CONCEPT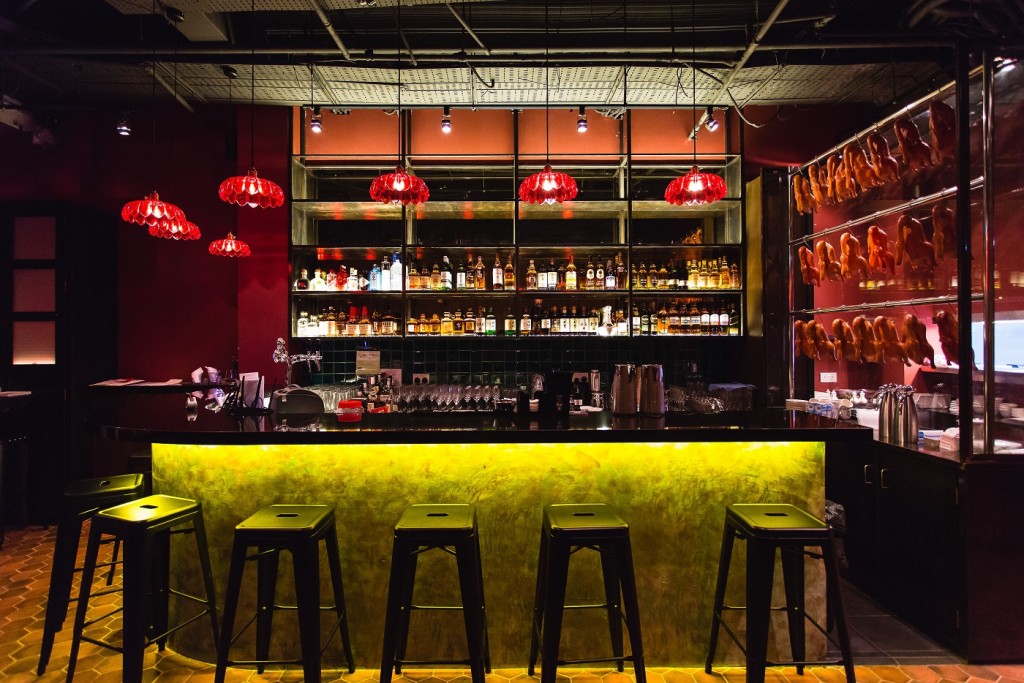 The first of its kind, SUM YI TAI (meaning "Third Wife" in Cantonese) brings traditional Chinese food into the modern designer bar setting.
At SUM YI TAI, Chinese Tapas is served alongside a wide range of cocktails, premium whiskeys and a good selection of fine wines, where patrons can enjoy a tipple, while savouring a slice of roast pork or two. It is set in a multi-storey shop-house on Boon Tat Street, perched at the edge of the CBD, with the ground floor Chinese Tapas Bar, the second-floor Dining Club (with an attached private dining room), and the Private Rooftop
Bar.
"We grew tired of moving from a Chinese restaurant to a bar when we wanted both Chinese food and a good night out," says Ms. Tay Eu-Yen, Co-Founder & CEO, "so my partner, Sandra, and I, decided to merge the two. SUM YI TAI is a concept bar that serves Chinese food you would normally find in a more traditional Chinese restaurant."
Upon entering SUM YI TAI, patrons will be transported back to 1980s Hong Kong. The bar has a distinct gangland vibe reminiscent of old Hong Kong gangster movies. The first thing patrons will notice is a black Chinese dragon hanging from the ceiling, ever watchful, ever vigilant. Along the wall at the entrance of the Chinese Tapas Bar is a mosaic artwork made up of hundreds of wooden mahjong tiles, while further in, a CD (Compact Disc) wall awaits, featuring the albums of many popular 1980s Canto-pop artistes. The general feel of the Chinese Tapas Bar is comfortable, friendly and familiar.
The Private Rooftop Bar presents a different atmosphere. With rattan furniture, beautiful lamps and lovely Chinese-style screen dividers adorning the surrounding area, and an exceptional view of the urban landscape, patrons will experience an exclusive yet cosy setting that is perfect for an intimate evening with close friends. Access to the Private Rooftop Bar is by invitation or reservation only.
For a more traditional sit-down Chinese meal, diners can opt to visit the Dining Club, which has a private dining room for 10 and a main hall that seats 40, when it opens in mid-May 2015.
In keeping with the 1980s Hong Kong theme, the music played at SUM YI TAI is predominantly nostalgic 80s Canto-pop. The playlist is curated and arranged by owners Eu-Yen and Sandra, who have a real passion for old school Canto-pop. Expect up-to-date music when guest DJs are invited to spin too.
EAT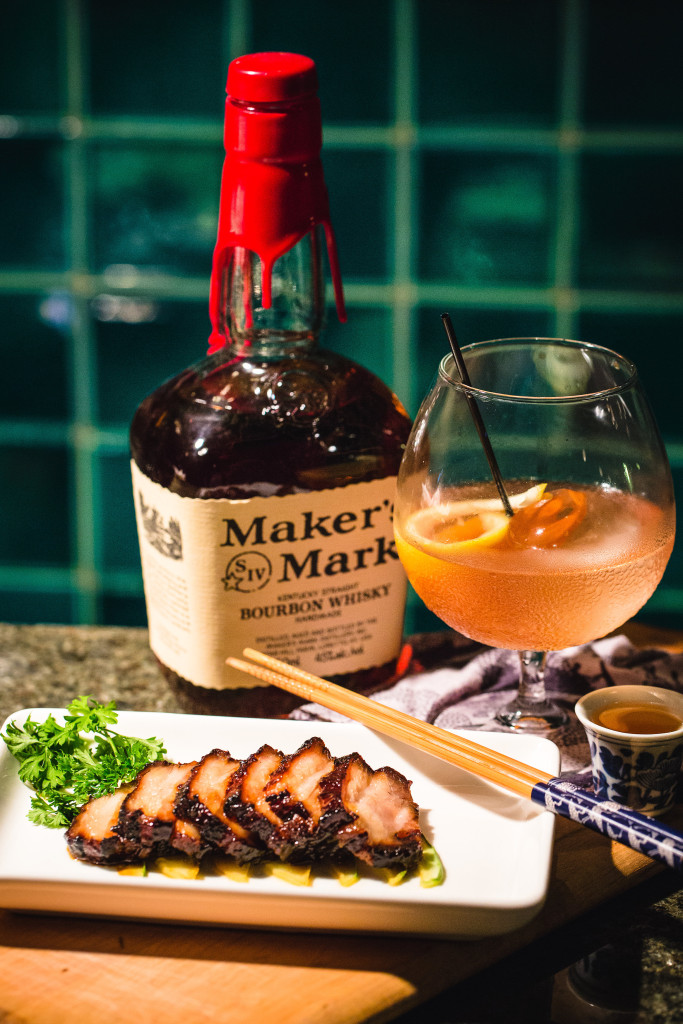 SUM YI TAI boasts a menu of classic Chinese dishes served as Chinese Tapas. As is the case with all tapas, the food at SUM YI TAI is easy to eat and great for sharing. Some signature dishes include Crispy Roast Pork (Siu Yoke) with Chili Oil Dip, Maple Honey Glazed Char Siew, Salt & Pepper Squid Tentacles, Crispy Salmon Skin with Salted Egg Yolk, and XO Carrot Cake.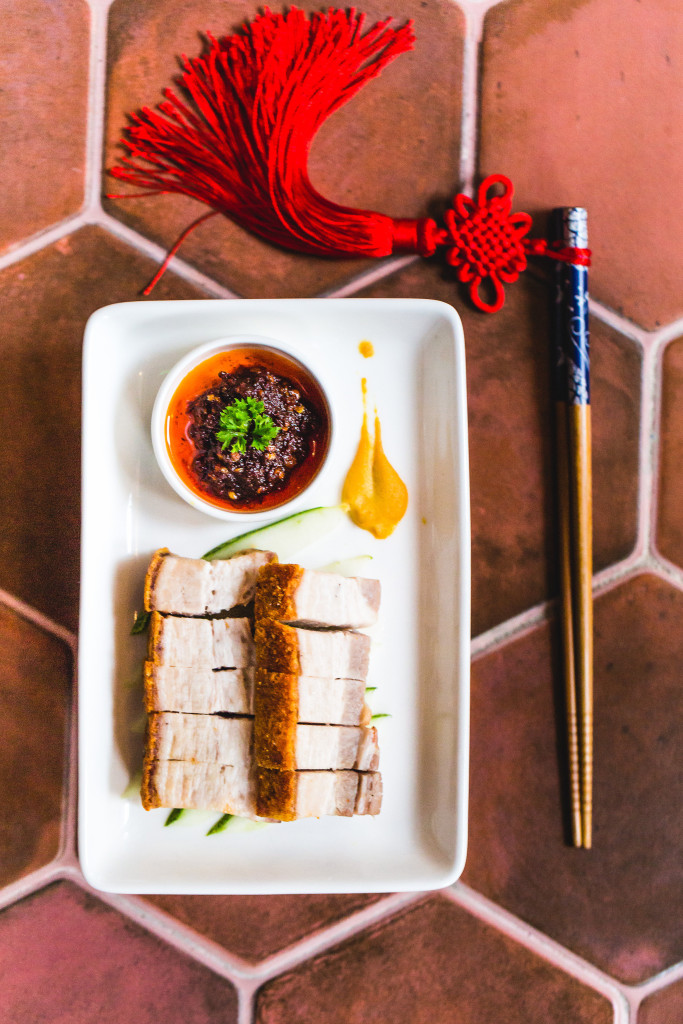 Those with a heartier appetite can look to the lunch menu, which offers good old roasts (roast pork, char siew, roast duck and suckling pig) served with rice or noodles, as well as comfort food such as King Prawn Wanton Egg Noodles, Claypot Rice and Vermicelli with Jumbo Head King Prawn.
While some of the Chinese tapas dishes will also be available in the Dining Club as appetisers, the Dining Club will offer main dishes of traditional dining portions. Additionally, it will offer guests special wine or sake pairing menus that will allow them to sample more of Sum Yi Tai's delicious offerings.
"The idea is to modernize the setting in which one can enjoy Chinese food, not to modernize the food itself with western ingredients such as truffle or foie gras," explains Ms. Sandra Sim, Co-Founder & COO, "so we are keeping the menu real."
DRINK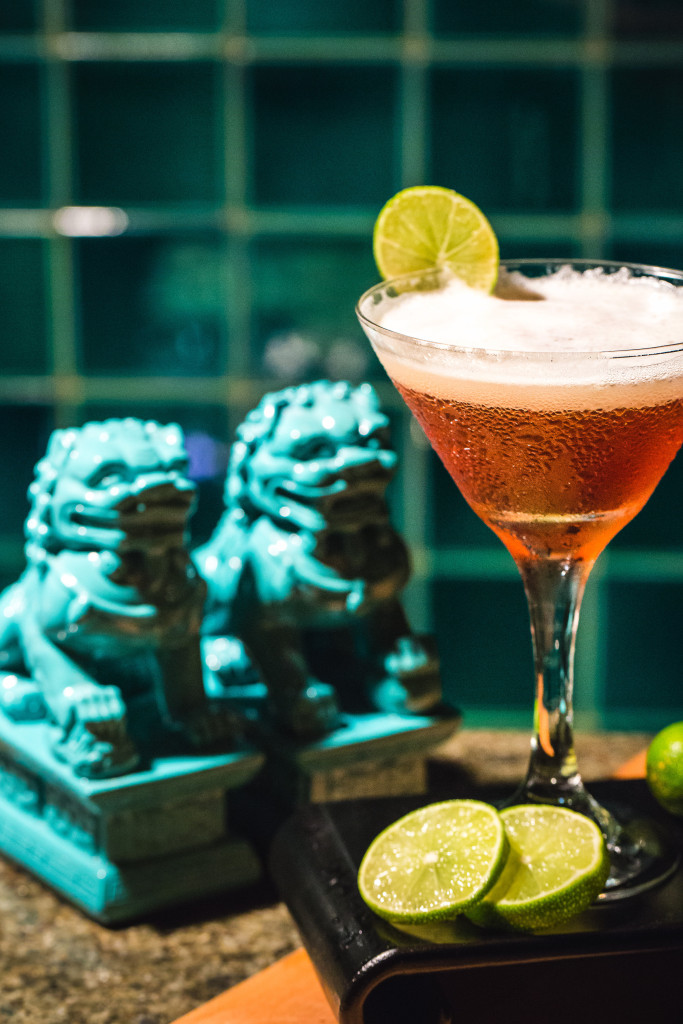 SUM YI TAI'S whiskey menu reaches from approximately 20 single malts to small batch whiskeys, whiskey-based cocktails, & even "white dogs" (white whiskeys). Super premium whiskeys such as Yamazaki 25 Years are served at the Private Rooftop Bar. All whiskeys at SUM YI TAI, including the super premium, may be ordered by the glass so whiskey lovers can taste different whiskeys in a night without having to spend on the whole bottle.
For the non-whiskey drinkers, patrons can choose from SUM YI TAI's appropriately extensive drinks list from which to imbibe, including beers, wines, sakes and spirits.
Should cocktails be more your thing, you must try one of SUM YI TAI's. Each cocktail tells the tale of the epic love story between the Dragon and his SUM YI TAI. Passionate, ferocious and carnal to a fault, these cocktails, like their story, will leave you feeling hot under the collar and coming back for more.
The Golden Dragon, a mixture of gin, soda, syrup and lemon foam, is light, refreshing and a good start to the night. My Mistress' Cherry packs more of a punch with its bourbon base, cherry liqueur and lime and bitters. The Chinese Mojito is SUM YI TAI's take on the classic drink using Chrysanthemum rum to add that extra Chinese touch. For the more adventurous, try The Mysterious Yum Seng Shot. No one's quite sure what's in it, but it promises to be exceptionally tasty!