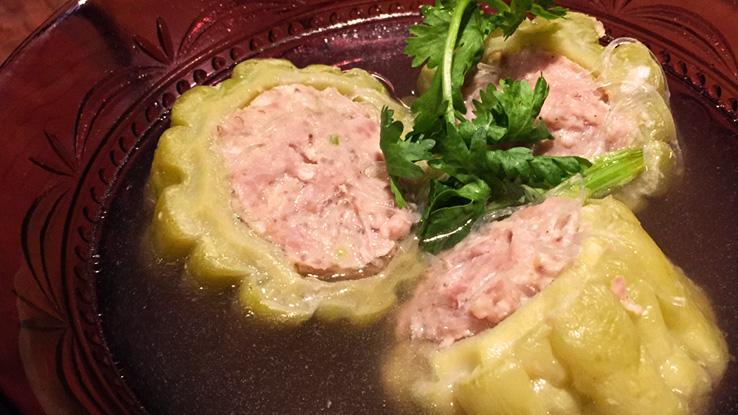 Lemongrass, coconut milk, galangal, shallots and kaffir are but only five of the many iconic ingredients you would think of when the words: Thai food, are uttered.  This ethnic cuisine is arguably the epitome of the Southeast Asian taste and is ubiquitous among the global cities around the world.
In our team, we have many self-professed Thai food aficionados.  All claiming that they know where the best Thai food joints are in Bangkok. From Soul Food Mahanakorn, to Nahm, to Bo Lan, we had a serious debate over which is the best.  Among the many Thai restaurants in Bangkok that were thrown up, the crew could only agree on one restaurant which everyone loved.
Supanniga Eating House came out as a crowd favourite not just because it is value-for-money, but because it managed to elevate home-cooked flavours to a heightened level of refinement.  Where many has failed to bring the tastes of home into the realm of delicate taste, Supanniga manages to surprise diners with robust flavours paired with unexpected textures that compliment and convince the palate .
Housed in a refurbished shophouse along Soi Thong Lor, Supanniga serves up a range of traditional Thai dishes from the owner's hometown of Trat (the easternmost province of Thailand) and Khon Kaen (a North-eastern province).  In between a neo-ethnic modern Thai décor and delicate home-cooked flavours, our dinner at Suppanigga invokes a kind of nostalgic comfort and intimacy that only Supanniga seems to provide.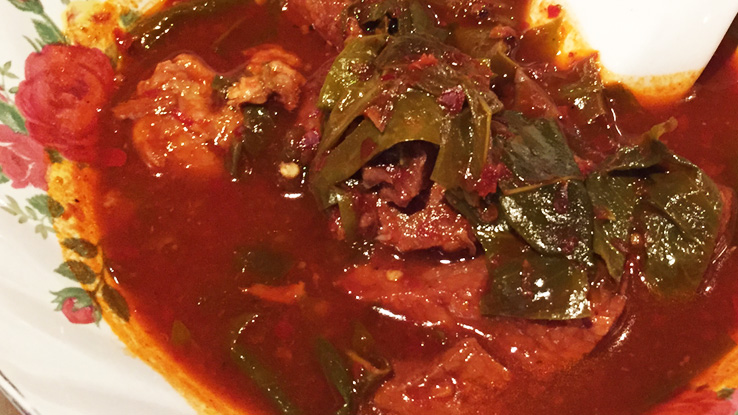 The Moo Cha Muang is not a beef dish despite the obvious onomatopoeia. Its sweet and sour essence is mellowed by a delicate tanginess, which is judiciously captured in the pork slices and Cha Muang leaves.  Together, these elements represent some traditional Thai flavours, and yet, in recent times, it is getting harder to find the Moo Cha Muang in typical Thai Food Joints around Bangkok.
We would like to report on a dish that should not be so absurdly tasty.  Against all odds, the ka lum tod nam pla manages to captivate everyone by making stir-fried cabbage in fish sauce taste like a million bucks.  This seemingly innocuous dish would probably be the tastiest cabbage you have ever eaten or will ever eat. We ordered another portion right after we were done with the first.
There are crunchy salads, and then there's Supanniga's unique salads.  Supannigga's Yum Tua Puu Goong Sod redefines the crunchiness in Thai salads and compels you to re-examine the history of your interaction with Thai crunchy salads.  Beyond the extraordinary blend of flavours from the likes of winged bean, prawns, eggs and chilli pastes, her royal crunchiness is a primal example of how food textures are integral to tastes, and will open up new avenues of palate experiences to the diners.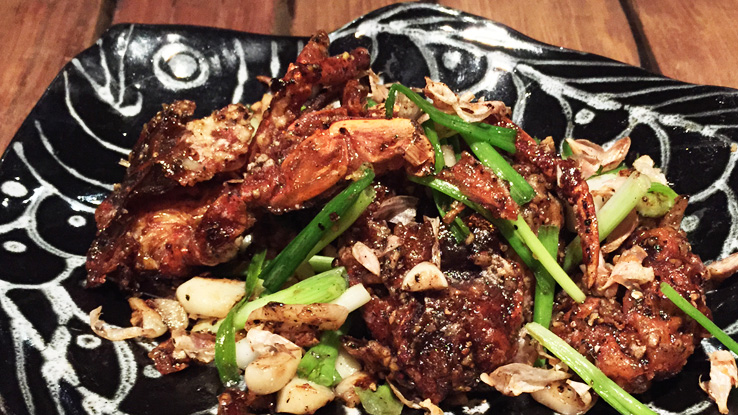 Supanniga Eating Room defies many first timers' expectations, especially those unfamiliar with traditional Thai food.  The delicate yet robust elements that constitute its food philosophy is not lost on any of our crew members.  To achieve this level of harmony in its flavours, the recipes need to be guided by passion, and an unimpeded drive to bring unique flavours to the palates.
Together with the convivial atmosphere and service staff serving the restaurant, Supanniga Eating Room is an ideal eating place for friends and family to celebrate any merry occasion.
Our crew would like to use this hashtag for the Suppanniga Eating Room: #mindblown .  We have also made it a must-go place the next time we come back to Bangkok. Have you?
Review Rating: 9/10
Supanniga Eating Room (Map)
160/11 Soi Sukhumvit 55 (Thonglor)
Klongton Nuea, Watthana,
Bangkok 10110
Tel: +66 2 714 7508
Hours: Open Daily 11.30am hrs to 2.30pm, 5.30pm to 1130pm
Nearest BTS: Thong Lor (About a 10 min walk, so you might want to take a cab or tuktuk)