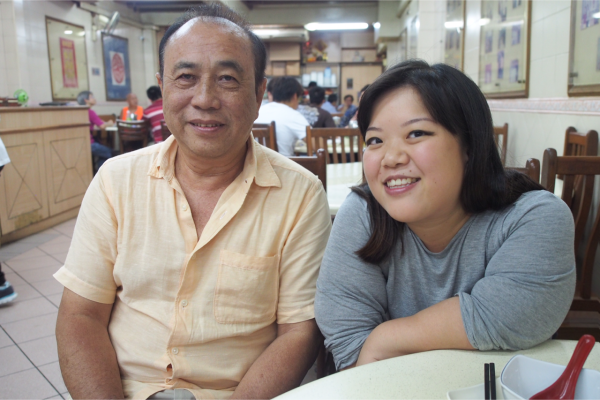 Most of you would have heard about Ka Soh or eaten their very famous Fish Head bee hoon soup. This will be our latest story talking about local family food business, focusing on our heritage food.
While we have posted our interview with KEK's family, Ka Soh family business runs deep with a long history till 1930s. Back then, the first restaurant is founded by the grandfather in 1939.
It is a great pleasure to interview the founding owner of Ka Soh, Mr Tang. He shared with us about the goodness of Swee Kee's famed Fish Head bee hoon soup, plus many interesting insights of running a traditional food business.
How do you derive with the name of Ka Soh? When did Ka Soh launch? 
Back then, our very first restaurant was located at Great World Amusement Park, named as 'Tao Yuan'. We became very popular in 1980s as we moved to Tofu Street.
With the proper name of the restaurant is Swee Kee Eating House, the restaurant is called Ka Soh (it means daughter-in-law in Cantonese) because of a certain waitress who is then roped in to help the restaurant. With a feisty and no-nonsense personality, she was effective and quick at managing the crowd.
Ka Soh is preparing the Fish Head bee hoon soup with the traditional way.  With crunching labour, high operating costs of running a food business in Singapore, how do you continue the traditional work process? 
Swee Kee will want the food to be done in the traditional way. It produces a richer and nourishing broth. We are lucky that we have a lot of regular clients, and a good drawing crowd from the CBD district.
Are there challenges to source for original ingredients since the older businesses (like your suppliers) may have retired?
Not yet. Our ingredients are bought from our usual contacts in the wet markets and they will deliver to restaurants.
Though the costs of ingredients are not low, our ingredients are made of high quality. Like our pepper, it is specially ordered from Sarawak. Our natural rice vinegar is able to prevent a biting effect on our sweet and sour pork. It differs the dish from others.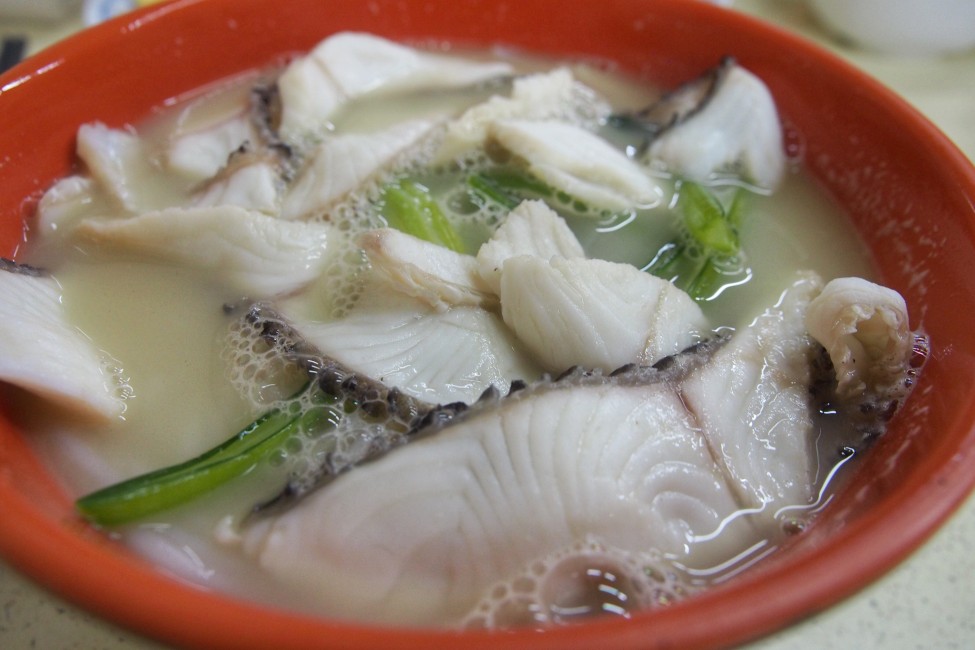 What will be 3 important factors to consider for making a perfect bowl of Fish Head bee hoon soup?
Time. We use typical Cantonese cooking methods to make our broth. It needs good quality of man hours. We start with a base stock that is put on a rolling boil for a few hours. It forms the soup base.
Then, it goes through another boil with more fish bones. This results with a robust, milky broth without adding any evaporated milk. You will need to add another 25 minutes to make the actual soup with high heat boiling
Always use live fish like our snakehead fish. It retains a high level of freshness and the textures of the fish meat will be really good.
Always use a good volume of fish bones. It makes a more fragrant and thicker broth.
Name some traditional dishes you have kept since the inception of Ka Soh.
Prawn paste chicken, Pork ribs, Crab meat with cabbage.
Restaurants with heritage food are becoming rare in Singapore. What do you think that Singapore can do to retain this food heritage?
It is important to provide customers with healthy food like my soup. it contains a lot of fish collagen where some places are using more herbs.
Rentals are certainly hard to sustain; a lot of old dishes will need manpower to produce… It seems to be not viable at times. The younger generations are not going for the 'Lao Zhi Hao' places. if we can modernize the ways to manage and operate the business, it may still be viable.
Tell us about your thoughts over current F&B's landscape like consumers. 
In the old days, there are some establishments only. People will always go for their specific restaurants to dine with families. Like Amoy Street, it used to be just us, Huat Kee and Beng Hiang.
With government's satellite town planning, it is so convenient to find restaurants within a neighbourhood. People do not need to travel for food.
I really like old places like Nan Keng Street and Hokkien Street. People will visit these places for supper and food. We have less of such interesting landmarks now.
Will you be passing down your skills to your next generation?
Have to… It is important to pass down the traditions of preparing the soups and continue this heritage business that I have.
Swee Kee (Ka Soh) Fish Head Noodle House does not just serve a good bowl of Fish Head bee hoon soup. It is said that the snakehead broth brings about good health and healing benefits.
Dishes like their Har Cheong Gai, the har cheong flavour is very evident and the wings are fried till super crisp on the outside. Another dish worth mentioning is their Sweet and Sour Pork. It does not have any biting effect; each bite is filled with bursting flavours.
Verdict
While Mr. Tang has shared great insights over his traditional business like Ka Soh, it definitely takes a lot of passion, efforts and love to run a food business. Will we be able to keep the food heritage here?
Review rating: 7.5/10
96A Amoy Street, Singapore 069916
Other Branches: Ka-Soh Seafood Restaurant Alumni Medical Centre, 2 College Road, Singapore 169850
Tel: 6224 9920
Hours: Daily 11.30am – 15.00pm; 17.30pm – 22.00pm
Nearest MRT: Raffles Place MRT, Telok Ayer MRT
Reservations: Call for bookings