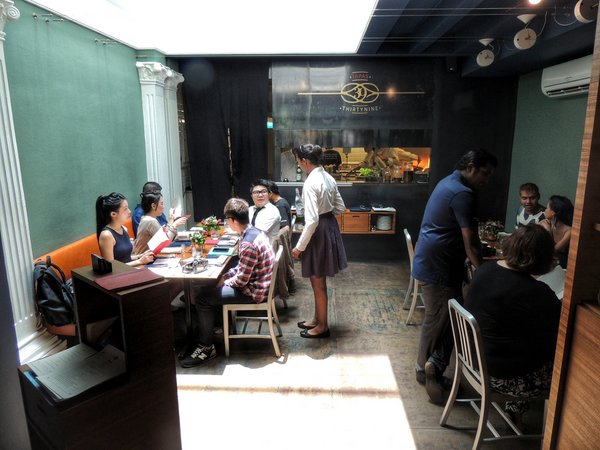 Located in the food-centric heartland of Duxton Hill, Tapas 39 is a gastronomic treasure. With a growing pool of tapas bar in Singapore food landscape, there is nothing traditional about Tapas 39's presentation and form.
With Chilean Executive Chef Rodrigo Guerrero (ex-63Celcius and Oyster Bar) at the helm of the Tapas 39 kitchen, you will get a real taste of what modern tapas yet retaining the Mediterranean roots within the dishes.
Tapas 39 sets out to deliver a winning formula with its sharp and smart personalized services that makes the dining experience wholesome. Hear what we say  about our dining adventure.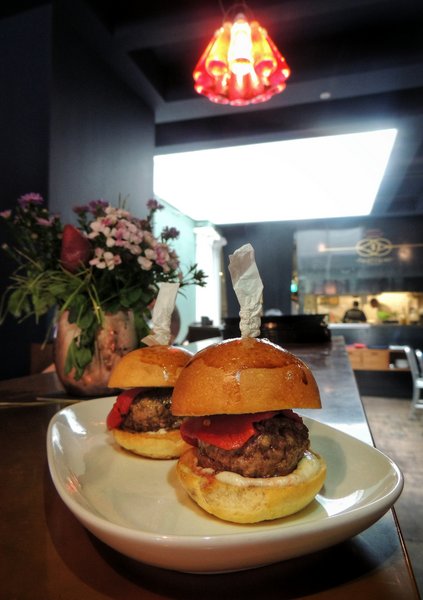 Iberian Pork Burgers with piquillo peppers, apple and cardamom alioli
Iberico pork is used here. It is noted that the pigs are fed with hazelnuts. This creates a nutty flavor towards the meat. The burgers tasted so good with the piquillo peppers.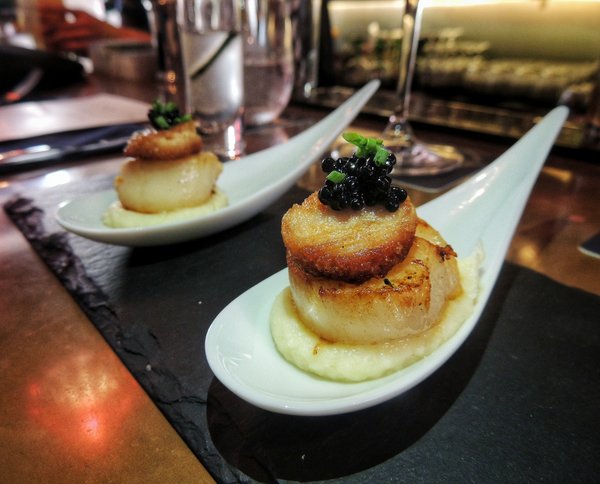 Pan seared scallops & pork jowl, truffled parsnip puree
The truffle flavors embeds well into the pork jowl. This is a classical dish that comes with natural flavors!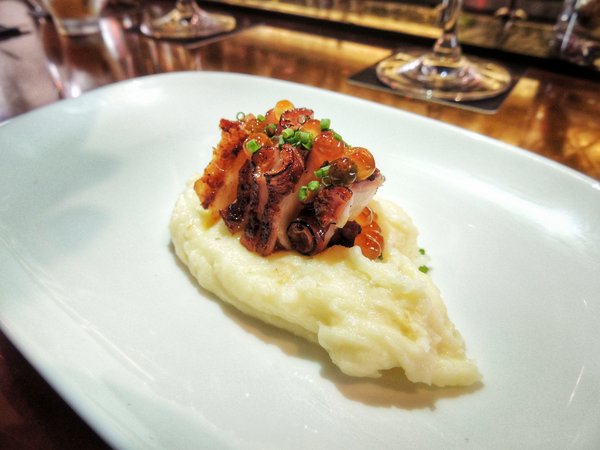 Octopus, chorizo oil & ikura, mashed potatoes
Sous vides for 1.5 hours, this is a cross version between Japan and Spain. The chorizo oil is a very popular from Spain. This enhances the overall flavors with a slighted charred surface.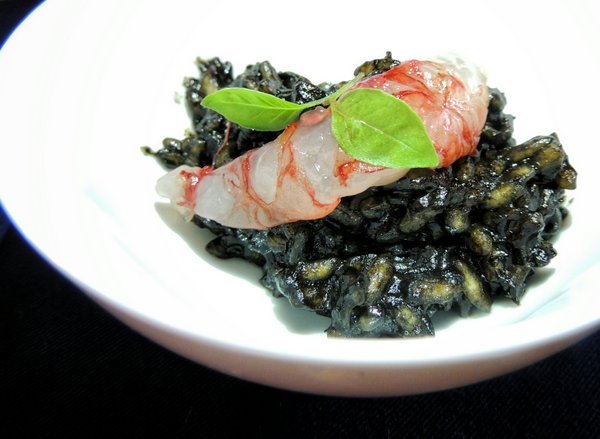 Squid ink Aquarello rice with red prawn
Using refined rice that is more than 7 years old, it's not as sticky as risotto. The dish is well flavored with the prawns that are very fresh.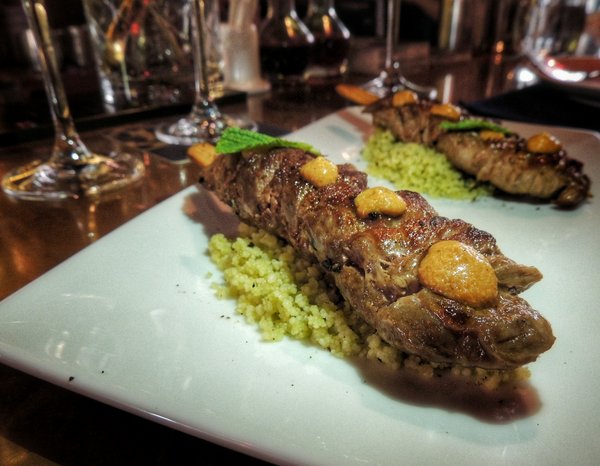 Lamb Skewer, mint cous cous, muhammara sauce
The red peppers dip is delicious. It comes in the form of Moroccan spice that is not spicy.
With authentic Mediterranean way, the couscous is more dry. The lamb skewer does not end with a gamey taste.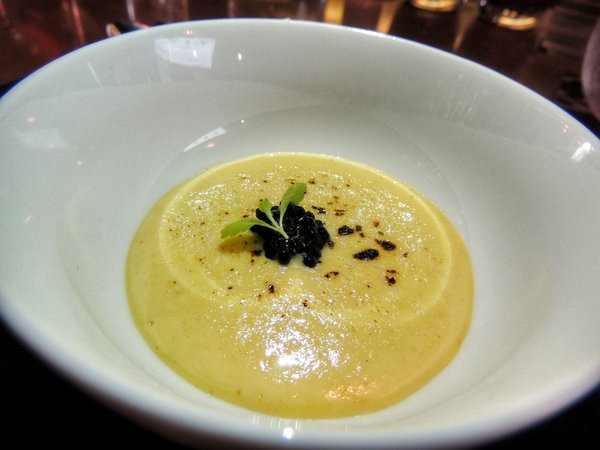 Sea urchin au gratin topped with champagne
The tastes of sea urchin is well managed as it is topped with leeks and champagne. It's further torched with flame, topping with some caviar. Thick, creamy and good.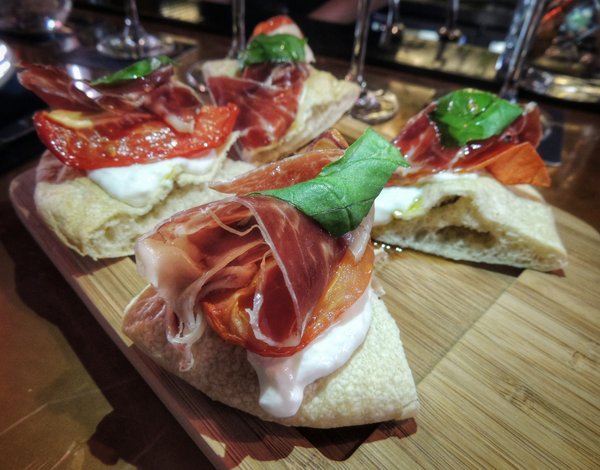 Gourmet Pizza
We love the fact of how creamy the cheese is! It delivers a good balance with the crunchy dough, sweet tomatoes and more.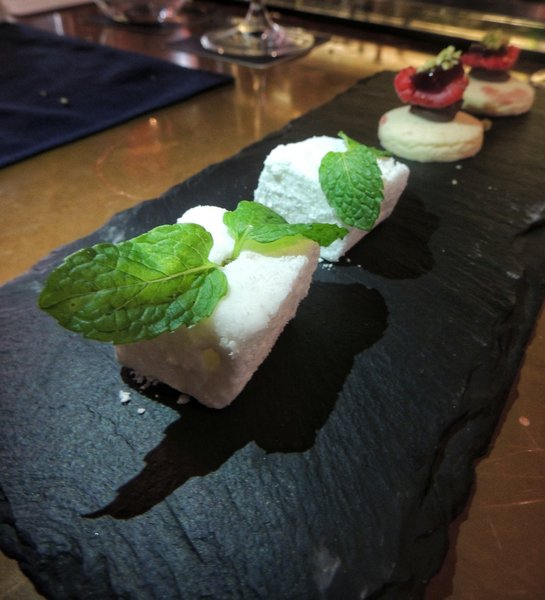 Mojito Marshmallow
Combining a soft food element like marshmallow with Chef's favorite Mojito, it wins over the 'wow' factor!
Chef Rodrigo's menu are inevitably the inimitable selection of signature cocktails created by the much-celebrated mixologist Mark
Graham Thomas (previously of Bacchanalia). Known for his quirky and innovative concoctions, expect nothing less than his avant-garde original recipes such as the Inomini Patri (a blend of bourbon, amaretto, sherry and foamed blue cheese) and the  Daiquiri Salato (featuring jamon, bacon rum, pineapple and rosemary, balsamic vinegar).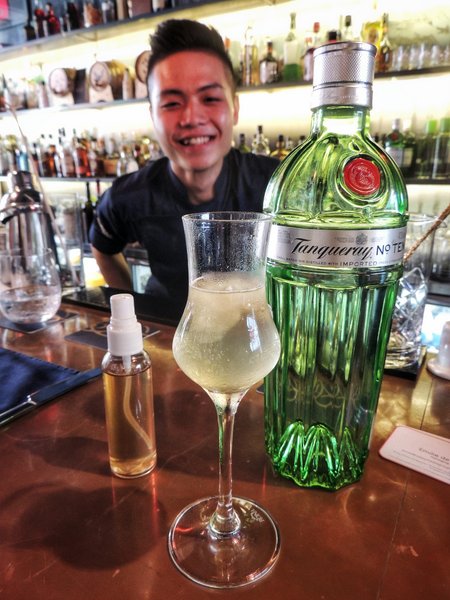 Gin & Tonic
This is 2-times award winning gin from the St Francisco conference in the white spirit award category. It's simply fruity and refreshing.
The flavors from the gin complemented well with other ingredients. To serve, they use ice that is made of chamomile, honey and ginger.
So, do visit Tapas 39 for the gastronomic selection of tapas and cocktails! For all UOB Cardmembers, you get to enjoy 10% off every selection of 4 tapas at Tapas 39!
Tapas 39
39 Duxton Hill, Singapore 089617
Operating Hours
Mon-Fri: 8:30am-12am
Sat-Sun & PH: 10am-12am
[Article and photography are
:

 
Co contributor and Ex founder, Tay Yong Chuen]