Maziga Indian Bar and Grill offers creative and interesting Indian tapas.
From Bollywood clubbing to a menu of burgers and bite size tapas, Maziga is probably the first Indian tapas bar in Singapore.
Ambience
With its upscale interiors and located in the heart of Clark Quay, an extensive from their famed Punjab Grill in Marina Bay Sands, dining at Maziga is unsurprisingly a casual affair. Maziga Bollywood Club is found at the 2nd level, which is opens by the same owners.
The traditional Indian dishes are re-invented with a level of creativity by executive chef, Javed Ahmad. Chef Javed has just opened a new door step for street food of Indian taking into next level.
Creative dishes
Experimental dish like Old Delhi golgappa chat and chilled jaljeera oxide ($12.90) is unique. It includes crunchy hollow dough shells filled with potatoes and lentils. They are topped with jaljeera water prepared with liquid nitrogen at the table. This is so unconventional!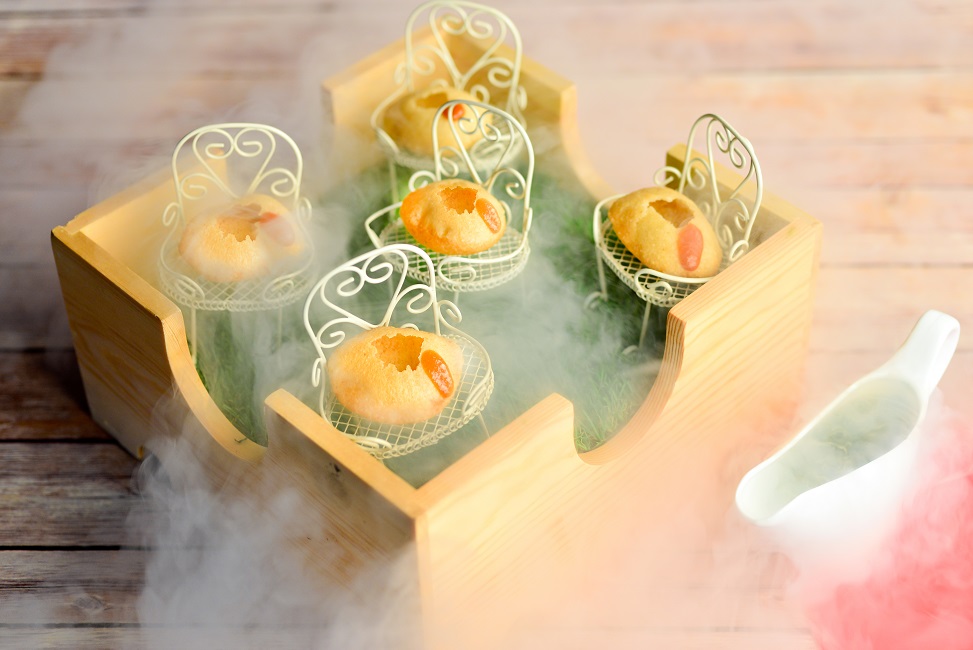 Bite size Indian tapas
Bite size Indian tapas are available at Maziga. Unlike your usual Spanish tapas, the Indian tapas here come in huge servings. They are meant for sharing around the table.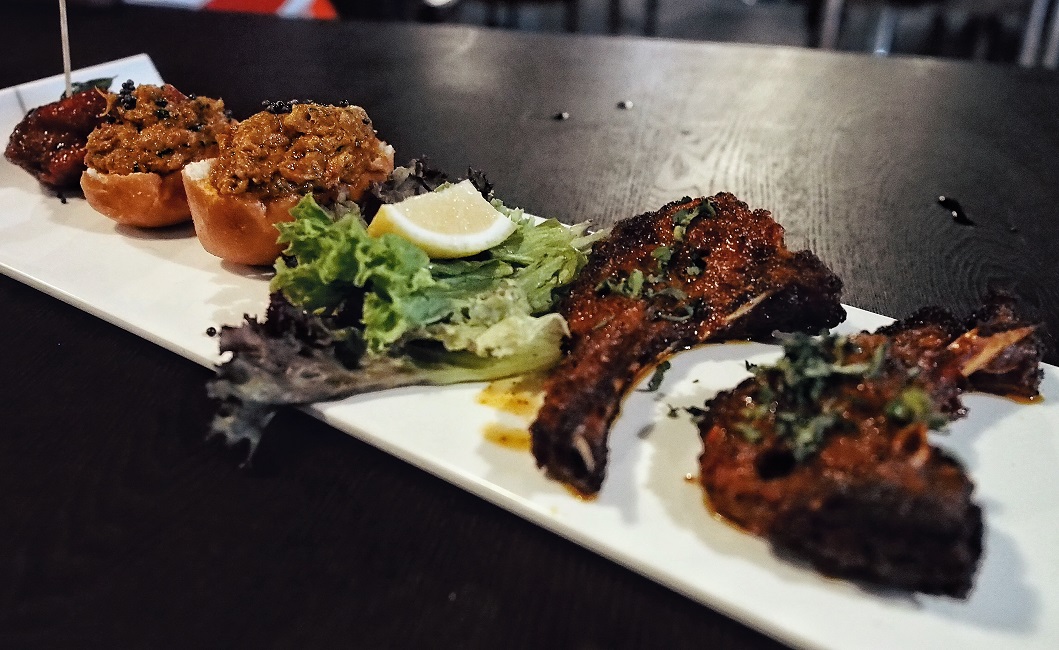 Jerky Lamb Ribs ($22.90) was like a platter of tender baby lamb ribs marinated with herbs and roasted. The meat was tender on its own, you would probably eat them by tearing them up with your hands.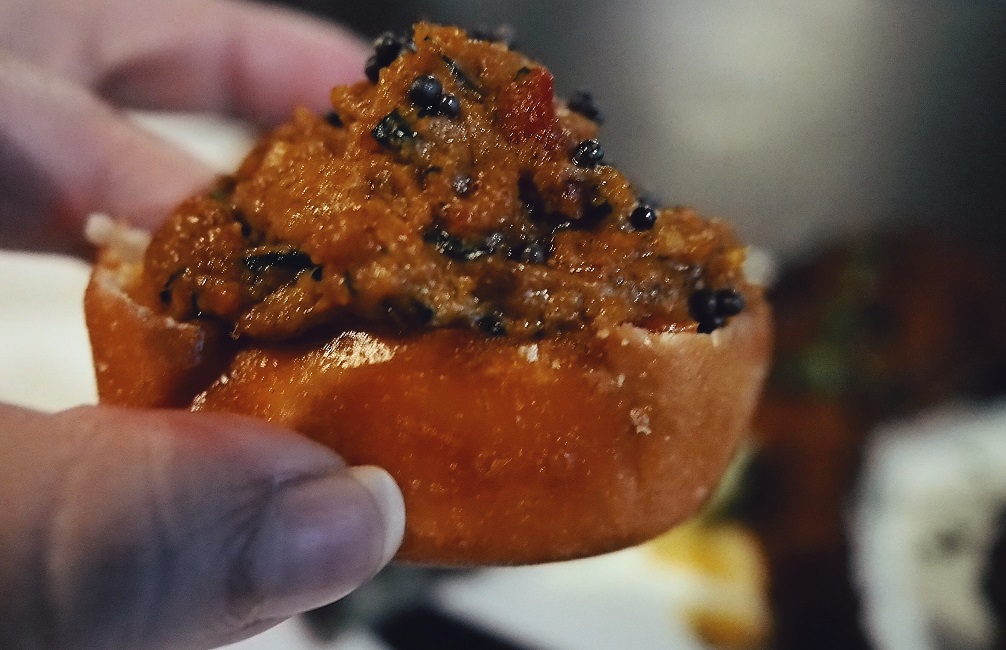 Chili Crab Akuri with Maziga fry bun ($16.90) was well spiced, teeming with surprising flavors. The riche melange of spices, ingredients and textures long permeated the island. I was very fond of the chili crab.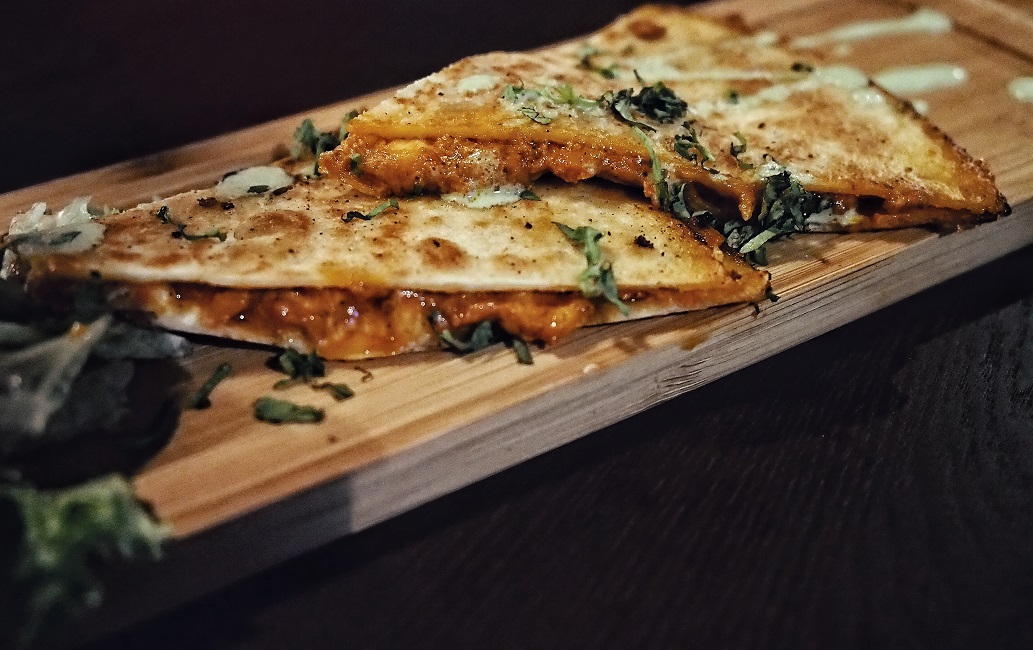 The chicken quesadilla ($15.90) was medium spicy. This was satisfyingly filling. Feeling stuffed by now, I could not find room for desserts.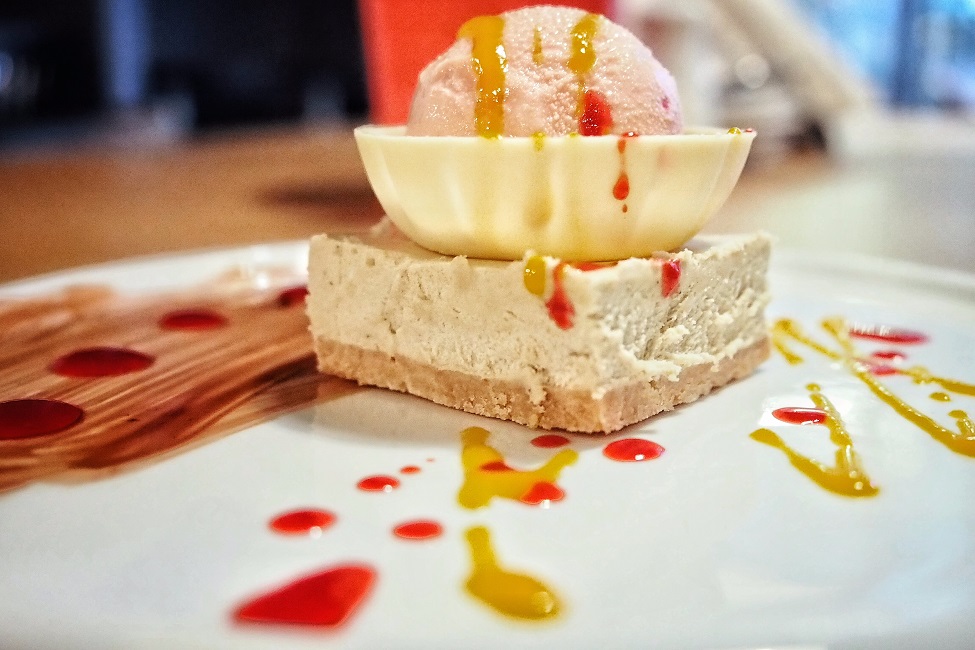 With an energizing ingredient added, Chyawanprash cheese cake with rose petal ice-cream ($11.50) was very addictive. Chyawanprash is said to provide good health benefits as it serves as an energy supplement too.
Verdict
Being one of the new players in the Indian cuisine market, Maziga has played well with a good level of creativity and reinvention. Taking some traditional Indian food with new definition, the dishes are food-coma-inducing. Oh, fret not, you can proceed to level 2 for some Bollywood dancing to re-energize yourselves!
Most importantly, food prices at Maziga tapas bar will not break your bank.
Restaurant Rating: 7/10
Maziga Indian Bar and Grill (MAP)
3C, River Valley Road,#01-10, Clarke Quay
Tel: +65 6221 8338
Hours: Daily, 12-3.30pm, 5pm-1am
Nearest MRT Station: Clarke Quay (5 minutes walk)
Reservations: By phone, Facebook