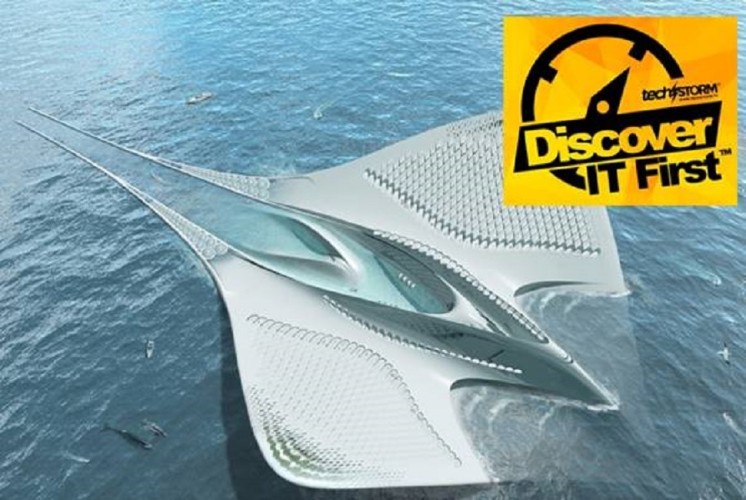 The rise of entrepreneurship globally is now matched with a truly global technology and entrepreneurship digital destination – Tech Storm.
Soft launched in December 2014 at Asia TV Forum & Market under Media Development Authority's (MDA) Singapore Pavilion booth, Tech Storm is fast becoming an international digital destination that inspires global fans with digital lifestyle, innovation and incredible entrepreneurship stories. Having showcased more than 400 start-up companies, giving more than 110 Singapore innovations and their inventors a dedicated go-to media voice, Tech Storm has since established itself as the platform to connect technology loving fans with the latest and coolest tech infotainment and seed a new cluster of tech start-up ideas.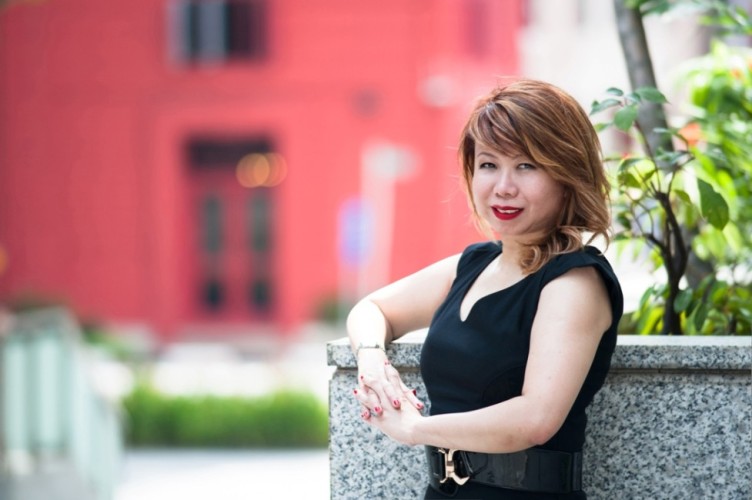 For entrepreneurs by entrepreneurs, Tech Storm is founded by two-time entrepreneur and media executive Debbie Lee, former co-founder of Kezaar, a skills sharing platform. She comes from an illustrious technology and media background of regional media companies and multi-national advertising agencies including DoubleClick, a former NASDAQ listed advertising technology (ad tech) company based in the US.
We are honoured to interview Debbie Lee to have big insights over her technopreneurship.
1. You are no stranger to the technopreneurship and digital space. What inspired you to set up Tech Storm?
I am a two-time entrepreneur but I am still learning a lot from the tech and digital space! No entrepreneur can truly say that they know it all – the technology space is one sector where we can never run out of juice! Tech Storm was inspired and triggered by the incredibly talented inventors and entrepreneurs I met when I founded my first tech start-up Kezaar – an AirBnb version of classes and workshops.
I got acquainted with many of them who have great ideas and a huge passion to solve real world problems. They are the very inspiration that triggered the Tech Storm concept.
But I also saw a lack of a truly Asian regional media voice that is dedicated to amplify what they do and connect them to mass consumers and fans. Then came the idea that maybe we can start a regional digital media with a broadcast platform that champions what our entrepreneurs and inventors have done with simple, easy-to-understand content that reaches out to mass consumers in the region and inspires them.
2. Tech Storm sets itself as a media destination that brings infotainment and multi-media content in the form of an online digest. It works as a strong platform to support Singapore and Asian start-ups too. Tell us how you view tech entrepreneurs in Asia.
This is an emotional topic for me as I have seen first-hand the hard work and pain some Asian entrepreneurs have put into building their companies, going through the hard knocks of bringing their brilliant ideas to consumers. What I see is sure tenacity and steel will from many of them. I also see a lot of creativity and innovation at core technology inventions beyond Singapore in larger markets like India. Tech entrepreneurship is explosive in the last 7 years propelled by a couple of macro factors like a maturing ecosystem, the influx of funding, a more supportive social mind set, and ambitions of entrepreneurs to set their companies as the next unicorn in Asia.
If you were to ask me if Asia is ready for our Asian Elon Musk and Jeff Bezos, my answer to you will be a big yes.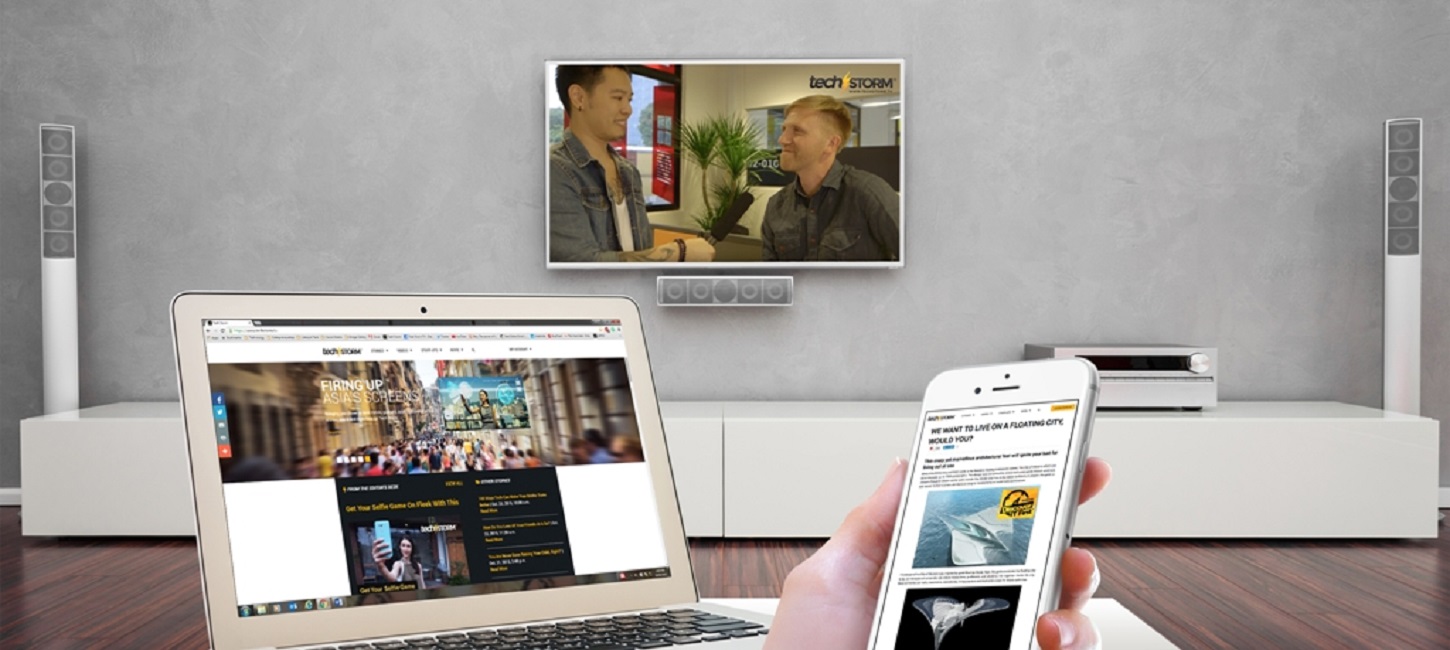 3. Tell us about 3 success factors for someone who wants to own a business in the technology or digital space.
The three-point golden rule of right timing, access to funding, and scale works in most sectors but for the tech and digital sector, speed-to-market is critical. Technological innovation moves at lighting speed. What one inventor is working on in Israel, another inventor somewhere else could already developed a similar technology at near commercialization stage. Now the battle is on to see who gets to market first and whose technology is more robust and scalable.
Technology is also very sensitive to what the market, i.e. consumers and ecosystem is or is not ready for. Launching the right tech at the right time is key. For any inventor and technopreneur in the tech industry they really need to have a strong grasp of the sector and trends.
4. Who is your role model in the technology space?
I have quite a few but my two top would be Jack Ma, the hot favourite and poster boy for Asian entrepreneurs and our home grown tech hero Tan Min-Liang who was just back in Asia and in Bangkok to open his new Razer store. Both of them are a huge inspiration to me: Jack Ma for his perseverance and guts to take Alibaba from the early years of a B-to-B commerce platform for Chinese suppliers to the current behemoth of an e-commerce, mobile payment, micro financing platform that we know today.
My second role model is Min-Liang for his passion and tenacity to turn Razer into a massive, global cult following. Not many of our home grown entrepreneurs have taken their products internationally and successfully, but Razer is one that has and will do more.
5. What is the most exciting gadget you have discovered so far?
This might sound cliché but the flying car beats all other inventions hands-down! The flying car or TF-X is being developed in the US by an aviation company named Terrafugia who won an MIT award for their drive-to-fly development. The TF-X is not ready as yet but the company is working on a prototype in the next 8 to 12 years. Complete with self-driving function, GPS locator and more, it is enough to get any non-techie excited. My team covered the story here: https://www.techstorm.tv/articles/why-drive-when-you-can-fly-your-car,160/
6. Do you have any favourite segment on www.techstorm.tv?
It has to be the entrepreneur spotlight we do on a monthly basis titled "Tech Storm's Next Million Maker" It is where we go in search of our future million or multi-million makers. I like the human stories and reality of it as no two entrepreneurs have the same experience and hearing from them first hand is a constant discovery and source of inspiration for me.
7. Tell us about your 2016 plan for Tech Storm.
Big. 2016 is a launch year for us. New features, new content, new technology and ramping up our community and fan base beyond our borders, not just in South East Asia.  2015 is a year where we unveiled our beta features, tested the market, next year will be a big year for us to scale our trajectory across the regional market.
Click on https://www.techstorm.tv/ to explore into more great stories of tech inventors and entrepreneurs!
For daily updates, please visit their Facebook <facebook.com/techstormtv>