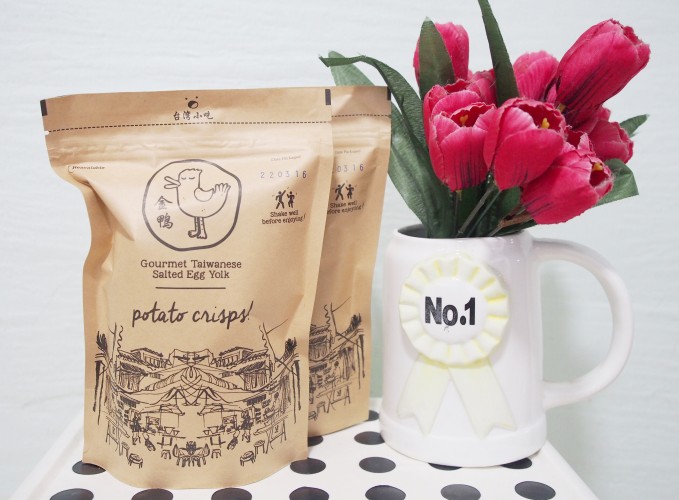 Food crazes come and go as our food loves in life change all the time. However, the comforting taste of salted egg yolk will always be a hot favourite among Singaporeans. Food just tastes so good with salted egg yolk, totally our kind of heaven.
Join us on this gourmet discovery with The Golden Duck's brand of gourmet salted egg chips, as we embrace all its goodness!
With a quirky name like The Golden Duck (and a comically drawn mascot), it's not surprising to see that their gourmet snacks are packed in cute brown bags that are resealable. One taste, and you can well understand why the crazy queue forms daily at their pop-up store at Chinatown Point, and why they are always sold out.
It needs no introduction that the salted egg flavour uses a rich velvety sauce made from salted egg yolks with other ingredients such as evaporated milk and curry leaves for the fragrance. But, let's find out why The Golden Duck's gourmet salted egg chips are so unique.
Golden Chips packed for personal indulgence
The dangerously delicious golden chips are packed in single-serve foil pack for your personal indulgence, lovingly hand-crafted using a Taiwanese recipe. The familiar aroma of the Salted Egg is the first thing that hits you when popping open a packet and there is no rancid smell that we experienced from others we've tried, with the exception of Sum Yi Tai's of course, since it's fried fresh to the plate.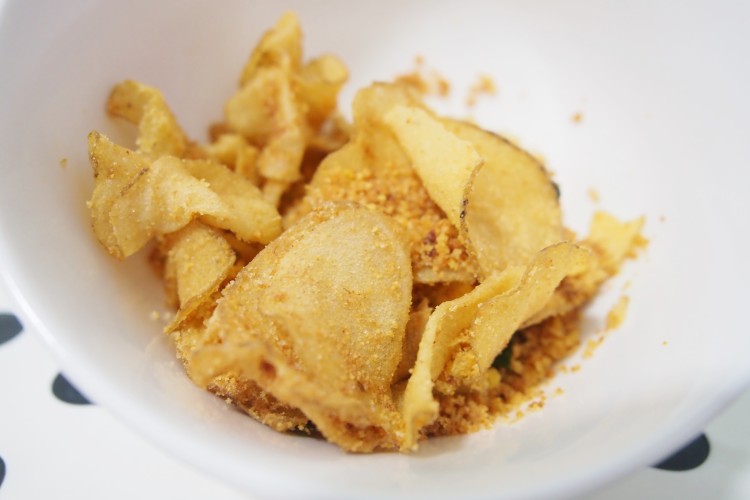 Savory and light flavors that we like 
While other golden salted egg chips are usually too salty or overly seasoned, The Golden Duck's snacks are just right with its flavours.
The contents of each packet are lightly seasoned, but the flavours are unique and savoury. Every chip is lighted coated but with intense flavours and if you feel like going full-on for the salted egg flavour – denser clusters are great to catch on for that mouthful. It is so easy to indulge in more than one pack at a  go because their products are freshly made daily, so we've always wondered – why the need for the resealable option?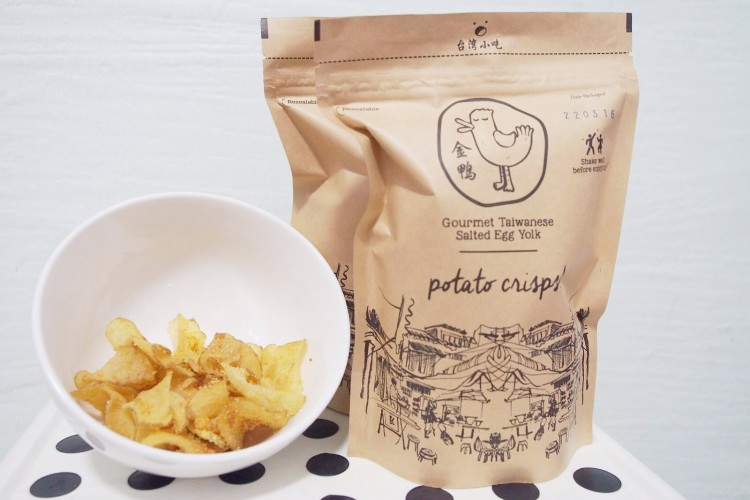 Verdict
This Instagram-worthy snack is one of the latest food obsessions! You might feel guilty once you chew these chips of bliss, but you'll find that you really just don't care anymore.
It is just TOO GOOD.
The Golden Duck salted egg chips costs S$7 per pack. Currently, they have expanded their delivery network, so you can order The Golden Duck gourmet salted egg chips online!
[GIVEAWAYS]
WIN 20 packets of The Golden Duck salted egg chips!
Like both The Golden Duck  & AsiaStyleAsia Facebook Pages, and share the post
Comment 'Liked and Shared' within post's comment

Answer the following question: When do you think is the best time to enjoy a pack of Salted Egg Chips? We will pick the best answers!
Contest will end on 24th April 2016, Sunday! 10 winners will win away with 2 x The Golden Duck salted egg chips each on 25th April 2016, Monday! Email your answer and details (name, contact number, email) to asiastyleasia@gmail.com!