One secret bar, providing a sense of adventure and escapism in the concrete jungle of Singapore.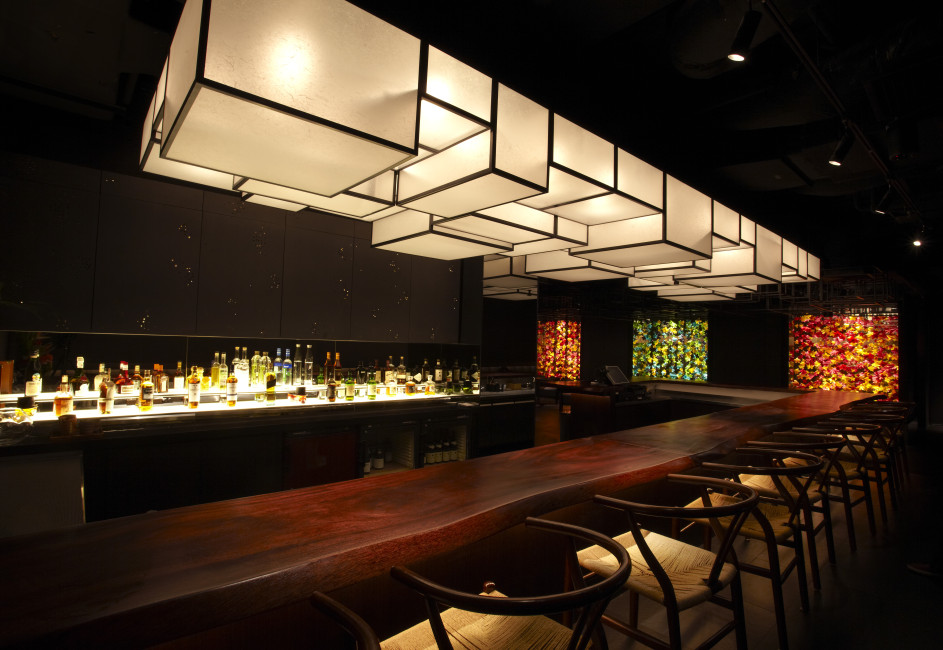 Perhaps the most secret of all the secret bars in Singapore, The Horse's Mouth is discreetly located in Forum Shopping Mall, with a deliberate dark stairway into a drinking bar. They present a whole new world of possibilities and out of box ideas.
The buzz
Bringing forces with Uma Uma Izakaya Restaurant & Bar, the real excitement is brought by the bar's drinks list, which contains an array of inventive cocktails, led by Johan Foong.
The decor
With concrete walls decorated with Japanese-inspired temple ceramic roof tiles, the bar's atmosphere is chic yet electic with the bright color displays.
The drinks
Drawing fun and inspirational vibes from the bar's team of niffy mixologists, it leaves pretensions at the door. You'll probably arm yourself with a good range of whiskey, sake and cocktails.
Live. Love. Passion. With cointreau, fresh lemon juice, peyschaud's Bitters, this popular drink is concocted with egg yolk, providing it with a very smooth texture. The passionfruit gives a bursting flavor.
The Smith's Another hot favorite off the bar's drinking list. It tasted a little like soda, but it thrilled us with a combined tint of lychee and pineapple flavors.
You can choose not to go along with the standard drinks and request for bespoke cocktails – made from scratch. Wai Leong offered us with 2 different bar drinks, one was indeed interesting with a refreshing burst of berry flavors!
All listed cocktails are $25++
The food
Serving yummy hakata-style ramen (and my hot favorite is their Mazesoba) and Japanese bar bites, you will probably not go hungry with just drinking. My dinner companion and I had their best food item in the list – Wagyu Beef Cubes. Melting good, totally awesome.
Why I will be back
The Horse's Mouth bar lives up to its name, like how the insiders are very impressed about it. I love the fact that the bar team takes great efforts to add new inspiring cocktails into menu regularly.
Though The Horse's Mouth is cheekily hidden and secret as a drinking bar, it serves a refreshing range of excellent drinks and food. The ambience is surprisingly good.
You may visit their website at www.horsesmouthbar.com
The Horse's Mouth
583 Orchard Road #B1-39 Forum the Shopping Mall S238884
Opening Hours
Mon – Thu 6pm to 12pm
Fri – Sat 6pm to 1am
Closed on Sunday
Contact
62351088