Entering The Ottomani at Peck Seah Street whisks you to a time and place further away than its CBD location at rush hour. Step through the front doors and enter a hidden harem where the sensual décor and seductive mood will put you in the mood for just about anything. So come prepared for a titillating dining experience that will also slake your hunger for a good meal.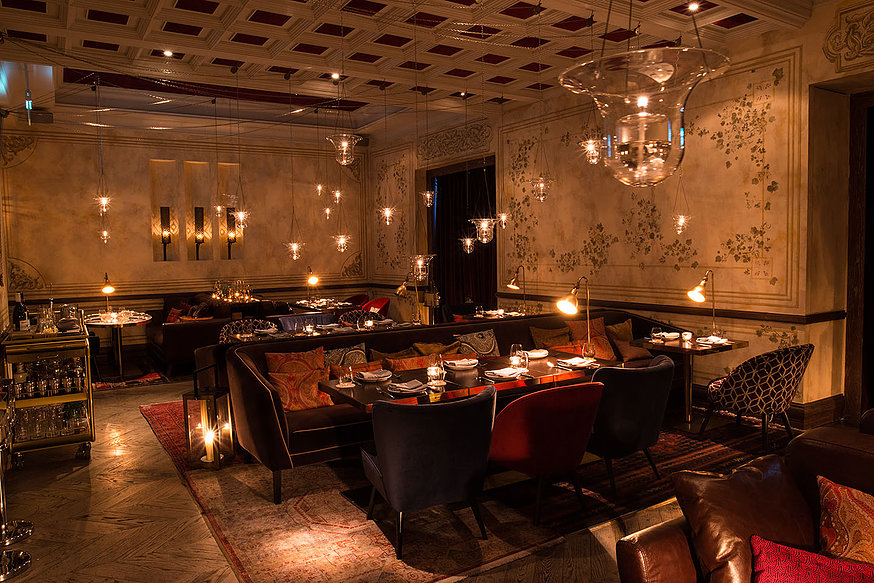 An Unforgettable Dining Experience
There are places to go to feed your hunger, and then there is The Ottomani, where the ambience is part of the course. The sumptuous interior which, will have you bowled over. Every surface is infused with a feeling of classic Middle Eastern opulence from the turn of the 20th century that is both timeless and time-honoured. Sumptuous Persian carpets lend an intimacy to the dining room, as do the plush cushions liberally arranged on the French canape sofa and rose shaped lamps suspended on chains from the ceiling, alternately casting light and shadow as it sways gently.
Middle Eastern, Updated
The Ottomani has a new menu for 2019 that is an exciting update even as it continues to dish out delicious decadence. Like the region itself, the cuisine straddles East and West, with kebabs as well as Boston lobster on the same page. Start off by lounging on the plush cushions and having a round or two of cocktails from the push cart with the roving bar tender. After all, indolence is an extravagance those in the Ottoman court could afford to indulge in. A recommended feature is the New Middle Eastern menu which features a four-course set (S$108). Wine pairing is available at an additional S$68.
Each course has four options except for two for dessert. You cannot go wrong with Tomalas Bay – a medley of Kelly oysters and fresh fruity accents spiced up with chilli oil pearls.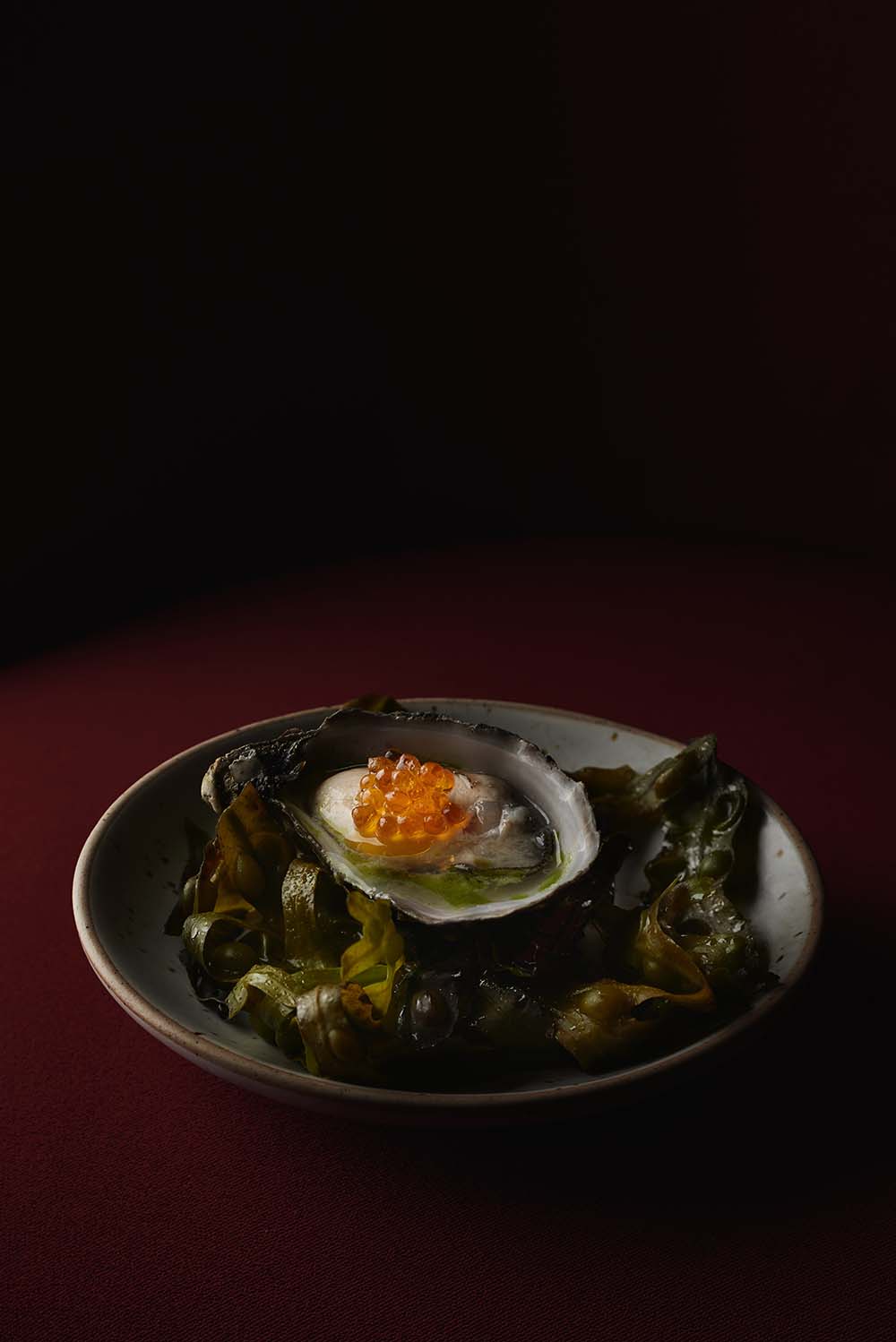 The requisite Falafel in the dish, Pea Version 9, is another good way to whet your appetite. This delightful vegetarian cutlet is completed with bits of moist mushroom to balance the deep fried Falafel and truffle shavings pique the taste buds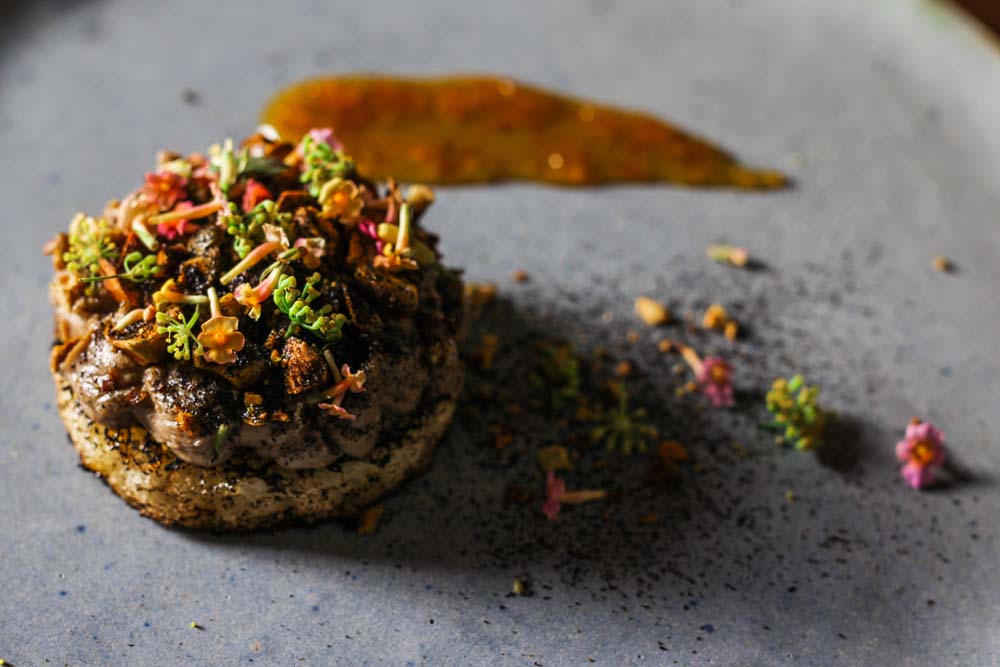 Crust to  Crust is a savoury canapé made from liver mousse, pistachios and semut. The finished product is a kind of mince with a bit of a crunch to it, owing to the pistachios. This dish was slightly stronger and heavier than its small size would suggest, with more robust, lingering flavours.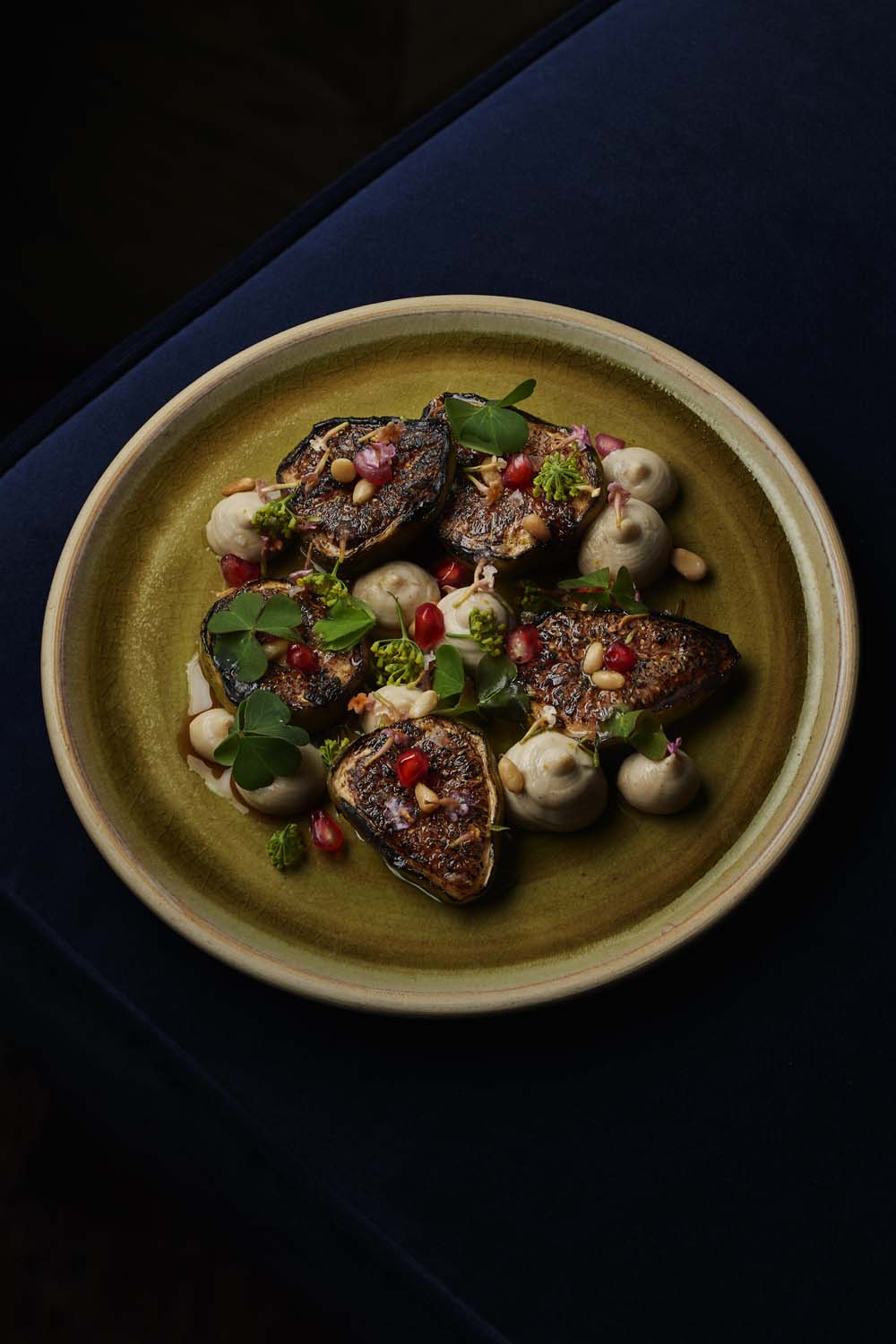 Rock Hill is a dish of torched Tamarillos (tomato/ eggplant-like fruit), served with gobs of cashew Labneh (yoghurt) and sprinklings of pomegranate. Now, all we need is a small ensemble and belly dancers to really get into the swing of things.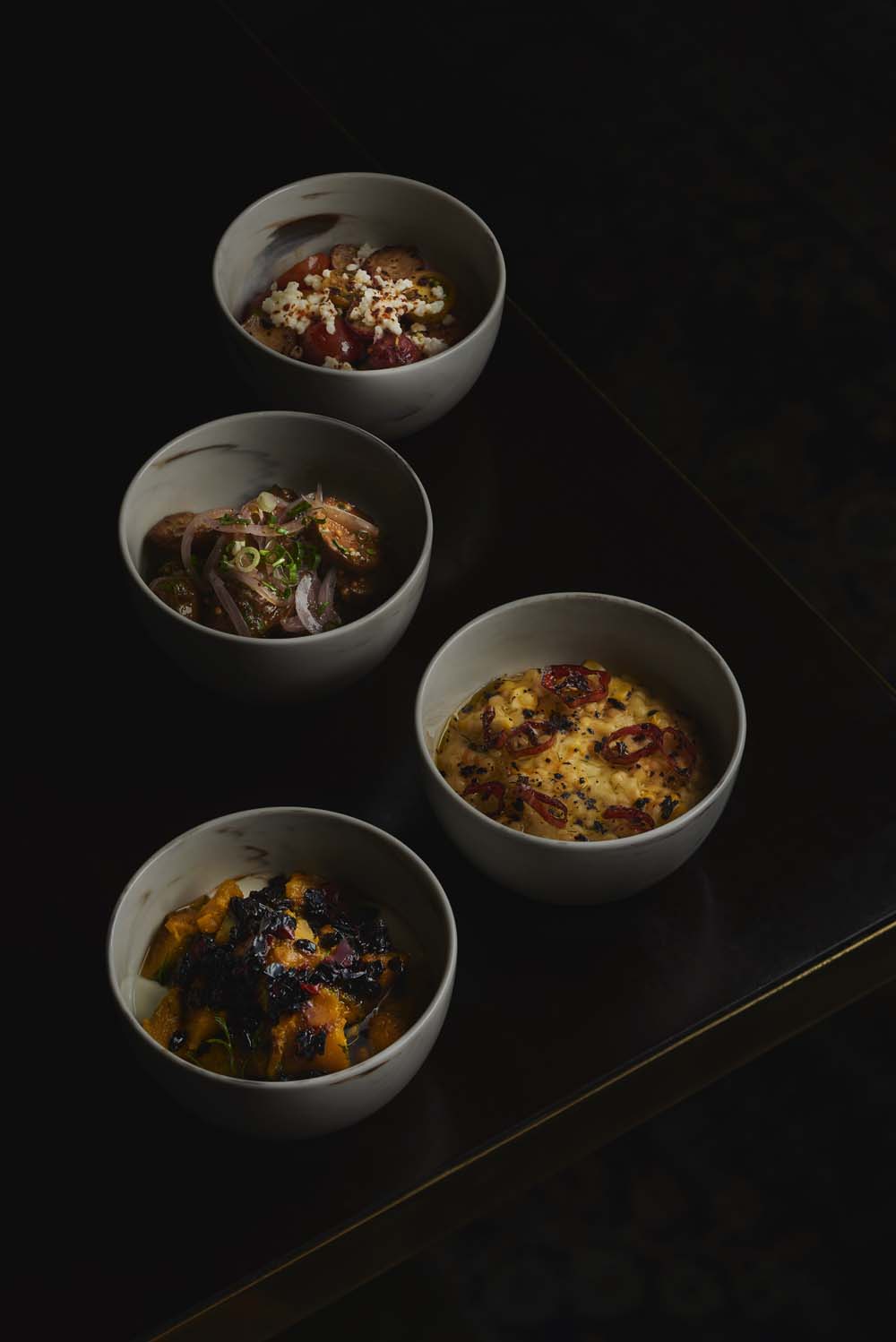 The one thing that The Ottomani is exceedingly proud of is its fire pit roaster that uses firewood. The flames are stoked so efficiently that little or no smoke is produced and the optimum tempreatures are achieved to have the meat tender yet slipping off the bone. The mains are prepared in this marvel and you can choose between Spud Point (Snapper), Ash (Kurobuta pork), In Marshall (Lamb shoulder) and Down the Tracks (150-Day aged beef). All were equally tasty but I would pick the pork which retained the right amount of moisture.
If I have any complaints, it is that the dessert selections were slightly lacklustre. With just two choices, I skipped the safe choice of a dark chocolate cake and made a conscious choice for The Accident, a sherbet made from spiced quince and accompanied by lemon curd, a stick of meringue, kataifi (a walnut pastry) and saffron. One could always end the meal with a night cap. Overall, it was a splendid evening, made special by such a magical location. I rate the experience a 7/10.
For further details:
Address: 48 Peck Seah Street, #01-01A, 079317
Tel: 9231 9316
Opening Hours: 6pm till 12 am, Everyday except Sundays           
Website: https://www.theottomani.com/