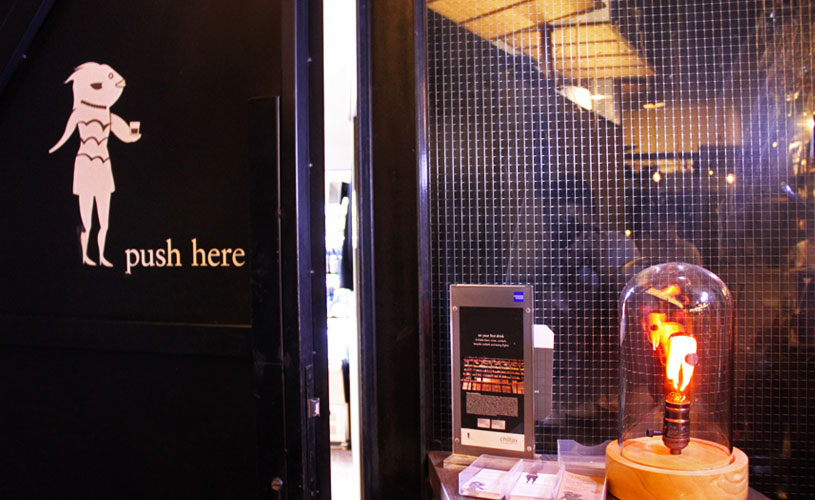 Salad bar by day, secret bar by night. Shinkansen takes the day shift, churning out Japanese fresh foods like sushi rolls and sashimi salads and come nightfall, The Secret Mermaid takes over with a speakeasy vibe that's little known to CBD folks.
The inconspicuous black door leads into a space filled with shelves full of America sourced spirits and liquor. And the full length mirror extends the illusion of liquid joy, and gives the impression of space.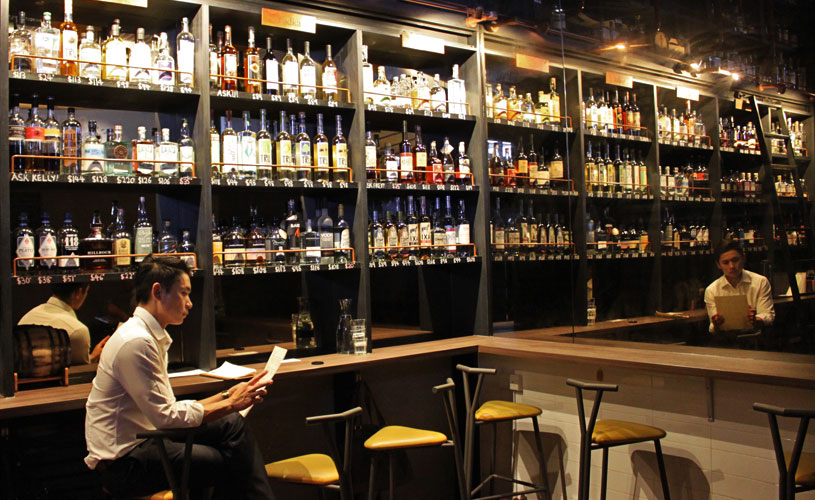 Most weeknights, the bar is full to the brim with patrons hovering in the middle, clanging their glasses to celebrate the end of the day. But The Secret Mermaid is not just another watering hole.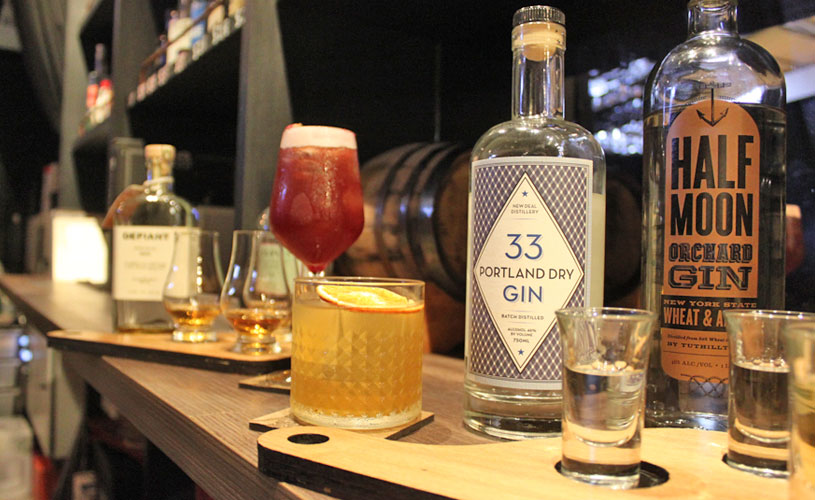 Artisanal cocktails conjured by their in-house mixologist are perennial favourites but if you're looking for something to whet your discerning palate, bespoke cocktails can be whipped up to your fancy. Whiskey and gin flights can be arranged to your fancy as well, and it was quite an immersive experience, to try to taste the different notes in each.
We had a Passion Fruit Old Fashion Whiskey (S$24) that was super delicious with citrus notes and the sourness of the passion fruit which was balanced by the deep sweetness of the rye whiskey. The flights well, you need to experience them for yourselves…
Food is not the key attraction here but maybe it should be…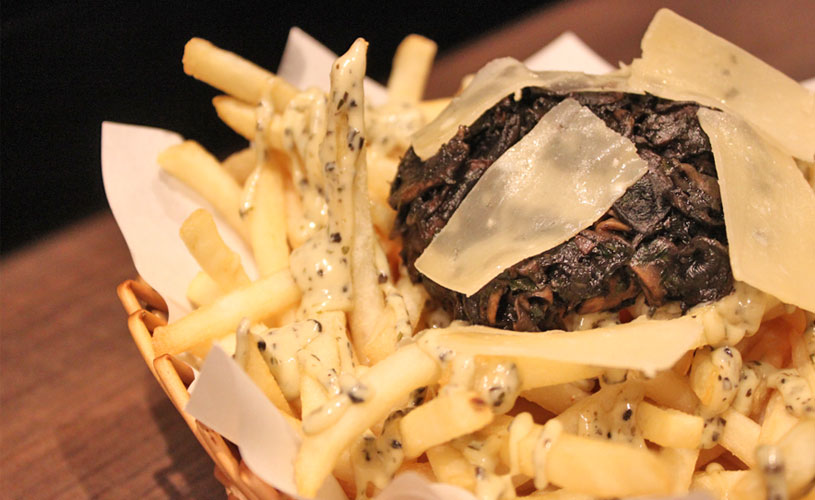 The bar food is here is more than just satisfying – it's frickin' awesome. The Truffle Mushroom Poutine Fries (S$14) for instance, is a great starter with perfectly fried shoestring fries with white truffle oil, truffle mayo and a whole lot of mushroom for that umami explosion.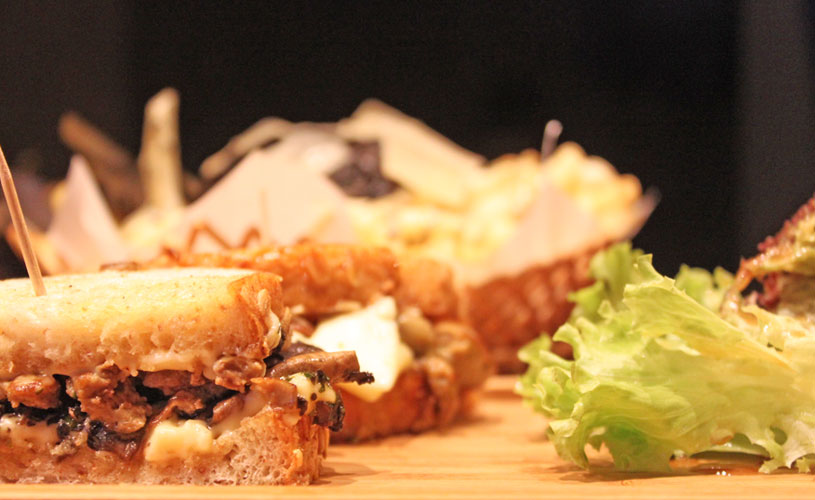 My favourite was easily the Foie Gras Grilled Cheese Sandwich (S$19.90). Trust me, this can do you no wrong with the rich, unctuous seared foie gras and its well-oiled juices that permeates through the multigrain bread AND topped with melted emmental mozzarella cheese.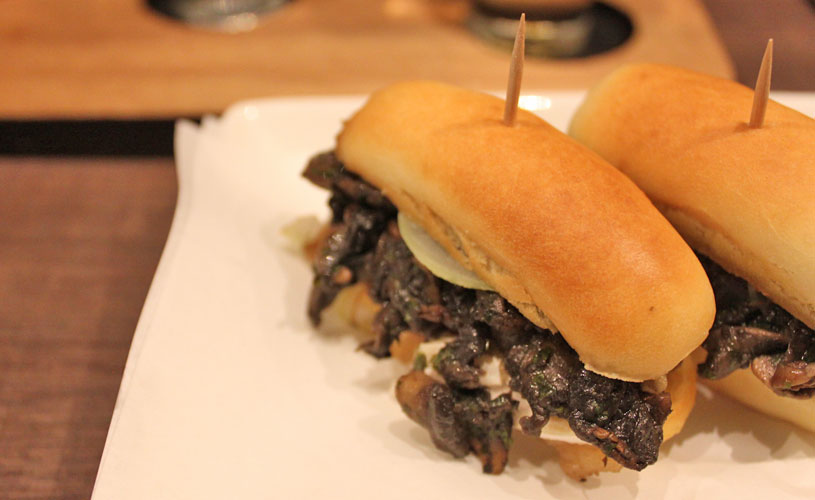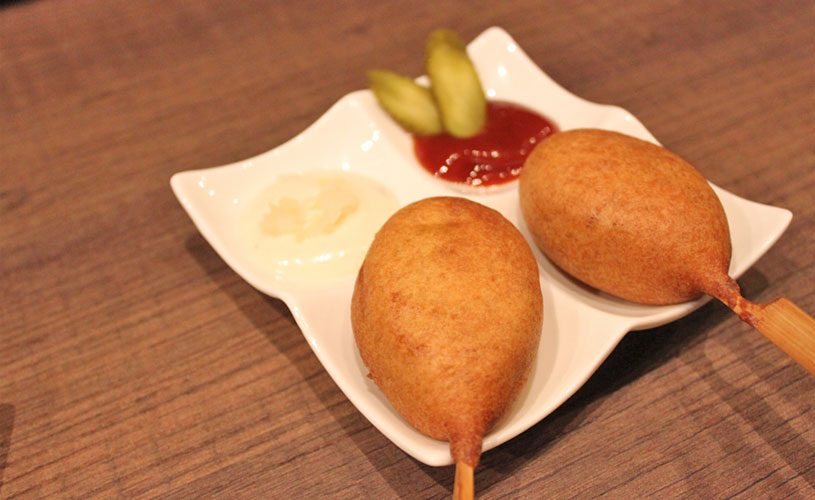 The Mini Mushroom and Cheese Rolls (S$15.90) are just as delectable as the Pulled Duck Buckwheat Corn Dogs (S$9.50), a savoury mess of duck meat encased within a corn dog. Great bar bite with whatever you're having – really.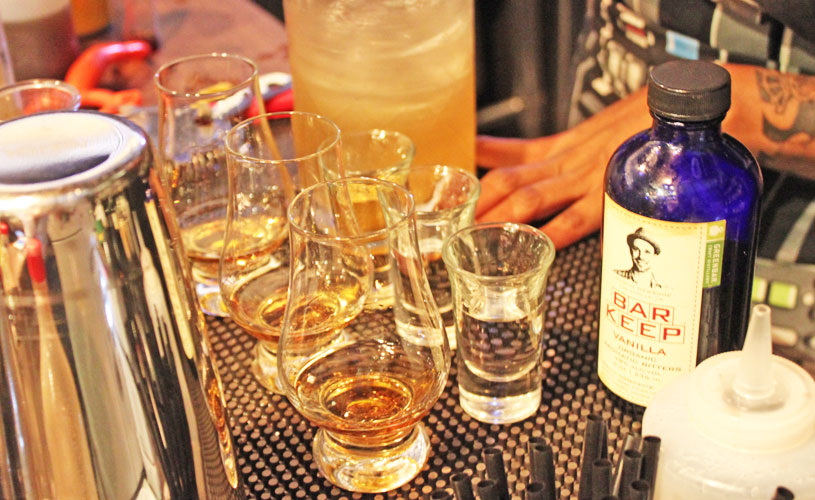 Verdict
The Secret Mermaid's an excellent bar entrenched within Raffles Place and has a built a strong reputation from the versatile and innovative cocktails that they can prepare beyond the already intriguing menu that leaves you wanting more. What tops it for me is the more than competent bar menu that helps keep the hangover at bay.
It's a must-visit, especially when Happy Hour comes upon you…
Bar rating: 8/10
The Secret Mermaid (Shinkansen) (Map)
10 Collyer Quay,
B1-08 Ocean Financial Centre
Singapore 049315
Email: drink@thesecretmermaid.com (for private bookings)
Hours: Mon to Fri 5pm to 11pm
Nearest station: Raffles Place MRT