It's not usual to have a guy pen an article on what to gift on Valentine's Day, but a Happy Valentine's Day is made of bros like me, solving #firstworldproblems for the not-so-firstworld you. Guess what, on top of the list of days you celebrate romance with your loved one(s) is that particular one that everyone scrutinises.
"Oh, I don't care for Valentine's Day" – Yea, right. A day of selfish declaration of love, homies who "spoil the market" with larger than life bouquets sent to their beaus in office – must be stopped. Or at least countered.
Pulse Patisserie's latest Valentine's Day creations are full of that promise. From luscious Morello cherry flavours to sensual Tobacco smoked pralines, chocolates are no longer just for 'her'. The flavour profiles come inspired from the favourite scents that women wear, and simply adore.
Not ranked in any order of preference, here's how to have that "Happy Valentine's Day" cake/chocolate, and eat it.
#1 The Morello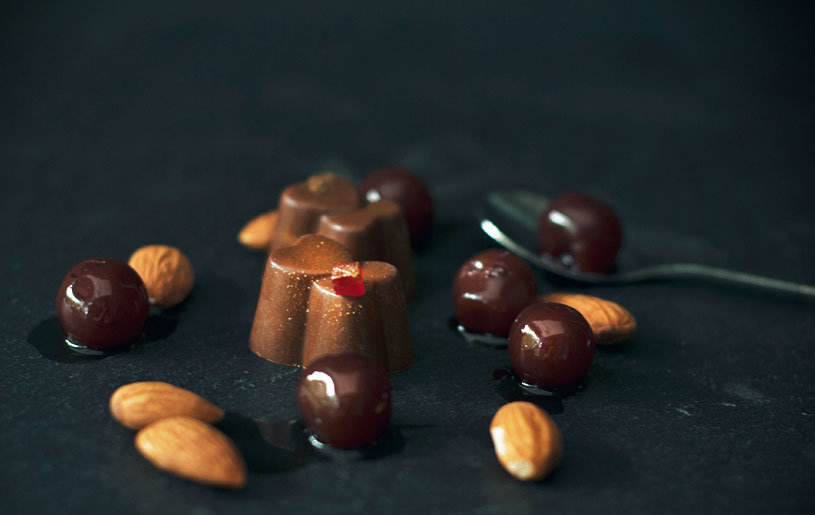 Luscious, fresh Morello cherries soaked in beautiful kirsch (Morello cherry brandy) for double the impact. Morello cherries are a little more sour than the rest of its family, and these Morello pralines are paired perfectly on a bed of marzipan, giving a smooth finish that comes with a kirsch explosion that dulls the senses to sweet satisfaction.
#2 Bergamot Kaffir Lime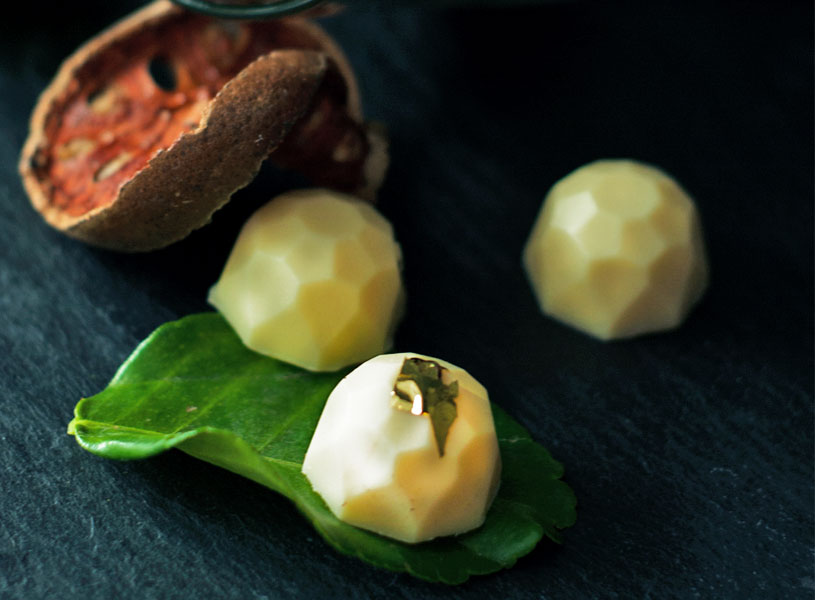 Enveloped in top quality white chocolate, the bergamot and kaffir lime citrus notes are a perfect accompaniment. Sweeter than milk chocolate, the white chocolate crackles with each bite, bringing bright tanginess into the sugary, sweet surface.
The geometric surface seems like an innocent aesthetic but the angling of the chocolate edges introduced a texture that's really quite astounding, especially with the white chocolate bits breaking at the lines. You gotta try it to believe it.
#3 Matcha Tea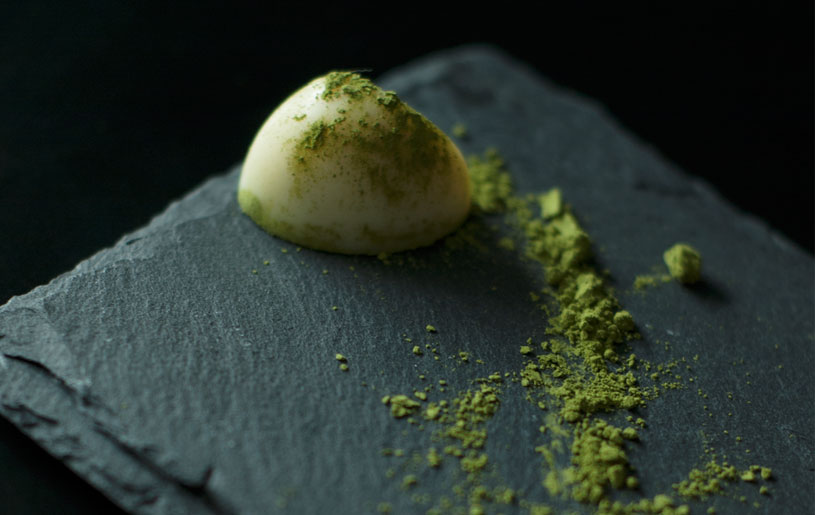 The humble matcha has seen a flavour reprise in desserts of all forms lately. Notably so for not just its green tea nutty fragrance, the spot of green cuts a flavour profile that's literally, bitter-sweet in nature. And especially so, with this piece casted crescent-shaped to contain just enough matcha cream to go with the milk chocolate coat.
Simply delectable.
#4 Tobacco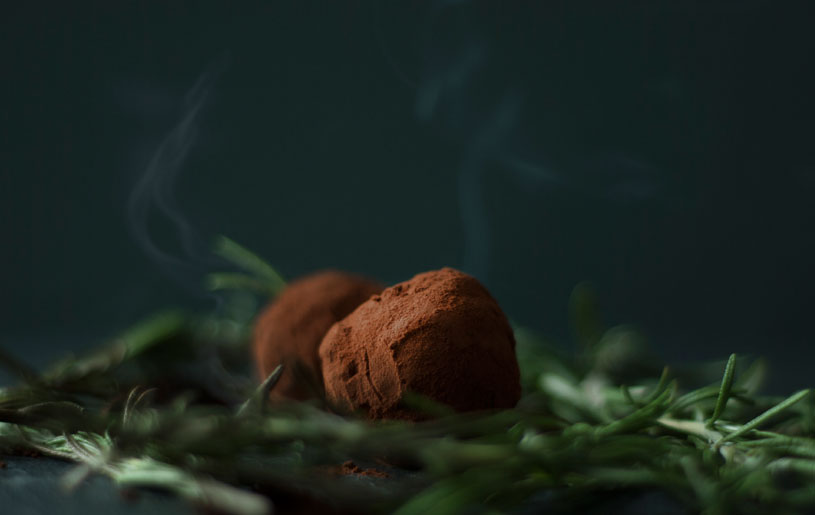 Who said guys don't have a sweet tooth? Well, I don't actually. I have a chocolate tooth and love all things chocolate. And this, is absolutely the bomb. Creamy, rich and velvety smooth dark chocolate pralines infused with a tobacco scent (not the real thing) and smoked with rosemary for an unbelievably grassy fresh fragrance.
No, it's not like you're smoking the real thing, and no it's not at all overpowering. If you've experienced Tobacco Vanille from Tom Ford's leading line of fragrances – this is it, in a glorious praline piece.
Gentlemen, swirl some of that Irish single malt, and finish it off with a praline or two. You will enjoy this, I assure you.
Sweets for my sweet, tobacco for me, hunny. *sings
How to get some of this lovin' for your loved ones?
Visit Pulse Patisserie's webshop to order the Valentine's day special. The chocolates are made fresh on demand, but there's so many they can do. Grab them here while it's still available at an extremely affordable $15 for a box of 4 eclectic flavours.
Happy Valentine's Day to everyone from Asia Style Asia!
Image credit: Pulse Patisserie