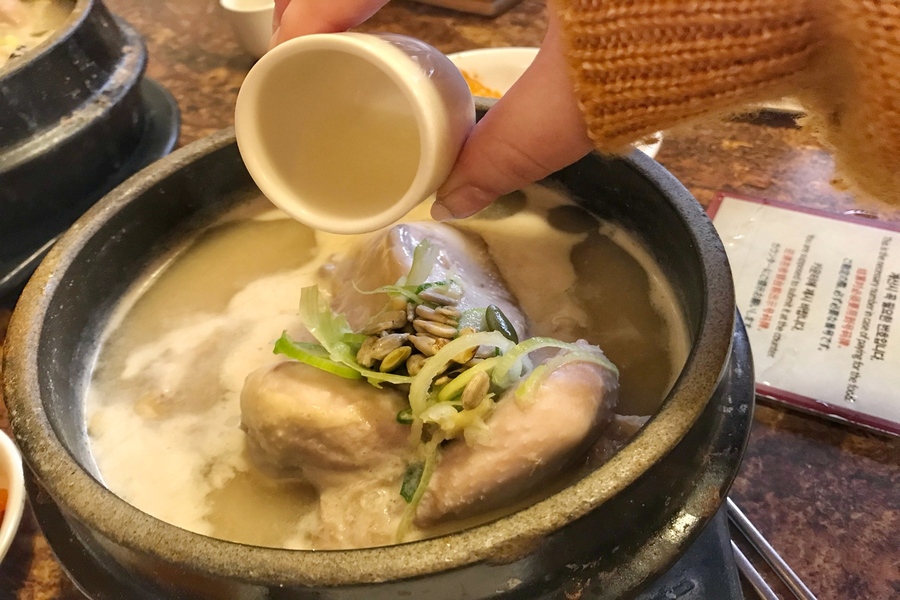 One might easily walk into any Korean restaurant in Seoul, which serves up a praiseworthy ginseng chicken soup. As Tosokchon Samgyetang is known for having the best Ginseng Chicken in Seoul. For every first timer to South Korea, you need to know that it will probably be in your Must Go list. Is Tosokchon Samgyetang really offering the best Korean Ginseng Chicken Soup in Seoul? Let's find out from our recent visit.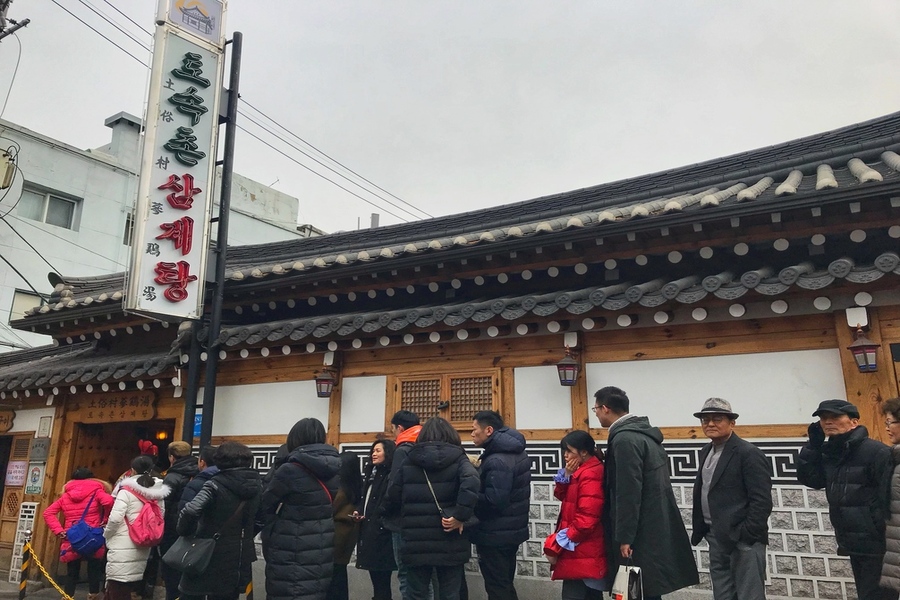 Queuing is a serious business
Tosokchon has been around since 1983, setting into a quaint corner with 10-minute walk from the Gyeongbokgung station (it is also very near to Gyeongbokgung Palace). Be prepared for a minimal 30-minute wait. The restaurant was packed to the brim when we were there, patrons were made up of tourists.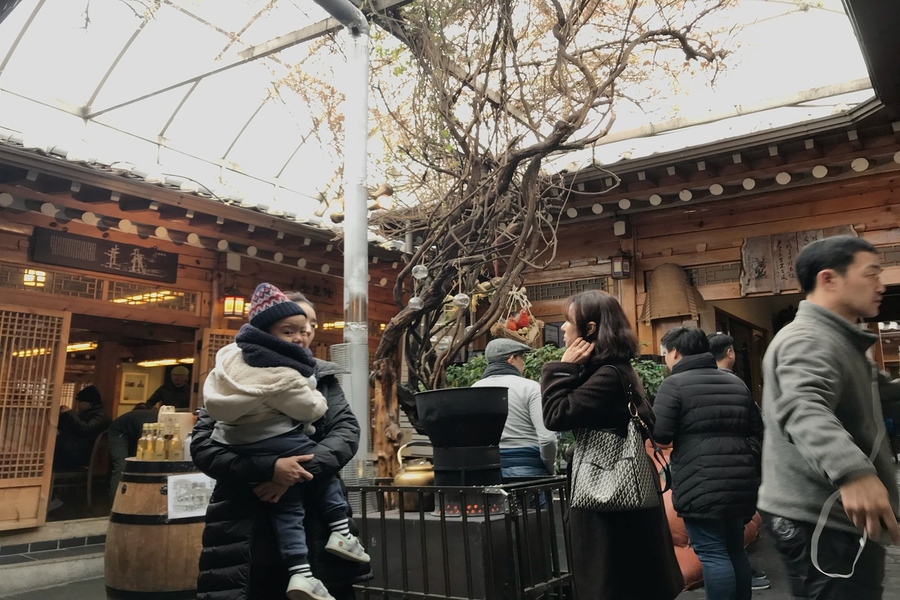 Traditional village setting with nice design aside, Tosokchon Samgyetang packs plenty of charm within the dining area. You will spot many traditional elements of the design, layout to even the seating.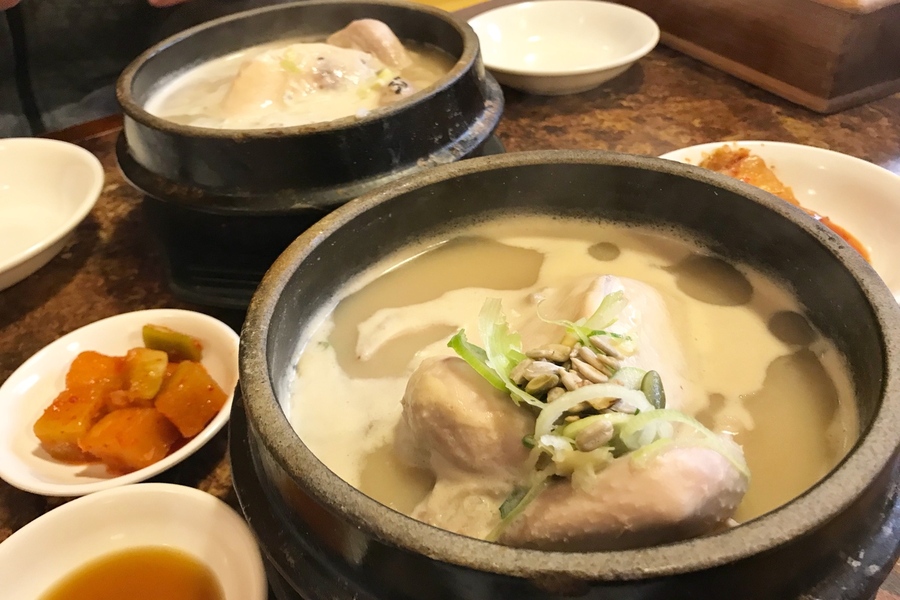 Soup-erb Korean Ginseng Chicken Soup in Seoul
They served fast. We eagerly dug into the tender spring chicken and were rewarded with the generous flow of doughy-soft glutinous rice from inside. Though the ginseng was notably light to taste, other essentials like dates and other Korean herbs were delightfully abundant.
Nestled in a claypot, the stuffed whole spring chicken was infused with very light flavours. Not to mention, the fowl was so fork tender and plentiful.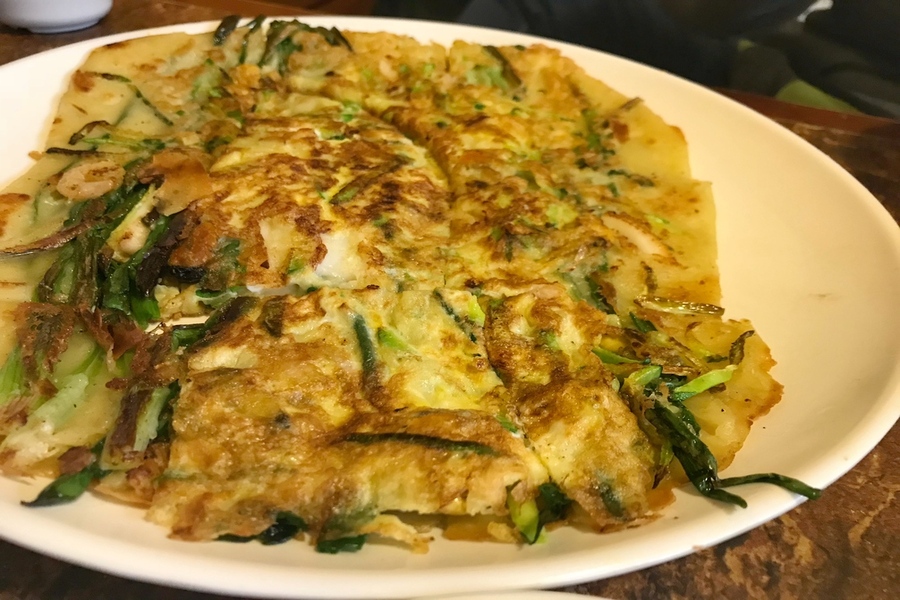 The broth was very fragrant, refreshing and authentic. Perhaps, this is one samgyetang that does its Korean roots justice. To round up with a hearty meal, we ordered their traditional Kimchi pancake. It took another 30 minutes to serve us with the pancake. For any next visit, we shall just go for samgyetang as the fried pancake was plain normal.
Verdict
So, is Tosokchon Samgyetang really so good for a visit? It will be a yes but the flavours need to be stronger for personal prefrence. The dining experience is considered good, it is efficient from queuing to being seated and served with food. The service team is quick to respond for every patron's request.
Of course, it definitely offers good Korean Ginseng Chicken soup. Lastly, they do sell consumer-friendly packages where you can bring them home!
Review Rating: 8/10
5, Jahamun-ro 5-Gil, Jongno-gu, Seoul, Korea
Phone: +82 27377444
Opening Hours: Monday to Sunday, 10AM–10PM
Nearest Station:  Gyeongbokgung (Exit 2)