It's 6pm. You've finished a day of hard work somewhere along CBD district, you're hungry and need to make some dinner plans.
We present you 7 restaurants in Tras Street that will mark a place in your heart, at least, each of them does mark a good place in our hearts.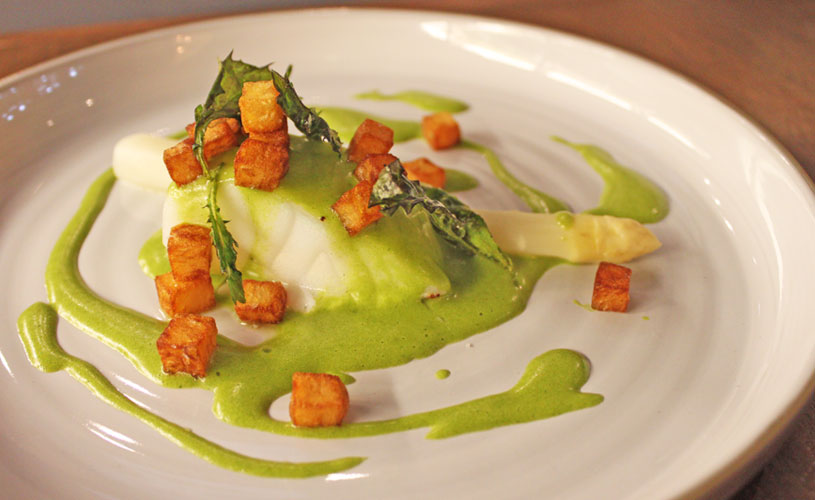 This is an excellent restaurant that we will recommend anyone to try at least once. The Chef's Menu ranges from a 4 course to a 8 course and it depends on the seasonality of premium ingredients that Chef Stephan sources from all over the world.
The flavours from the premium ingredients mark with excellent finishes, and Chef Stephan will ensure you with a new dimensional dining experience for every return.
Address: 61 Tras Street Tanjong Pagar 079000 Singapore Hours: Tue to Sat 6pm to 12mn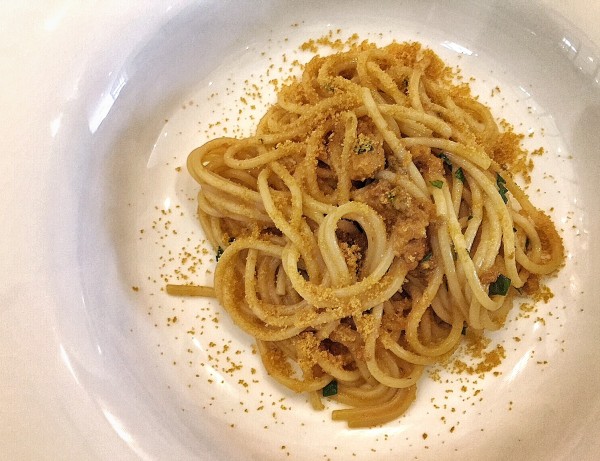 Terra
Chef Seita Nakahara is another brilliantly talented chef who brings his creative and meticulous culinary flair through his wonderful dishes. The dining concept for Terra in Tras Street is specialized in Italian cuisine influenced by the 4 seasons of Japan.
Dining twice at this Tokyo-Italian dining restaurant, Terra's homemade pastas are seriously good.
Address: 54 Tras Street, Singapore 078993 Hours: Mon – Fri, 12pm -2.30pm, 630pm – 11pm, Sat, 6.30pm -11pm, Closed on Sundays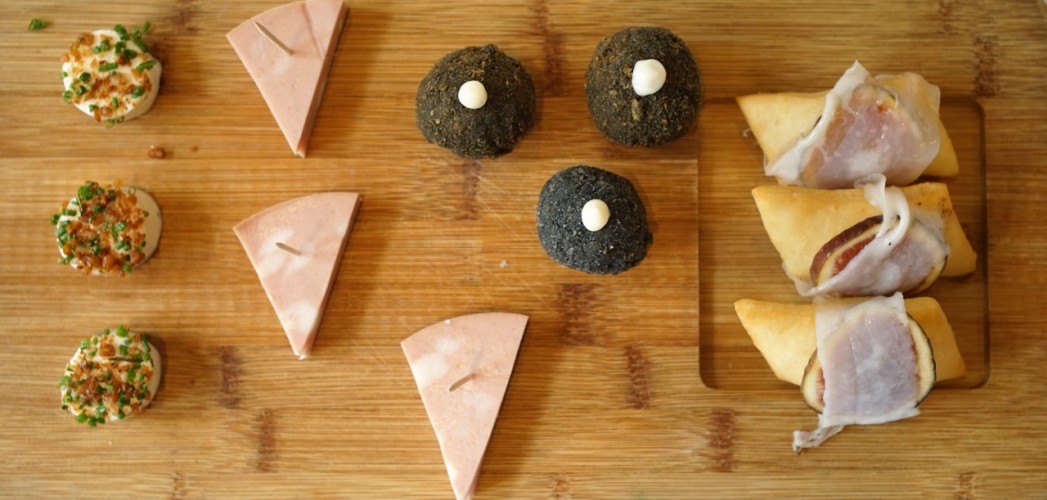 Gattopardo Ristorante di Mare
The Gattopardo Ristorante di Mare recently launches Aperitivo, a timeless and traditional Italian tradition that's also known as their social hour.
Chef-owner Lino Sauro has introduced a curated menu of classic Italian-inspired cocktails such as Barrel-aged Negroni, Etna Soil and many more. Adding on, the Italian restaurant specializes in southern Italian cuisine and seafood.
Address: 34/36 Tras  Street   Singapore  079026  Hours: Day: 12pm  to  2.30pm  (Monday  to  Saturday,  including  PH)   Night:  6pm  to  12am  (Monday  to  Saturday,  including  PH)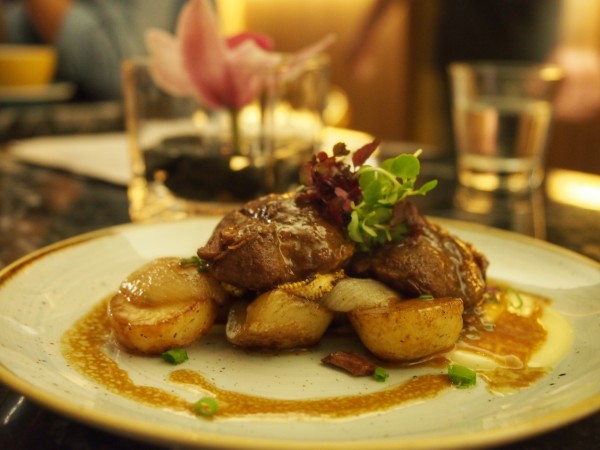 May May ((Closed down))
While May May serves us with a kaleidoscope of Asian flavours through their dining creations,  we are very well mesmerized by their beautiful interiors.
The alluring looking restaurant is so well designed with a pleasant dining ambience, that you will definitely want to return and dine here again. For food, go for their double fried chicken or 5 spiced braised pork. They are really delicious.
Address: 65 Tras St, Singapore 079004 Hours:  Daily, 11:30AM–3PM, 6:30–11PM, Sunday closed
Jekyll and Hyde
Tras Street is like the home to the coolest restaurants in Singapore. With impressive cocktails to win their customers' hearts, Jekyll and Hyde throws in with magician wonders through their food.
Playing along with various elements, this upscale watering hole dishes out creative food creations too. Without doubts, Chef Javier Low puts a lot of heart to wow you.
Address: 49 Tras Street, Singapore 078988 Hours: Mon-Thu 6pm-midnight; Fri-Sat 6pm-1am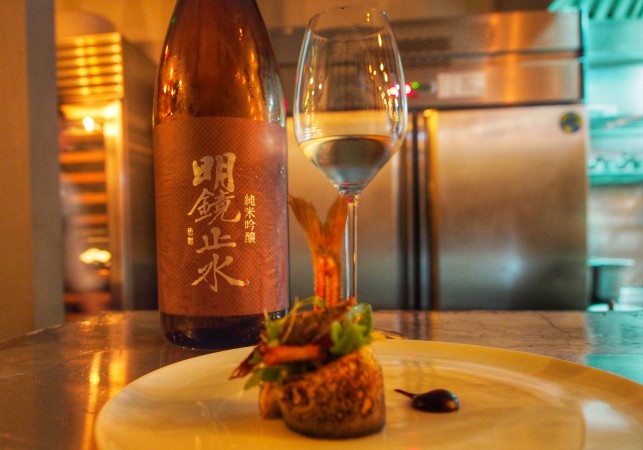 BAM!
BAM! in Tras Street is tucked away from the hustle and bustle of the Tanjong Pagar district.
Chef Pepe has once proven with his prowess in his culinary talents. Pairing Spanish-influenced food with sake appreciation, the dining experience at BAM! is indeed very memorable and amazing.
Address: 38 Tras St, Singapore 078977 Hours: Tues to Fri, 12–2PM, 6–10:30PM, Mon and Sat, 6–10:30PM, closed for Sun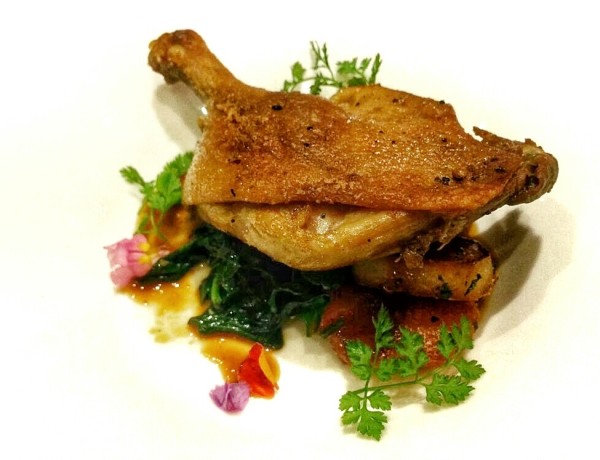 Violet Herbs (Closed)
Violet Herbs marks a great place for many wine lovers who appreciate wine through quality dining. More to add, it provides the best of fine dining experience with an affordable rate.
The main courses are nothing but impressive. This will mark your next romantic dating spot.
Address: 81 Tras Street Tanjong Pagar Conservation Area Singapore 079020 Hours: Mon to Sat: 11:30am – 3pm, 6pm – 10pm Sun: Closed
If you're thinking of your next dining place to have some good food and drinks, Tras Street is definitely one great precinct dining location to consider.