Being one of my favourite restaurants for family dinners, I am very excited TungLok Xihe's very first London Peking Duck. It has recently switched to using ducks from Ireland's Silver Hill Farm. These are the same ducks as London Fat Duck in Scotts Square.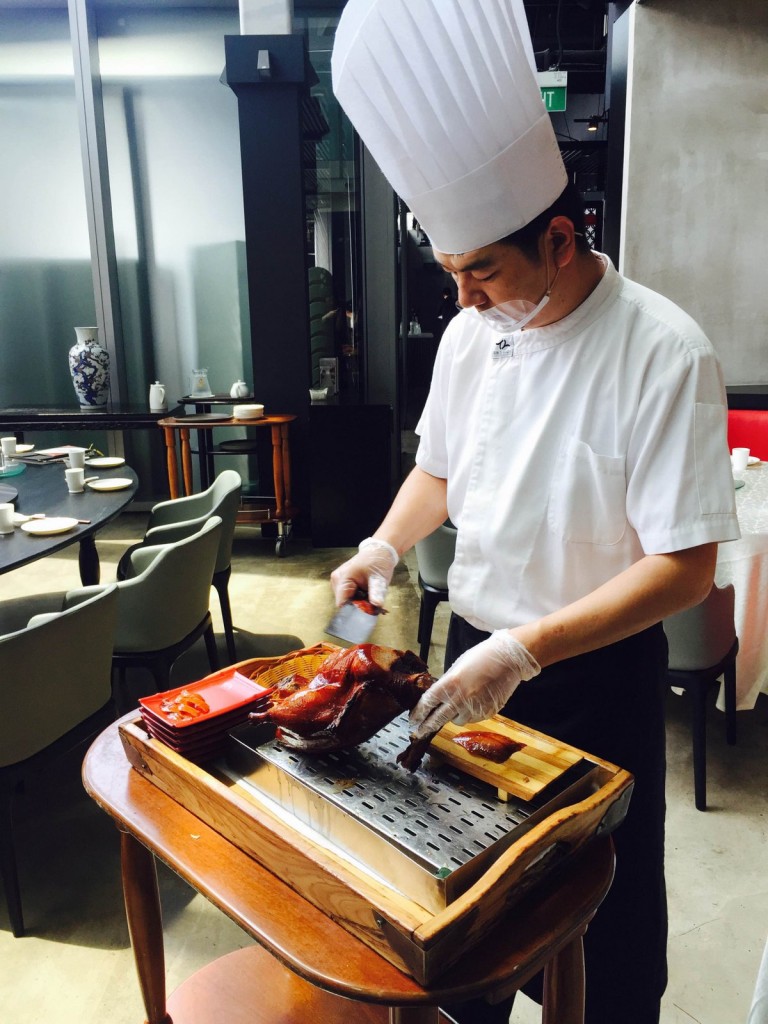 TungLok XiHe uses ducks that are 42 days old for its London Peking Duck. As compared to their previous use of the dry Malaysian ducks, the duck meat is more tender with thin crispy skin like a cracker.
Treading along with modern yet Chinese fine dining concepts, I really love the classical touches of their restaurants' decor.
We had the latest indulgence over at their Orchard Central's outlet and gathered our 5 hot food picks!
5 Hot Food Picks
Sichuan Styled Steamed Marble Goby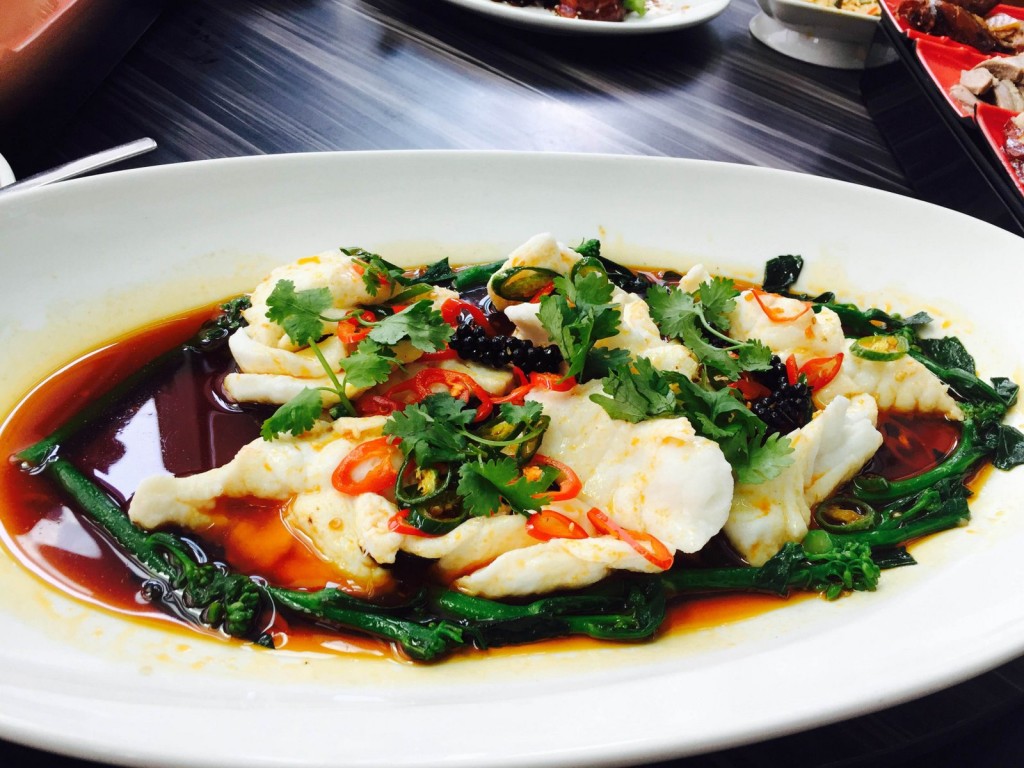 The homemade peppercorn gives a tantalizing taste and it accompanies the good textures of the fish very well.
London Peking Duck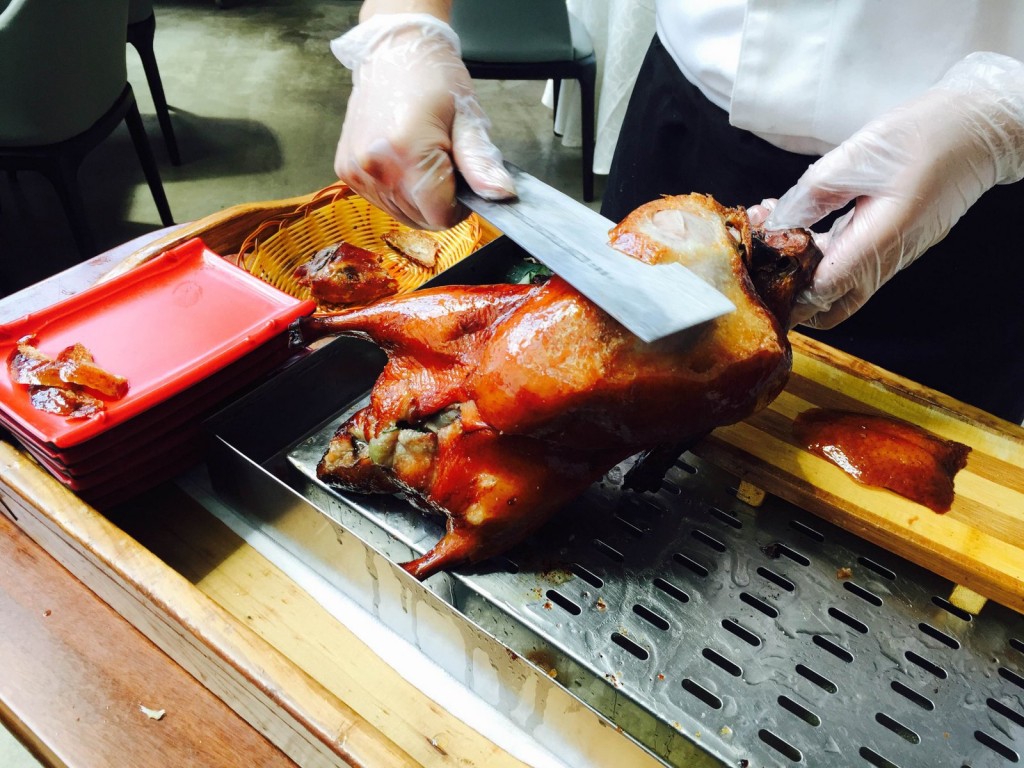 With the fatty parts, I do adore the London Peking Duck's thigh. Rolling it into the wheat wrap and Eight Treasure Box's condiments, these complement one another well. The sliced meats are rosy red with succulent textures.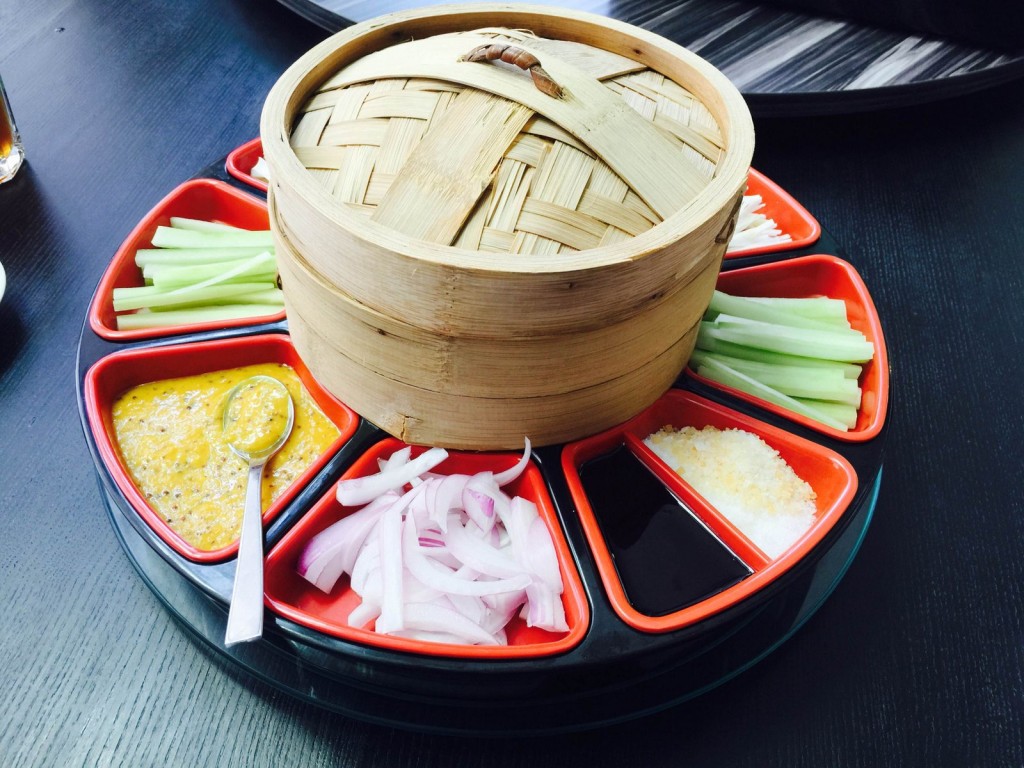 While the glittery duck skin is already cracking good like a fried thin cracker, the popping candy bits bring the popping effect duck skin to another level.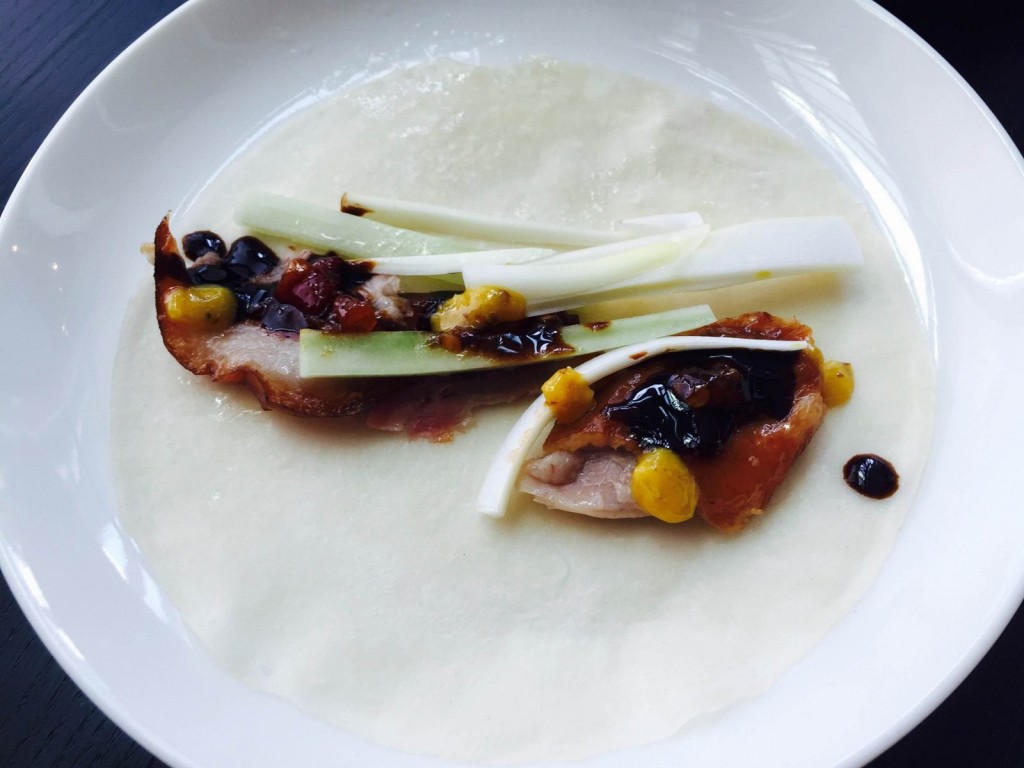 Zhenjiang Style Braised Pork Belly Ribs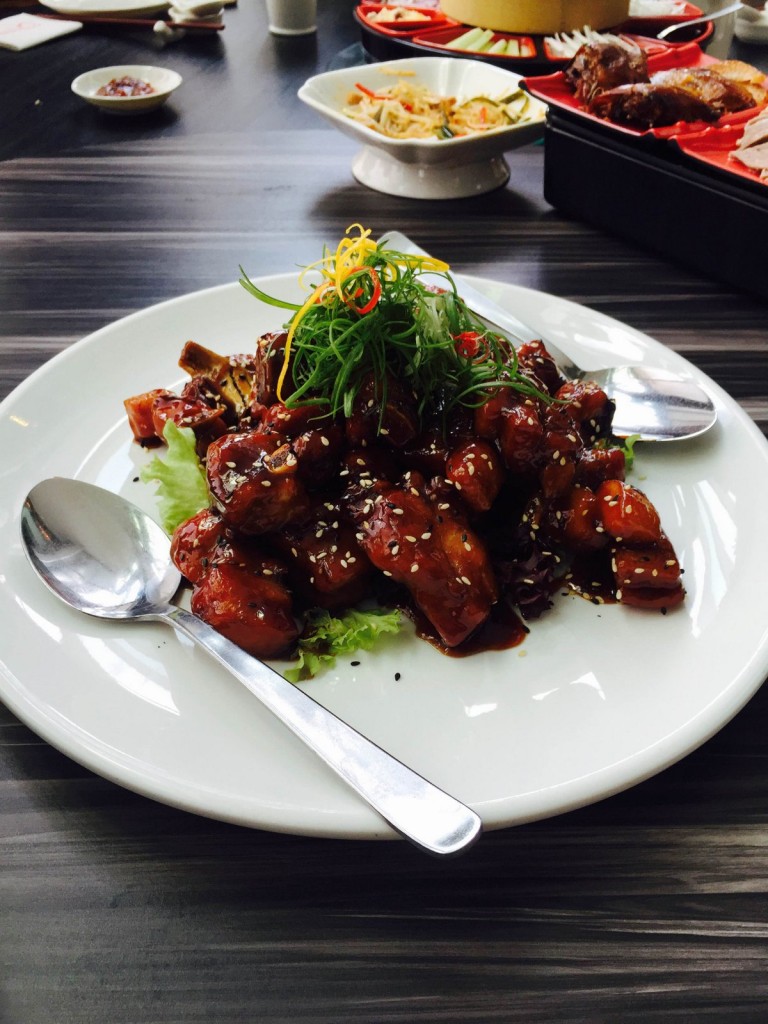 With a mixture of great flavors, the pork belly ribs are so tender and juicy. I love special sauce so much!
Salt and Pepper Live Prawns with Cold Garlic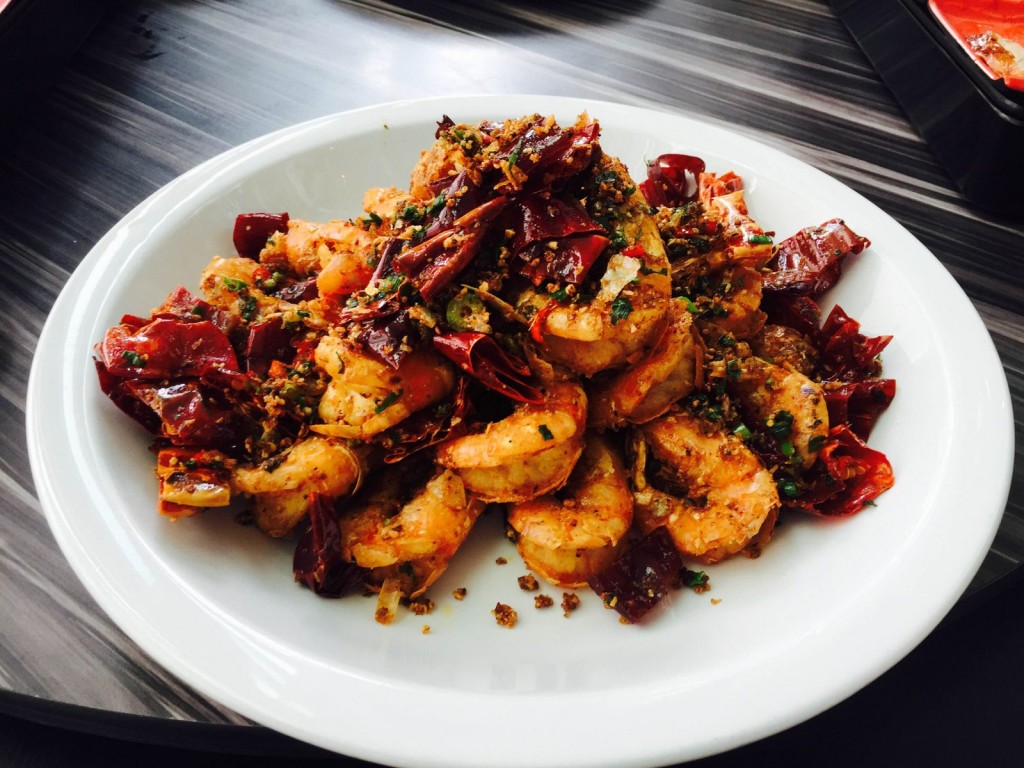 The combined tastes from the garlic, salt and pepper bring out the level of freshness over the prawns. They are crunching good, flavorful and delightful. This dish has left me with great impression.
Fried London Peking Duck, Sichuan Style
Rather than wasting the remains over the London Peking Duck dish, TungLok Xihe has this remarkable idea of innovating them into another dish. This time, I have chosen the Sichuan style of Fried London Peking Duck.
Compared with the previous attempts with their Malaysian Ducks, the fried remaining meats are more easy to eat. They are more succulent than before.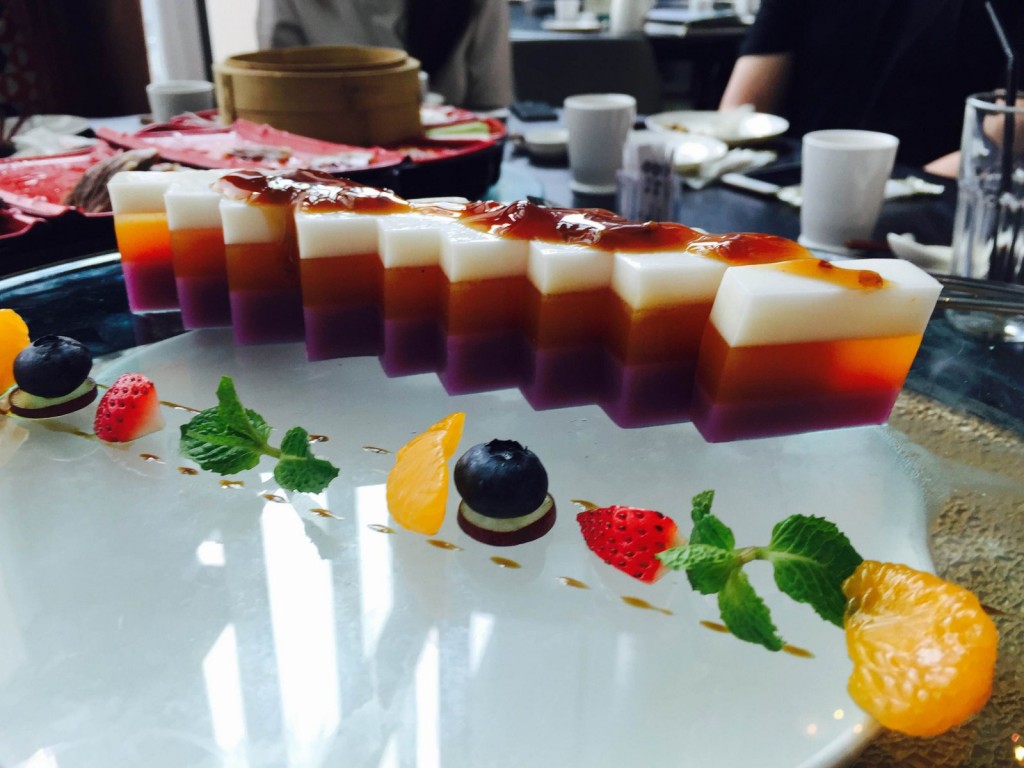 Dining over a Peking Duck meal with family, this has always been an enjoyable dining adventure. You get the simple fun of rolling the Peking Duck wraps together.
TungLok Xihe has definitely made a great choice for selecting London's Peking Duck. It has perfected it well.
[Article and photography are : Co contributor and Ex founder,  Tay Yong Chuen]