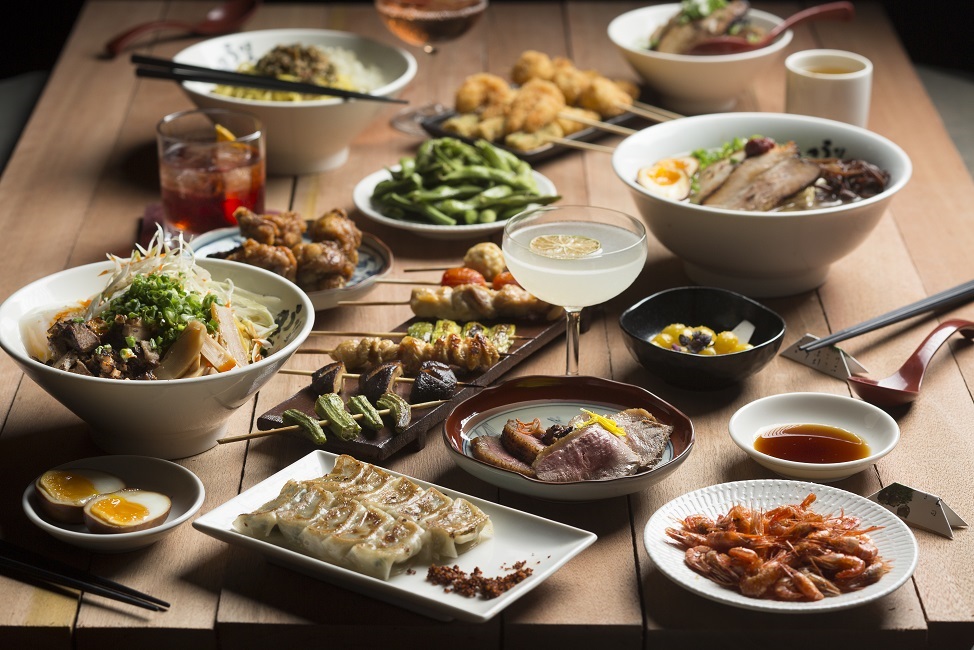 Nestled along the new and bustling Japanese Food Street at Millenia Walk, Iki Concepts's Izakaya restaurant and bar with an impressive CV opens in Singapore – featuring grilled Yakitori and Kushikatsu, with cocktails and drinks by Horse's Mouth and Hakata-styled Ramen from Uma Uma Ramen.
Uma Uma, a tongue-in-cheek play on pun of the Japanese word for "tasty", boasts with a 70-seat setting, an indoor seating area and a huge al fresco area that is perfect for celebratory round of drinks or an after work chill.
Ramen All Day
Tuck into ramen all day, you can choose from Hakata-style Uma Uma Ramen ($14), or get a ramen set, with your choice of ramen, side dish and drink. The soup broth is very distinctive with a creamy, smooth texture, it certainly suits the local taste buds well.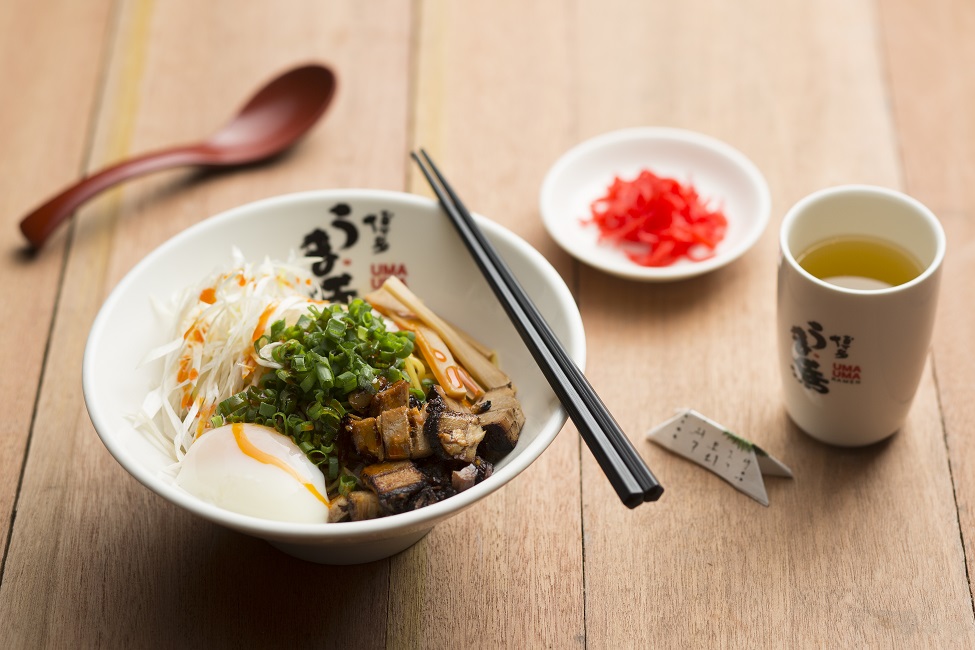 Dry ramen is not common in Singapore. I must say, Uma Uma's Mazesoba ($14) is close to perfect. With ingredients like bamboo shoots, leeks, chilli oil and an onsen egg, the ramen has many bursting flavors. The noodles have a much springier texture which I like as well.
Kushikatsu & Yakitori
Uma Uma makes dining affordable and casual. Uma Uma will be featuring a menu of over 11 types of Kushikatsu & Yakitori, paired with awesome homemade sauces lovingly made by Head Chef, Shota Kaneko.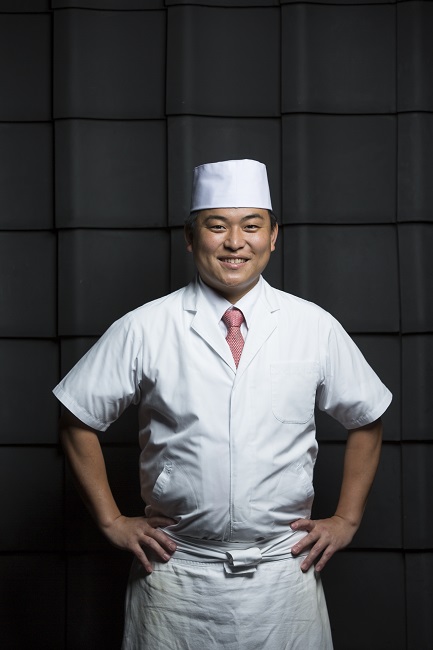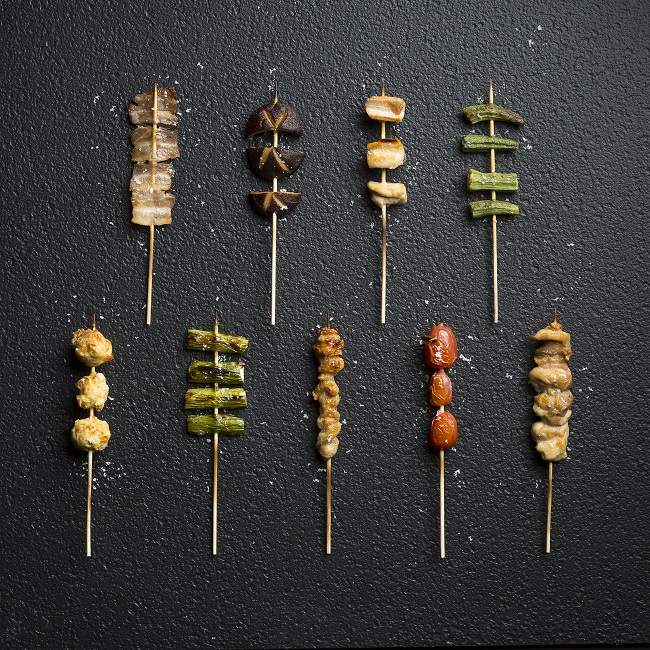 With ingredients imported twice every week from Japan, the Yakitori (grilled chicken over charcoal) sticks are priced between $2.00 – $3.00++ each. Nankotsu (chicken soft bone) is a must-try, the chewy texture of the soft bone pairs well with a mug of beer. Another must-have will be Chicken Skin. It is grilled with a very flavorful homemade sauce.  
This is a star in their menu – Kushikatsu (Japanese style deep-fried breaded skewers). With special traditional recipe, the batter comes across as light, well seasoned and not greasy. The ingredients are of great quality and freshness. A recommended item will be the freshly imported scallops. It is lightly battered and you will love the juicy scallops with every bite into the crispy batter. All Kushikatsu sticks are sold from $2.00 – $5.00++ each. Yakitori & Kushikatsu will be available from 530pm onwards.
Let's not forget, Izakaya is all about great food with drinks. The good guys behind Horse's Mouth have crafted an extensive selection of unique drinks, featuring from sake chosen from small and private breweries in Japan, to classic cocktails (range from $14 – $18). Negroni is like a fame of Horse's Mouth, try it!
From my overall experience, Uma Uma's ramen comes across as a better choice of mine. One ramen bowl from Uma Uma is all about two things – good noodles and soup. Soup broth is combined with great flavors while the noodles is made of right hardness and texture. Adding on, it completes an idealistic Japanese casual dining with the Izakaya bar concept. There is certainly something for everyone.
Uma Uma Restaurant & Bar
9 Raffles Boulevard, #02-06, Millenia Walk, Singapore 039596
Contact
6837 0827
Operating Hours
Monday to Saturday:
1130am to 230pm (For Lunch)
530pm to Midnight (For Dinner)
Sunday:
1130am to 230pm (For Lunch)
530pm to 1000pm (For Dinner)