What's in a shoe? Well, for one your precious feet are, and aside from the rubber, fabric and flashy flourish, the team at Under Armour Singapore pumped in a lot of thought, plenty of experience and all of their heart into their products. After all, a pair of shoes is expected carry its wearer higher, further, faster rather than to hinder one's freedom of. For two years now, Under Armour Singapore has had shoes as part of its catalogue of products, complementing the already well established range of performance wear and becoming one of the top contenders in sports apparel.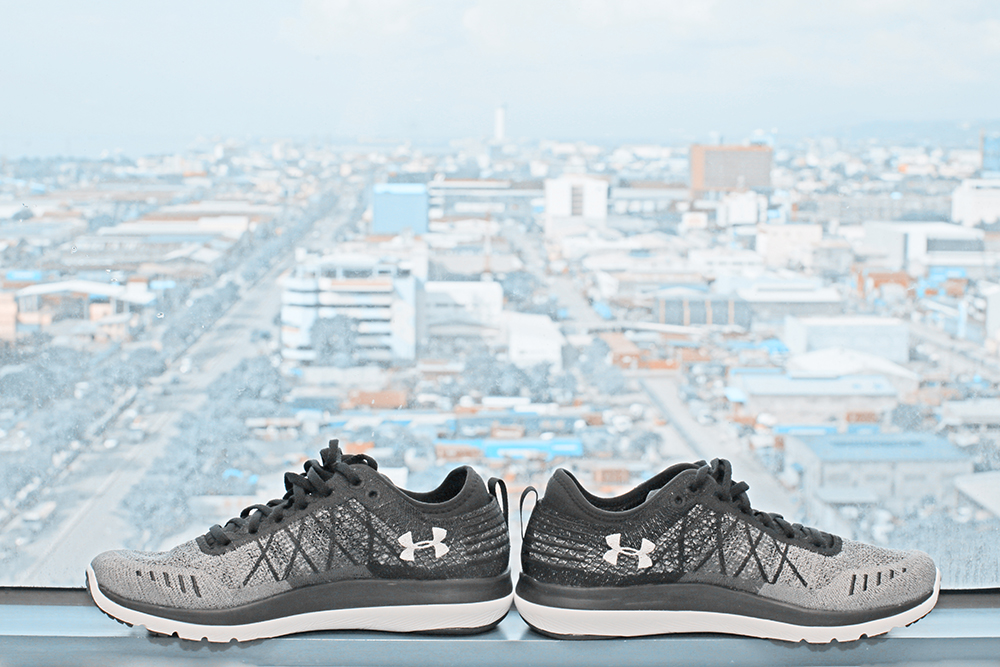 Getting to the Bottom of Under Armour Footwear
Under Armour Singapore recently released its Fall/Winter 2017 collection and showcased an almost magical material that it called "Threadborne" – a proprietary fabric technology that debuted only this year and promised to make running in them a liberating experience. The material is used in sporting apparel but it gets really interesting when applied to running shoes, especially in Singapore's hot and humid climate and it is this secret ingredient that underpins this year's lineup.
"Threadborne technology for athletes who compete at the highest level. The range is made from fabric that is light, breathable, anti-cling, quick-drying and provides a high-level of stretch and recovery", boasts the literature on Under Armour Singapore's website. It is a lofty claim that some fancy new material could revolutionise active footwear, a claim I just had to put through its paces.
Under Armour Threadborne Fortis 3 – A Closer Look
Under Armour Singapore's Threadborne Fortis 3 is an attractively designed shoe that comes in black, red on black, white, purple and navy blue. The black (looks more like a nice trendy ash grey) was the smartest looking option in my opinion. This model is aimed at the individual that exercises regularly, at a moderate intensity which is classified as mid distance runs of 3km – 8 km. Its design specifications were promising:
Internal ankle bootie for better support
Moulded Charged Cushioning® sockliner comfortably conforms to the contours of different foot sizes and shapes
Dual-layer Charged Cushioning® midsole improves responsiveness and energy return
Multi-surface traction outsole provides greater grip on surfaces
Anatomically placed flex grooves bend naturally for a comfortable run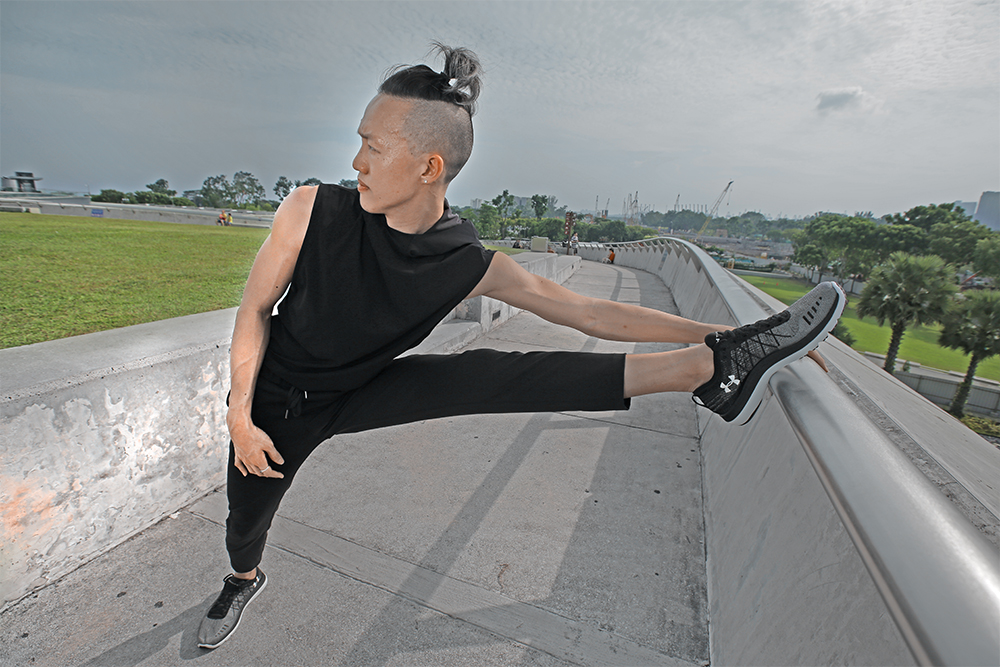 The Real-World Tests
To see if the Threadborne Fortis 3 lived up to its claims, it needed to go through practical tests. My evaluation was based on findings from taking a short jog, jumping various distances, making quick directional changes and brisk walking. While jumping and making quick directional changes, I liked that the sole had excellent grip and the ankle bootie to shore up wobbly, tired ankles. The very solid traction control made sure that I was able to keep my balance under a wide variety of circumstances that one is likely to encounter. This made me feel confident to perform more aggressive tasks like quick accelerations and tight turns, like one would while playing sports. This also made bounding all over the place and jumping around and over obstacles more comfortable, knowing that slipping is a non-issue.
The soles also provided good impact cushioning and support without compensating with an overly thick rubber sole; it has a very low 4mm drop. This makes the shoe a lot safer as it lessens the chance of ankle injuries due to a high center of gravity. Combined with the various design aspects that mould the Under Armour Fortis 3 snugly and securely to your feet, this made it a capable choice for cross training.
Under Armour Singapore markets the Fortis 3 as running shoes and they definitely do the job admirably. This all comes down to the ultra light weight at only 270 grams, smart flexing of the soles at critical points and its cool, breathable fabric construction. Running in these is as effortless as it can be – an absolutely liberating experience. As a walking shoe, it performs just as well, providing all day comfort especially when you have been walking ALL day.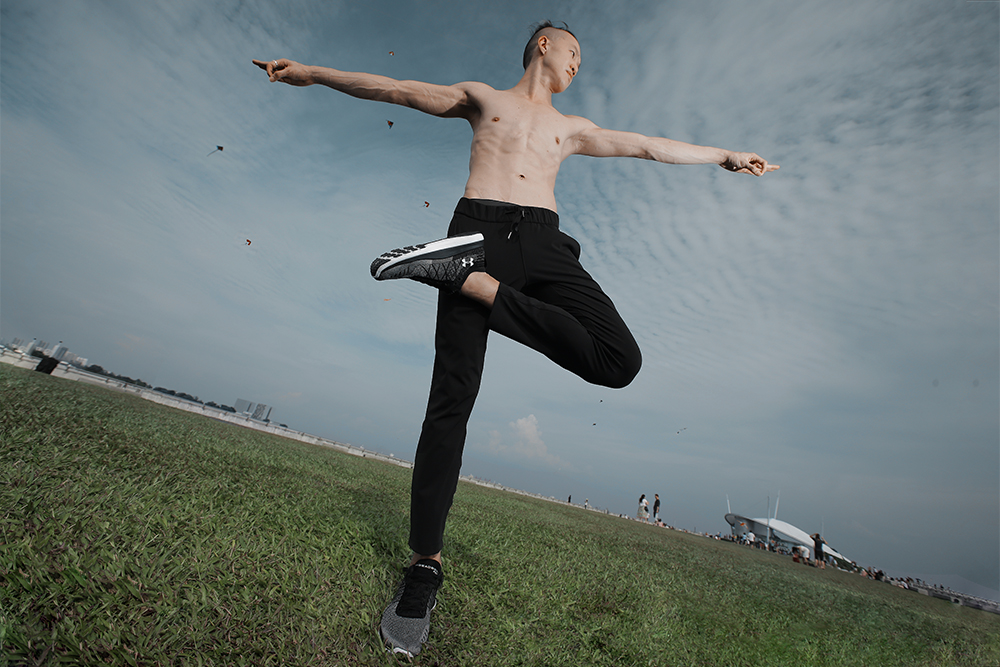 On top of this, I liked the styling as well. It was engineered for performance but it is a sure bet that it was also designed to be presentable for a day out or brunch after a run. I took it on a trip overseas and it was honestly the only shoe that I needed to pack while exploring the cities and alleyways throughout my 1 week trip of the Philippines.
Final Take-Home Points
In short, Under Armour Singapore's Threadborne Fortis 3 will find fast fans among many. I found it handled well for most activities from running to walking to navigating urban obstacles. It was also appropriate to leave them on after exercising as its streamlined shape and trendy styling matches well with casual wear. It's definitely a shoe that can take you places and then take you home afterwards as well.
For more information on the Under Armour Singapore Threadborne Fortis 3, click here.