UNIQLO is proud to celebrate its heritage this season with a range of collections which all feature uniquely Japanese connections, themes, and motifs. Items include UNIQLO T-shirt (UT) collaborations with Japanese brand names (Kids', Men, and Women), RELACO Shorts (Women), as well as traditional Yukata garments (Women and Girls').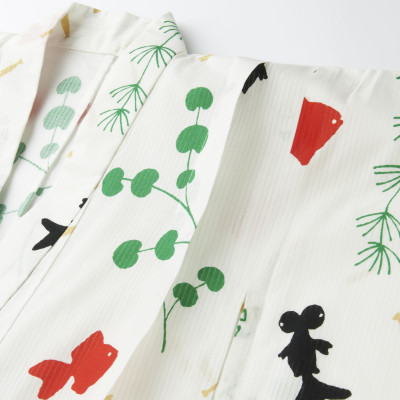 Super Japan Japanese Festival of Arts by Esplanade Theatres on the Bay
In collaboration with Esplanade's Super Japan Japanese Festival of Arts taking place from 13 to 22 May 2016, UNIQLO will be holding two promotions to further spread the love for all things Japanese!
1) From 13 to 22 May, find your UNIQLO discount coupon in the Super Japan Japanese Festival of Arts free programme Guide to get $5.00 off every $60.00 spent, valid only at the UNIQLO Suntec City store.
2) UNIQLO will also be supporting the festival by providing Women's and Girls' Yukatas to be stationed at the Festival Corner at Esplanade. Try on the Yukata and take a photograph in the exquisite washitsu space that Esplanade has specially put together for Super Japan!
Simply upload the photos to Instagram and show it to the facilitator present* to receive a physical voucher for $5.00 off any UNIQLO Yukata purchase only at the Suntec City store!
*The event facilitator will be present on Fridays (7pm – 10pm), Saturdays – Sundays (2pm – 5pm, 6pm – 10pm) between 13 to 22 May.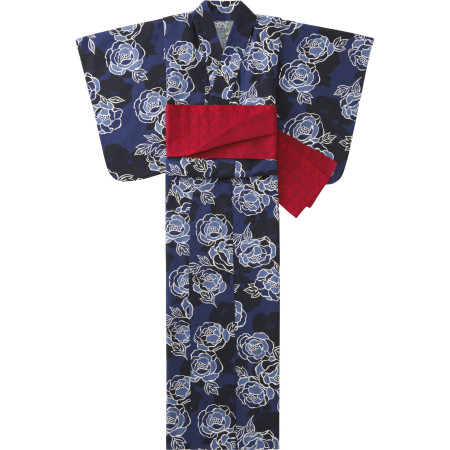 OTTAIPNU by Masaru Suzuki (for Women)
OTTAIPINU is the one of the major lines of textile artist Masaru Suziki's works. The designs consist of bold patterns, and colourful and vivid layered patterns. Most of the motifs featured on these products are inspired by nature, plants and animals. That brings warm energy and lively atmosphere into its towels, bathmat, umbrella, handkerchief and other functional fabrics for everyday use.
Women's Relaco Shorts available at all stores. Women's Yukata will be available at 313@Somerset, Bugis+, Changi Airport, ION Orchard, Liang Court, Suntec City, VivoCity, and online from 12 May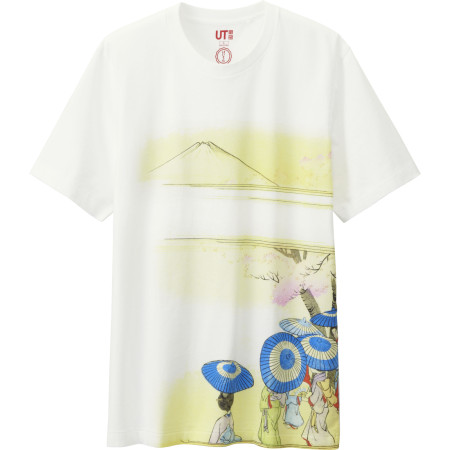 Haibara UT (for Men and Women)
Sasuke the First started selling washi, or traditional Japanese paper, at a shop in Nihonbashi in 1806. His store, known as Haibara, sold ganpishi, a special type of smooth Japanese paper used for ink prints. The paper was an immediate hit among the city's academics, who wanted something stylish. Ganpishi dominated the market and made Sasuke's shop a success. Today, Haibara sells specialty paper from a range of regions and intricately designed paper crafts. Chiyogami (decorative paper), kinpu (ceremonial envelopes), uchiwa (fans) and other items that were designed by Zeshin Shibata, Yumeji Takehisa and other influential artists of the past have been popular for years. Haibara also reprints from original plates and employs traditional methods such as woodblock printing to produce kinpu and writing paper.
Men's and Women's Graphic T-shirt available at Bugis+, Jem® Men's Graphic T-shirt $19.90 , Parkway Parade, Suntec City, 313@Somerset, Causeway Point, Jurong Point, Nex, Plaza Singapura, The Seletar Mall, Tampines 1, Vivo City, ION Orchard, Waterway Point and online