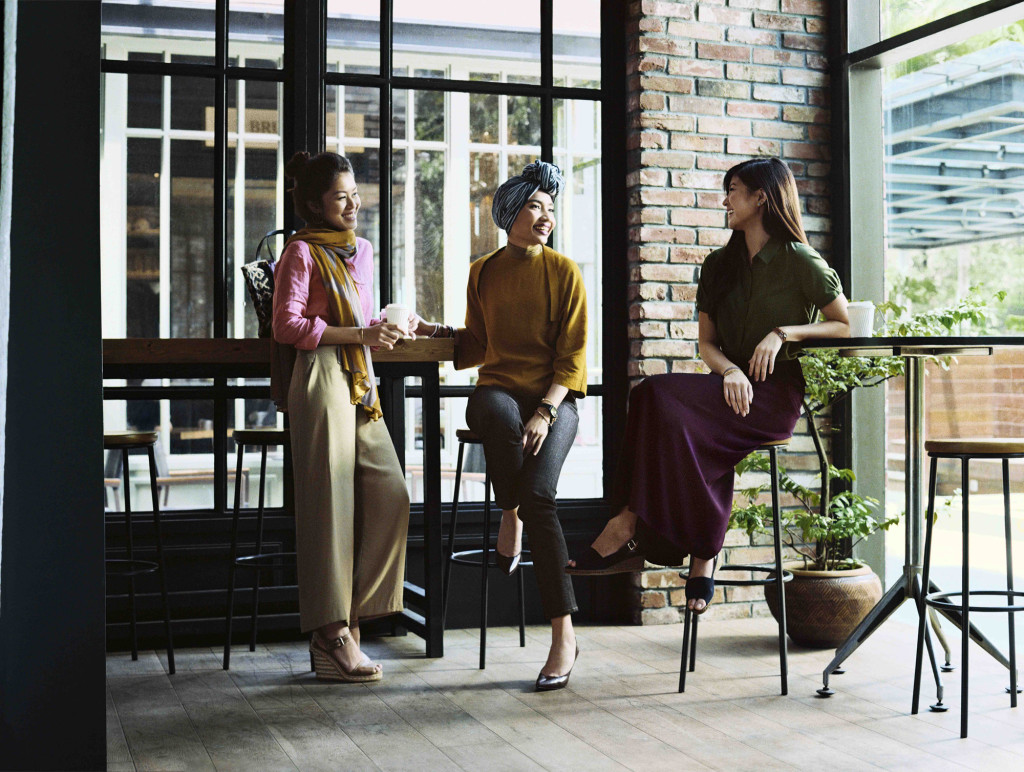 On 3 July 2015, UNIQLO will launch a special modest wear collection, created in collaboration with well-known designer and internet personality, Hana Tajima. The UNIQLO X Hana Tajima Collection will be available at UNIQLO 313@Somerset, Bugis+ (selected items), OneKM (selected items) and the online store (www.uniqlo.com/sg).
In line with UNIQLO's LifeWear concept, the collection is designed to meet the needs of women who value comfortable and relaxed wear. This inaugural collection takes inspiration from an international approach in appreciation of diverse culture and style.
Although UNIQLO X Hana Tajima caters to ladies who embrace modest fashion, this collection has been carefully designed to suit contemporary tastes and is versatile to complement a fashionista's wardrobe easily.
The collection features pants ($49.90), skirts ($49.90), rayon blouses ($49.90) and long dresses ($49.90-$59.90) with a comfortable, relaxed fit: they are office appropriate and are also perfect as casual outfits for any occasions.
Our conservative customers will certainly delight at the variety of stylish hijab headscarves ($24.90-$29.90), as well as inner AIRism hijab headscarves ($4.90) and headbands ($14.90). AIRism is a UNIQLO patented material that is thin, light and absorbs moisture for extraordinary comfort especially in tropical climates.
Mr. Taku MORIKAWA, Chief Executive Officer, UNIQLO Singapore, said "The Hana Tajima collection is an extension of our LifeWear concept in making fashionable, high quality products for all to wear, while enhancing their lifestyle at the same time. We worked with Hana to determine what would be internationally appealing while keeping to the concept of modest wear. We are thrilled with the results of this unique collaboration which produced a desirable collection that does not sacrifice style for utmost comfort!"
Hana Tajima, who oversaw the design of every piece in this collection, revealed "We want to create a collection that not only appeals to modern ladies who prefer to dress modestly, but also an international audience who desire clothes that fit comfortably and look contemporary. My collection is specially designed to allow effortless mix and match for the today's women to express their own style."