Image by the Hokkaido Official Tourism Website (I took photos too, but it was -4°C and I had a couple pints of Sapporo beer,  so they didn't turn out quite as awesome as this one)
Not quite as vibrant or rich in cultural heritage as the mainland, Hokkaido is often overlooked by foreign visitors to Japan in favour of more traditional favourites like Tokyo, Kyoto and Osaka. On the one hand, it's a real shame because Hokkaido is actually famous among the Japanese for its unspoiled nature, delectable food and powder snow, but on the other hand, fewer tourists mean less crowds. If you're planning a trip to Japan this winter, here are three reasons you should visit Hokkaido. 
1. Powder Snow and The Great Outdoors
If you enjoy nature and the great outdoors, you will love Hokkaido. The island is home to a number of stunningly beautiful national parks, lakes, hot springs and flower fields that draw many a camper and hiker during the summer months. In my opinion however, the real magic begins in winter, when heavy snowfall transforms the island into a winter wonderland and snowboarder's paradise – the ski slopes are almost always guaranteed to have powder snow, and while you're up there, the views of Hokkaido's natural landscape are simply breath-taking.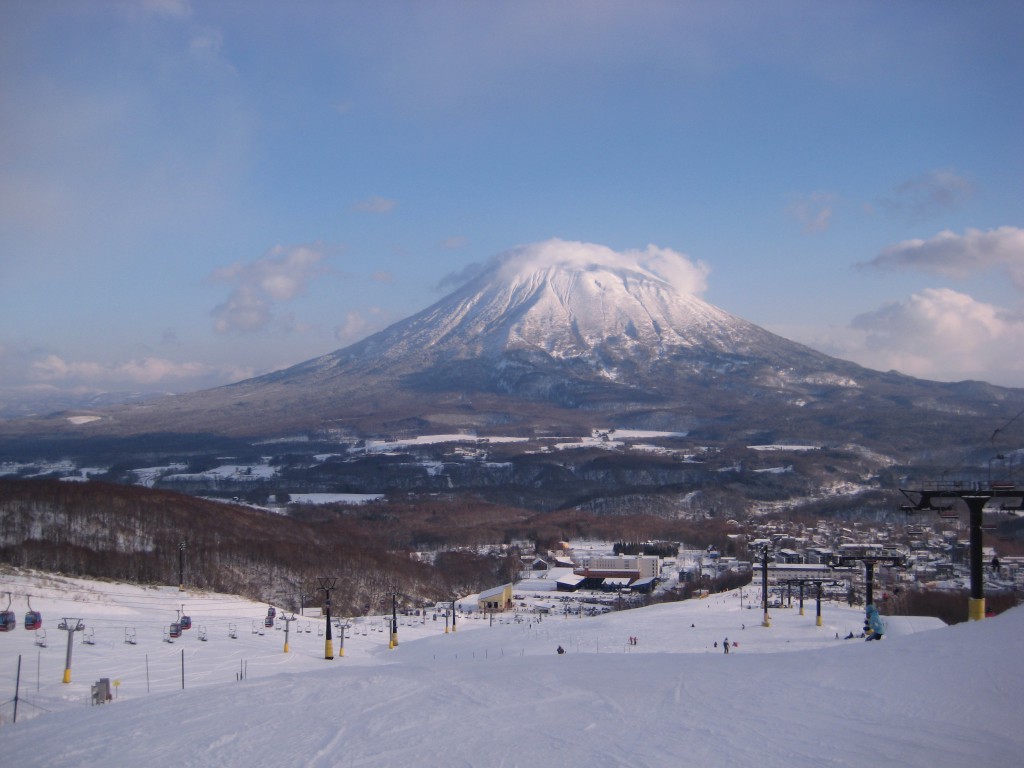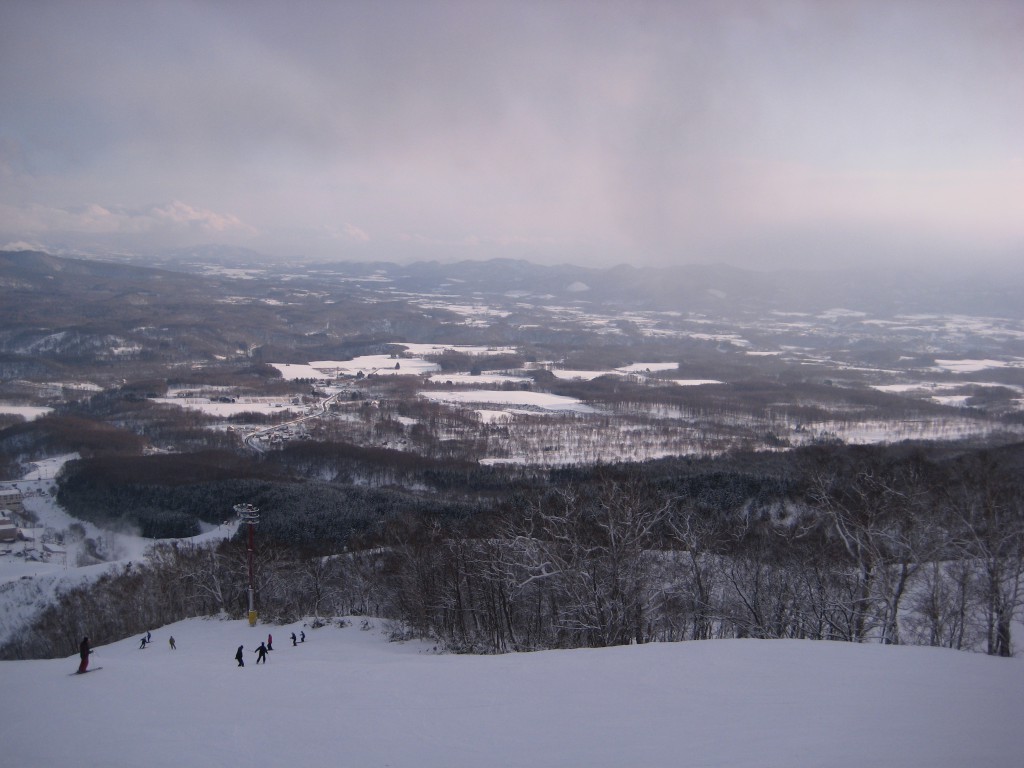 2. Food, Glorious Food
The Japanese consider Hokkaido a major foodie destination, and for good reason. The island has some of the best seafood in all of Japan, with different areas within the prefecture being particularly famous for different products such as Akkeshi's kaki (oysters), Saroma's hotate (scallops) and Shakotan's uni (sea urchins). Seafood lovers could easily plan an entire trip around hitting these hot spots.
Thanks to its sprawling countryside and favourable soil conditions, Hokkaido has a massive agricultural industry. Its fruit, vegetables, dairy and meat are exceptionally high quality and enjoy a strong brand value in Japan. in fact, many of the local souvenirs are edible goods made from these products.
Finally, Hokkaido is also known for its food because of local specialties such as miso ramen, Genghis Khan (a grilled mutton dish) and Ishikari Nabe (a salmon and vegetable stew) – hearty meals influenced by the island's harsh winters and rich agriculture.
Read more on what to eat in Hokkaido.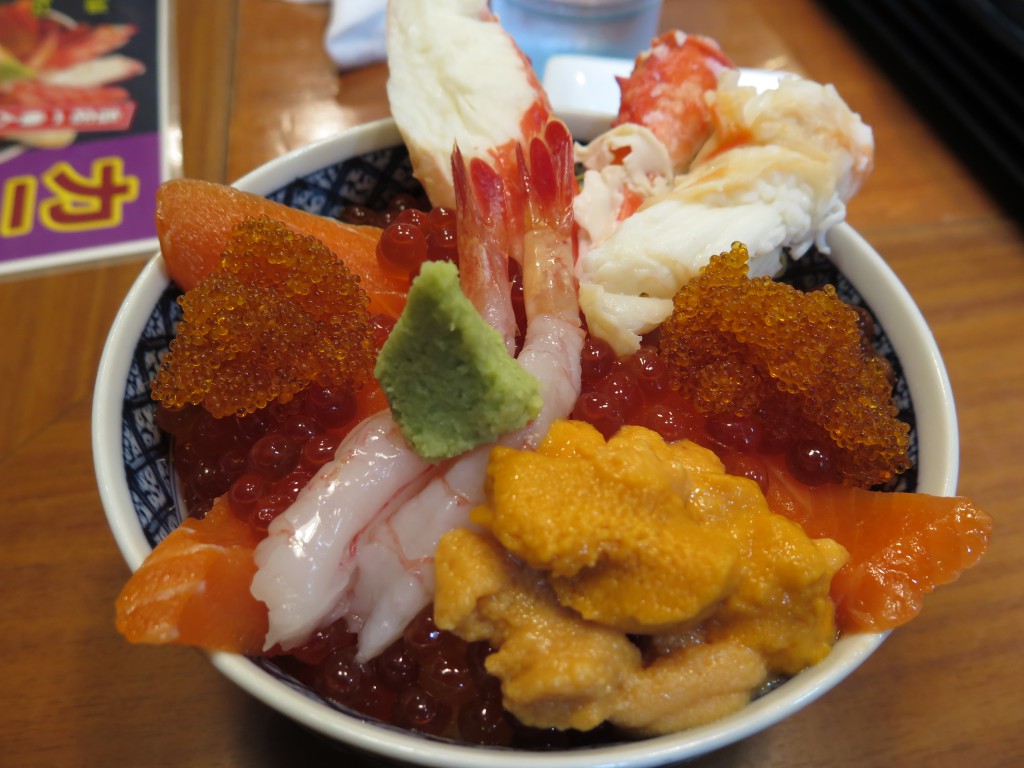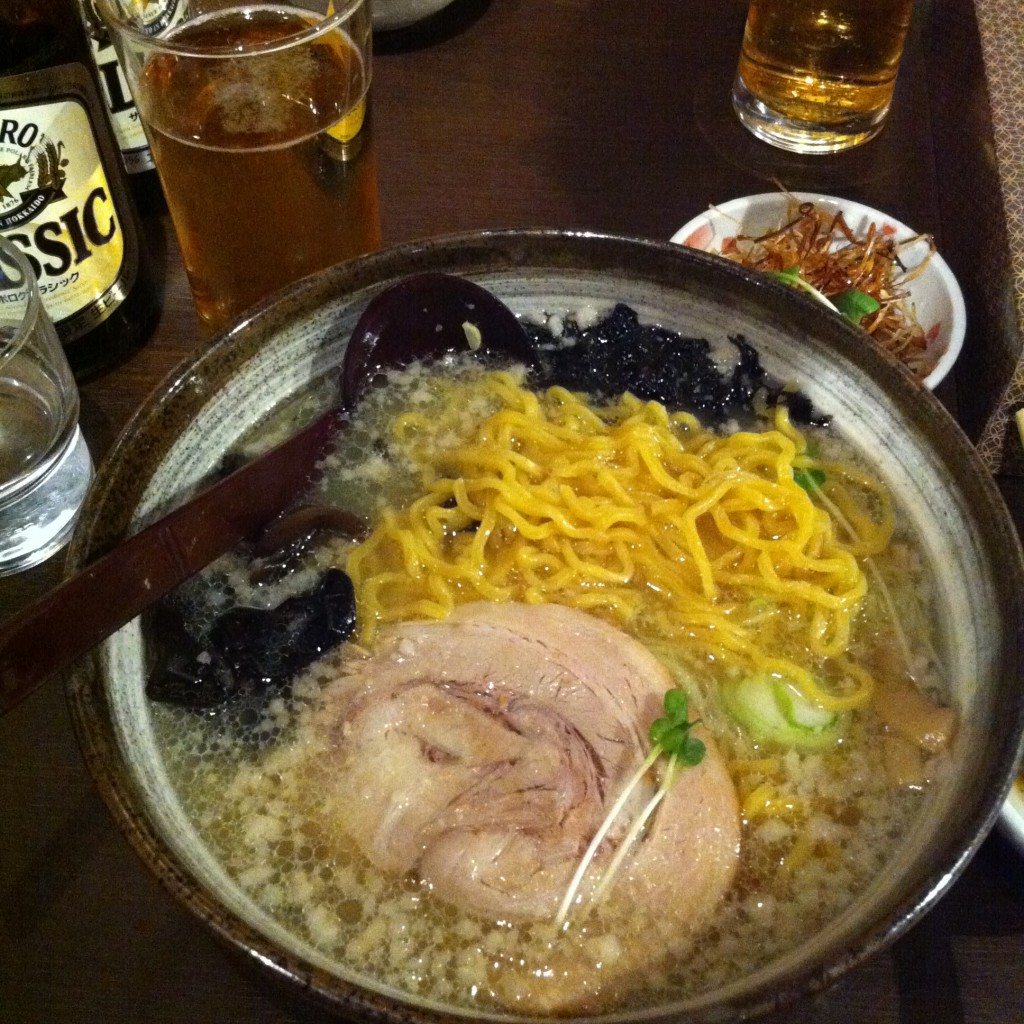 3. Ice Cold Sapporo Beer
If you know anything at all about Japanese beers, you'll definitely have heard of Sapporo beer, one of the first and most popular beer brands in Japan which, if you haven't already guessed, was made in Hokkaido. Fresh draught Sapporo beer is available in many eating establishments on the island and go perfectly with seafood and a hot bowl of ramen after a long day on the slopes.
If you are interested in the history of beer in Hokkaido, you can learn more at the Sapporo Beer Museum and enjoy a beer tasting afterwards. I love history as much as the next guy and my beer a little bit more however, so I opted to sample Sapporo beer everywhere across the island instead.