Vivid Sydney, the world's largest festival of light, music and ideas, is set to impress again when it returns to Sydney for 23 nights from Friday 26 May to Saturday 17 June 2017.
Vivid Sydney annually transforms the Harbour City into an outdoor art exhibition with its colourful creative canvas. The event features large scale light installations and projections (Vivid Light); music performances and collaborations (Vivid Music including Vivid LIVE at the Sydney Opera House); and creative ideas, discussion and debate (Vivid Ideas), all celebrating Sydney as the creative hub of the Asia-Pacific.
We have 9 good reasons (do we really need 9 of them?) on why you will love the light festival.
#1. Explore Vivid Sydney, the world's largest festival of light, music and ideas
During the day, you can choose to wine and dine at GrazeMCA restaurant, situated at the ground floor of the Musuem of Contemporary Art Australia (MCA). You get to enjoy the stunning view across Circular Quay while feasting on the exciting new menu featuring a range of casual dining options using the best fresh and seasonal Australian produce.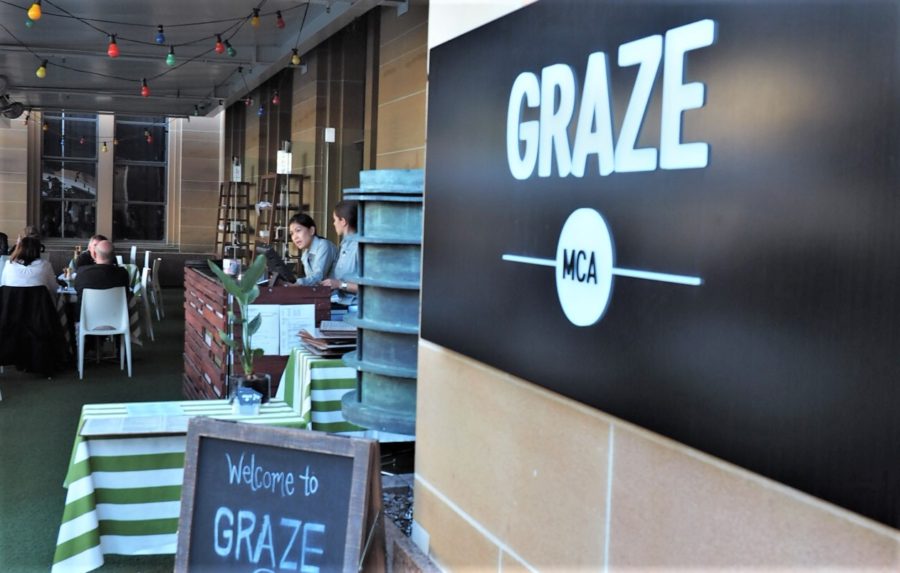 When night falls, enjoy 'Light Walk' segment of the annual light festival around Circular Quay. You will see an array of amazingly colourful installations on display.
#2. Feeling artsy? Make a trip down by taxi to the Art Gallery of New South Wales
There are various exhibitions going on. Until 12 June, you can explore iconic and arresting works of paintings, ceramics and tapestries. Like the exhibition by John Olsen, it traces the development of his spectacular and idiosyncratic vision, highlighting his lifelong interest in the natural world and his continued pursuit to capture the Australian identity.
or have lunch at CHISWICK at the Gallery
CHISWICK at the Gallery is located right in the Art Gallery at the eastern end of the Grand Court. Their menu is continuously evolving with the seasons, and the emphasis is on where the food comes from and how it is grown.
By night, head to Barangaroo, Sydney
At Sydney's newest harbourside precinct, you can spend the afternoon chilling out in the chic cafes. When night falls, you can enjoy a magnificent view of the evening dusk and take a walk to see some of the installations in the area.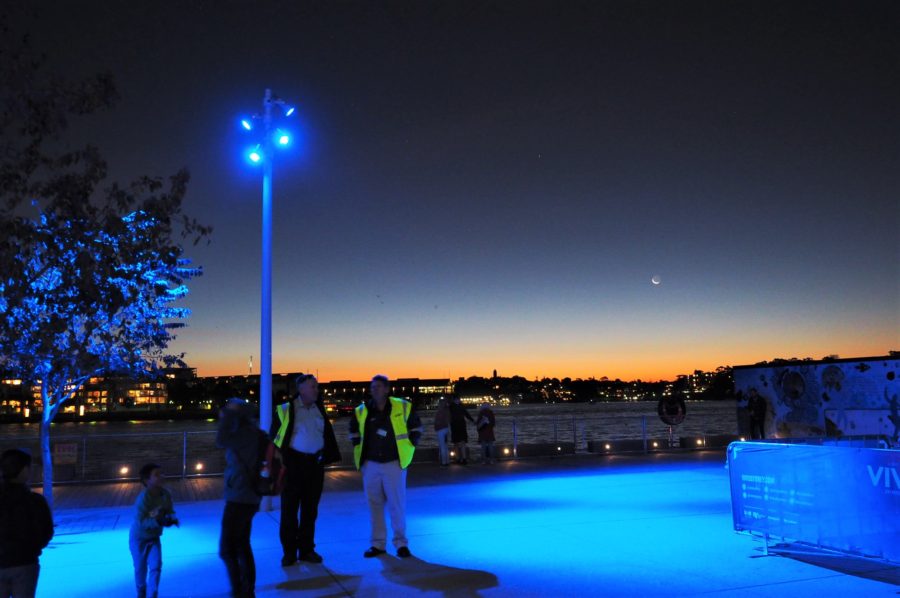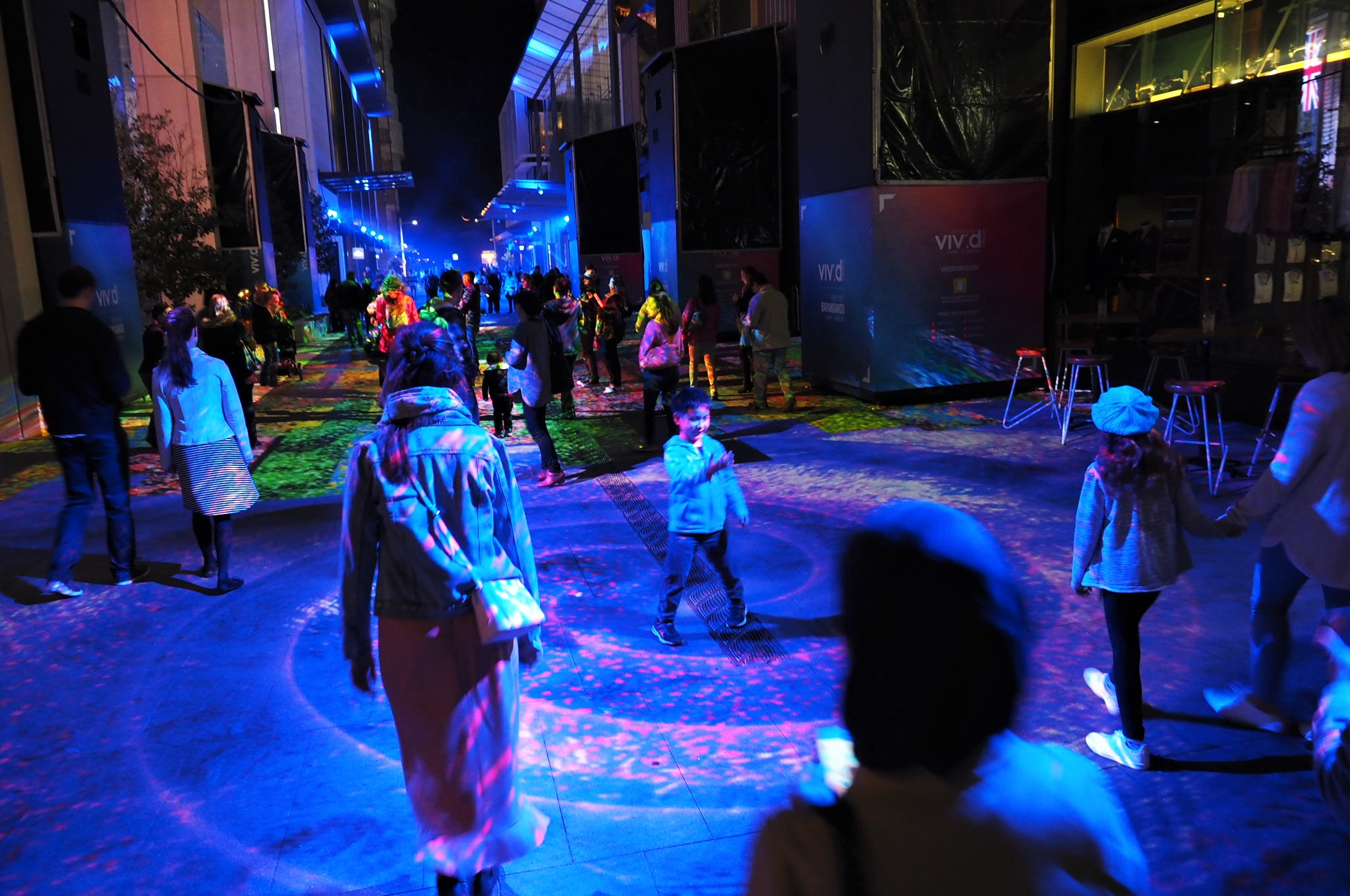 If the night is still young, do head on down to Martin's Place and feast your eyes on more light installations. These light installations are definitely very interesing.
#3. Go on a coastal road trip
We travelled to Merimbula an hour away from Sydney. Merimbula is known for its picturesque beaches and is yet to become a 'touristy' destination. Take loads of instagram-worthy selfies at Merimbula Lake and along the Boardwalk where you can spot mangrove beds and famous Sydney Rock Oyster farms.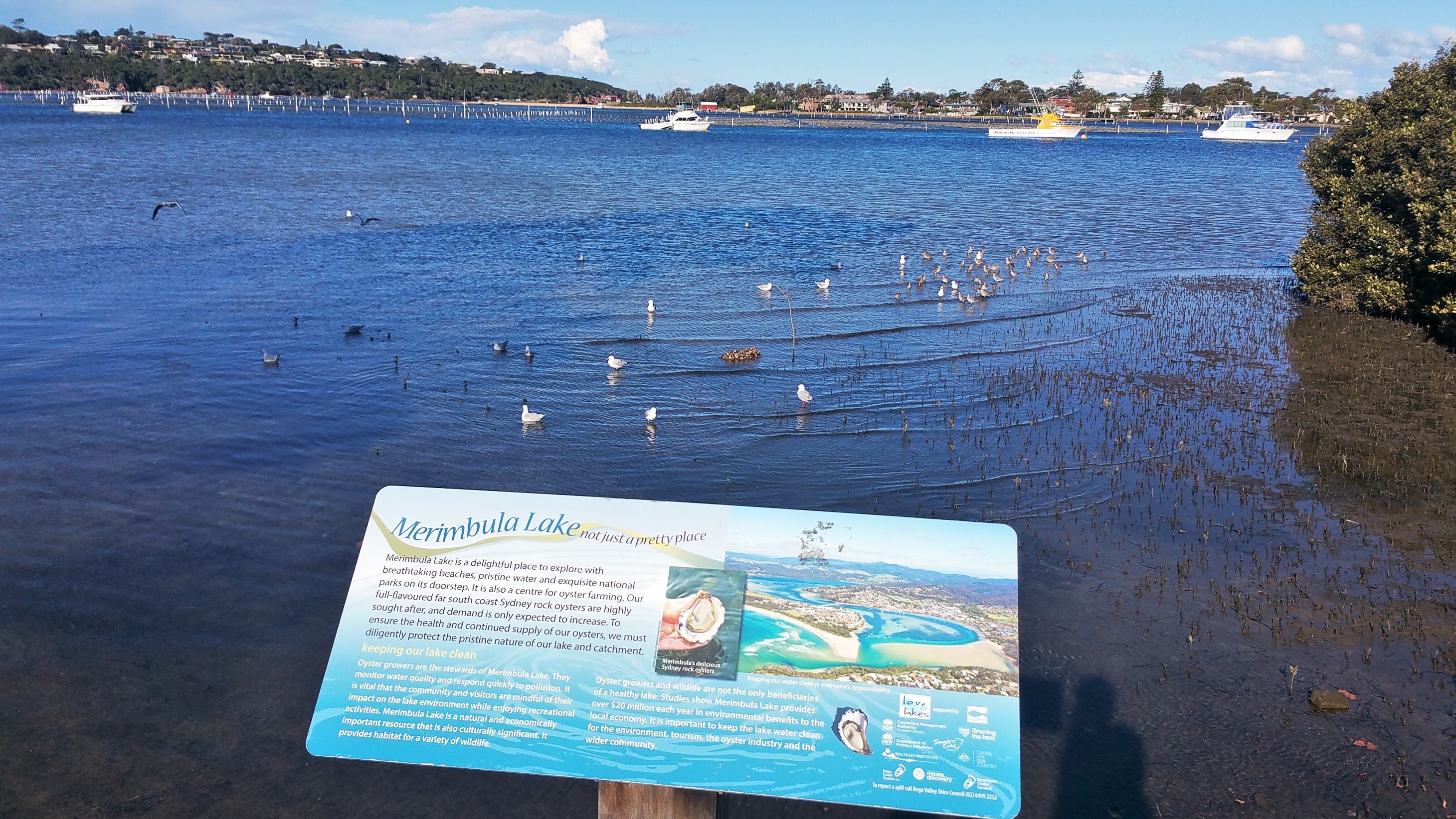 We explored Dulcie's Cottage for dinner. Set in a 1925 weatherboard cottage on Merimbula Main Street, the bar offers a menu of local oysters and American-style burgers, prepared in a restored 1950's caravan with the al fresco dining.
If you're not a fan of the cold, but yet want to experience eating outdoor, you can choose to wine down with a cheese platter while you get your warmth from the campfire. It will be the most memorable night reminiscing your youth camping days singing around a campfire!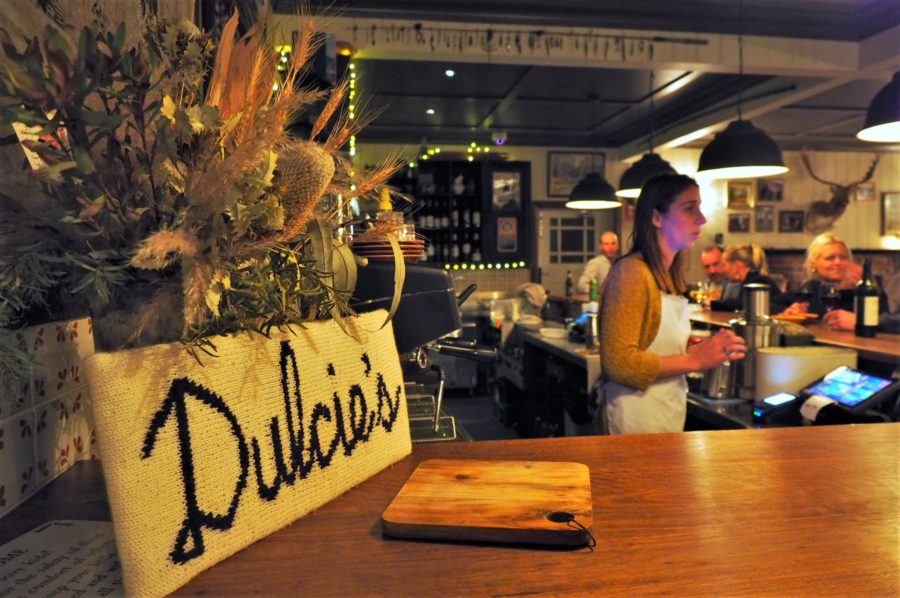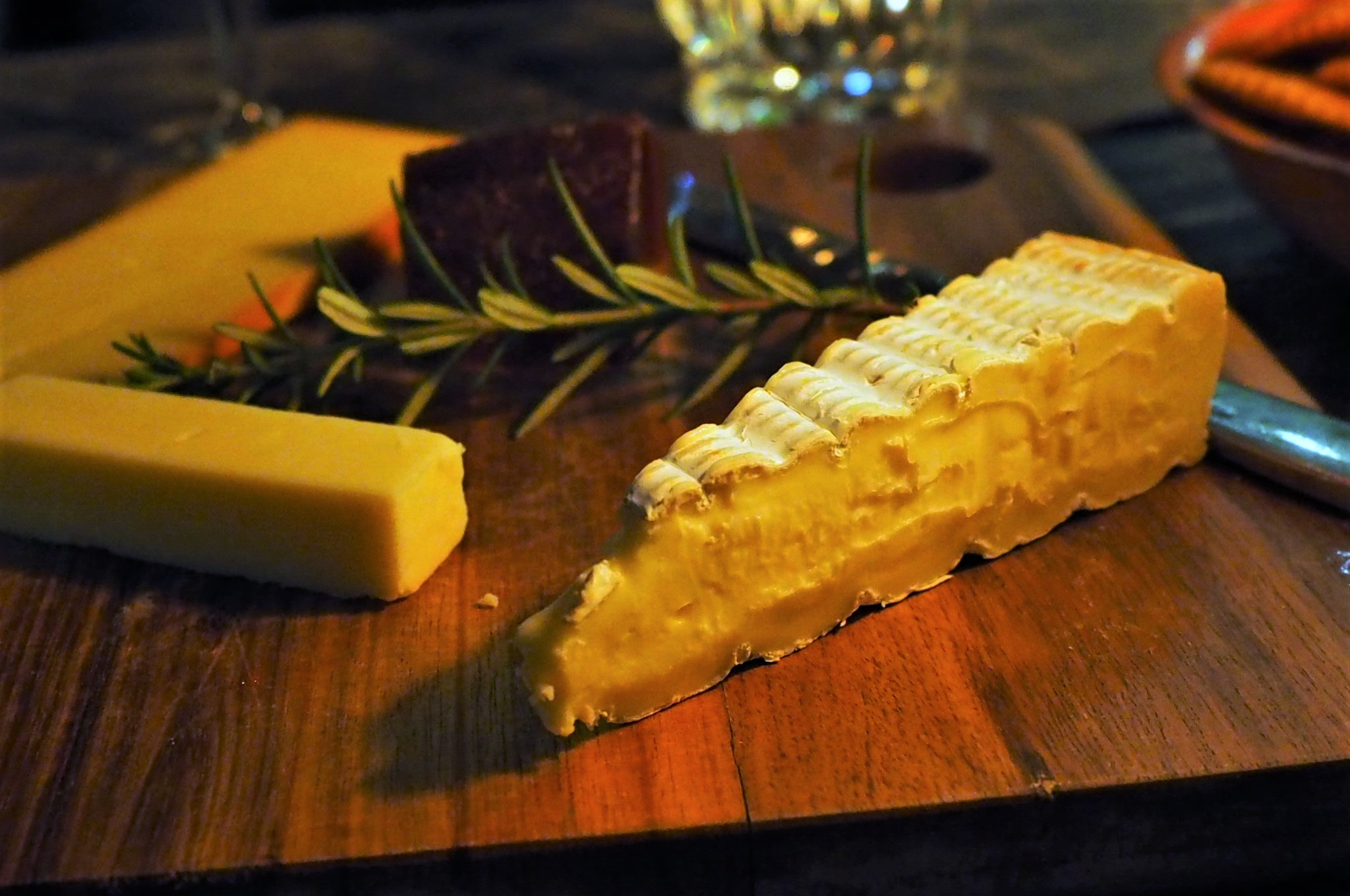 #4 Take part in a Captain Sponge Magical Oyster Tour in Pambula
You have to meet Captain Sponge on board his oversized osyter punt. Cruise the beautiful and peaceful Pambula River and learn everything about the ecology of the estuary, the blood, tears and sweat that are placed into farming and harvesting the oysters. Then, you can shuck your own oyster after a personal guide from the captain himself.
#5. Make your way down to Batesman Bay, a charming seaside town
Take another 2 hours drive via Tathra and the coast road will bring you to Batesman Bay, the entrance of the enchanting Clyde River, where beautiful beaches, wildlife and fresh seafood awaits you. Stop by The Wharf Locavore in Tathra for coffee, a place to sit back and relax while taking in the scenic view of this historic steamer wharf.
If you would prefer some ice-cream in the cold weather instead, you can head down to Bermagui Gelati Clinic for some home-made and dairy-free gelato.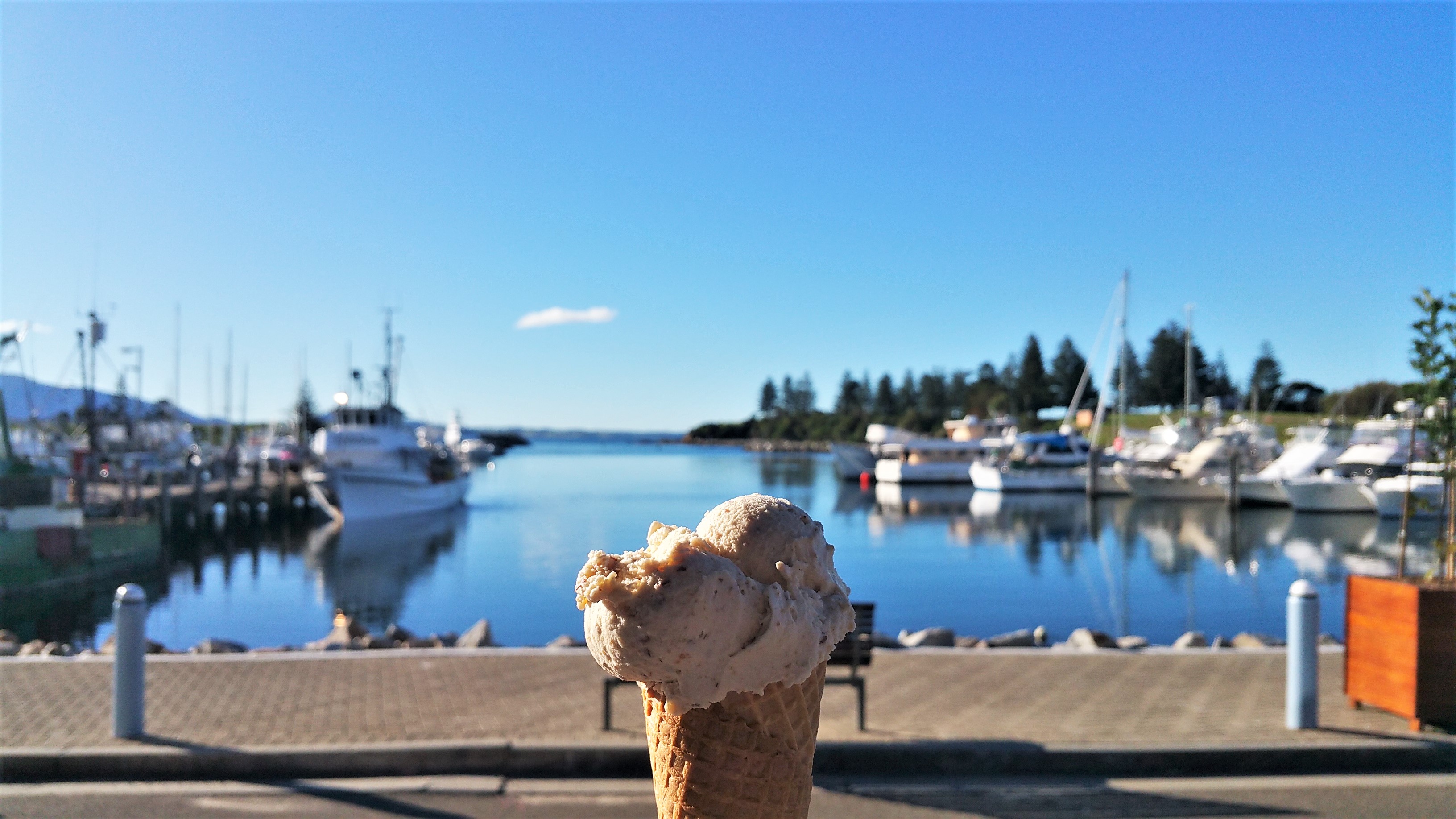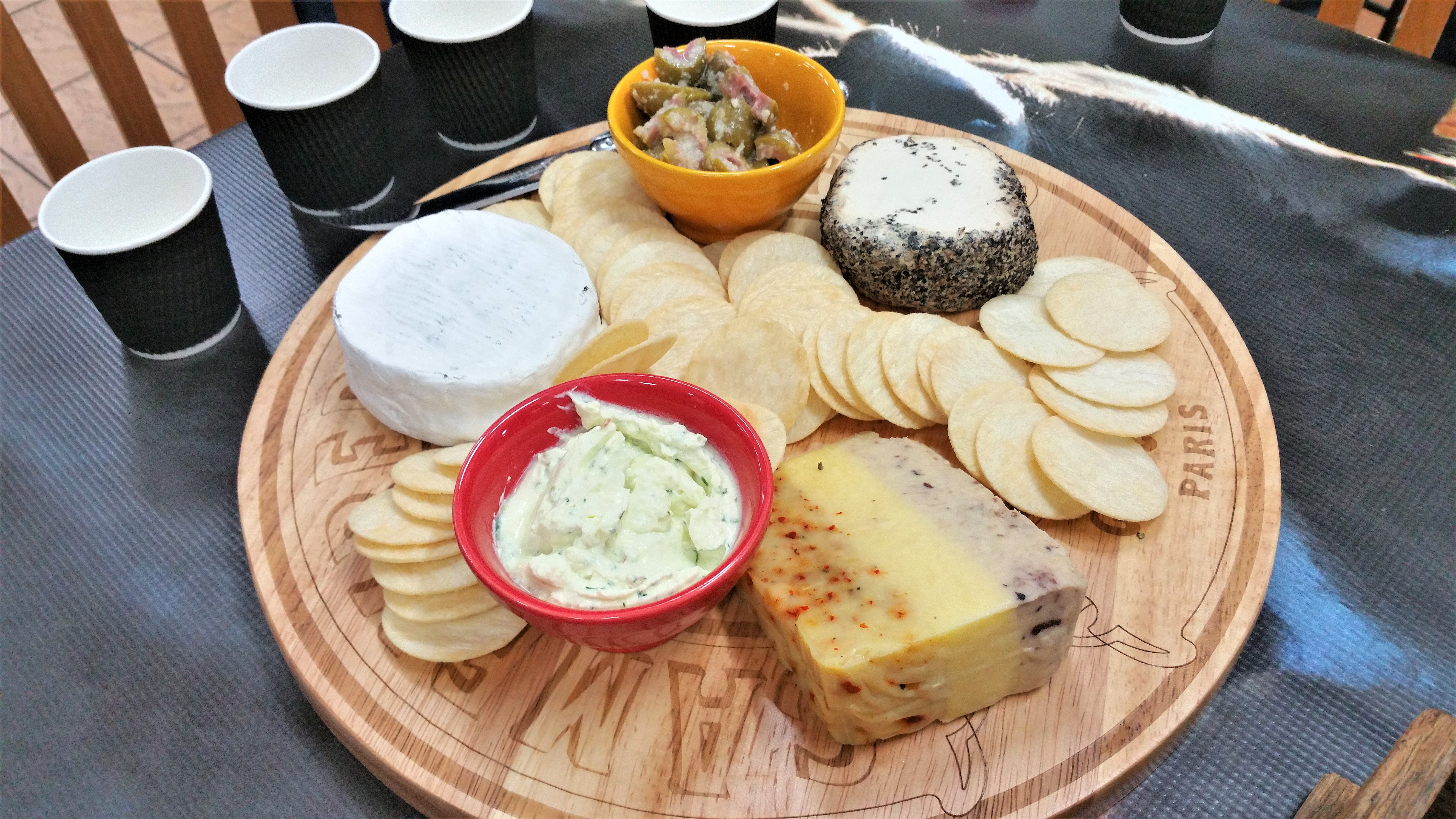 Make a final stop at Tilba Real Dairy to sample some of their handmade cheese and grab some back home! We checked into the Bay Breeze Boutique for one more night. If you're travelling with your potential other-half, why not book the luxurious penthouse unit for a night to give her the surprise of a lifetime?
#6. Take a tour at Cupitt's Winery at Ulladulla, a 45 minutes drive from Batesman Bay
Setting into the pasture on the outskirts of Milton and overlooking a plot of vines, the Cupitt family's emporium encompasses a microbrewery, winery, cheese-making room and a century-old cottage , a cafe and restaurant. You may wish to check in for a night at the cottage where you can enjoy the hand-crafted beers and wine, and home-made cheese!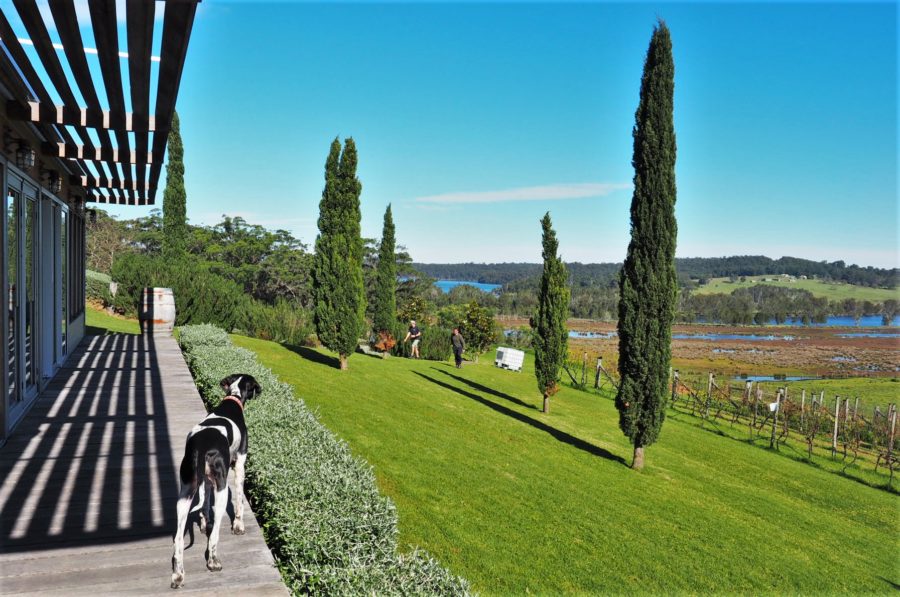 #7. Venture out to Huskisson for Eco Dolphin Cruise
There are so many different cruises available on the scenic Jervis Bay. You can discover wildlife including whales, penguins, seals and sharks. Check them out.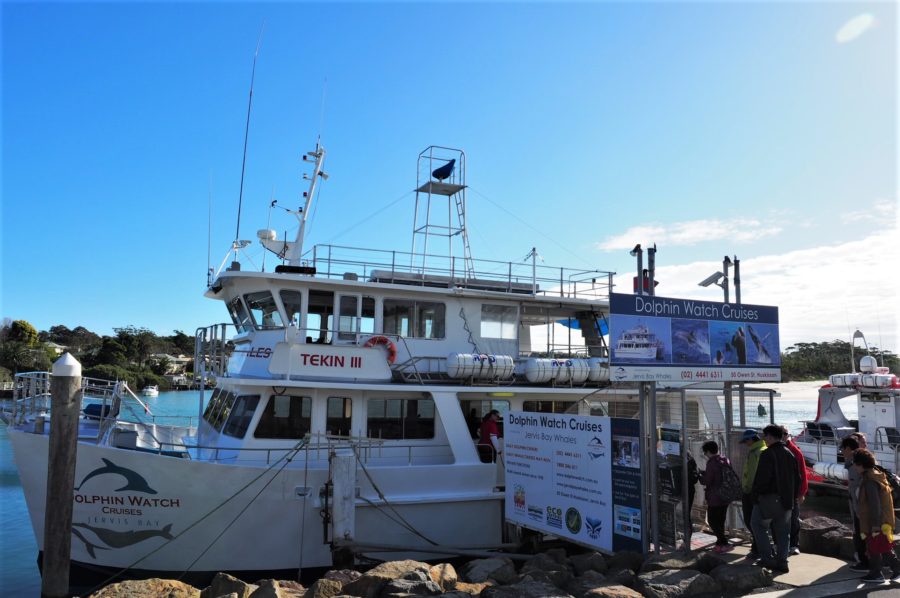 After the excitement or if you're able to spot any dolphins, you can walk over to 5 Little Pigs located in the hustle and bustle of the main strip of Owen Street. The retro/industrial style cafe aims to be the happiest little cafe on the planet! Apart from the delicious menu, they also feature cool retro artworks for diners to feast their eyes upon.
#8. Go glamping at Paperbark Camp
A peaceful bush retreat in beautiful Jervis Bay, check yourself into this luxurious Paperbark Camp. It's truly a whole new experience for any grownup. A new term combining glamour and camping, glamping enriches your life and travel in a different style and creates powerful memories for you to share with your loved ones.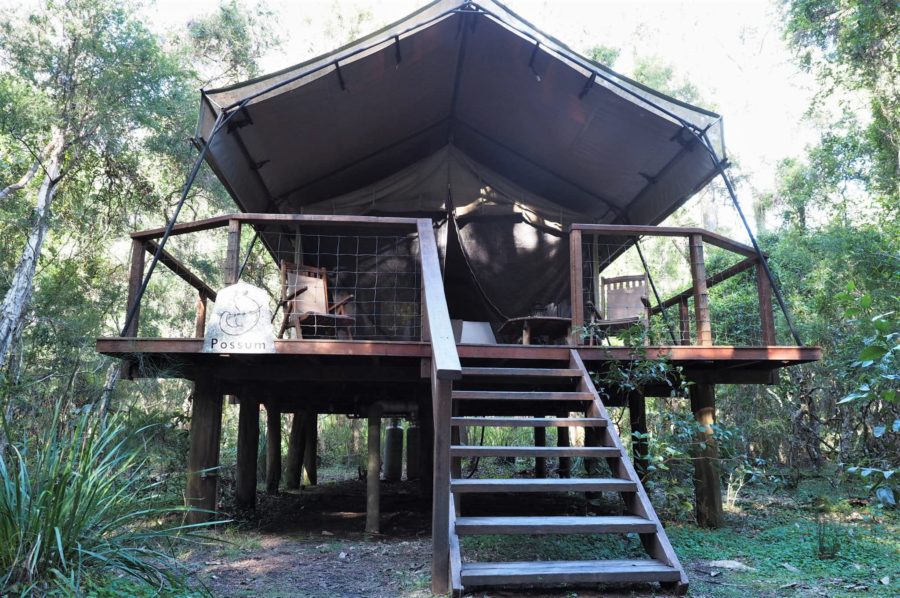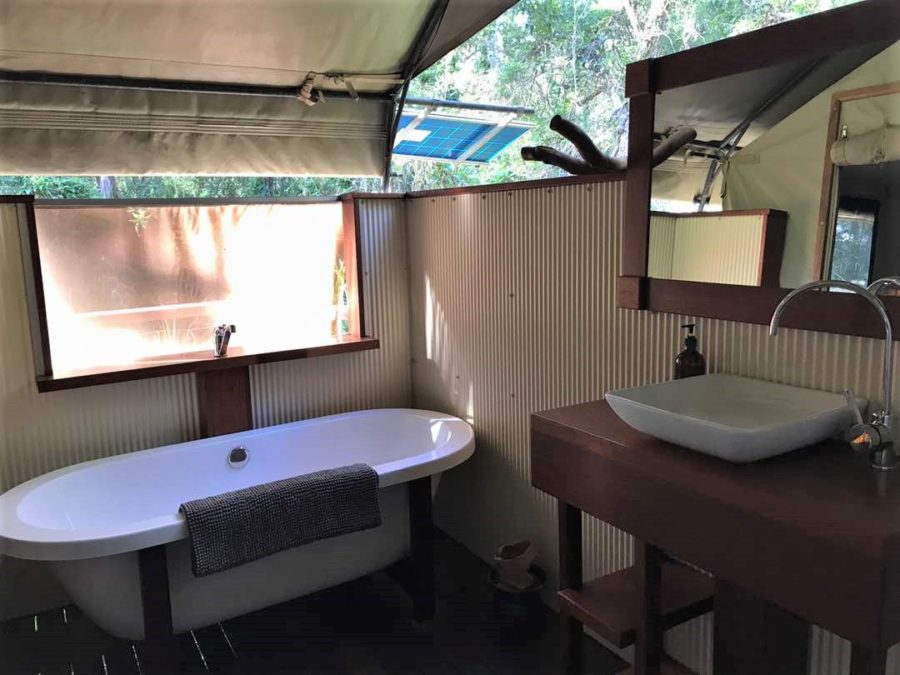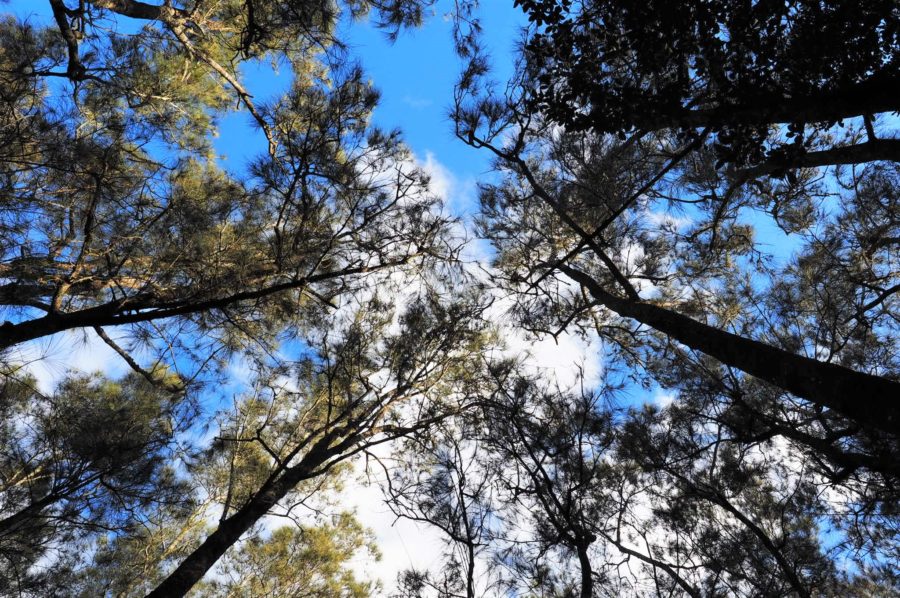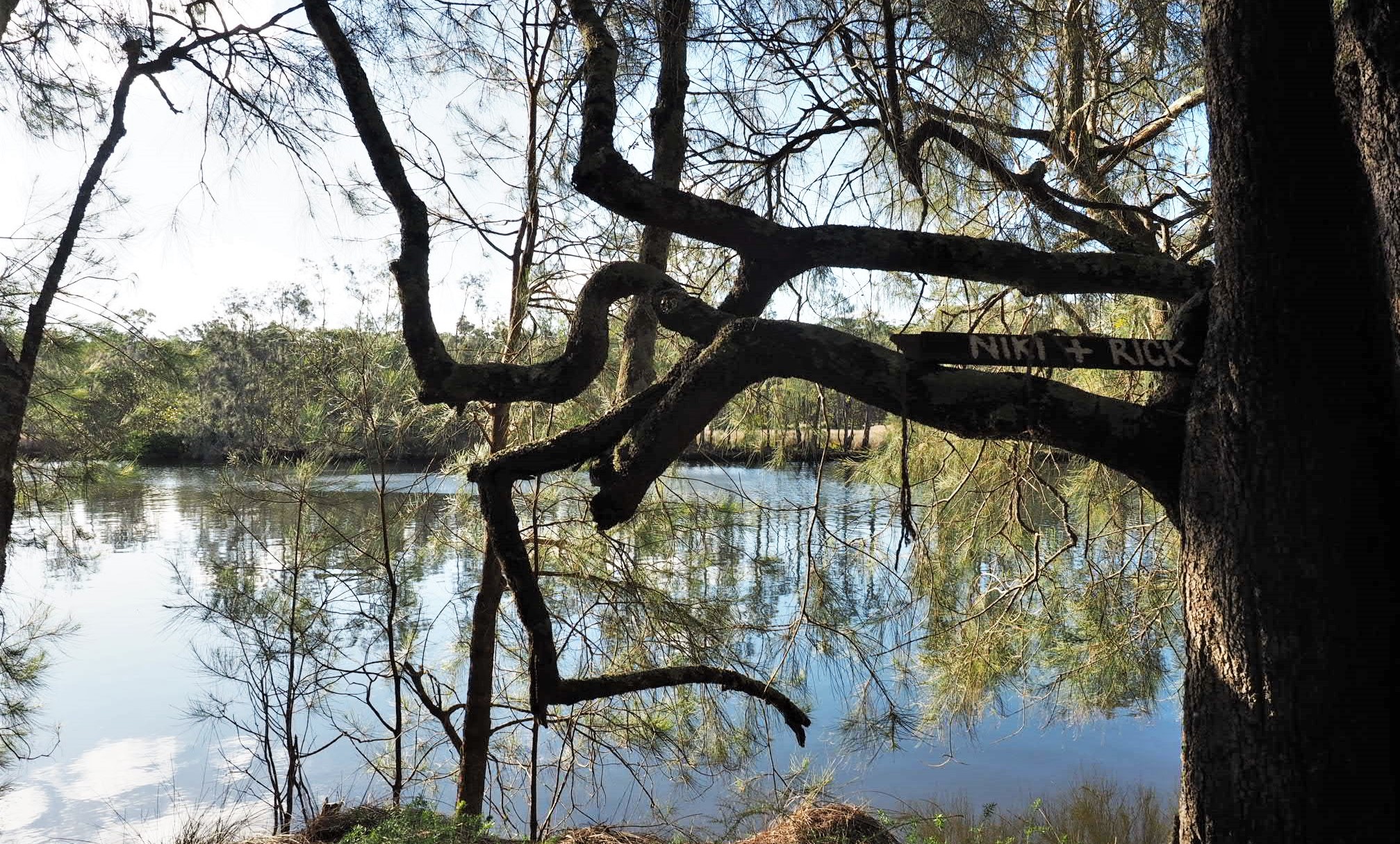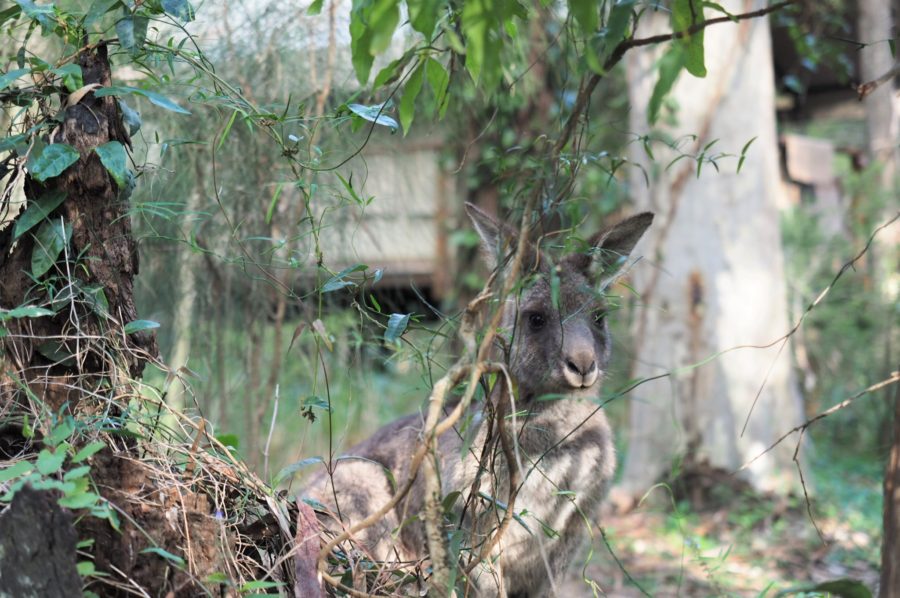 Tips on having an undisturbed sleep in the tent:
Ear plugs are provided for light sleepers who may not wish to be disturbed by the sounds of the wildlife running through the surroundings or even, jumping onto your tent!
Remember to fully zip down the front of the tent, and use the carribeana provided to latch the zips together as there are rumours of the wildlife breaking in to steal food and things!
Last but not least, it is advised not to keep food in the tent or your luggage. Especially nuts! You can arrange to keep your food items with the reception or in the fridge provided in the main hall.
Dinner is served at The Gunyah Restaurant, which also serves as the reception and communal lounge to go to for free Wi-Fi and free flow of coffee and tea during the day/night. This is also where you can do all the charging of your gadgets as there are no electricity in the tents.
Breakfast is also served in the restaurant. They have a selection of bread, muesli and fruits to go for those who prefer a light breakfast. Otherwise, you can also order from their breakfast menu.
#9 Go on a walking trail adventure @ White Sands Walk
The walk begins at the Greenfield Beach picnic area in Vincentia, a short drive south of Huskisson, it ends at Hyams Beach with an eponymous stretch of fine white sand.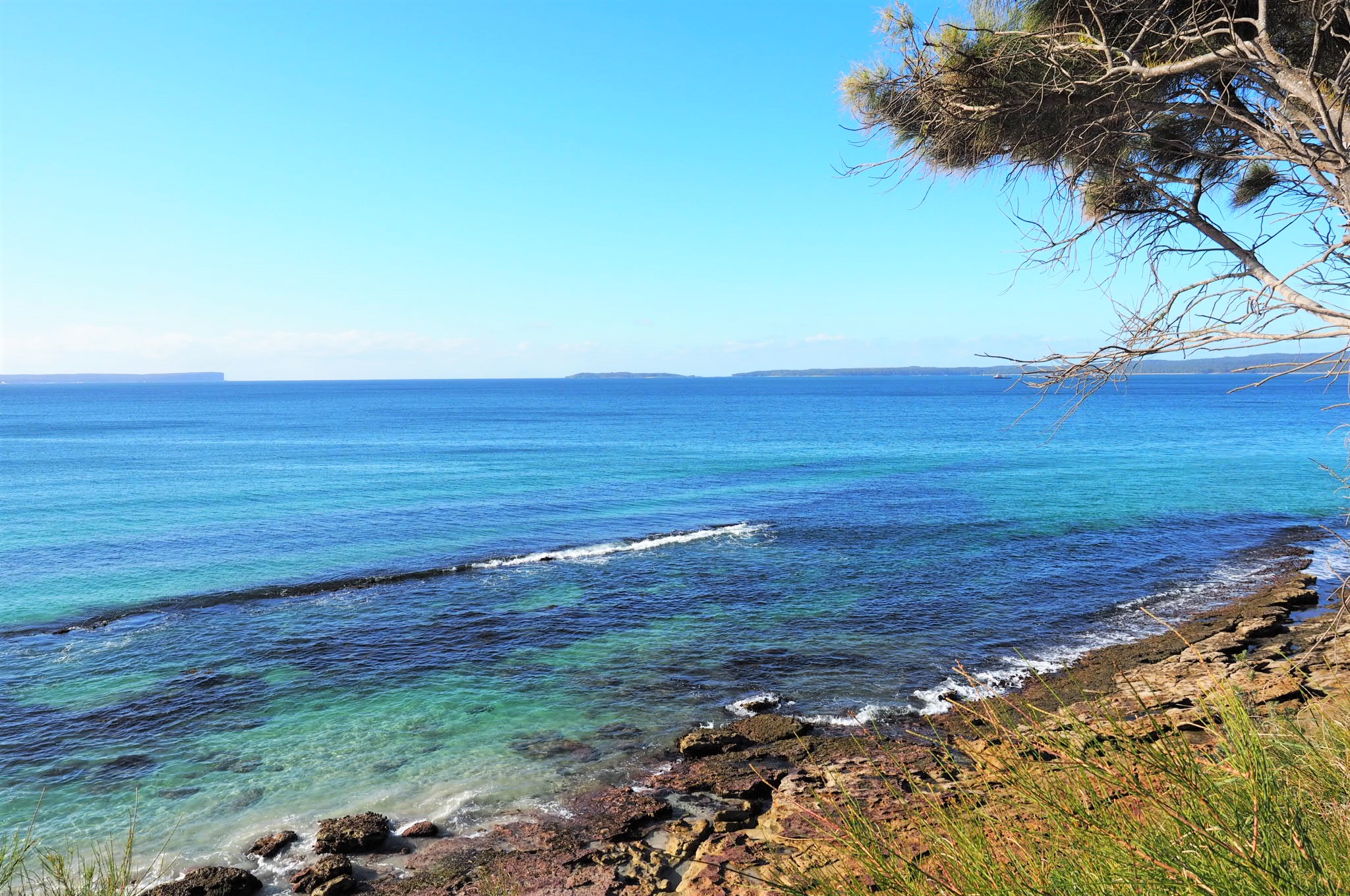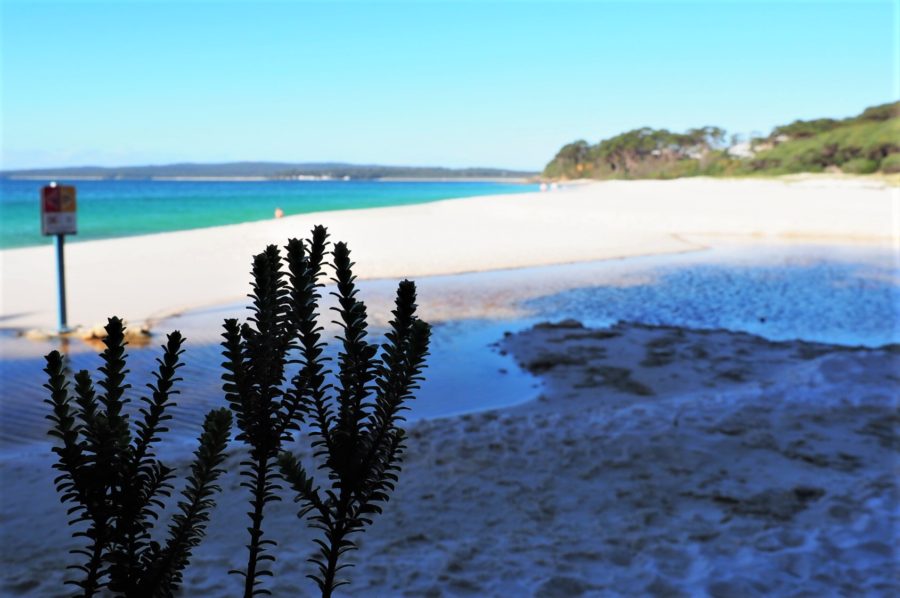 Verdict
Vivid Sydney is truly an event to experience for once a lifetime.  It is where art, technology and commerce intersect. Thanks to Destination NSW, we are able to experience many other destinations within Sydney, understanding the history and culture.
To find out more about the light festival, do visit Vivid Sydney website or their Facebook for more updates. The annual event will end by 17 June 2017.
[Article and photography are contributed by freelance travel writer, Li Si'en)