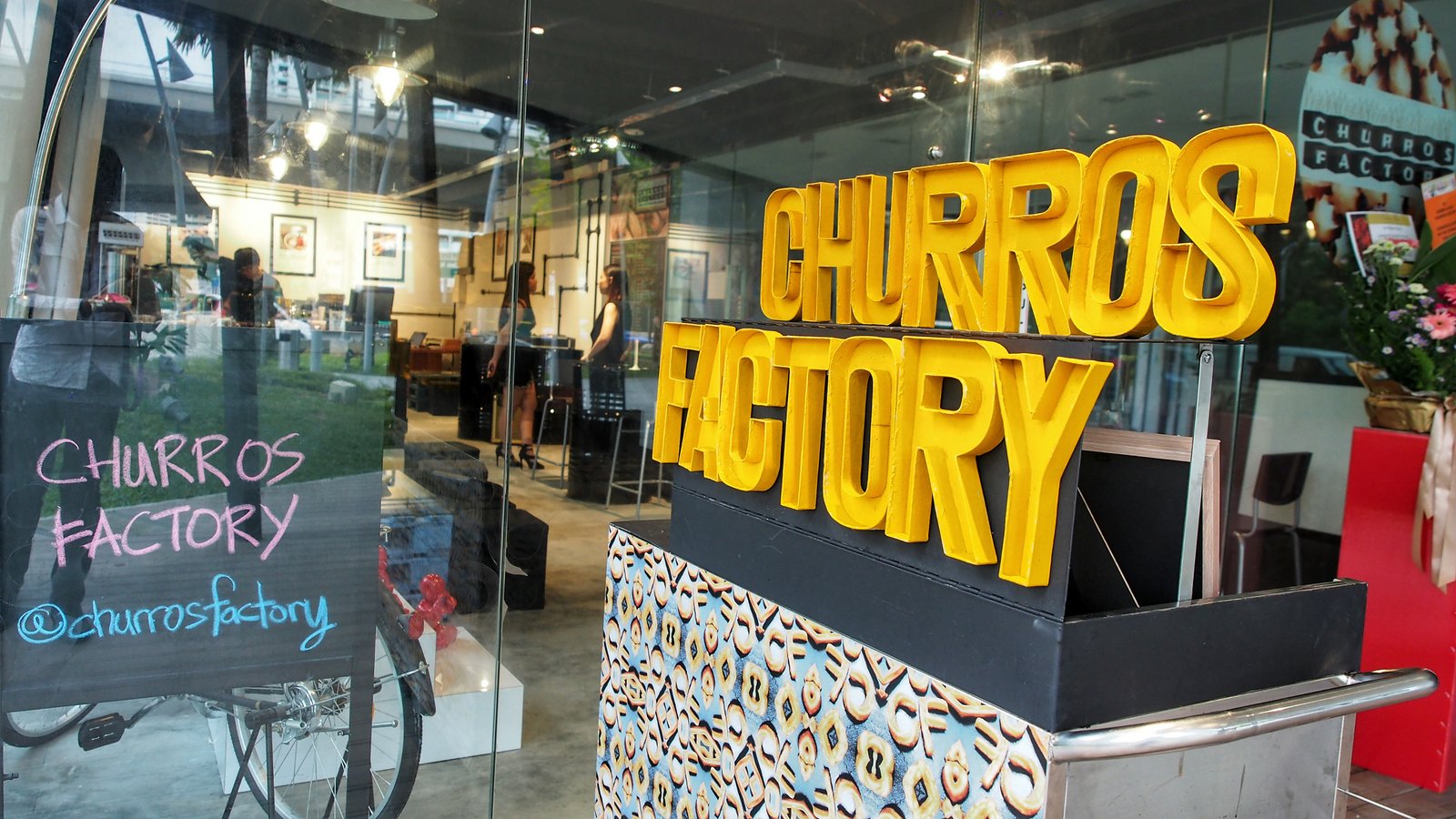 A churro is like a fried-dough pastry or known as choux-based snack. Churros are really popular in Spain, France Portugal and Southwestern United States. However, no one really knows about its country of origin! Our team is proud to present another local food brand called Churros Factory.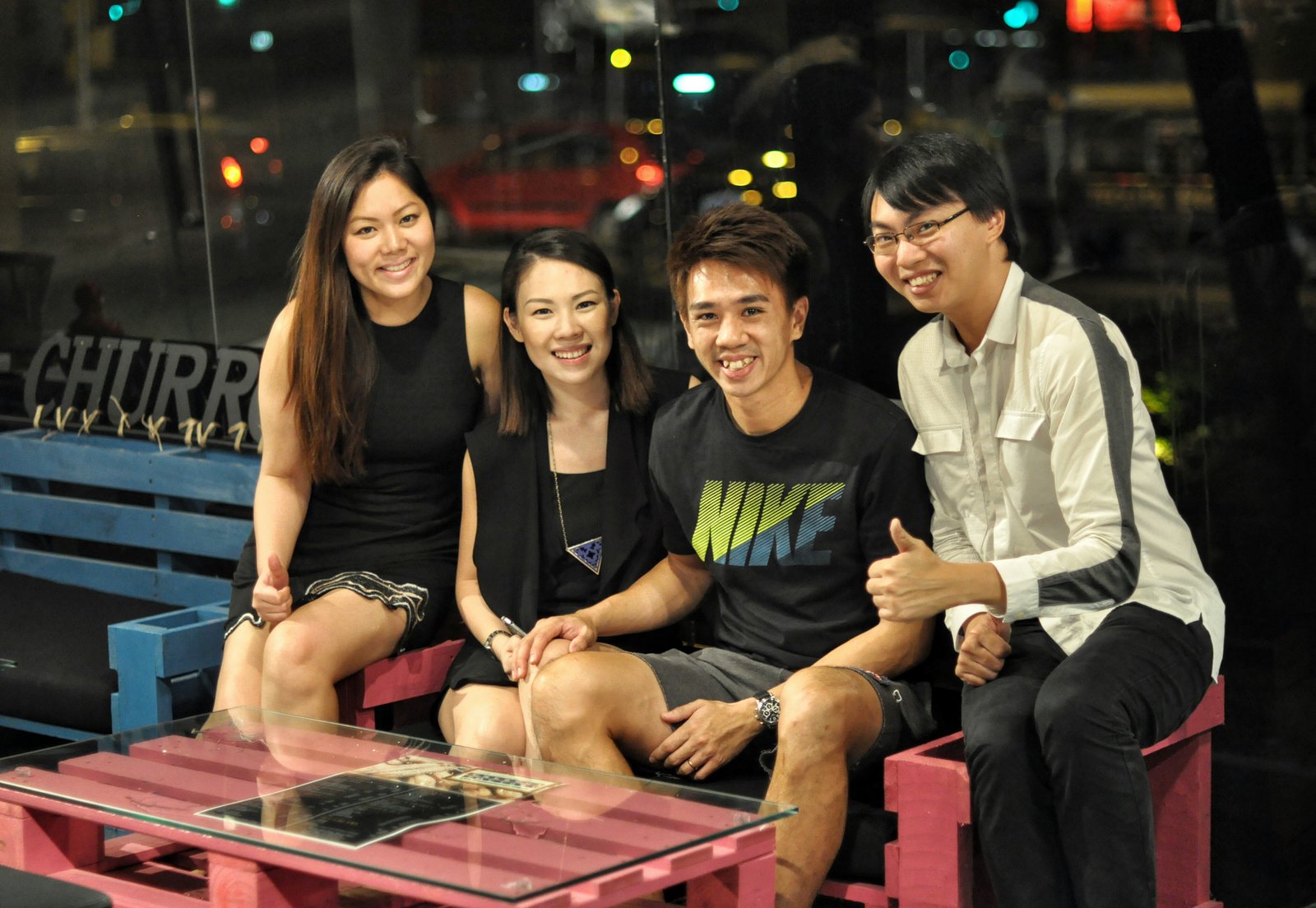 Locally owned by a young couple, Suyi and Jeremy, they have moved from Mediterranean cafe business towards supplying into various cafes and parties. Till date, they have 5 good outlets across the island!
What's good about Churros Factory?
Interesting Flavours! 
We are wonderfully surprised with their range of flavored churros! Interestingly, we chance upon 'Churros Bouquet' within their pre-order menu.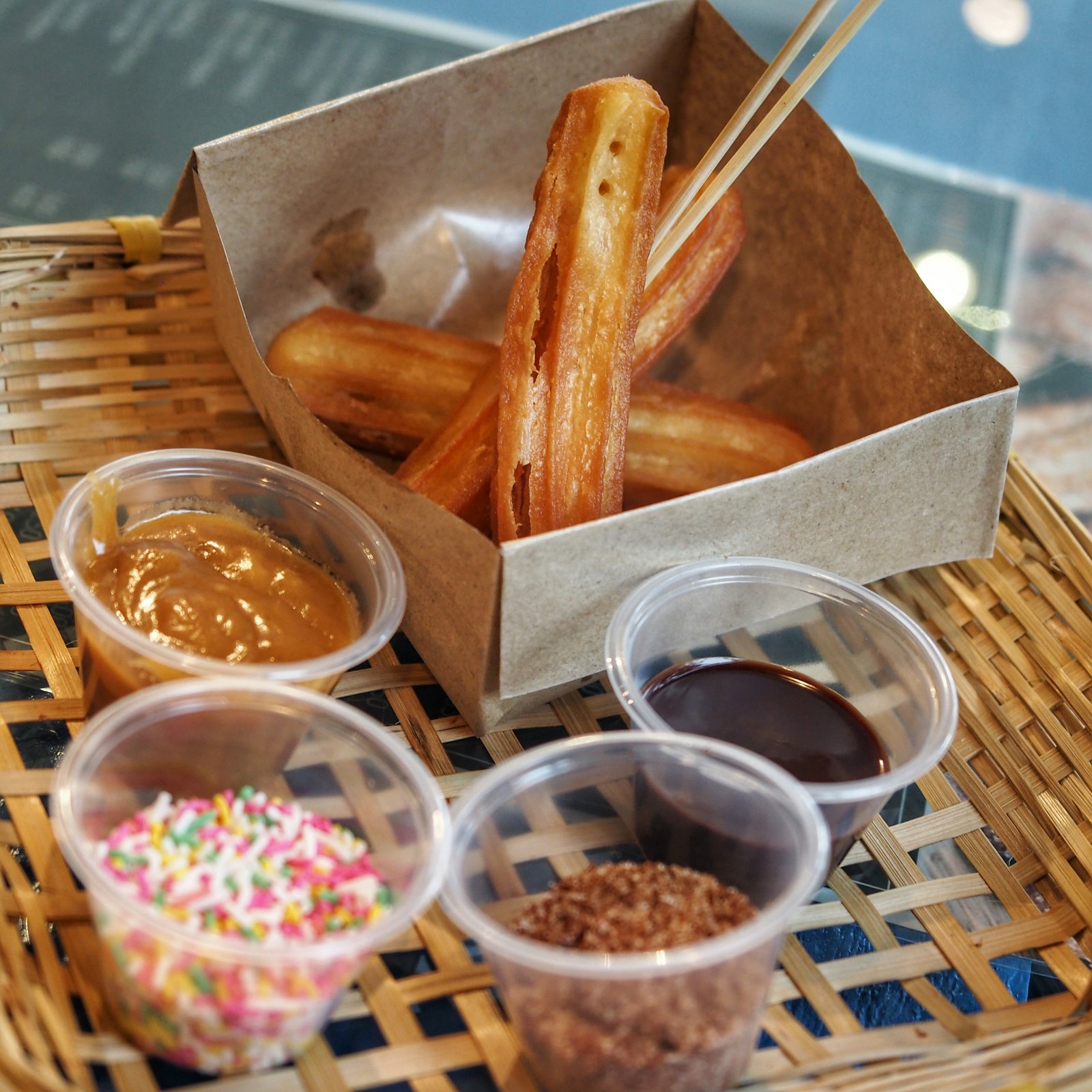 Set Meals! 
Churros Factory has this fantastic idea for the customers to 'Build Your Setmeal'! They have a good range of coffee and quenchers to complement with the Churros as snack time! Oh! You can choose 2 good dips including a rainbow one!
Happy Dips! 
Churros Factory is technically great with their innovative food ideas. Besides learning everything from scratch online, they have generated a series of happy dips! Some great flavored dips are like Gula Melaka, Caramel and Butter Scotch!
Without any further delay, let's dip into the happy churro-eating adventure with Churros Factory!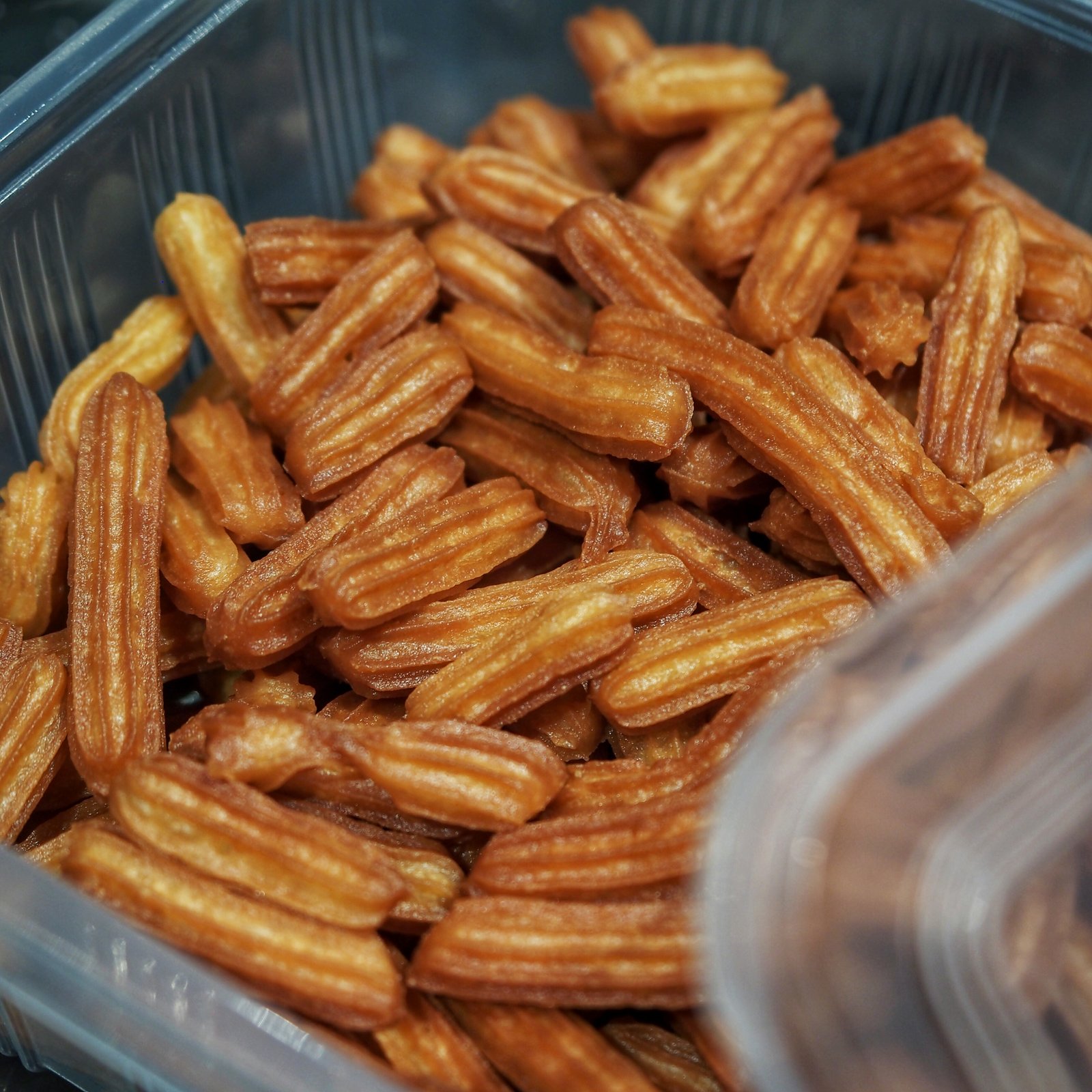 Original Churros with Peanut Butter dip
This dip somehow tastes like Kaya! We really like the Original Churros! It delivers well as soft inside yet crispy outside kind of deal. The fragrance is unique in its own way too.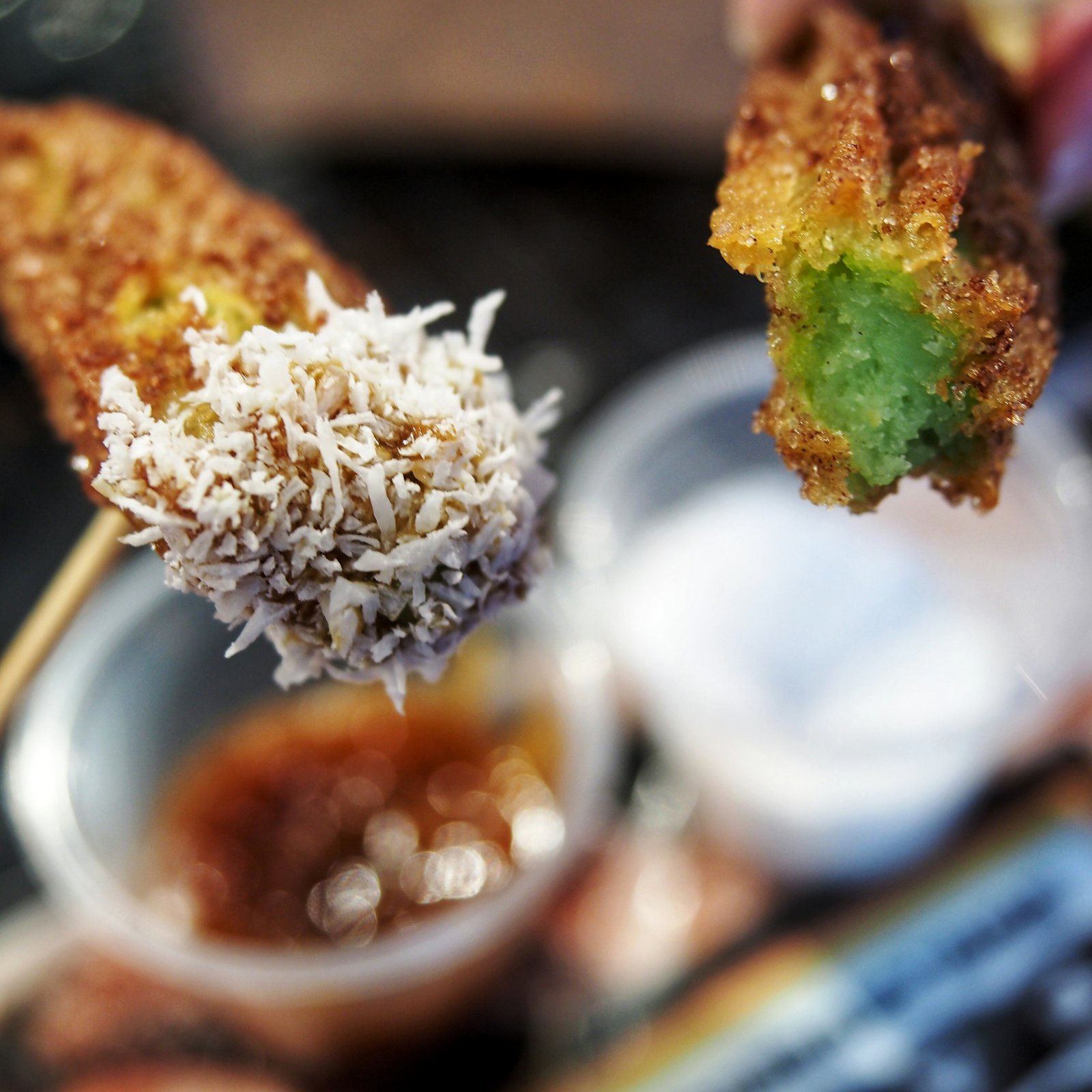 This is so Singaporean lah! Freshly grated coconut bits are used while you can taste the strong pandan flavor nicely! When you dip this Ondeh Ondeh Churro into the gula  melaka dip, it is so good! Oh, you can still taste the cinnamon coated flavor around the churro too!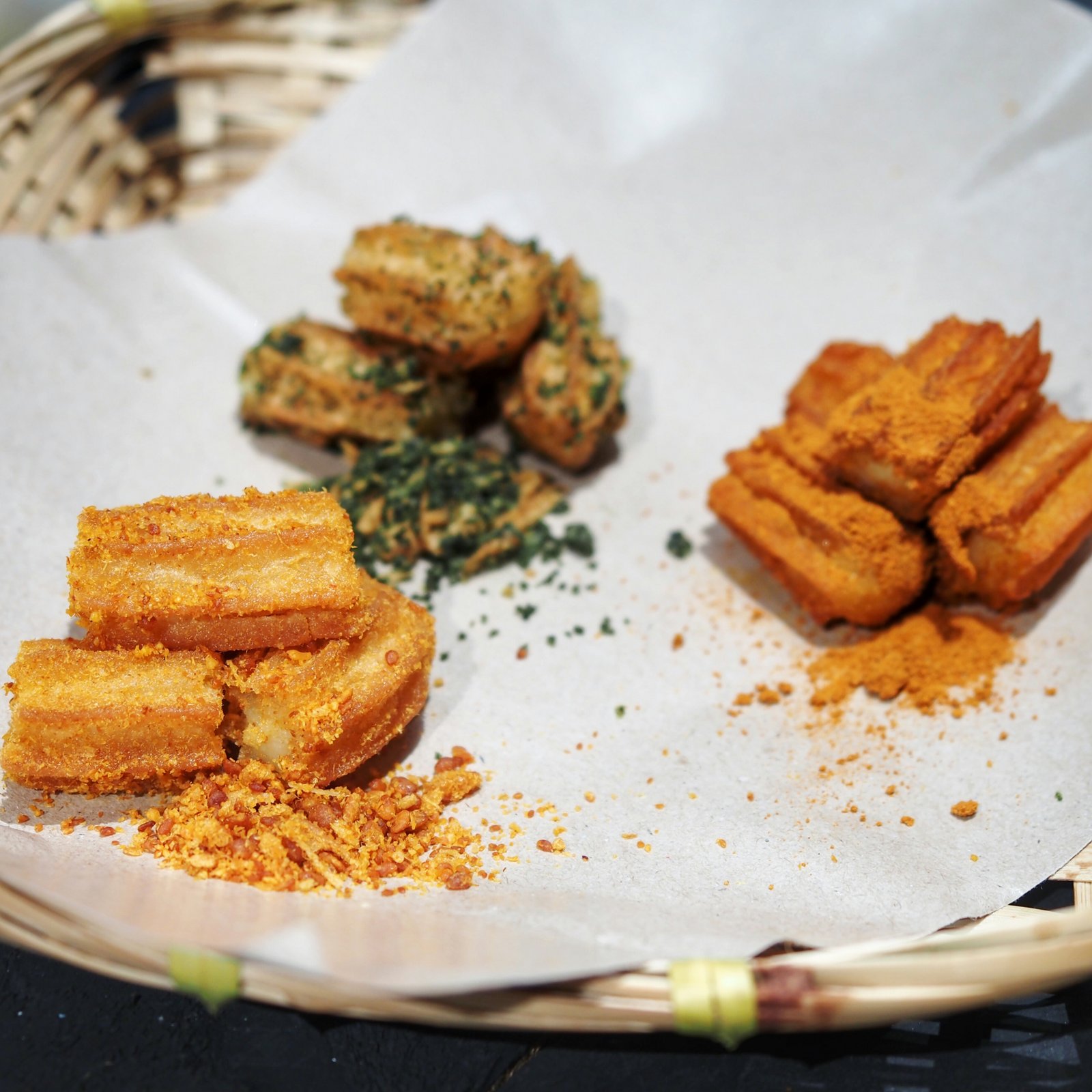 Shaker Churros with Seaweed
Churros Factory has its colorful version of Shaker Churros. The seaweed version is lightly salted with amazing seafood flavor. This is certainly one of our favorites!
Shaker Churros with Chan Mali Chan
This is not spicy at all. We love the unique names that are used to name their foods so far! So locally flavored.
We are wishing Suyi and Jeremy all the best to extend into more and more outlets. This is because their churros are serving us well as an alternative snack. We will want more people to know about them! 
Lastly, we really like their innovative idea of packaging them in cafe styled set meals with a cup of good coffee. 
If you will like to dip into some churro-eating fun, do feel free to have them at any of their outlets soon! 
Open Daily
City Square Mall #B2-K21 (Farrer Park MRT)
11.30am to 9.30pm last order (Mon-Thurs)
11.30am to 10pm (Fri-Sun)
Junction 10 (Bkt Panjang) #01-25
11.30am to 9.30pm last order (Mon-Thurs)
11.30am to 10pm (Fri-Sun)
West Coast Plaza #02-01 
11.30am to 9.30pm
15 Cheong Chin Nam Road S(599739) 
(Next to Al-Azhar/ Joo Seng Porridge) 
12nn to 6pm
I12 Katong Mall #B1-26
11.30am to 9.30pm last order (Mon-Thurs)
11.30am to 10pm (Fri-Sun)
[Article and photography are
:

 
Co contributor and Ex founder,  Tay Yong Chuen]