Get set for epic indulgence! Because $100Gourmet by Citibank is bringing you a three week long, back-to-back bonanza featuring 2 Visiting Chefs, 4 Host Chefs and 4 of the most talked about, and new, gastronomic hotspots in Singapore! Plus we've upped the ante on value – the very popular Lunch Promotion of 3-course meal at $100++ for two when you pay with Citibank credit card, is now available across ALL lunches.
First Collaboration: With Chef Joris Bijdendijk and Chef Colin Buchan of Pollen, 23 – 26 October 2015
The 1st Visiting Chef is Joris Bijdendijk from Amsterdam. Chef Bijdendijk is a Slow Food advocate who brings sterling experience in Michelin-starred French cooking. His first collaborator is Host Chef Colin Buchan, whose restaurant, Pollen, is the stunning venue. Pollen's location within the climate-controlled Flower Dome of Singapore's iconic Gardens by the Bay promises a very different and exquisite stage for the 2 chefs' creations.
Chef Joris will present two of his signature dishes, one of which – Roasted prawn tail with curry cream, puffed quino and trout eggs – is served at his own restaurant in the Rijksmuseum in Amsterdam. Chef Buchan, who works in a Mediterranean garden setting with herbs and vegetables grown inside the Flower Dome itself, will serve Angus beef short rib with miso, smoked carrots, bone marrow and foie gras.
Second Collaboration: With Chef Joris Bijdendijk and Chef Daniel Sia of The Disgruntled Chef, 28 – 31 October 2015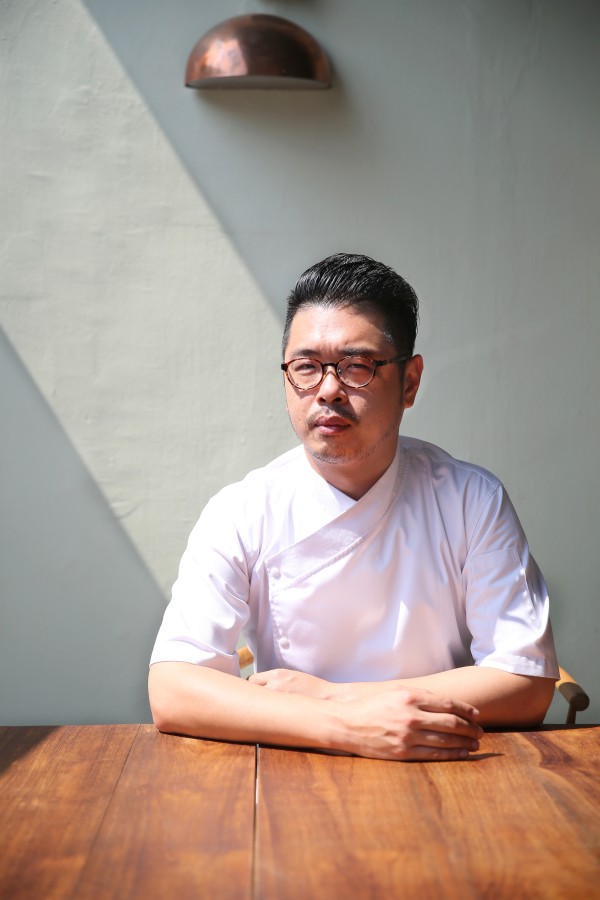 Next Chef Bijdendijk pairs with Host Chef Daniel Sia, founder and Executive Chef at the ever-popular The Disgruntled Chef. Trained in classical French techniques, Chef Sia cooks up Modern European cuisine. For this collaboration the venue will be at Chef Sia's second and newest restaurant in the landmark heritage enclave, Ann Siang, to mark The Disgruntled Chef's 5th anniversary. The duplex restaurant is housed in a conservation building and boasts a beautifully lush, artistic interior.
Third Collaboration: With Chef Rolf Fliegauf and Chef Nicky Ng of Mitzo Restaurant & Bar, : 6 – 9 November 2015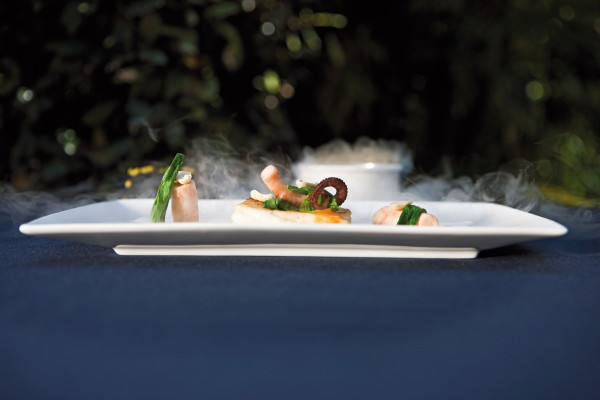 The 2nd Visiting Chef, Rolf Fliegauf, is one of Switzerland's most decorated chefs with 2 restaurants with 2 Michelin stars each. Chef Fliegauf practices European haute cuisine of a sophisticated individuality and likes to work with small, local producers back home. Chef Fliegauf will pair with local Host Chef Nicky Ng, who has worked at Michelin-starred Hakkasan New York City and the seminal Singapore restaurant, Club Chinois. The venue for this collaboration will be Chef Nicky's recently opened Modern Chinese restaurant, Mitzo Restaurant & Bar. With its chic, modern and dramatic furnishings, Mitzo Restaurant & Bar sets the stage for an intriguing meeting of styles, as the European sensibilities of Chef Fliegauf seek to harmonize creatively with the contemporary Chinese flavours of Chef Nicky. Definitely, there will be surprises to look forward to!
Fourth Collaboration: With Chef Rolf Fliegauf and Chef Marco de Vincentis of The Waterfall, Shangri-La Hotel Singapore, 11 – 14 November 2015
Another interesting pairing will be the modernity of Chef Fliegauf and the traditionalism of Host Chef Marco de Vincentis. At Chef de Vincentis's restaurant, The Waterfall, the Neapolitan-born chef fastidiously recreates authentic South Italian dishes including handmade pastas and gorgeous heirloom recipes. The Waterfall, located in the Shangri-La Hotel Singapore, was re-conceptualized and renovated in February this year to present a fresh, unique blend of domesticity and easy elegance. It offers a timely setting for this dynamic collaboration between 2 chefs of passionate yet contrasting styles.
For enquiries and pre-purchase of the coveted seats to $100Gourmet, please visit www.100gourmet.sg.
For more information on Citibank credit cards, please visit www.citibank.com.sg