Burgers might be slightly off-trend of late, but at this joint, Wildfire Burgers  at Somerset 313 offers a versatile stack of quality burger and bun.
It takes over the sparkling spot of Malones bar at Somerset 313, just across Bedrock, the setting is disarmingly casual.  However, it comes with a much more accessible location after Evans Road.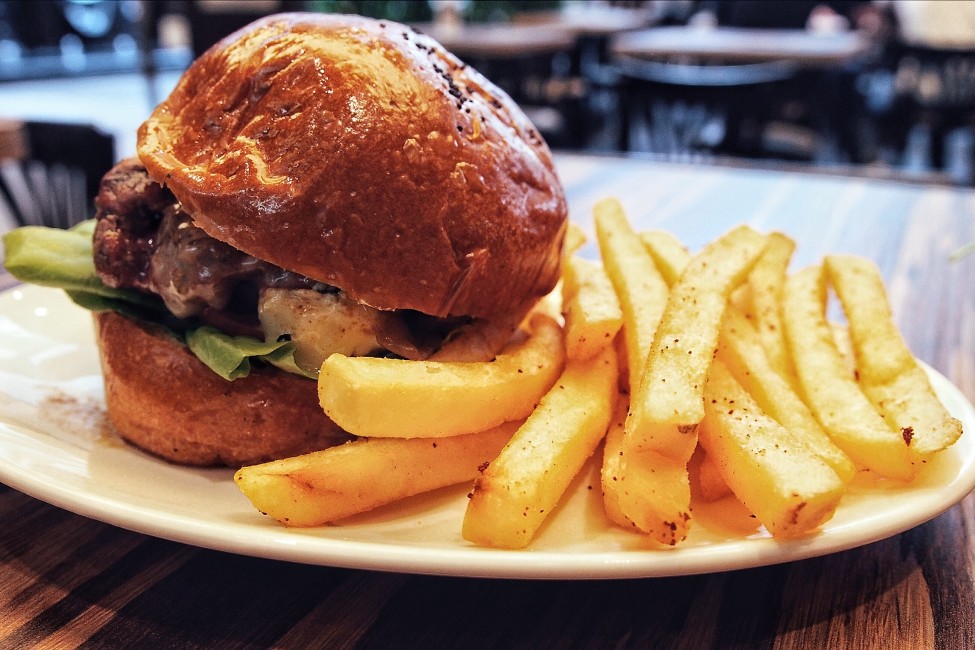 Just look at the Fullblood Wagyu Burger ($26), the premium-grade steak into a burger was looking moist juicy. They did a clever way of placing the lettuce as base, preventing the patty's juice from soaking the bun. What a clever move.
Away from the towering indulgence, the texture of the bread was pretty dry, there was a lacking oomph from the sauce when you really ate it.
Others burgers on the menu include Classic 001 ($16), Umami ($18), Triple Bacon ($19), Black Ebi ($19) and Con Carne ($21).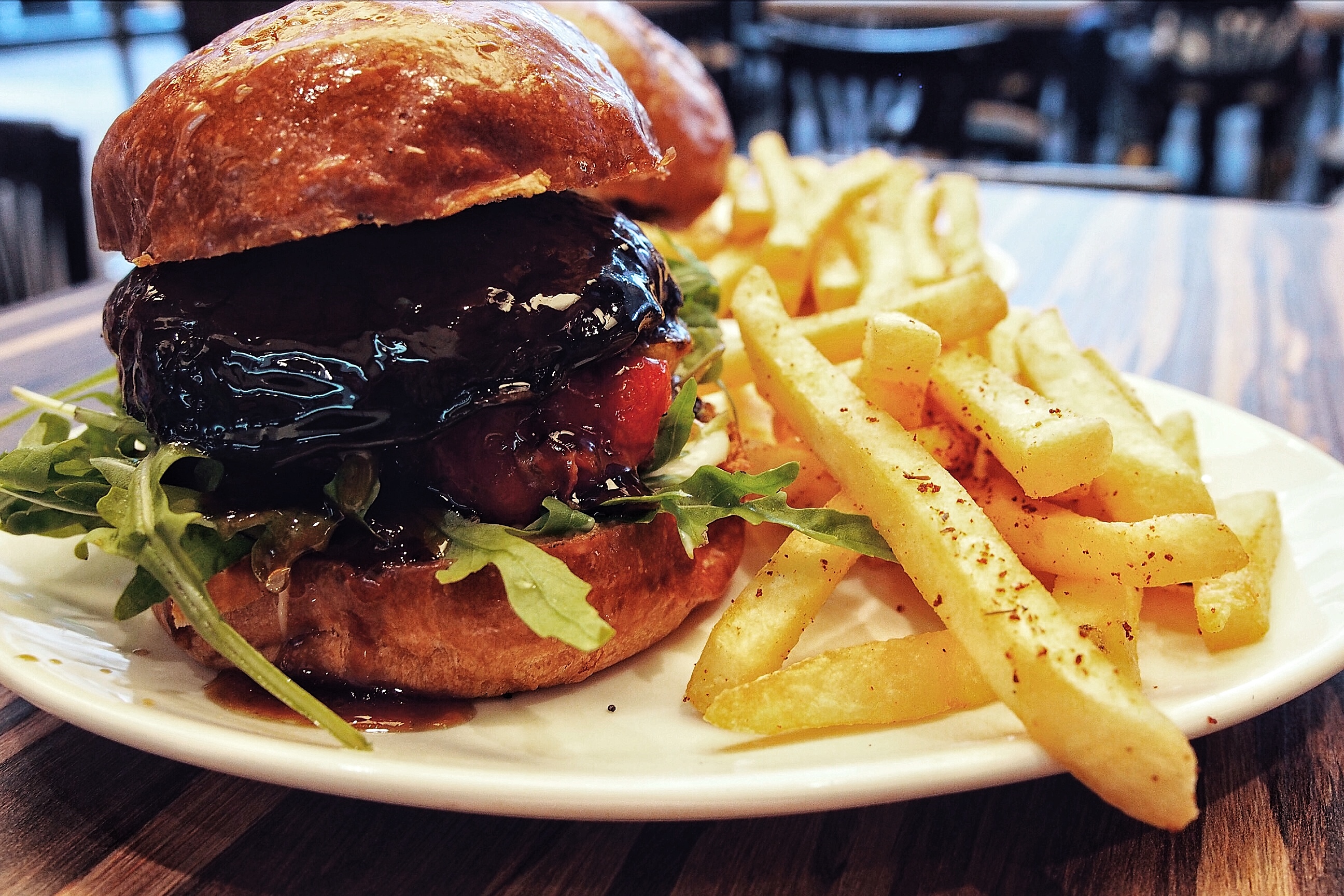 My lunch companion enjoyed Portobello & Friends ($16) that is 100% vegetarian, perched with a meaty grilled portobello. The flavors perked him up.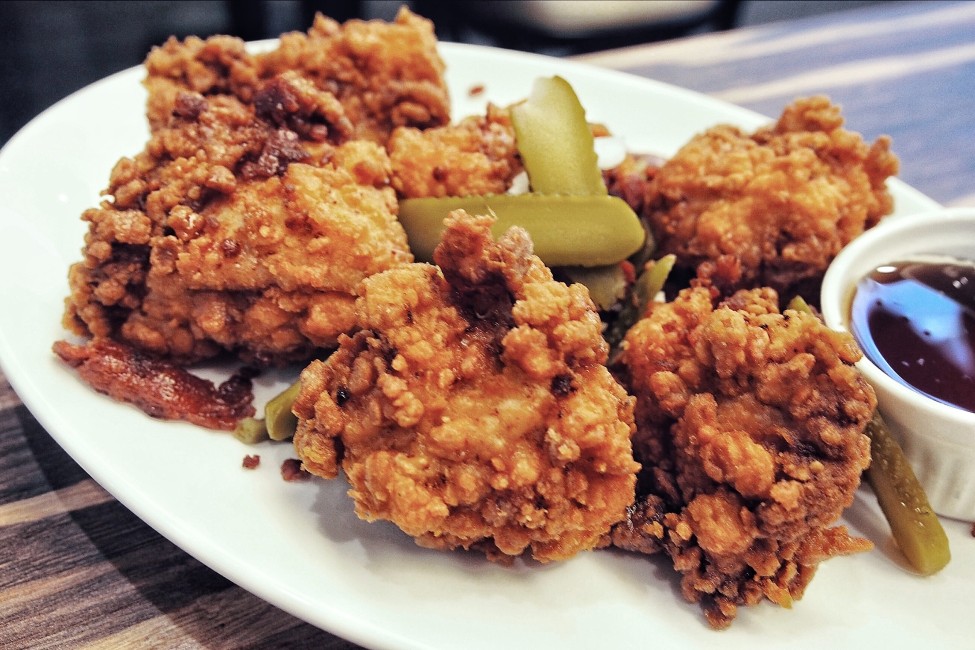 In fact, Wildfire Burgers serves up a crazy selection of very well-fried boneless chicken ($13) inspired by cuisines around Asia. There's Thai-inspired Nam Prik Pao Fried Chicken, the Sichuan Pepper and Salt Fried Chicken and Southern Fried Chicken (shown above) there's simply served with sliced Gherkins and glazed with maple syrup. The serving per dish was so huge.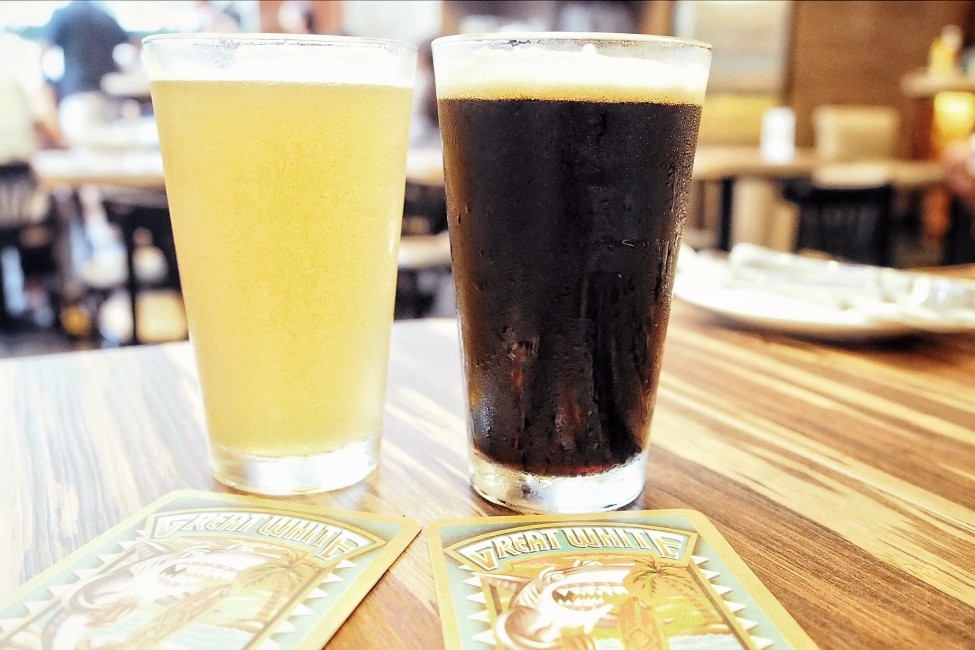 Interestingly, Wildfire Burgers offers a good selection of punchy and sweet Japanese and American ales ($11-16) to wash down each bite.
Verdict
It isn't the best idea place to be pigging out on burgers, however it's still worth your time for a burger escapade at Somerset 313!
Restaurant rating: 6/10
Somerset 313, 313 Orchard Road #01-28 S238895
Hours: Sun – Tue 12pm-11pm/ Wed – Sat 830am – 1030pm
Email: info@wildfire.com.sg
Nearest Station: Somerset
Reservations: Via phone, email, Facebook