[GIVEAWAYS]
WIN 3 Pairs of Sunday Tickets to Whisky Live 2015!
2. Name the location for
Whisky
Live
Singapore! Send your winning answer and contact details to 
asiastyleasia@gmail.com
!
Contest will end on 13th November 2015, Friday! 3 winners will be announced on 16th November 2015.
Whisky Live 2015 will be held over two days for the first time in Singapore with exciting highlights all week-end long, and will occupy over 2,500 square meters at the 5-star Capella Singapore, Sentosa.
Set against the picturesque backdrop of South China Sea, Whisky Live 2015 will be an extravaganza for whiskey and spirits aficionados and beginners. This upcoming Show is the largest to date and will showcase close to 500 expressions and over 90 whiskey and spirit brands.
Since the introduction of Whisky Live to Singapore in 2013, some of Singapore's best bars and restaurants have since become a hallmark of Whisky Live. The pop up bar will host an enviable line up made of 28 HongKong Street, L'Aiglon, Tippling Club, Sugarhall, The Library, Anti:dote, Spiffy Dapper, FOC and Longplay. Guests will also have the opportunity to sample smoky creations from Burnt Ends and Meat Smith, refined tapas from FOC, Mexican delights from El Mero Mero, and fine dining from Sorrel. Over the course of two days, the line-up concept will offer 5 exciting shifts, with one restaurant and two bars over a consistent topic. For example, El Mero Mero will be serving food during the Mexican shift, with two bars serving cocktails based on Tequila and Mezcal.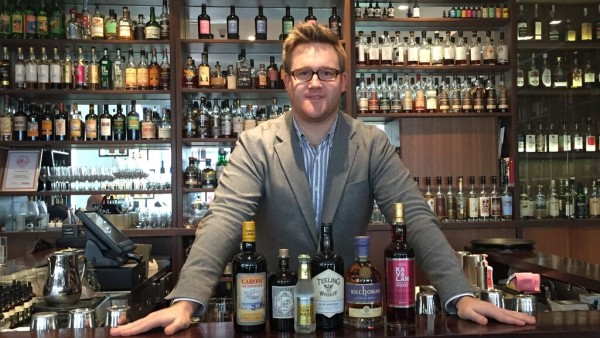 "Whisky Live Singapore has been a sold-out event, and thrives to be even better year after year since its inauguration in 2010. In fact, we have very encouraging double digit growth in the number of guests since 2013. We are confident that Whisky Live 2015 Singapore will be equally well-received, if not better!" comments Mr. Mathieu Musnier, General Manager of La Maison du Whisky. La Maison du Whisky, established in Singapore since 2006, is the organiser of Whisky Live in Singapore and Paris, which is also the biggest Whisky and Spirit show in Europe.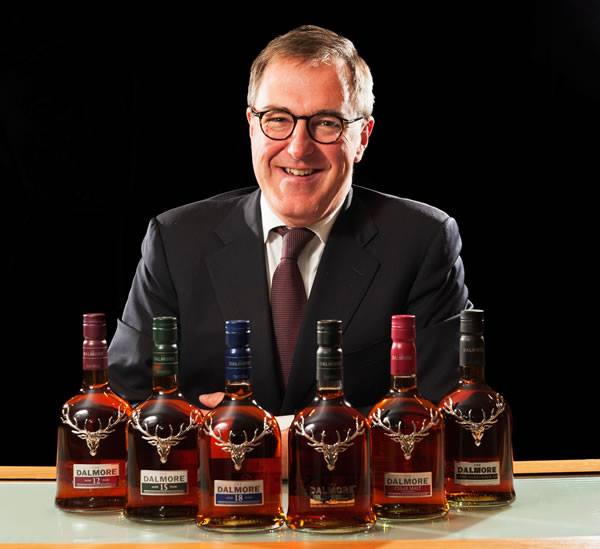 At this year Whisky Live, rum lovers will be in for a treat: Rum legend Mr. Luca Gargano will be in Singapore to host a masterclass and introduce Velier's range of premium rums. In 1983, at age 25, Luca Gargano acquired shares of Velier and under his steerage, the company owns some of the top names in fine rums such as Caroni, Clairin, Diamond, Enmore, Uitvlugt and many more.
For the first time, a Night Package ticket is added to the ticket categories. Night Package ticket holders can look forward to enjoying two express passes to the Collector Room and VIP Relaxing Room over the two-day event with an overnight stay for two at Capella Singapore, as well as drams from the iconic Collector Room.
Exciting new names to the industry will be introduced for this year's Whisky Live. One of the key launches will be the newest Irish whiskey, Teeling. The Teeling Whiskey Distillery is the first new distillery in Dublin in over 125 years and will bring the craft of distilling back into the very heart of Dublin city centre.
Newcomers will also count the fair trade spirits from Fair, the largest selling Indian single malt Paul John, and the incredibly flavourful new range of single estate potato vodka Vestal will make their debut appearance at this year's Show.
Guests will also see the return of some of the world's most notable distilleries such as Aberlour, Bruichladdich, GlenDronach, Glenfiddich, Glenlivet, Hudson, Kavalan, Nikka and many more. For spirits, expect the main stays such as Don Papa, Hendricks, Monkey 47, Monkey Shoulder, Milagro, Merlet, Sailor Jerry, Solerno, Dodd's and many more.
With an overwhelming response to its debut last year, The Collector Room is back to heighten the experience for whisky aficionados with rare and highly sought-after bottles from around the globe.
For purchase of tickets to Whisky Live, please visit
here
!
For more information and updates, please feel free to visit and join "Whisky Live Singapore 2015"
Facebook page