Quietly tucked away among a row of quaint shophouses on Keong Siak Road, Wine Mansion serves as a great place for wine and dine. Wine Mansion does not just serve good wine, they will probably have the best pork knuckle in town.
There is a few wine bar and restaurants along main Keong Saik Road, including Nicola Le. However, Wine Mansion's wine is kept at superbly affordable prices. Some of their wine bottles are going at below $50.
Asiastyleasia Team met up with the Chef Janmat and we tried some amazing key highlights. The Chef is technically trained well over his use of special ingredients to create his works.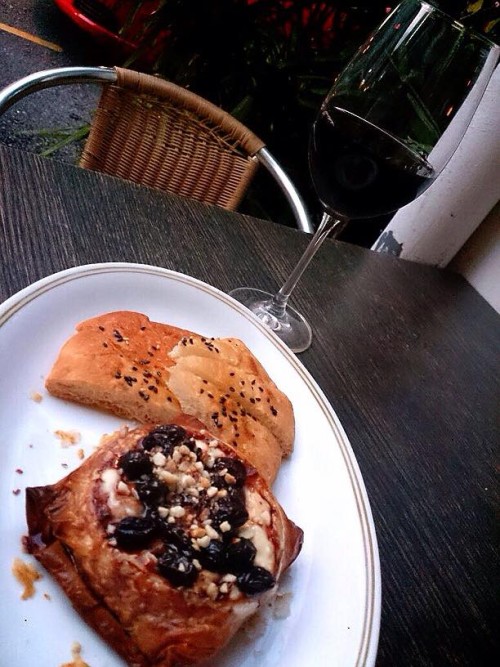 For Baked Brie, it is an unique entrée. With a compilation of raisins in sweet port wine, dried crumbled nuts and brie, it combines with lightly flavored crust. The entire combination is totally interesting and delectable.
Crispy Pork Knuckle! 'Stunning' is the best word that sums up our experience with the pork knuckle at this wine bar. As we bit into the crisp, crunchy skin, it exudes with a special fragrance, the meat is really tender. Many pork knuckles are usually crispy or oily with the skin with tough meat.
Wine Mansion's pork knuckle is very unique in its own way. And, it goes simply well with the basic mustard and braised red cabbage. Everything is made in-house.
On top of that, the price of the pork knuckle is kept at a very affordable price.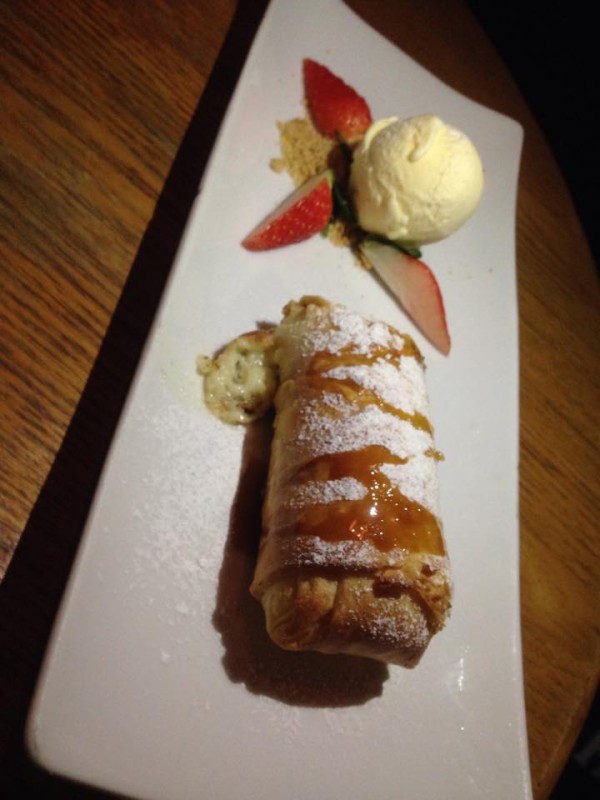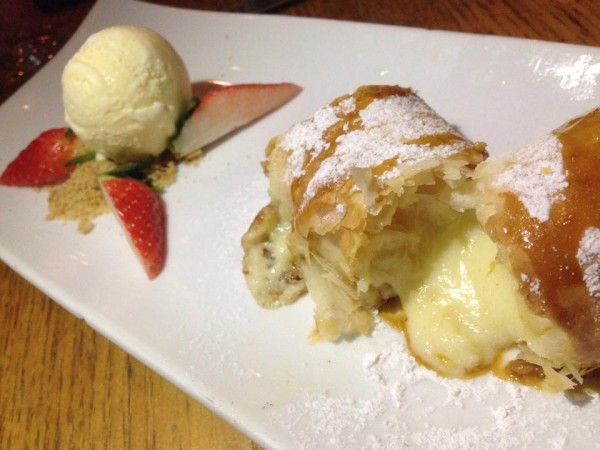 This Mediterranean styled dessert is served well with Vanilla Ice-Cream & Salted Caramel. The creation originates with Semolina, which gives out unique fragrance and texture. The taste is a great combo of salty and sweet.
Verdict
Chef Janmat pays great efforts in adding new creations to the Menu regularly. Once again, Wine Mansion sets well as a choice for great affordability of good wine and food. Good quality, good service. Why do you need to wait for the Oktoberfest? Come right for the crispy pork knuckly that's probably the best you can get in town.
Check out for their promotions: Wine Buffet Promotions for $35++ on all days except Wed, Fri, Public Holidays' Eve | 5pm to 9pm
Review Rating: 7.5/10
20 Keong Saik Rd Singapore 089127.
Hours: 11.30am to 11pm daily
Tel: 6225 4468
Website: http://winemansion.com.sg/
Reservations: phone
[Article and photography are : Co contributor and Ex founder, Tay Yong Chuen]