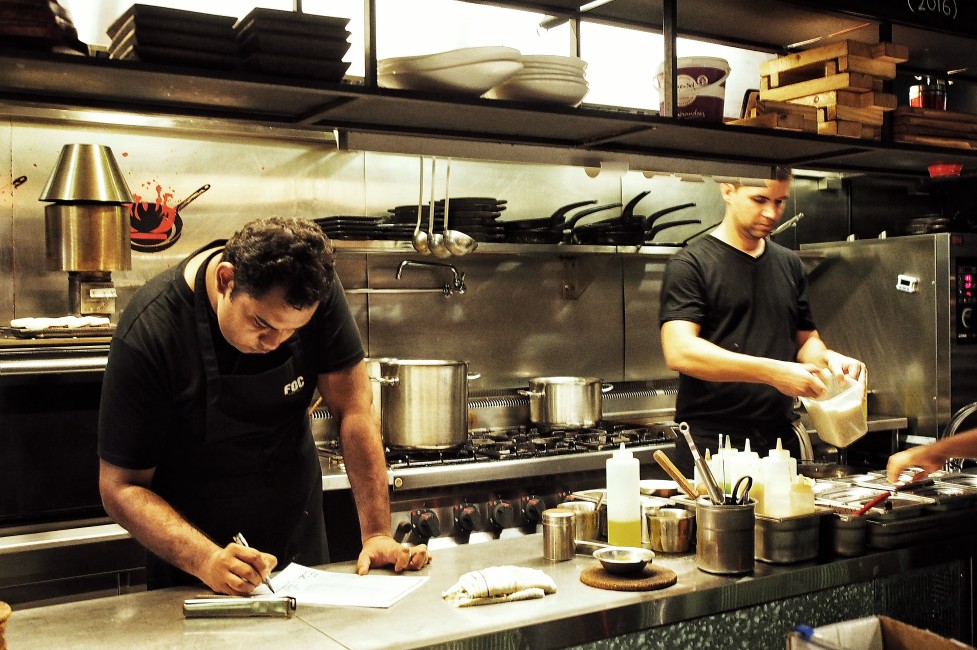 Helmed at HongKong Street, FOC does the classification 'small plates restaurant' with a justice. FOC (fire in Catalan) is also a buzzing cocktail bar serving not just about Spanish small plates, but solid yet delicious cocktails in a classic refurbished shophouse.
A restaurant with buzzing good vibes
With buzzing good vibes, FOC is run by talented Michelin star chef, Nandu Jubany and award-winning mixologist Dario Knox. It is drawing in the crowds with their unpretentious food and drinks.
Drinks that impress  
Dario takes the craft of mixology to the next level by aging a range of spirits and make FOC's own syrups, infusions and bitters. There was a detailed breakdown of every cocktail's ingredients on the menu, with a simplified diagram showing where it lied on scale from sweet to sour, dry to bitter.
The sparkling invention of Smells Like Gin Spirit ($14) was made with homemade lemon-agave gin, basil and lemon. It was so delicious with a good punch.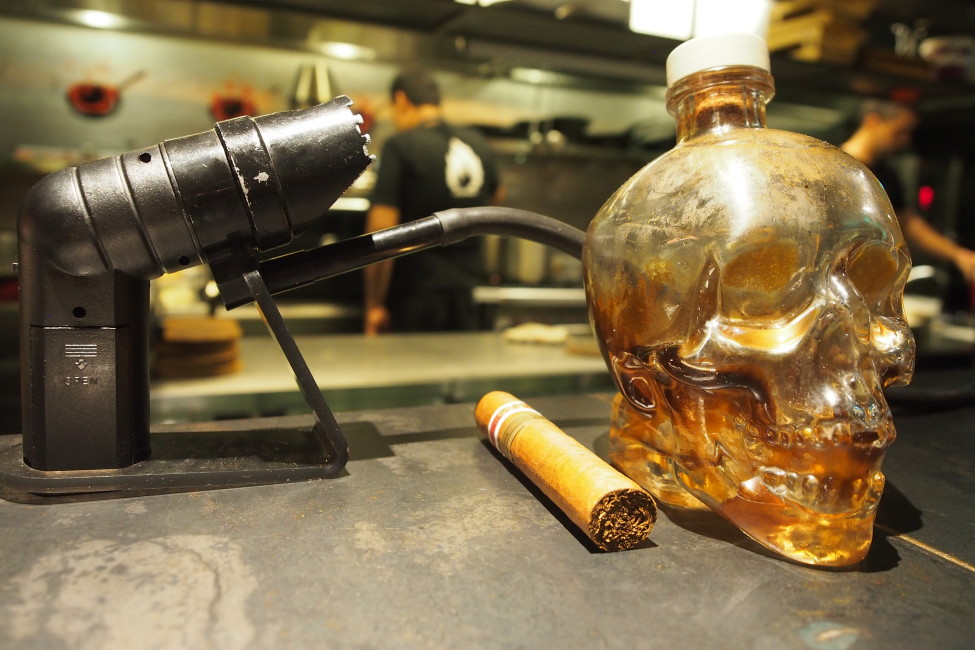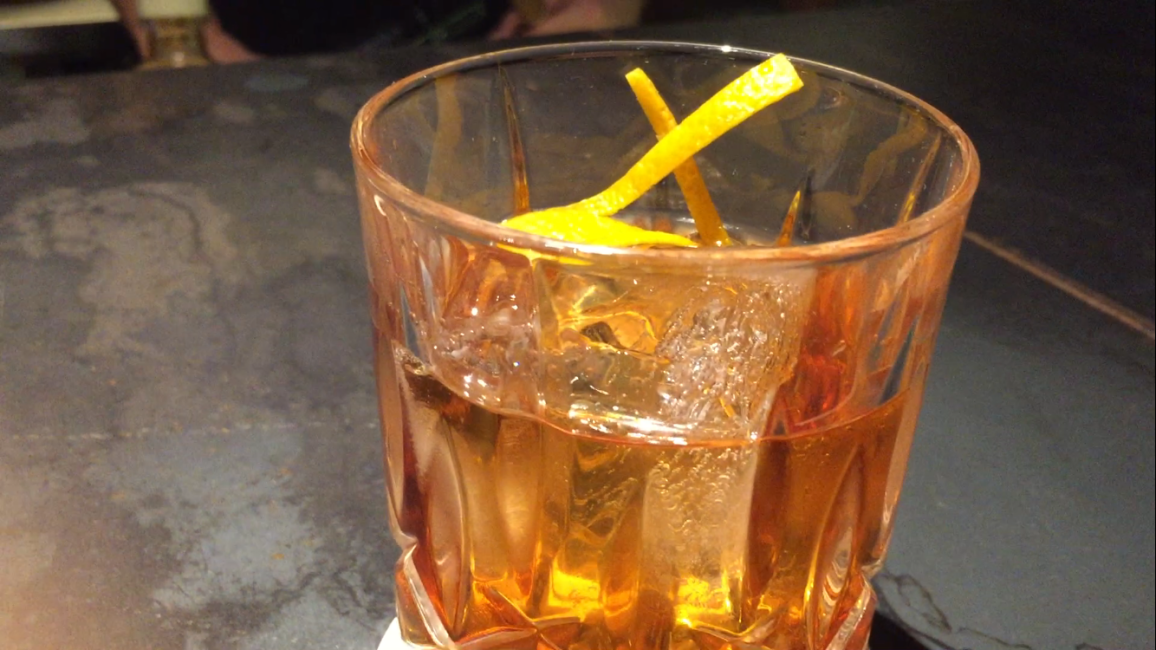 Churchchill Old Fashioned ($22) brought us on an eye-opening adventure! With Angostura and Chocolate bitters, the drink was smoked with Churchchill Cigar smoke. What an accomplished cocktail with imaginative flavors!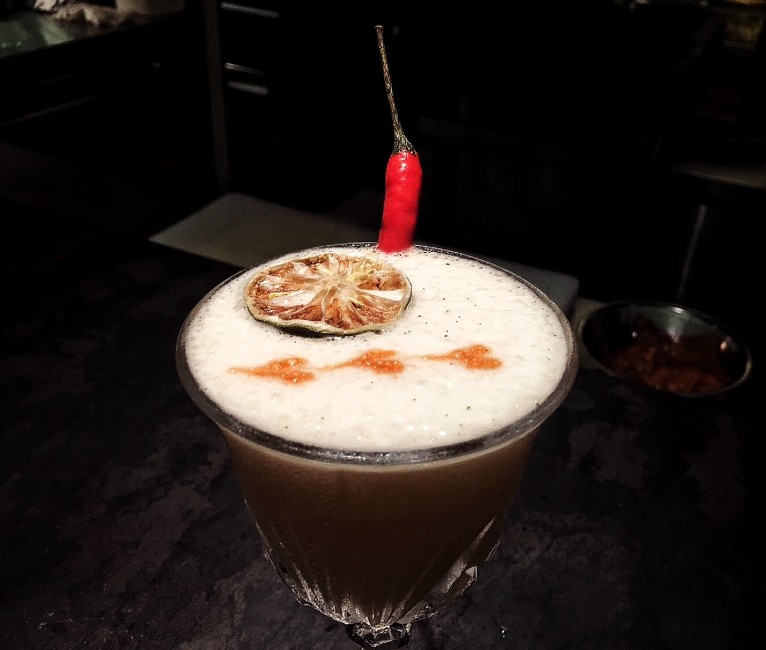 Can't decide on what to drink? Always look up for Dario. He will be ever ready to surprise you with more exciting cocktails (added with love). I ordered a bespoke drink that I wanted something to be spicy and sour. Surprisingly, it was so sophisticated.
Food to share
With an extensive menu of small plates, FOC definitely has something for everyone. Artfully elevated with culinary techniques and talents, the recipes were either slow-cooked or charcoal-grilled with daily fresh produce. Some come with huge servings where we could just share around.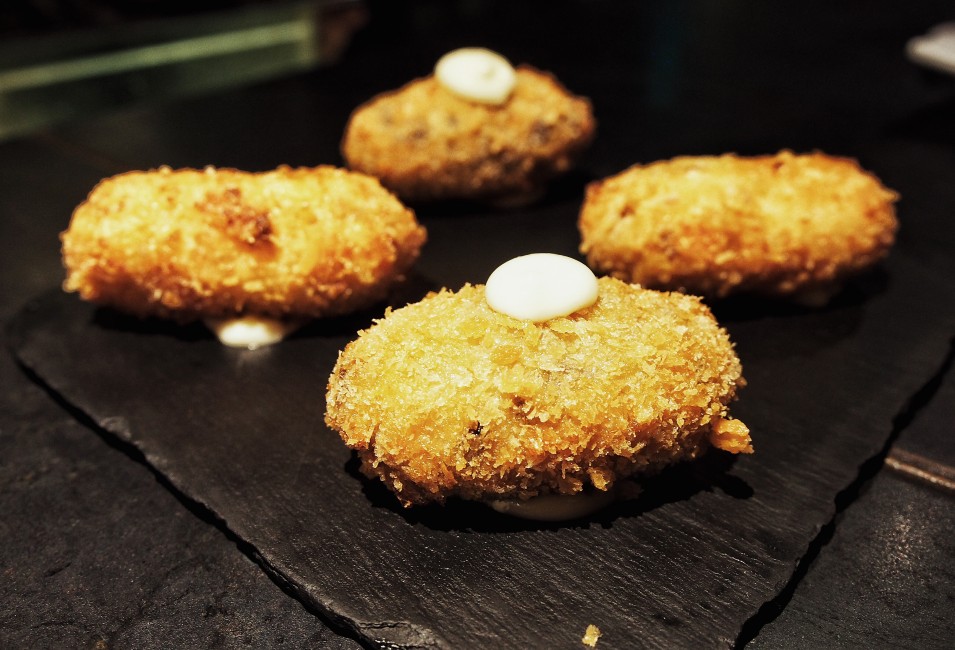 Their Mushroom Croquettes ($8) were stuffed with a crazy mixture of bechamel and button mushrooms. Such a hearty dish, it was superbly creamy.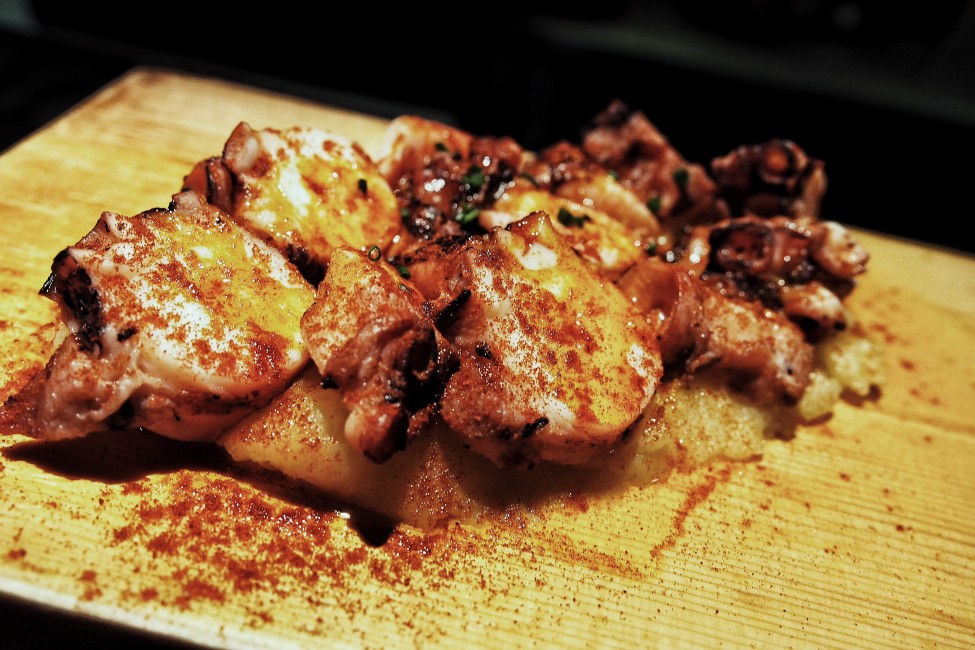 Galician-style Octopus ($22) is a good seafood selection with rich aroma and natural sweetness. The octopus was considerably soft with a less distinctive bite.
Verdict
There are some favorite cocktail bars or restaurants on my list, this will mark as a new personal favorite for its buzzing good vibes. The entire team was very impressive. Each of them was contributing every little action to complete one dish together. It was all about 'TEAMWORK'! That is better topped off with remarkable cocktails and of course, a Michelin star chef.
Restaurant rating: 8/10
40 Hongkong St, Singapore 059679
Tel: +6100 4040
Hours: Monday to Thursday, 12pm – 2pm and 6pm – 10pm, Friday 12pm – 2pm and 6pm – 10.30pm, Saturday 6pm – 10.30pm, closed on Sunday
Email: reservations@focrestaurant.com
Nearest Station: Clarke Quay MRT
Reservations: Via phone, email