Our folks continue to hunt for the best bar in Singapore… If you ever wander around the most historically and culturally building, you may come across Smoke and Mirrors located atop of National Gallery Singapore. This is a theatrical bar by the Park Hotel Group.
With a name such as Smoke and Mirrors, the enigmatic bar at Level 6 draws great intimacy, making the space ideal for a good mingle. It features a spectacular panoramic view of Singapore's skyline. This will probably be one of the best views found.
National Gallery is all about works by artists from Southeast Asia and Europe and you discover the parallels in modern paintings from the two regions and beyond.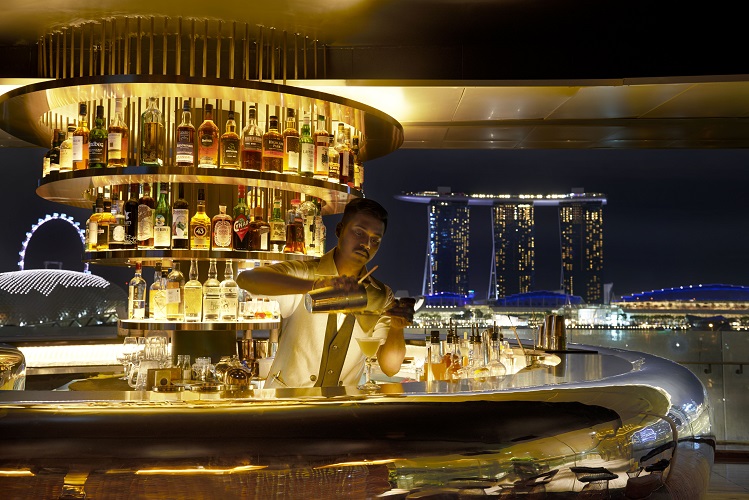 Welcome to the world of Cocktail theatre
Smoke & Mirrors is helmed by Head Bartender Yugnes Susela, who is talented at designing cocktails by bringing more of the senses and offering a visual treat.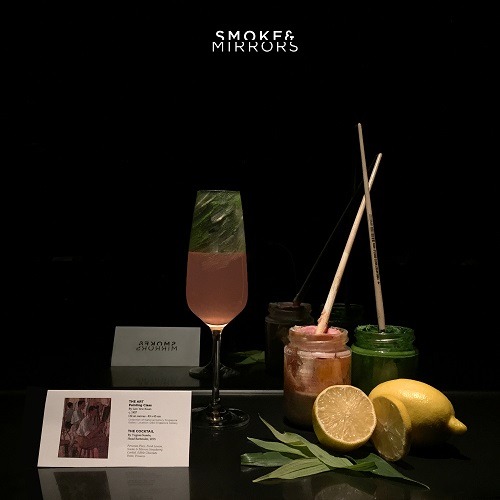 We had the Painting Glass ($24), a cocktail that is directly inspired by art on display at the National Gallery (Painting Glass, 1957 by Lim Yew Kuan). Made with edible chocolate paint and fresh lemon, the drink is amazingly refreshing. A few more glasses, please.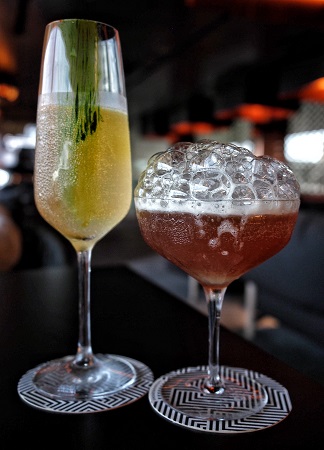 The New & Old Sling ($26) is an re-engineered version of Singapore Sling. The glass is covered with bubbles that are ever lasting and the taste of the cocktail is well balanced with its flavours and textures.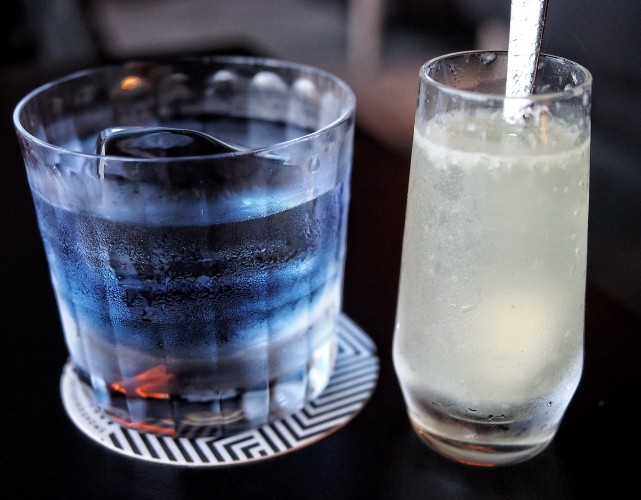 Lotus In A Breeze ($22) is very savory and super tasty. With combined techniques, the theatrical and fun cocktail magically turns from blue to pink before your eyes. It will beautifully glow as the night gets dark but tend not to be a strong. drink
Bar bites featuring comfort food and familiar local flavours
The food at Smoke & Mirrors is created by Chef Chan Kung Lai from Yan Restaurant, National Gallery. It serves up comforting bar bites that are good for sharing.
Guests can indulge in Tender Beef Rib Cubes ($16) and this is a very tasty starter to share around. The hoisin sauce gives a sweet and savory taste to the whole dish.
The Signature Chicken Wings ($14) accompanied our drinks and they were extremely crispy. You feel like going for more.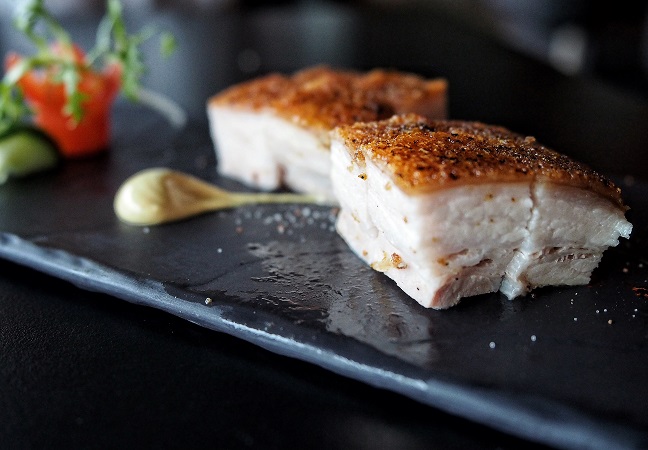 Home Made Crispy Roasted Pork Belly ($16) are really price-worthy and they are packed with solid flavours. You can't just stop popping one after another! It tasted just perfect and you don't find it overwhelming.
One will certainly be able to find his or her all-time favorites to gratify and satisfy.
Verdict
Combining elements of theatre, modern technique and authentic provenance, as well as some innovative non-alcoholic options, Smoke & Mirrors is simply remarkable for their world of cocktails.
If you are looking for a nice place to relax after work with a perfect view, keep a look out for Smoke and Mirrors.
Restaurant rating: 8/10
Level 6, National Gallery Singapore, 1 St. Andrew's Road, Singapore 178957 
Tel: +65 6384 5595
Hours: Sun – Thurs 11.30am – 12.30am  Fri – Sat 11.30am – 1am
Nearest Station: Cityhall
Reservations: Via phone