World Street Food Congress (WSFC) in essence, is a celebration, symposium, conference, demonstration and venue for street food from all over the world. For this event, we speak and interview Makansutra KF Seetoh too.
For its debut in 2013, The World Street Food Congress aimed to raise awareness about Preservation, Professionalization and Possibilities in street food culture. Now in its second year running, the Congress will focus on the actionable.
The theme for 2015 is Empower, Engage and Opportunities. Expect a range of wide networking activities, hawker recipes, chef demonstrations, and strong prospects from tourism and international trade.
The 2015 World Street Food Congress houses a 5-day Jamboree to invite the masses in experiencing an international street culture; a 2-day Dialogue session for the F&B industry's thought leaders to help seed industry that creates opportunities and drives empowerment; and the World Street Food Awards which will be announced shortly after the main event.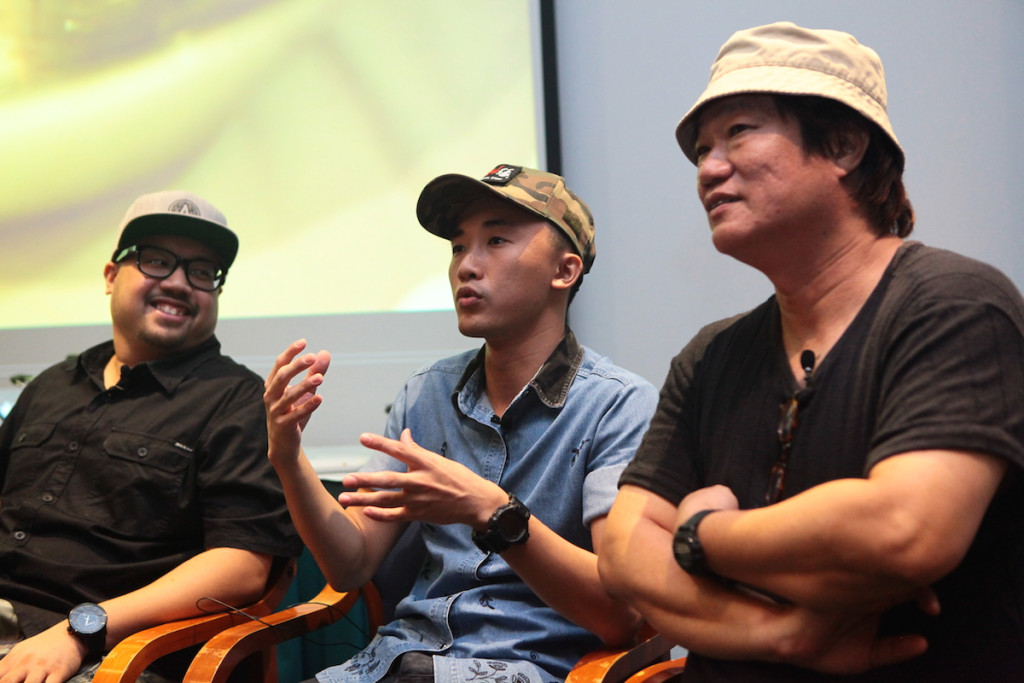 Asiastyleasia team caught up with our established, legendary food and influential icon, Makansutra KF Seetoh! This interview showcased not just about the insights about 2015 World Street Food Congress, we heard a lot more over his views of local and regional street food cultures.
Q1. Before we speak about the World Street Food Congress, we will like to know about your initial humble beginnings. In Singapore, you are just like the established, legendary food and influential icon for us. What have initiated the beginning sparks to advocate about street food, or about hawker food cultures?
This is because it is a pure pleasure culture that is worth preserving, especially in our multi ethnic city. Nevertheless, it is a world of opportunities if one can see far ahead. New potentials are showing every time.
Q2. For World Street Food Congress, you have always been part of the council team. What are the key visionary goals that you will love to achieve from this platform? It seems to be at a global level, influencing the heritage comfort street food industry.
The three key pillars of The World Street Food Congress revolves around our work, it is not just the Council. The three pillars are – Preserve, Professionalize and create new Possibilities within this field of heritage street food culture. This is the center, which surrounds the ripple effects that we plan for this food culture.
Q3. The younger generation of people may not be adopting or going into these areas of industries easily. It may not be just a problem of sustaining such cultures in Singapore, but regionally with other countries. In the context of street food/hawker culture in Singapore itself, and from your own opinions, how do you think about this culture being sustainable for the next few decades?
We have to build up, what Anthony Bourdain calls, "the brand" of the food culture and business. To begin with, it is not as though that all new generation people are not keen on this. It is just that they lack of the opportunities, right education and vision into this food culture. We have to build it and seed tomorrow's heritage food professionals.
Q4. You have traveled regionally to look at other street food cultures. Will there be any particular country's cultures that have wow-ed you so far?
Too many to list. However, there are new thinking concepts to food in Indonesia, Thailand, China, Mexico USA and etc. That have wow-ed me. It is not so much by geographic levels but by ideas and thinking of dining concepts.
Q5. What makes a good food expert? Share your views.
One that can make your next meal so much better, in so many ways. It is not about being just a food guide or blogger..but by making others to appreciate or heighten their awareness of food as an experiential culture.
Q6. Will there be any interesting surprise that visitors of World Street Food Congress can look out for?
I am certainly looking forward to the Lechon Diva. This is Ms Dedet Fuente's roast piglet stuffed with truffle paella and a rare Black Satay from Penang!
Join in the fun this April for World Street Food Congress 2015! Visit http://wsfcongress.com/ for more details!