Yoga has come a long way in Singapore, evolving into a mainstream exercise form that's been incorporated into the busy, metropolitan lifestyles of city dwellers. Major fitness centres have it as an integral part of their fitness schedules, and several international chains have emerged as well, with boutique players coming up as strong competition.
Yoga Instiinct is one new boutique entrant to the market,  and with experienced yogis and a whole suite of innovative lifestyle elements woven into it.  We interview Brandon Chong, fervent yoga practitioner, and Co-Founder of Yoga Instiinct to find out what sets them apart from the rest.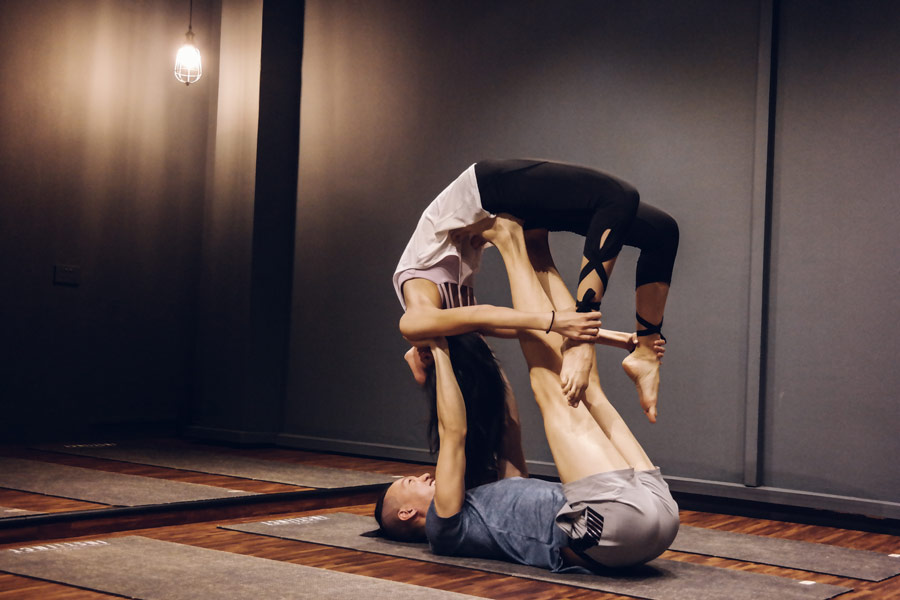 1. Over the past 5 years, there has been an overwhelming interest in the practice of Yoga in Singapore. So much so that major fitness groups have it as one of their core classes in wake of the demand. What has changed in the local landscape that has created this demand?
Well, I feel that there has been an increased recognition that Yoga is an effective method of building core strength and flexibility or used as a conditioning supplement to any other forms of exercise. Yoga also provides relaxation and has a vast amount of mental benefits in a fast paced and sometimes stressful environment like Singapore, creating a larger demand for Yoga.
2. With so many boutique Yoga studios opening up, what sets Yoga Instiinct apart?
Yoga Instiinct strongly believes that as a boutique yoga studio, there has to be greater attention to detail, which is why we tend to focus on crafting experiences, and allowing our practitioners to have a good wholesome experience catering to all their 5 senses. From the brands we work with to the facilities in the studio and the curated music of which we work with talents ranging from musicians and DJs to curate playlists.
While we are a unisex studio, we do have a strong community of male instructors and male practitioners at our studio which is great as we also campaign for more men to take up yoga which bears some social stigma of being a predominantly women dominated fitness regime.
3. What inspired you to persevere in setting up your own yoga studio – with already so many more established players in the market?
Most Yoga studios cater mainly for women or have a majority of their clientele as females. I wanted to create a gender neutral space and a movement for Yoga to be encouraging for both men and woman to be comfortable and thus encourage more people to take up Yoga. We also wanted to have a studio which paid attention to detail, from a wholesome experience- from scent to sound to taste.
4. Tell us about your recent pilgrimage to India where you went to further your knowledge, and prowess in Yoga.
For me, Yoga isn't all about the physical poses, but a whole lot on the lifestyle, and where best to learn it but from India. It wasn't the most fancy training I had but the experience was priceless. What was priceless to me was talking to the locals about their experiences in Yoga to the other foreign students on the exchange of knowledge and styles.
I had to wake up at 4am everyday for practice and to attend classes throughout the day- and that was something i looked forward to everyday, as the experience and knowledge I had in-class discussions were endless. Yoga is like an endless thirst for knowledge; the strengthening and stretching of Mind and Body, and that is what i try to bring to every class (of course alongside music and movement).
6. What's the one class that first-joiners to Yoga Instiinct should try, and why?
Other then the obvious basic class, I feel that people should try our Instiinct Rewind class. It is for everyone to get both more flexible through passive and active Yoga poses to stretch your body and to rewind from a long stressful day. I started Yoga thinking that the strengthening classes were more my favourite, but I realised that different body types need different types of work.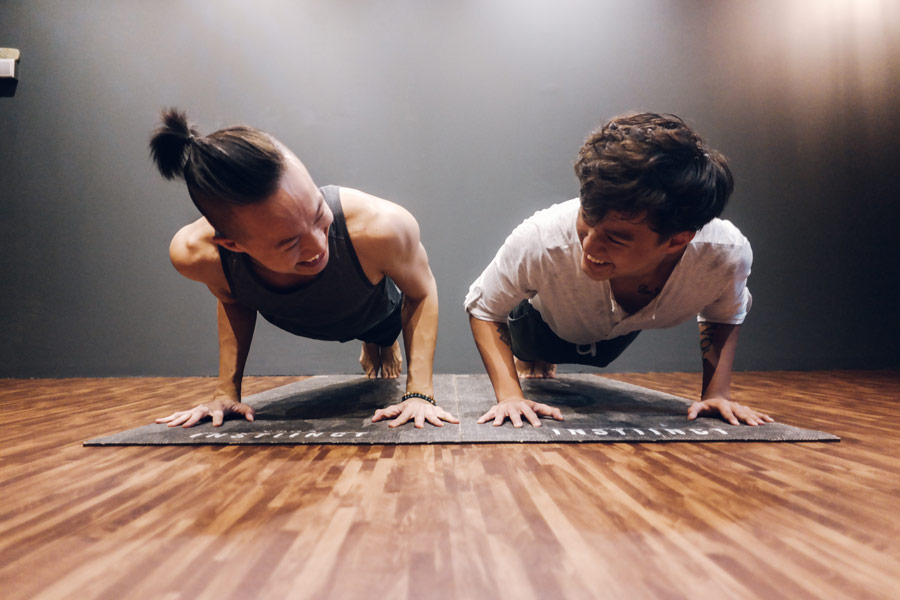 For the naturally flexible, it would be to strengthen and to go for a core focused class, and likewise for the strong built people (most of them are men) it would be to attend a stretch focus class to get more reach in your body and muscles.
7. What's one advice you would give to anyone who's contemplating starting Yoga?
Well, for those who want a wholesome workout, all the way to relieving stress; try Yoga, I'm sure you'll love it.
For a limited time only, check out their Ignition 5 Pack – which gives you the flexibility to try your hand at their 5 signature innovative classes, and interact with their team of instructors at a promotional price of $50 (UP: $140)!
You can win a giveaway too!
3 winners will get to win the Ignition 5 Packs (worth $140 each)
Like Yoga Instiinct & AsiaStyleAsia Facebook Pages and share the post
Comment 'Liked and Shared' within post's comment
Answer this question: What is the class that Brandon recommends to try in Yoga Instiinct?
The giveaway will happen from 14th March – 19th March 2017 (Tuesday to Sunday). Results will be released on 20th March 2017, Monday. Email your answer and details (name, contact number, email) to contact@asiastyleasia.com!