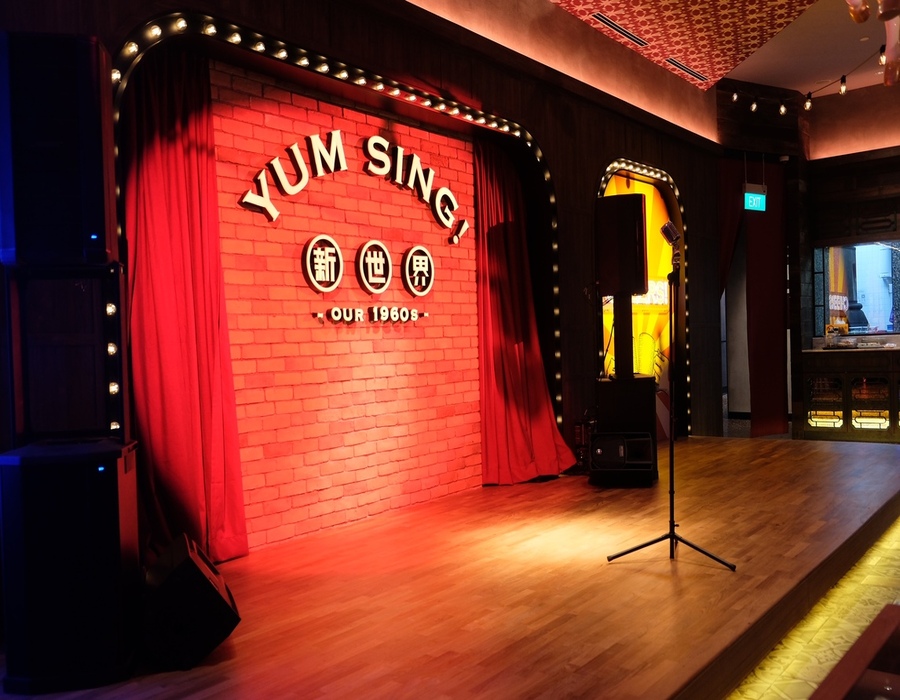 Retaining the stunning yet intimate backdrop of the 'New World' theme, Yum Sing is a Chinese restaurant that has stepped up against the norms. With the 60s pop influences across its furnishings crossing modernity, Yum Sing's old school charm with high ceilings and bright tones exude happiness.
Consisting of carousel horses and a 'getai' stage, Yum Sing has also managed to maintain delicious Singapore street food setting a difference from other Chinese restaurants with their menu.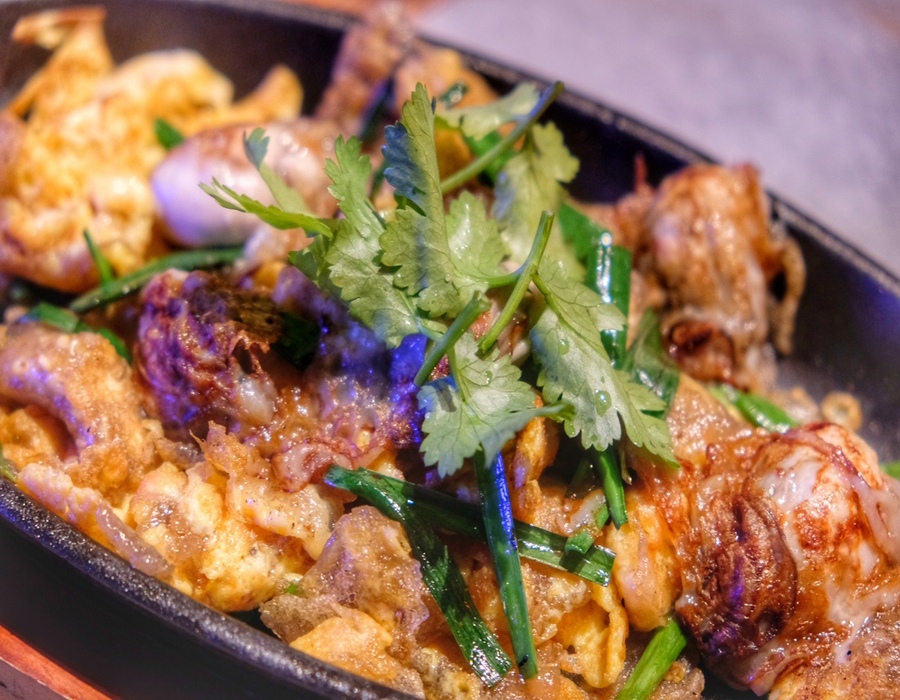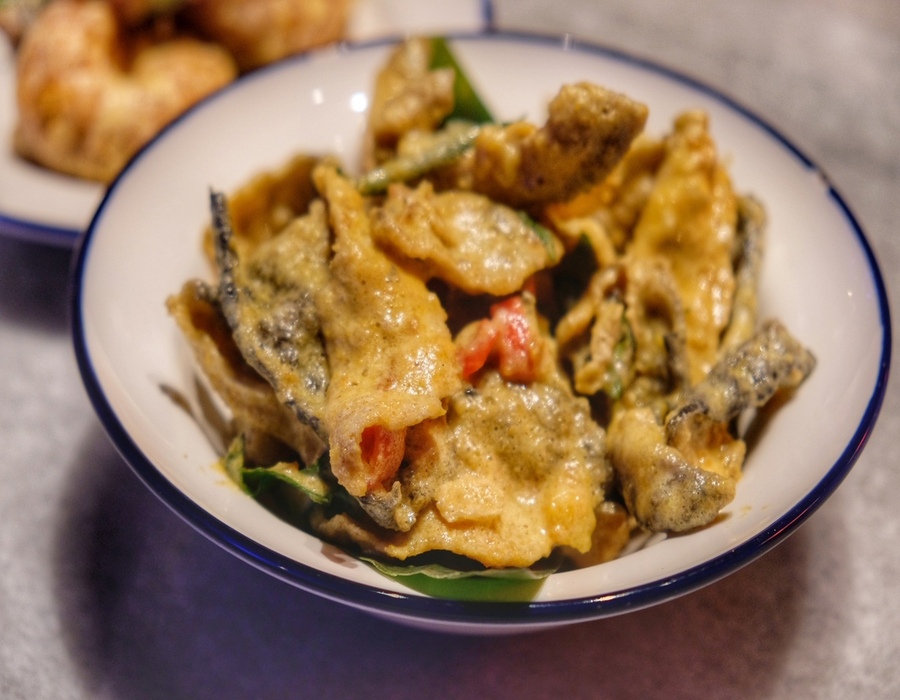 Single portion dishes are quite decently priced for a restaurant in town area, each dish is at $10 each. Surprisingly, the oyster omelette reminisces with old school flavours here. Don't forget to try their laksa as it deepens the broth flavour with a lot of shrimps and ingredients.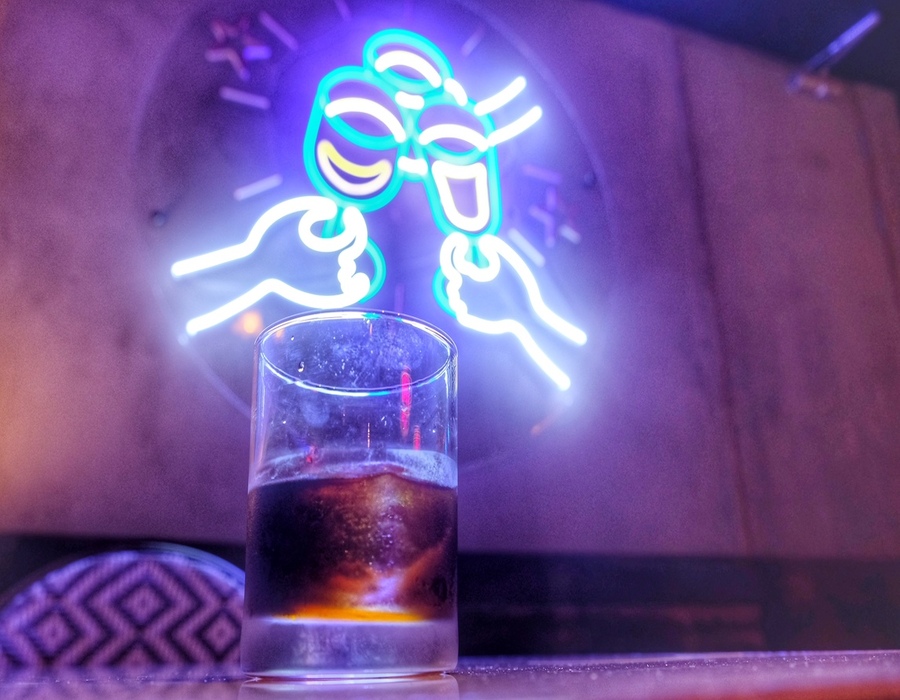 The restaurant holds a superbly cool bar counter where you can enjoy their carefully curated and innovative cocktails such as Kopi-O-Gao and Yum Sling, each cocktail is priced reasonably from $18 – $20.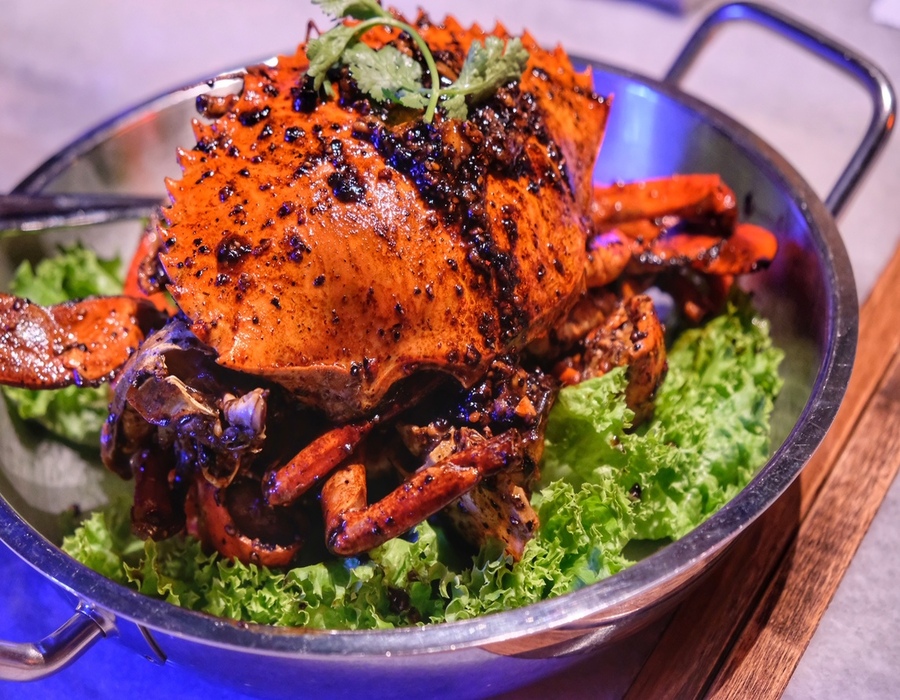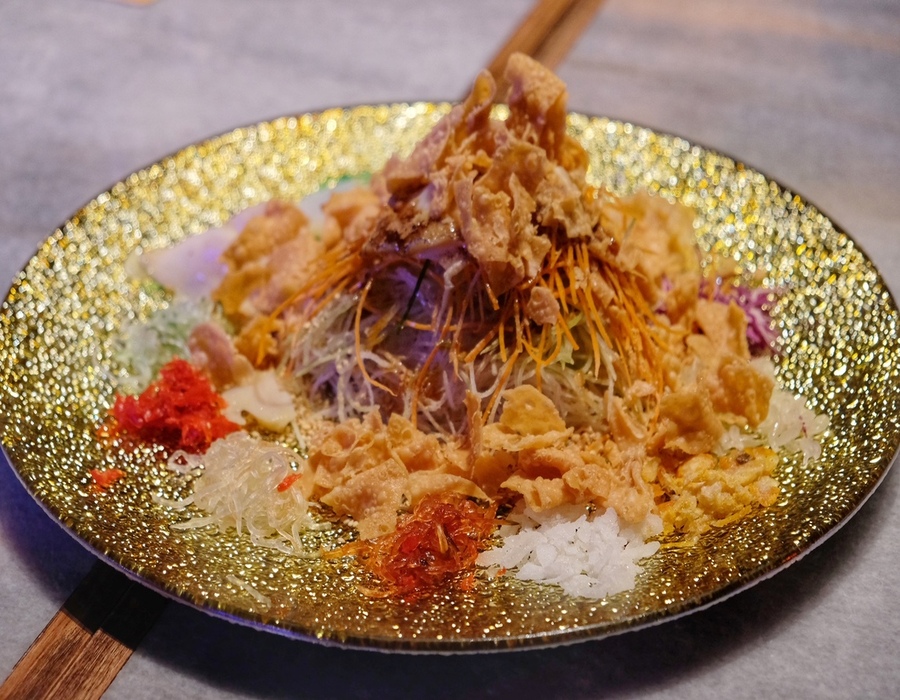 Other special highlights will definitely be their all-year-round lohei as they called it 'Rainbow Yu Sheng', setting at $6.80 per serving. We also sampled the Black Pepper Crab ($78). The crabs were fashioned in a good way with spicy and savory flavours.
Review Rating: 8/10
3 River Valley Road, #01-06/07 Clarke Quay, Block B, 179021
Nearest station: Fort Canning, Clarke Quay
Phone: 6261 6463