Agrabah – the fictional Arabian city from the peninsula's pre-Islamic distant past and Singapore – a modern city of spires in metal and glass that reach to the sky, may seem worlds apart at first but you would soon find it familiar. Part of the beloved story's appeal lies exactly in how it relatable on so many levels, from the hawker-filled streets of Aladdin's hometown to the existentialistic struggles Jasmine and Aladdin grapple with amid a strict hierarchical regime, and especially a midnight joyride around town in a one-of-a-kind vehicle only large enough for two. Very quickly, it transcends from a story about a pauper and his princess to becoming a personal one. It is little wonder that this musical has become a hit Broadway sensation, and there is no better time to catch it than today!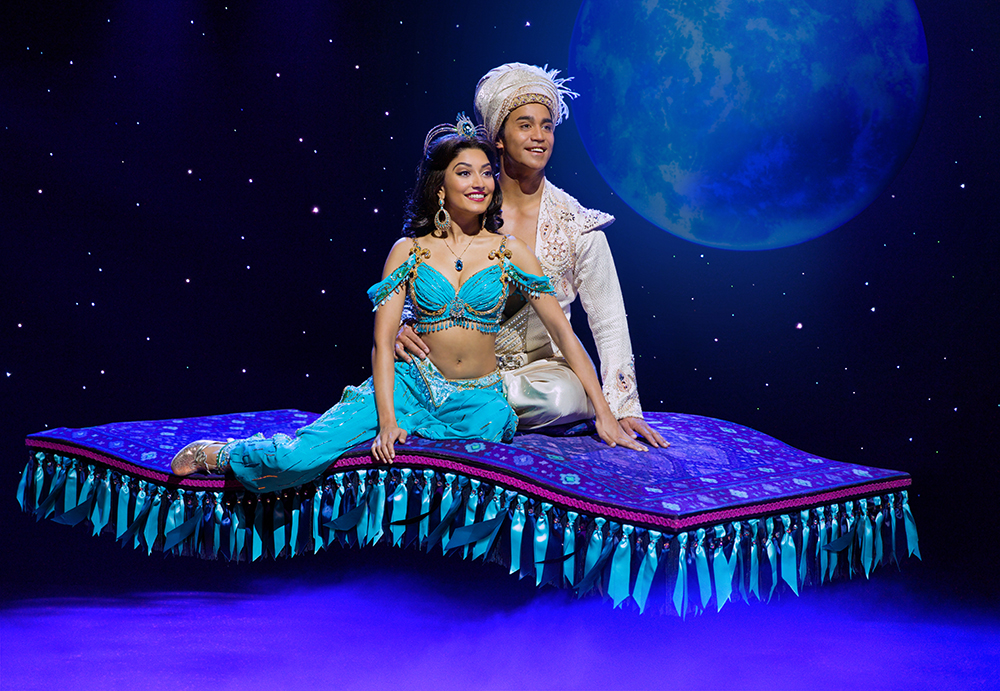 For one, up until the 1st of September, Agrabah will in fact be located in Singapore – created every daily except on Mondays in painstaking detail with the sweat and dedication of stage engineers at the Marina Bay Sands theatre.
   
Same City, Two Names
The set of Agrabah is an absolute marvel. The stage measuring barely 35 meters by 15 meters is transformed into colourful streets filled with hawkers, replete with gorgeous skyline and white palace. Sounds just like home. Singapore is tiny but its winding streets still Google Maps to navigate, it has a world famous skyline and the Istana is also white.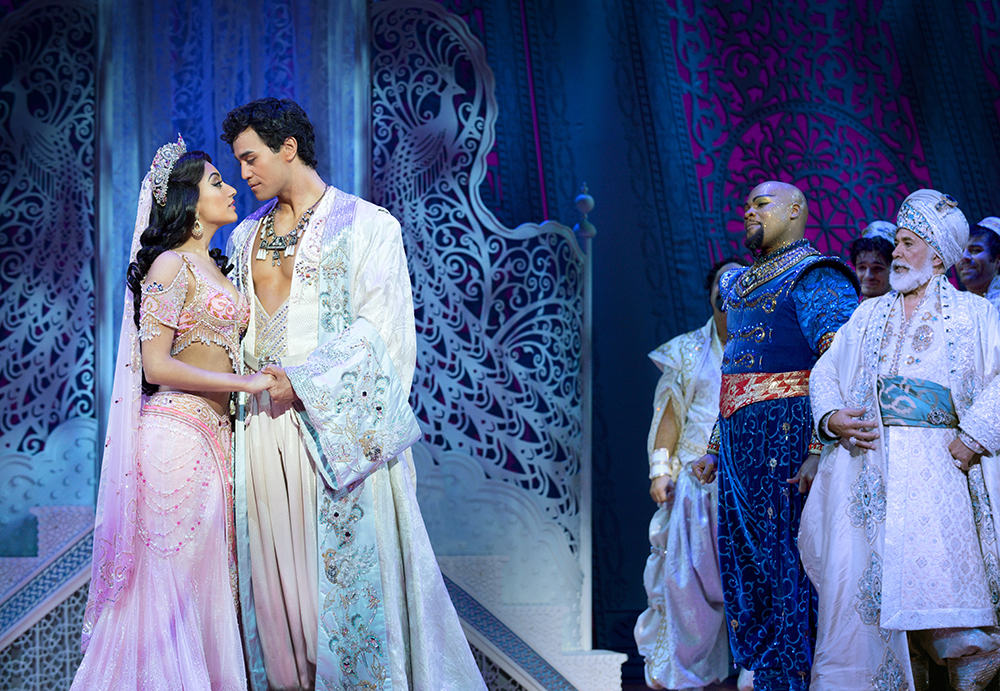 The residents of Aladdin's Agrabah are concerned with money and making a living. Aladdin and his entourage struggle to find enough dough and when he does, it is barely enough to go around. They are, however, entrepreneural, and are undeterred in their efforts to start up an entertainment troupe. That plucky spirit sounds exactly like what made Singapore what it is today.
Like Singapore, Agrabah has flashy vehicles gracing its spaces. The flying carpet wows as readily as a red Ferrari and seats as many as a coupe. So much so, that Princess Jasmine can barely contain her excitement.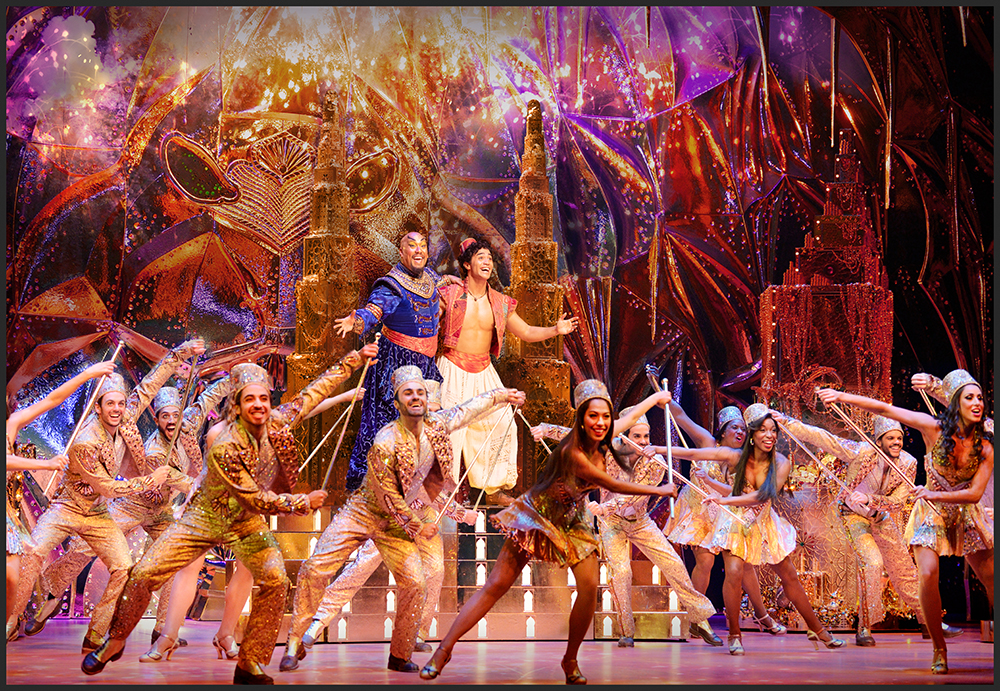 The Genie steals the show and charms gentry and proletariat alike with his big, loud, non-conformist personality much in the same way our local comedians, Kumar or Russel Peters.
Like Singapore, Aladdin's Agrabah is a multi-national melting pot. There are architectural features coming from a hodge podge of influences like the onion domes of the subcontinent, and flat roofed houses of North Africa. The city also hosts visitors from near and far, with many dignitaries travelling to win the hand of Princess Jasmine.
Both cities are traditional and conservative societies. There are set ways of behaviour and conduct. Consequently Aladdin and Jasmine are caught up in an existential dilemma between free will and expectations. Ironically, each admiring what the other has.
So with that much in common, come take a look for yourself and join in this fun, carnivalesque fantasy with friends and family today.
Details
Showtimes: Daily except Mondays
Location: MBS Theatres
Tickets: Available at the box office or online at Sistic
Prices: From $60 – $238, with special prices announced periodically