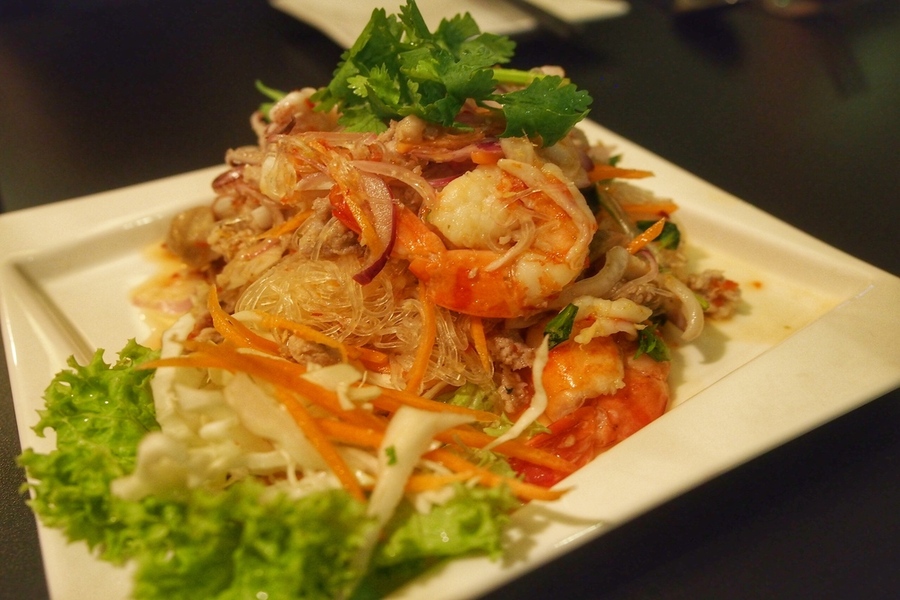 If you're craving for Thai food (dine like a real Thai), Thai'd Me Up has all that and more to offer, using mostly authentic and sustainable produce with everything made from scratch in their kitchen.
The authentic Thai food concept is a strong draw – Thai'd Me Up certainly provides the best Thai food in Bukit Timah.
Just a little story about them..
For a relatively new restaurant that's lauded more for its food, it has an extensive drinks list too. Their bottled beers and wine list show a deep regard for pairing as these are selected to go with the menu. Of course, you will get your favourite Thai Iced Tea and Thai Lemongrass Tea here.
To head back into a short story for the people behind this restaurant's concept, it is run by a team of local entrepreneurs who are same people behind Coq & Balls.
Authentic regional Thai food
TMU specialises in Thai street food by preparing them from scratch, and believes in the unadulterated freshness in flavours from true Thai ingredients, I am totally sold on it.
It was really tough navigating through the menu and deciding what to have, especially when there were 7 of us. This was because there were plenty of great food options to try. My next instinct was simply to ask for recommendations on the menu, and the wait staff was not only well-informed on what the favourites were, they knew what goes into the dishes specifically, kudos on that.
We went ahead with her recommendations, which included a Tod Mun Koong, Prawn Cake ($12.90), the Yum Woon Sen, Glass Noodle Salad ($15.90), Tom Yum Goong ($14.90), Pia Muk Yang, Grilled Squid ($23.90), Phud Kra Prao Gai, Minced Chicken with Basil ($10.90), Kai Yang, Grilled Half Chicken ($16.90) and Kao Pad Nham Leab, Olive Fried Rice ($12.90).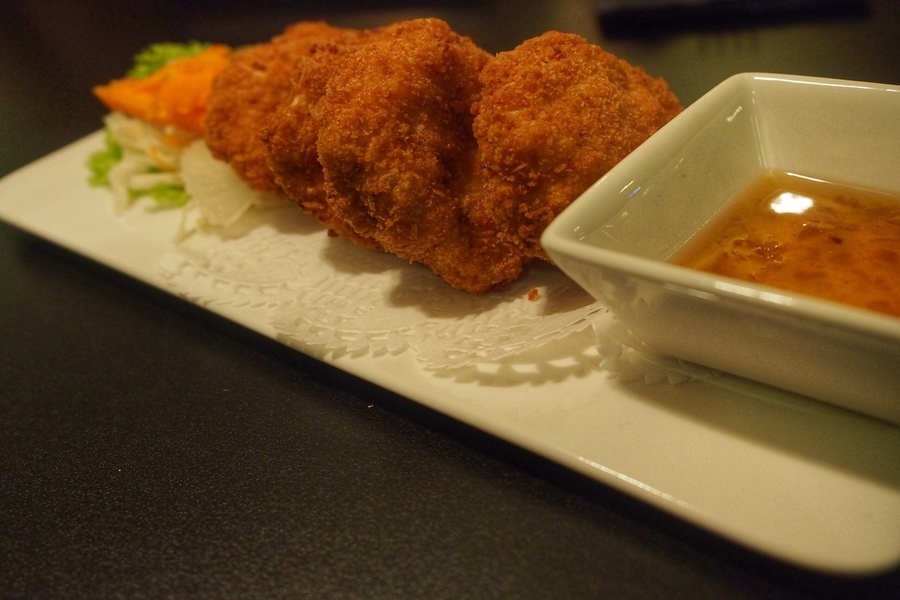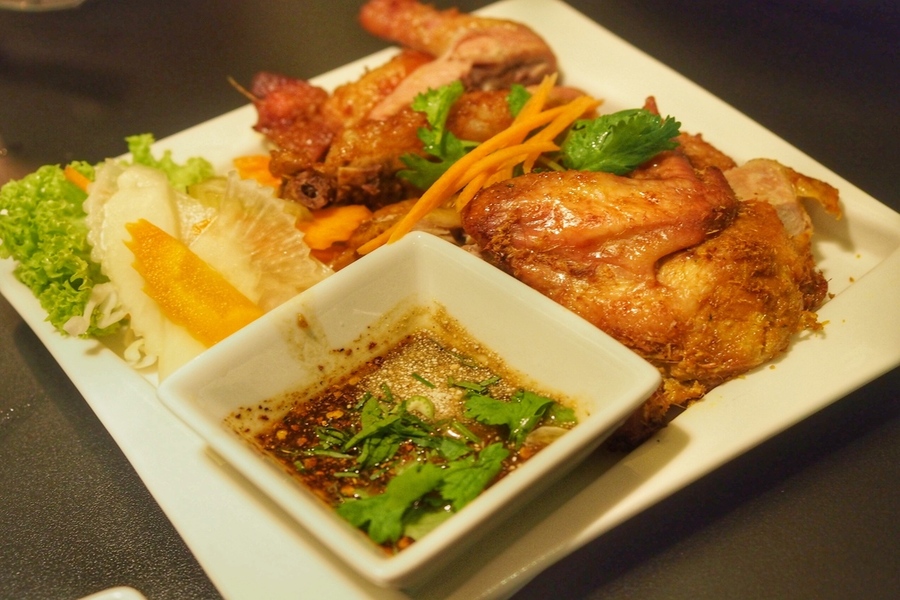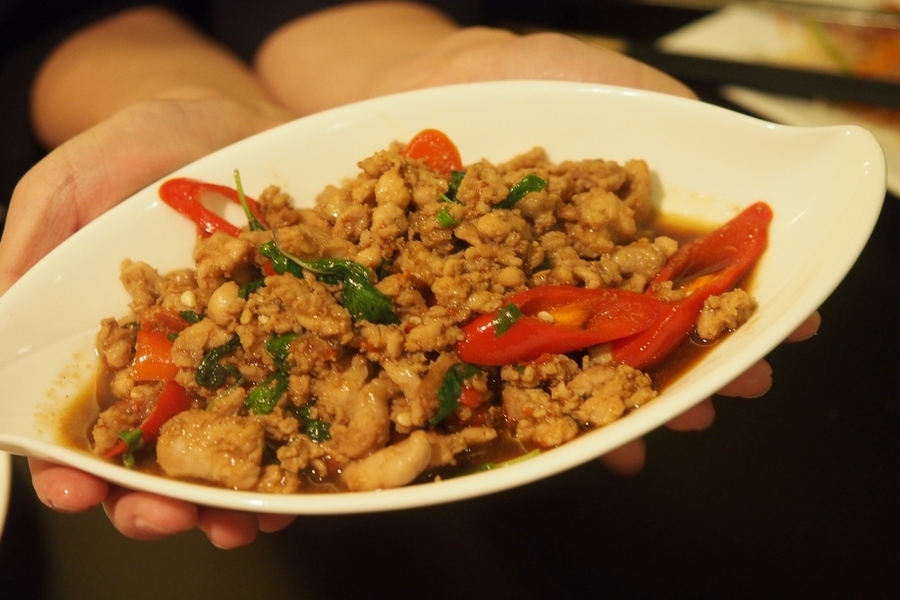 The Glass Noodle Salad was tangy, only slightly spicy. It had a really good texture as it wasn't cooked through deliberately. The Kai Yang was a show-stopper, with the tender grilled chicken falling off the bone as we chowed through it. The fragrance of the Olive Fried Rice was so significant with other strong flavours as it gave 'wok-hei' effect.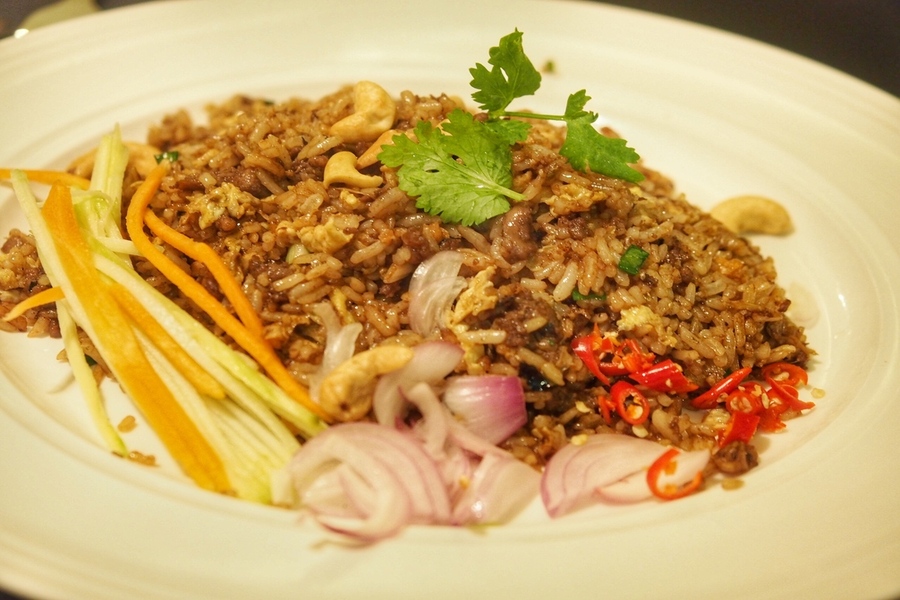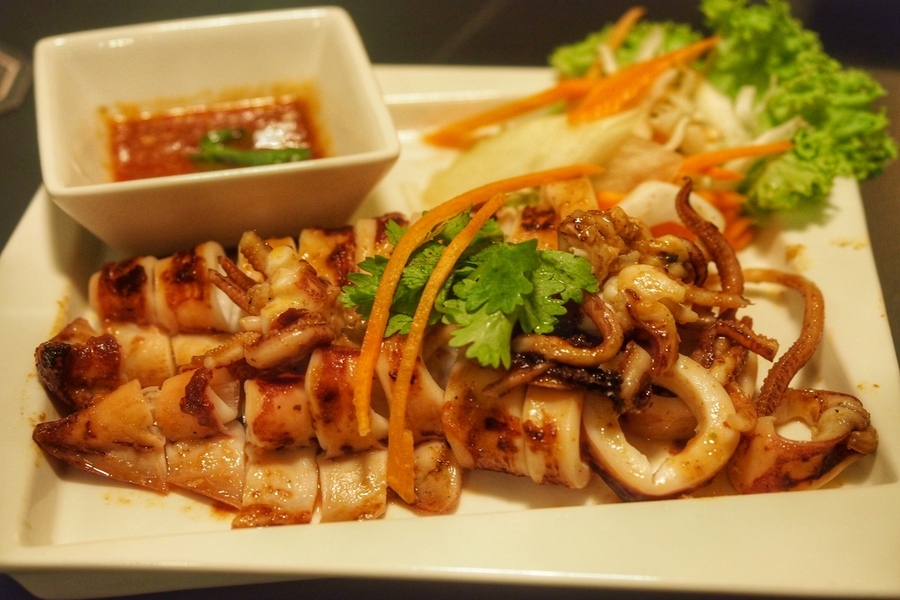 The tom yum soup was the best accompaniment to the fragrant jasmine rice, lightly spicy with the right amount of sourness. The grilled squid was the next top favourite as it was almost impossible to finish the wholesome dish as the serving was indeed generous.
Verdict
The restaurant had a very strong expatriate following, with largely Caucasian diners – perhaps the reason why the dishes were customisable in spice levels. And overall, it was very well put together with a really impressive menu list. I am sure that Thai'd Me Up at Bukit Timah will have the diners coming back over and over again to try it all.
271 Bukit Timah Road #01-04 Balmoral Plaza 
Singapore 259708
Phone: 62355110
Nearest MRT: Newton MRT (Nearest Bus Stop 40051 served by: 48, 66, 67, 170, 171, 700, 960)
Opening Hours: Monday to Wednesday: Dinner 5.30pm – 10.30pm / Thursday and Friday 5.30pm – 11.59pm/ Saturday 12.00pm – 11.59pm/ Sunday 12.00pm – 10.30pm