House-made ingredients, liqueurs and garnishes with an oriental twist
The Cantonese restaurant Madame Fan by famed restaurateur Alan Yau launches its highly anticipated extension, Madame Fan Bar. The cocktail bar is designed to be seductive and classy.  The establishment's cocktail programme is helmed by world-class cocktail championships winner Davide Boncimino, Head Mixologist who brings his signature philosophy of creating drinks that are 'good enough to eat'.
Upon entering the bar,  it still feels posh, intimate and seductive. Davide believes in the philosophy of putting culinary ingredients, technique and traditions in crafted cocktails, resulting in brilliant flavour palette.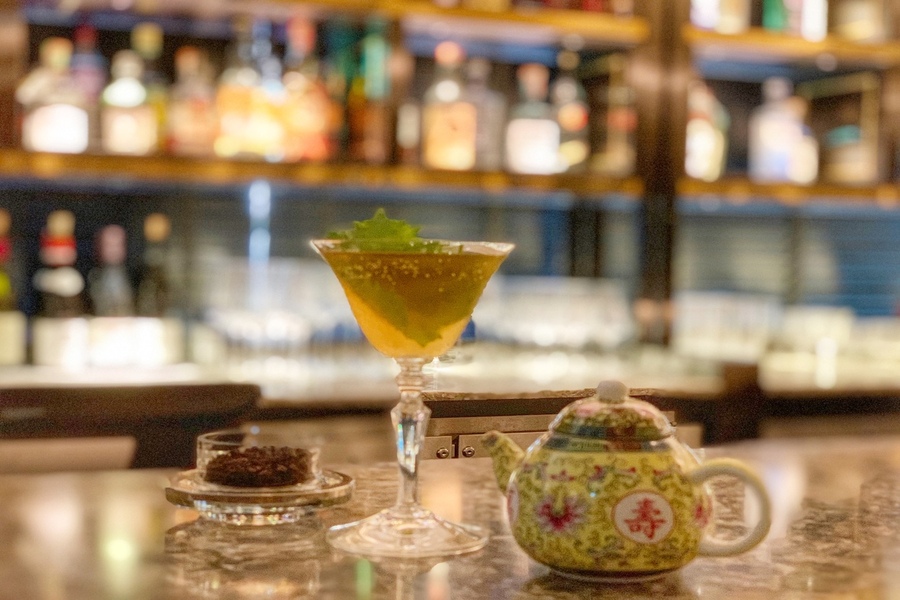 Like their Yu Cha (S$26), the delicate and light flavours come from the brewed Oolong Tea as the cocktail blends with Beefeater 24 Gin and herbal liquers beautifully.  It delivers with a perfect oriental twist.
Next,  the Velveteen (S$24) infuses a rich mix of Plantation Pineapple Rum with salted coconut infusion and house-made gula melaka ice cream. There's an enormous amount of preparation goes into this drink.
Every cocktail is basically like a dessert. Interestingly, Davide pushes the boundaries of what we've come to expect from a cocktail bar. He does a good job of experimenting with culinary techniques to discover lighter and more nuanced flavors to marry into the spirits.
Verdict
We can't deny that Madam Fan Bar delivers drinks with theatrics flair.  For more information, please visit http://madamefan.sg/.
Review Rating: 7.5/10
The NCO Club, 32 Beach Road Singapore 189764
Madame Fan Bar's Opening Hours: 12.00pm to 11.00pm, daily
(Madame Fan Restaurant is open on Mondays to Sundays, including public holidays, from 12.00pm to 3.00pm (Monday to Sunday) for lunch, and 6.00pm to 11.00pm for dinner.)
Nearest Station: Esplanade, Bugis