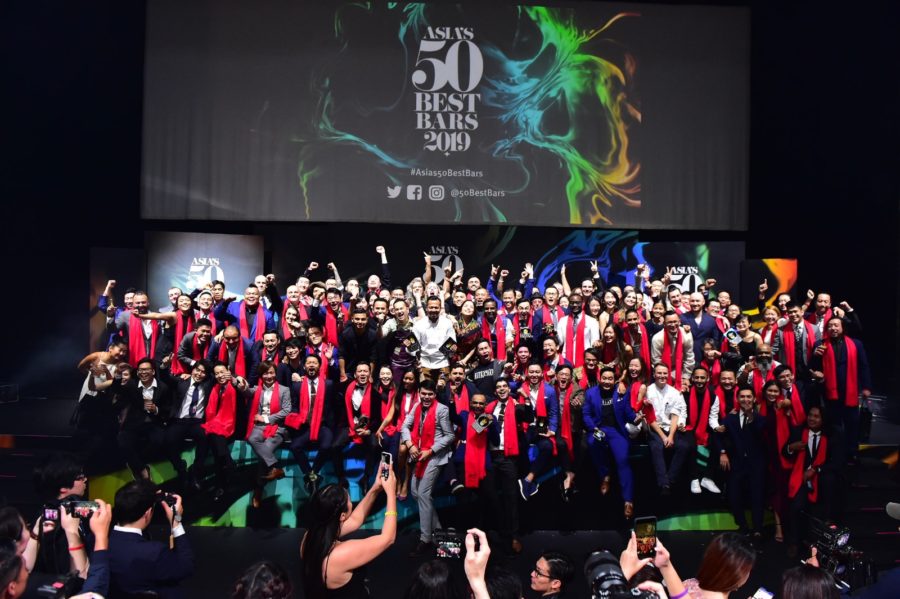 The 2019 list of Asia's 50 Best Bars was announced at Capitol Theatre, Singapore, for the second consecutive year. The fourth edition of the annual ranking features 12 new entries and sees Hong Kong's The Old Man clinch the No.1 spot, also becoming The Best Bar in Asia 2019, sponsored by Perrier, and The Best Bar in China, also sponsored by Perrier.
The Old Man is a bar concept by Agung Prabowo, James Tamang and Roman Ghale that first entered the Asia's 50 Best Bars list last year at No.5. An elegant establishment that pays tribute to Ernest Hemingway's Pulitzer Prize-winning 1952 novel of the same name, the bar and its team proved their mettle through the flair and finesse in executing nine experimental cocktails inspired by the writer's favourite ingredients and combinations, from butter-fat-washed gin to beeswax-infused bourbon.
Manhattan is once again The Best Bar in Singapore, sponsored by Michter's, at No.2 in the 2019 list and also nets the Legend of the List Award, sponsored by Michter's, a title that celebrates the bar that has most consistently proven its excellence over the history of the list.
At No.3 is Indulge Experimental Bistro, The Best Bar in Taiwan, sponsored by The London Essence Company. Singapore claims the next two spots with Native (rising four places to No.4) and Atlas (No.5). This year's edition of Asia's 50 Best Bars kicks off a three-year partnership between the 50 Best organisation and Singapore Tourism Board. The collaboration will also see The World's 50 Best Restaurants awards and The World's 50 Best Bars awards make its Asian debut in Singapore in 2019 and 2021 respectively. You may find more about the Asia's Best Bars 2019's list here.