Just for the city folks (read: robots) in Telok Ayer
An extension of the already-famous Bitters & Love, a bespoke cocktail bar, Free the Robot is a gentle nudge to the city folks that throttle the busy CBD area, robot-like. Serving quick, 'clean' and delicious lunch fare – salads with organic greens where possible, burgers with home-made patties – Free the Robot makes a difference to the everyday office diet.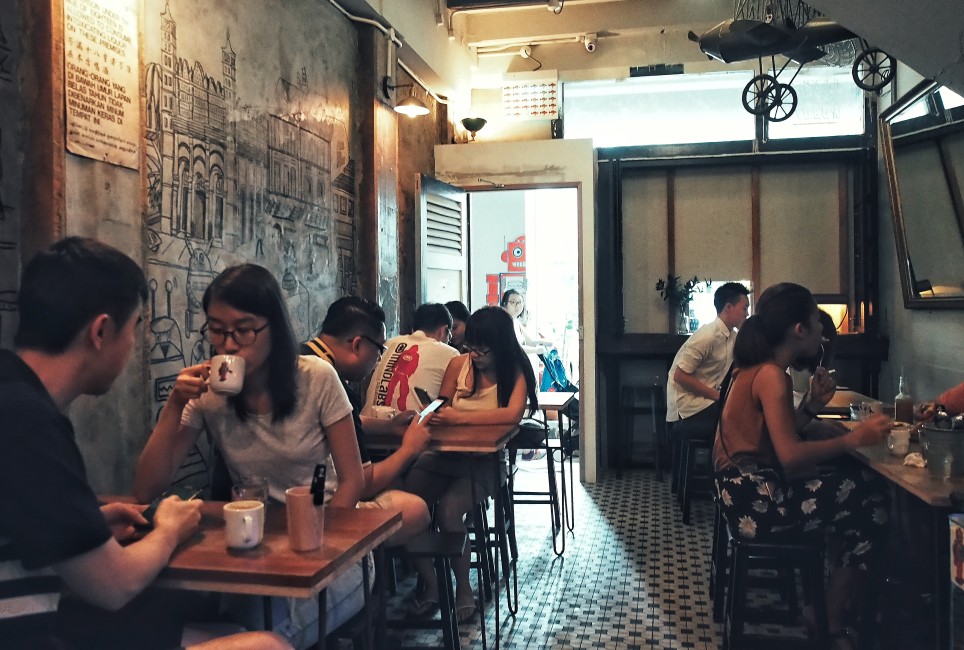 Free The Robot's interior exudes a welcoming ambiance
Largely keeping the original unit intact with roughed up concrete walls, gorgeous mosaic floors, and walls adorned with #robotporn, Free The Robot has been a hotbed for many CBD folks.  By attempting to 'free' the robot within each city dweller, this creatively-crafted space allows individuals to escape the confines of their daily drawl to be free and be who they are.
Here, you might find their most Instagram-worthy mascot, Baileys, pottering around like a boss. No official poll has yet been done but Baileys seems to be leading the selfie counts at Free the Robot, taking a lead against their awesome cuppa.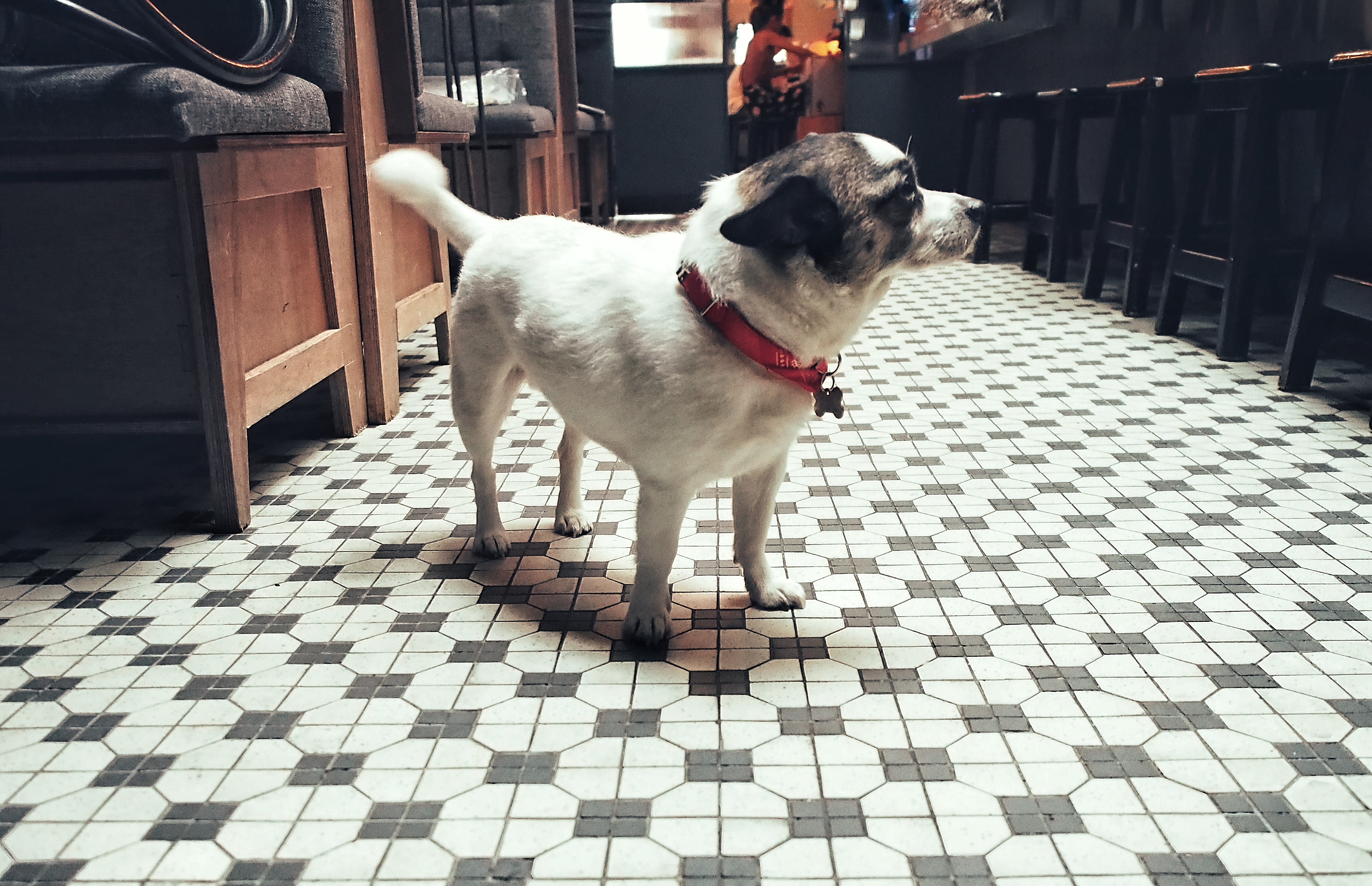 A detailed menu paired with signature roast coffee choices and recommended mains (with the side of a quiet rainy day), this cafe nestled along shophouse-lined Telok Ayer is perfect for any repose.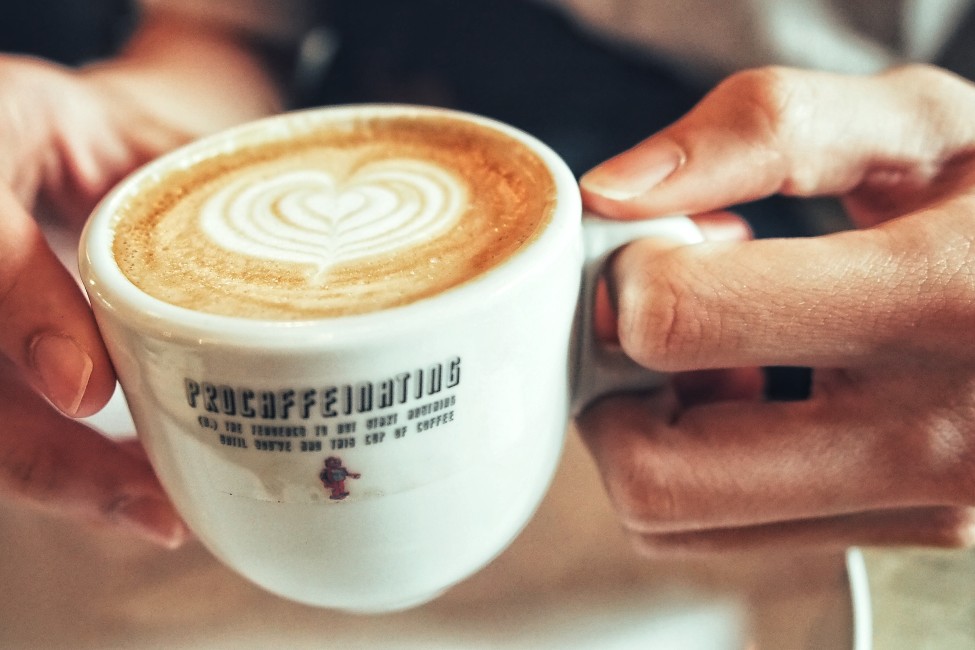 I had the Free the Robot Signature – Coconut, Espresso, Milk ($6). It was actually a layer of extra virgin coconut oil set afloat on the usual milk + espresso. It was surprising that the fragrant whiff of coconut did little to mar the intensity of the coffee. That came as a rather pleasant surprise.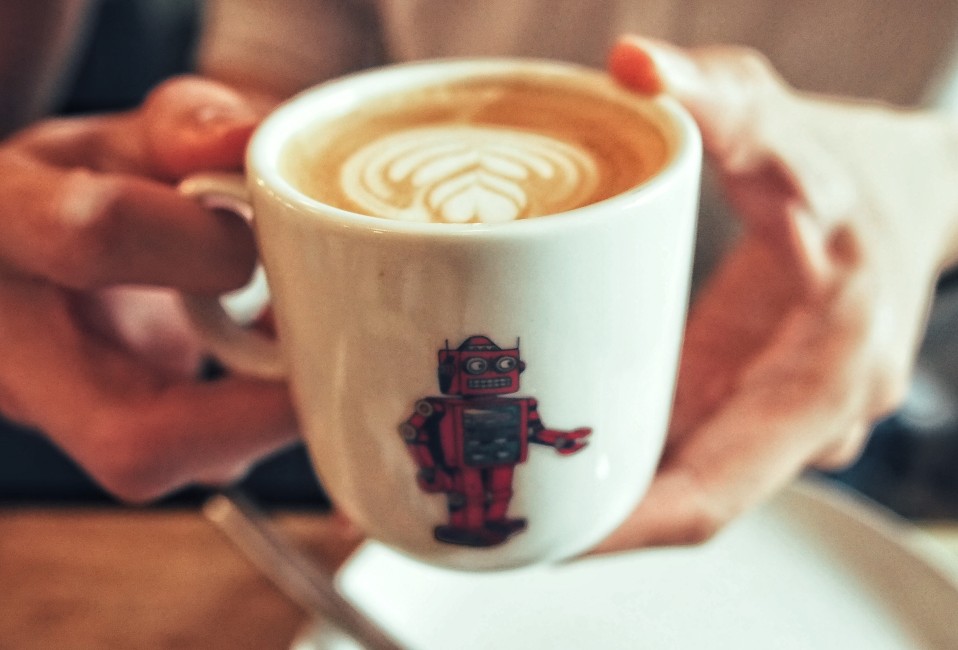 My lunch companion had the Vanilla Latte ($5). It blew him away with the creamy and refreshing taste, especially knowing that they made their own vanilla essence. Other drinks like Valrhona hot chocolate ($7) and cold pressed juice ($7) made sure there's something for everybody. Bothering to get a cold-press juicer also scores extra for them, ensuring all nutrients are captured for consumption.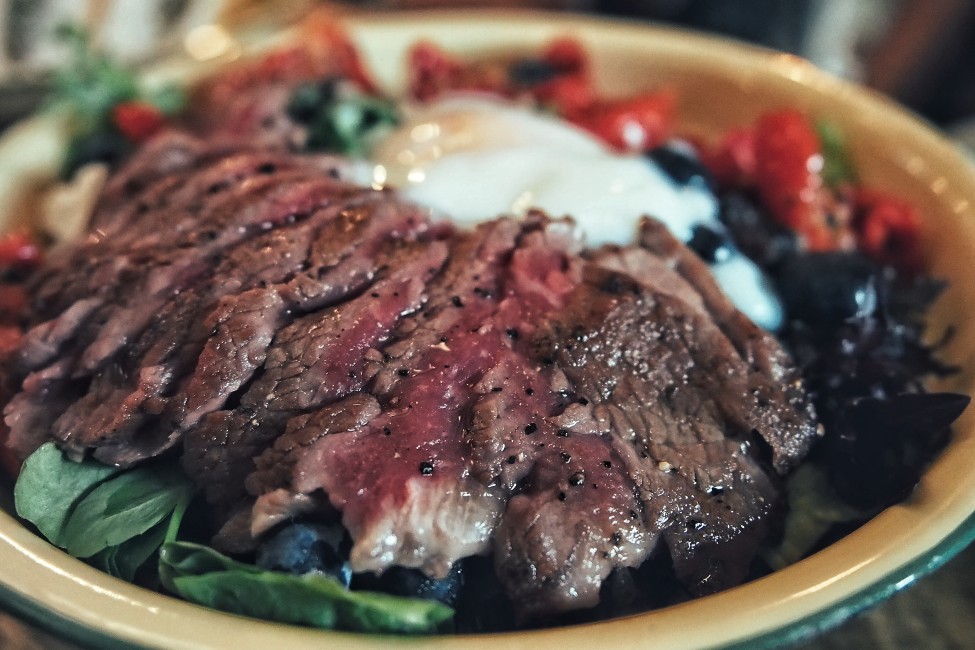 Pan-seared Shoulder Beef Tenders Salad with Sous-vide Egg ($8 for greens and five toppings, $3 for an additional sous-vide egg). Totally balanced, fresh and good.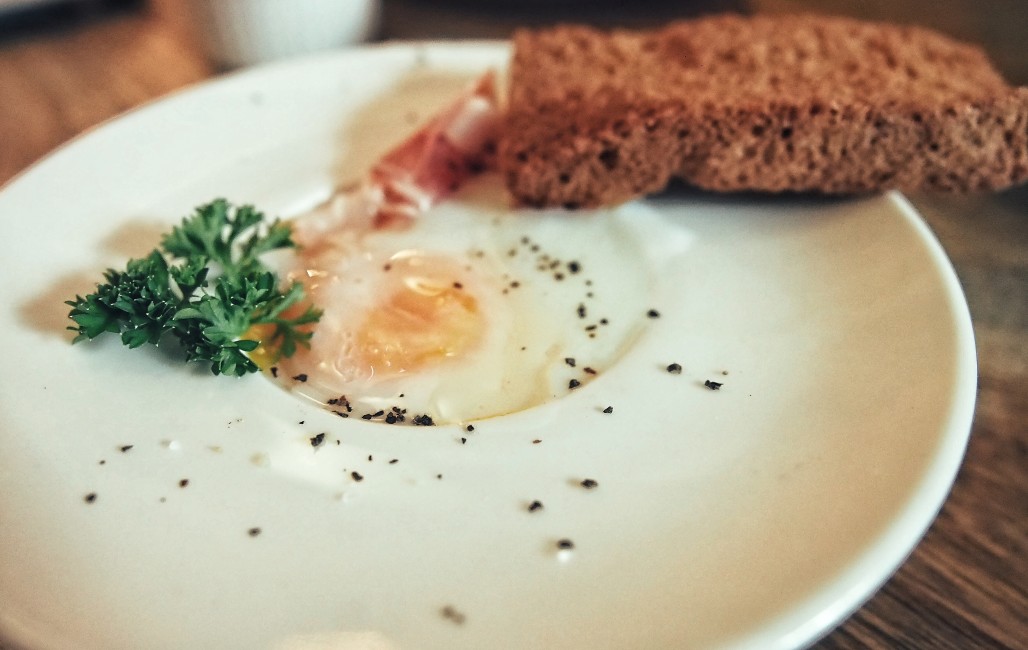 Sous vide egg with truffle oil and jámon, with a baton of bread (again made in-house) ($3) was our favourite item from their menu. The fragrance of the truffle oil lingered even after we polished it up cleanly.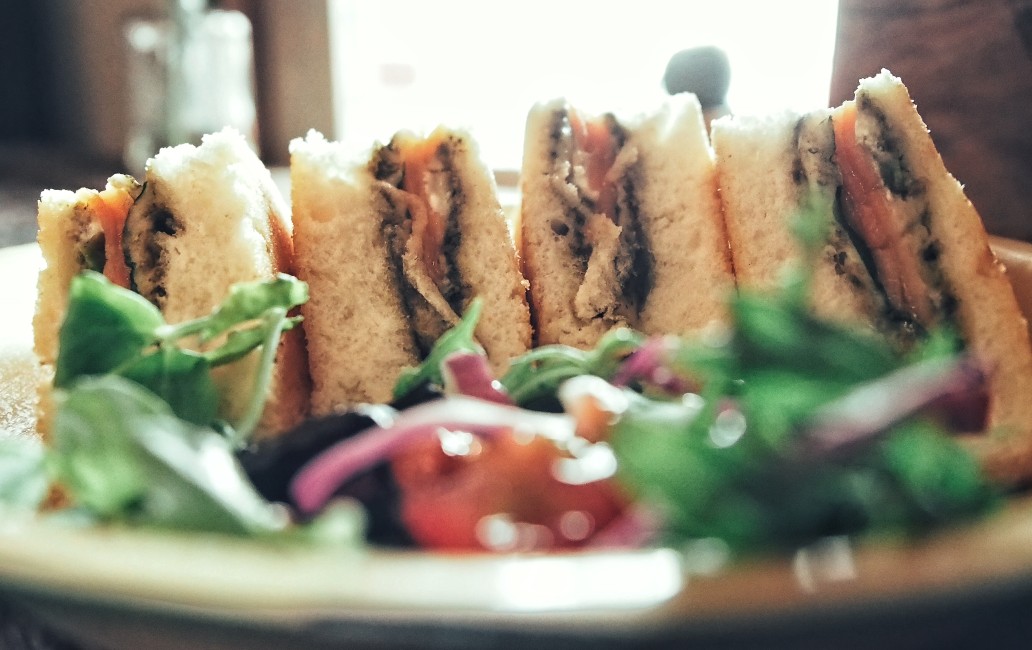 Even as we are filled to the brim, we pressed on for the Avocado Pesto Toastie ($7) a simple, tasty sandwich option that vegans will be glad for. For the price, the serving was really quite generous, and of course packed with good flavours.
Their all-day brunch menu includes the namesake Free the Robot Burger ($12), topped with a sunny side up egg, melted cheese and bacon; the Surf & Turf Meatballs ($7.5), prawn, pork and chicken meatballs layered on a brioche bun.
Bitters and Love serves surprising cocktails 
As night descends, the robots are freed and in comes Bitters and Love. Attracting the chic and trendy working folks, it has a team of humble and fun bartenders delivering a relaxed and casual atmosphere. Most of the staff have been together with the bar since their opening, and naturally most of their loyal patrons have are now friends.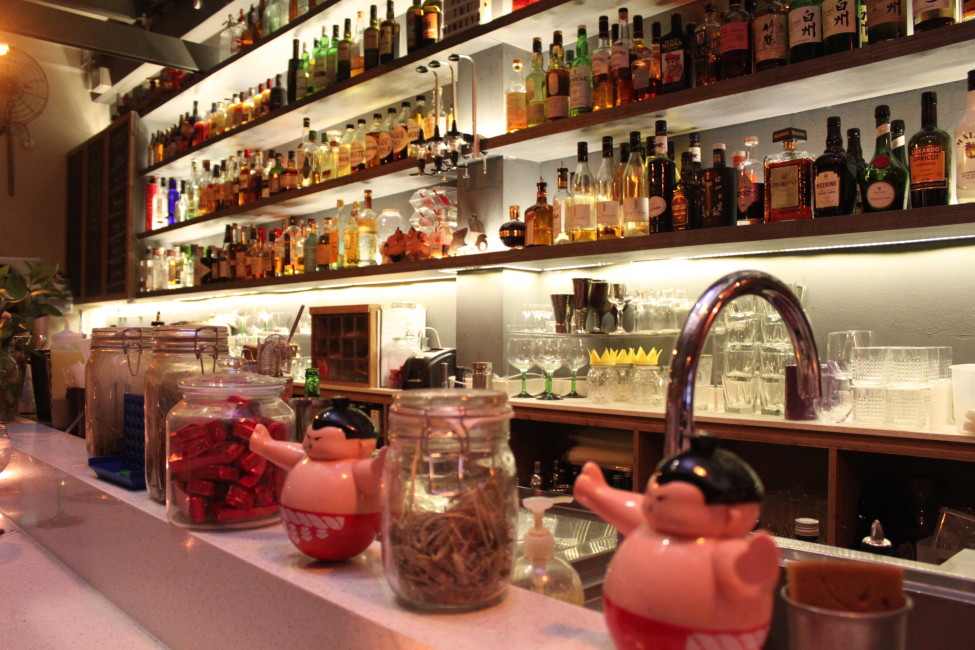 Following the same ethos as Free the Robot, the bar makes close to all the bar condiments from scratch as well, even their own bitters. Being crowned at cocktail arenas before, their mixologist can churn out bespoke cocktails according to your preference, and have mustered a great list of innovative favourites as well.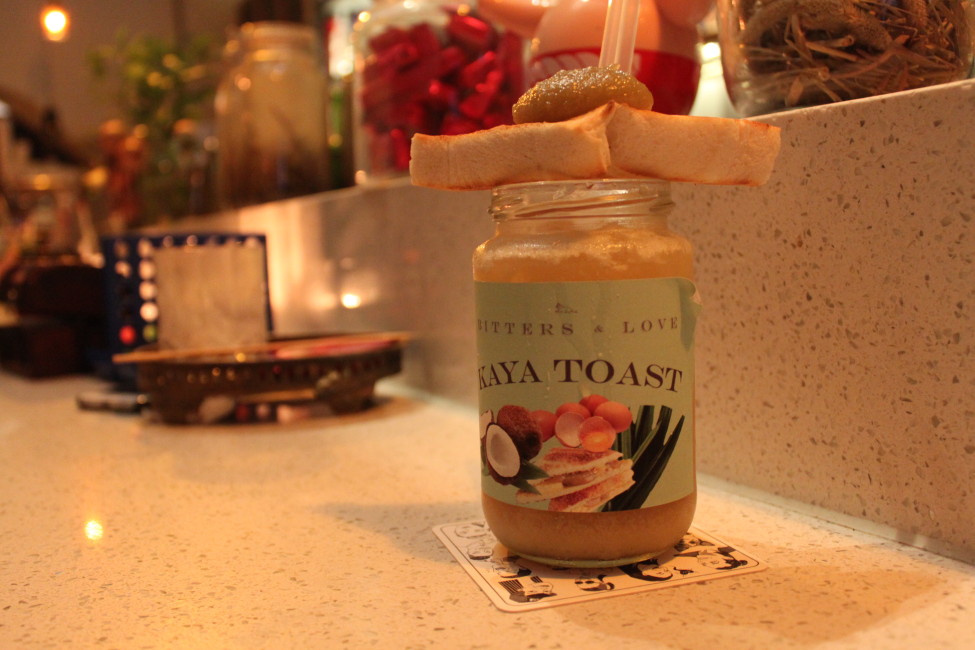 Kaya toast cocktail was a mainstay on their menu, a very inventive, sugary sweet, rum-based cocktail that ladies will definitely like. The kaya icing on top of their homemade brioche's made a great garnishing but more than that, it's yummy.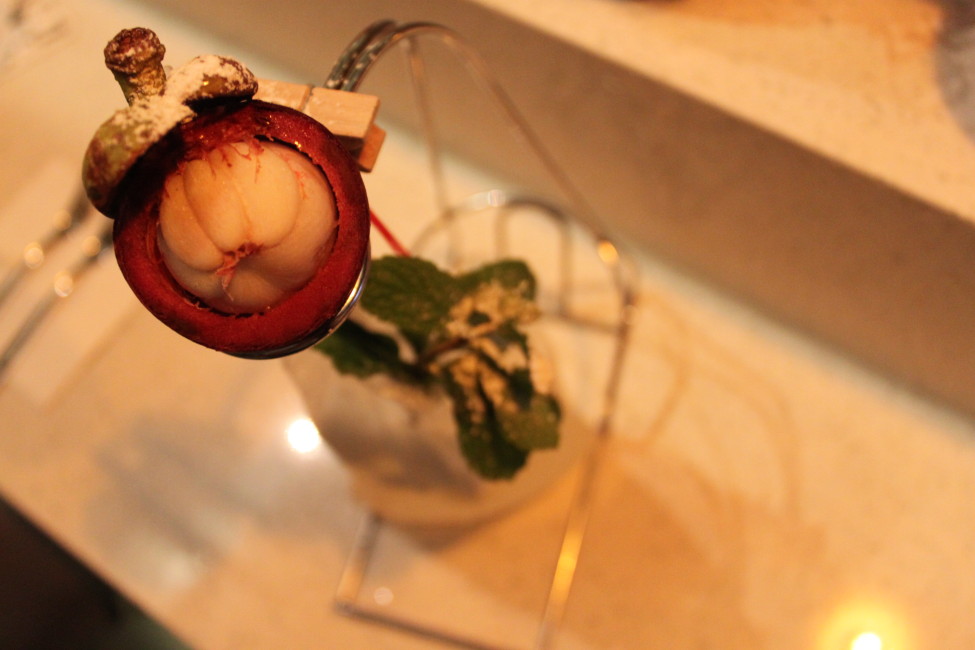 Their bespoke Gin-based cocktail came served with fresh seasonal mangosteens sourced from Pasir Panjang Wholesale Market (they go almost everyday just to make sure they get the freshest out). Old school nostalgia poured in as it was packed in a 'sng bao', and the cocktail came riddled with citrus notes that made it rather refreshing.
Verdict
Free The Robot was definitely a place where we will go back again. This was because it had an amazing selection of good staples like in-house bread, high quality coffee freshly produced daily. We know how it feels to live in a busy city, so if you'd ever like to free the robot within you, fear not for we have found one perfect place – Free The Robot.
Bitters and Love had an atmosphere that was intriguing with patrons talking across the bar, and across tables. It felt like a bar set in a tiny neighbourhood, one that they've created from their earnest hospitality that they'll keep for a long time.
Restaurant rating: 7/10
118 Telok Ayer St, Singapore 068587 
Hours: Daily 8.30am – 4.30pm, Mondays and Sundays closed
Nearest Station: Telok Ayer Station (Opposite Telok Ayer Mrt)
Reservations: Via phone, Facebook