Tapas have been making huge waves on Singapore's food radar, with many new snazzy tapas bars popping up every month.
If you are a fan of Salt Grill and Sky Bar in Ion Orchard, Australia celebrity chef Luke Mangan's tapas at Salt Tapas & Bar is something not to be missed.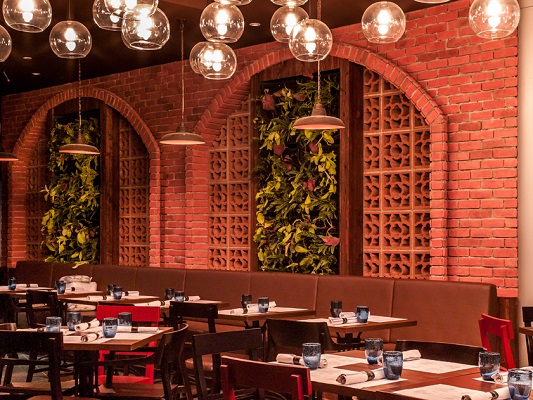 Mediterranean food not to be missed..
Etched at Raffles City Shopping Mall, many people may have the perceptions that this tapas restaurant will be very expensive. It is indeed very brilliant place that you can order many tapas and share it with friends. In fact, most of the dishes from the ala carte menu go below $15.
Serving with the freshest ingredients, Ronald Li helms at the Singapore's Salt Tapas & Bar and he introduces a series of new dishes from their refreshed menu. Roland's food creativity is significantly witnessed through his many creations. The dishes are not just colourfully curated, they are very delicious.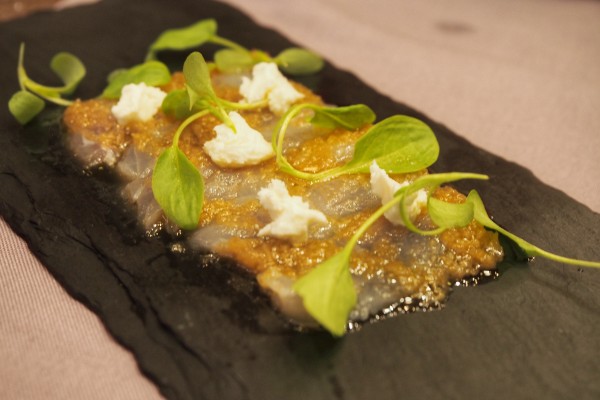 Day sashimi, ginger and shallot, Persian feta is something unique to order, away from the traditional tapas. It is fresh and sweet going well with feta. Depending on the fish of the day, the price is ranging from $16-20.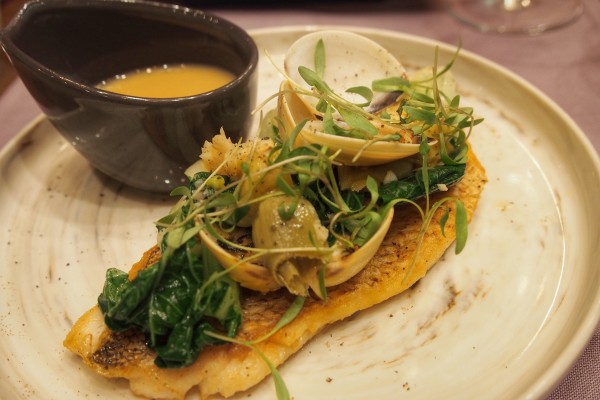 The seared day fish with white wine clams is a delightful start to the meal. The clams are very sweet and crunchy. Depending on the fish of the day, the price is ranging from $24-30.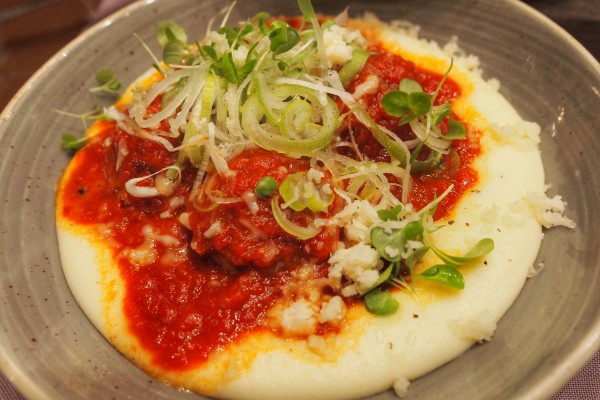 One of the must-try signature dishes is their Sumac spiced veal and pork meatballs ($15). It sat on mashed potato. It is very savoury and smooth, very satisfying indeed.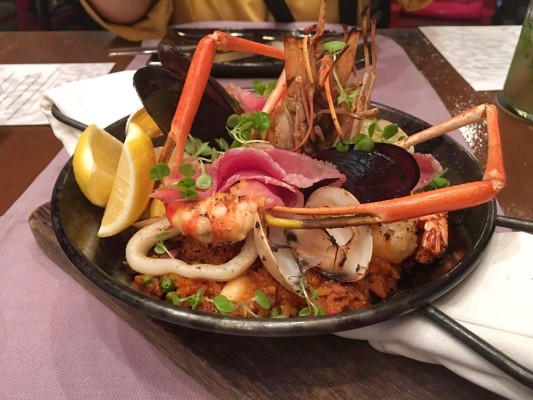 Another favourite of mine is paella to share – paella of prawns, mussels, clams, squid ($42). There are more exciting ingredients like chorizo, parma ham, saffron rouille. A brightly coloured dish that surprises me.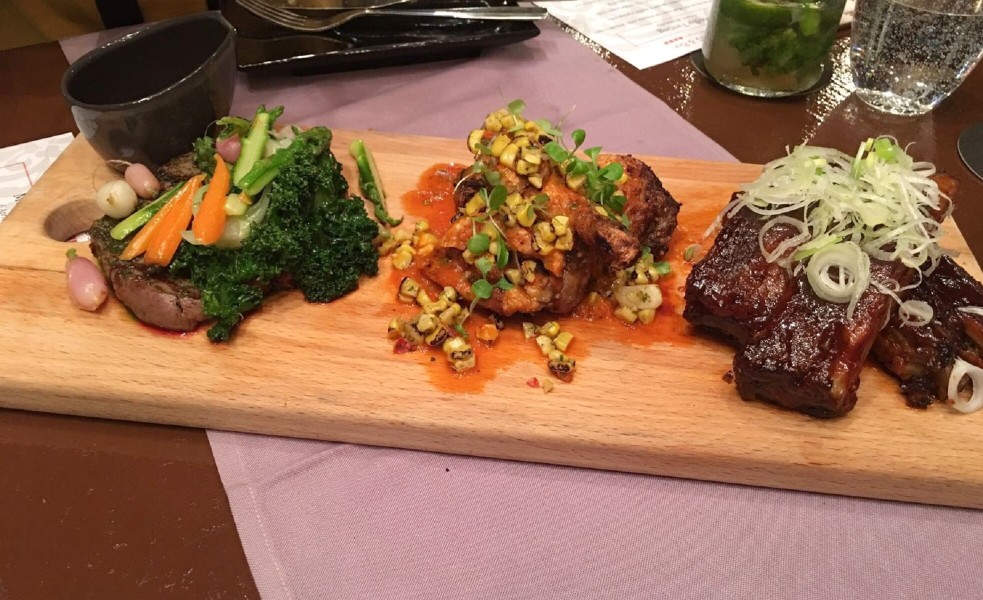 Another great highlight is their meat to share – Salt tapa's butcher block ($68). It comprises of grilled sirloin, pork ribs and spicy Cajun spatchcock. One serving can probably serve 3 to 5 pax.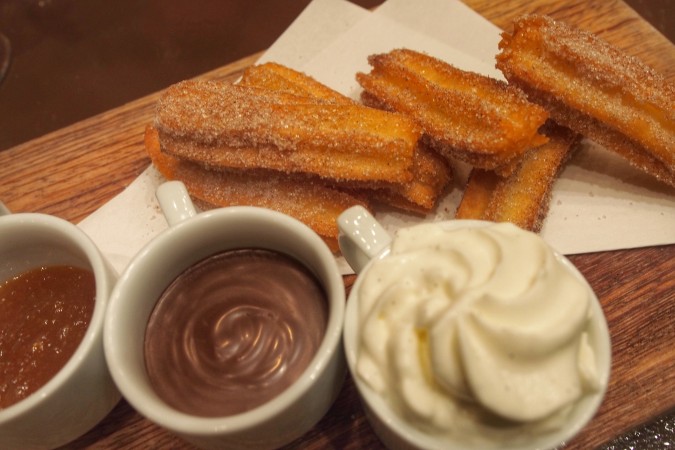 We had two very lovely desserts that cannot go wrong. Churros, nutella sauce, orange marmalade and Chantilly cream ($14) makes a brilliant companion to share with friends.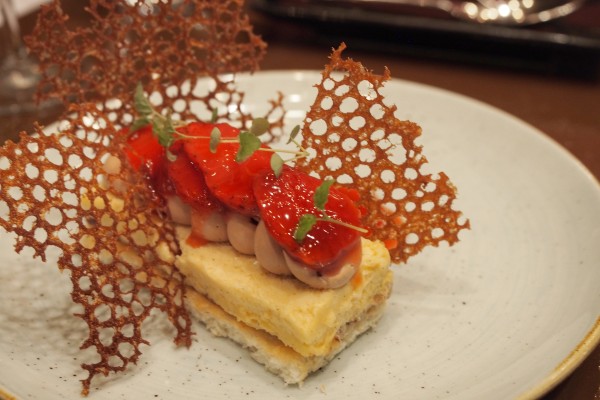 Dulce de leche & salted pecan semifreddo, strawberries, wafer ($13) will certainly mark as a ladies' favourite.
Verdict
My suggestion for you is to share the tapas with your friends freely. Not to mention, the restaurant is vibrantly decorated, setting its dining ambiance with a welcoming music. It sets as a perfect location for socializing with friends.
Restaurant rating: 7.5/10
252 North Bridge Road, #01-22A Raffles City Shopping Centre, 179103
Tel: +65 6837 0995
Hours: Mon – Sun, 1130am – 1100pm
Nearest Station: City Hall
Reservations: Via phone