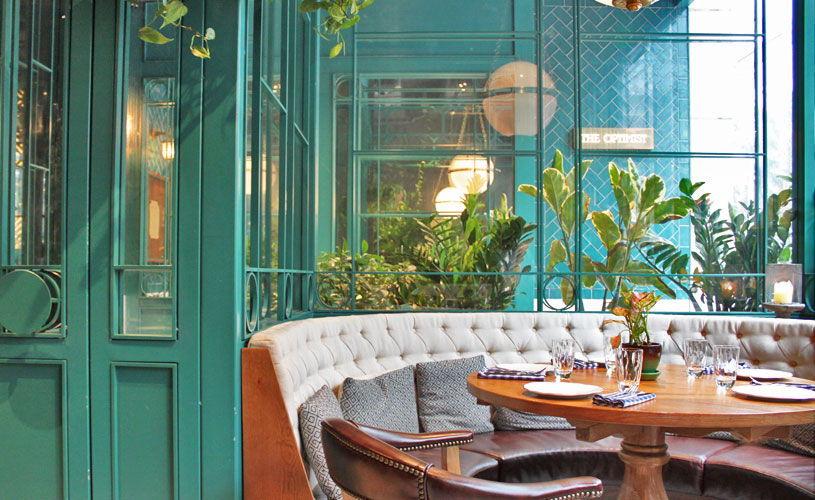 Hong Kong's well-known for their "cha-chan-teng", family-style Cantonese delicacies, dim sum and confectioneries but there's another world outside of that. The city-state which has long welcomed visitors from all over the world through their doors have established a dining scene that's so diverse, and yet true to their roots.
The Optimist's a Spanish restaurant that has won accolades, and scored high ratings for their authentic yet delicious Spanish fare and with the launch of their latest brunch affair – it's time to ditch that dim sum favourite a bit.
Spanish Brunch Buffet at The Optimist at Wan Chai
The perfect hangout for a lazy afternoon – The Optimist Spanish-style buffet is laid out like a bouqueria (market) with sharing tapas you can help yourself to. Hot tapas are delivered straight to your table so it's fresh and piping hot and the service staff are extremely considerate to suggest we moderate our go at the buffet line. The spread's really quite huge, and you'll probably want to try everything but note – everything in moderation please.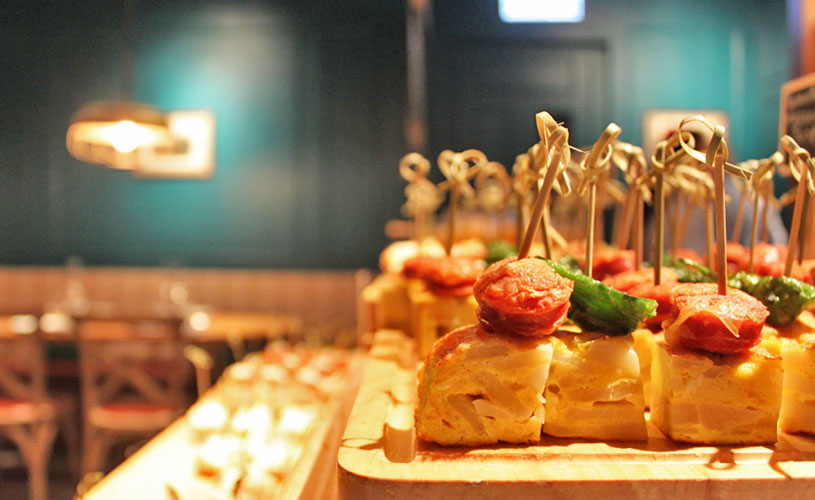 Sausage tortillas are soft inside, and fragrant and crisp on the outside with a savoury cut of sausage for that punch of flavour.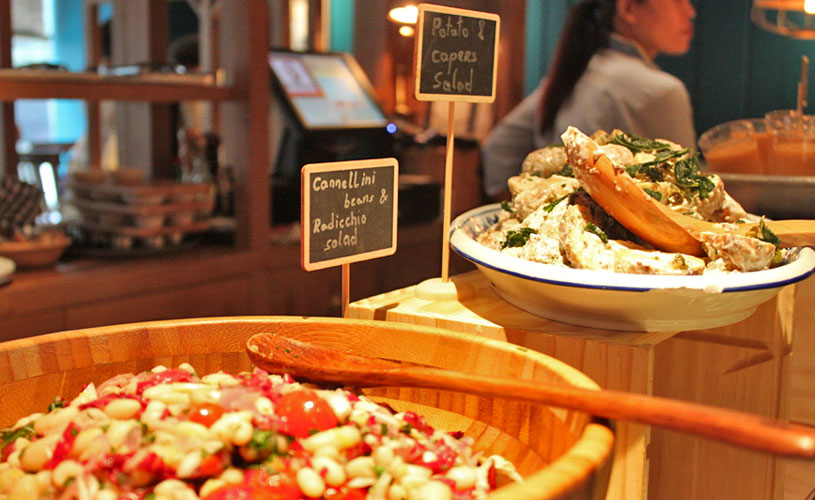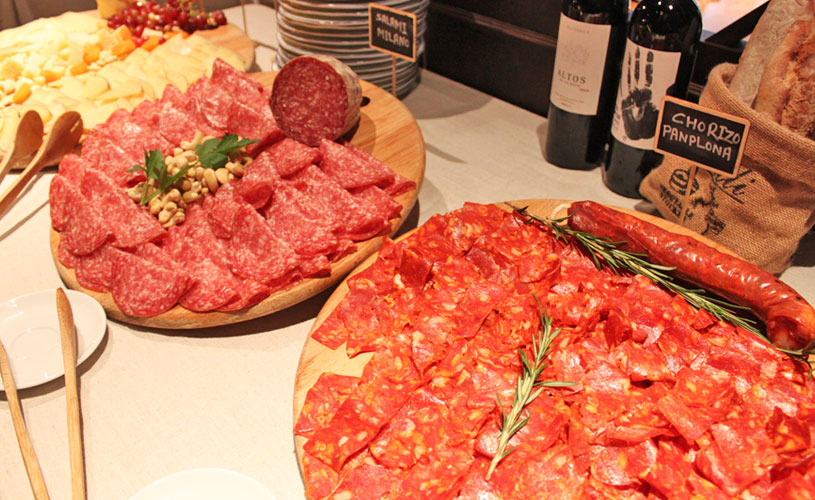 The line's really, really chock full of food from charcuterie and cheese boards to tapas, pintxos and salads. And really top quality cuts as well – they spared no expense in making this buffet a great venue with great value.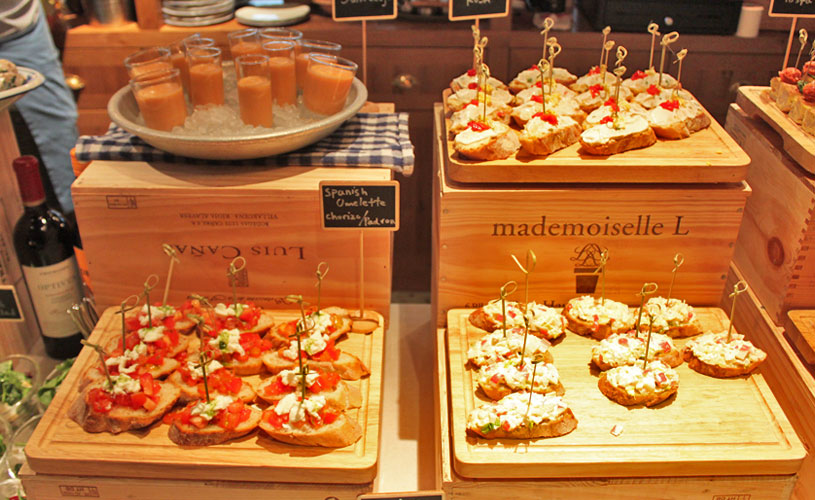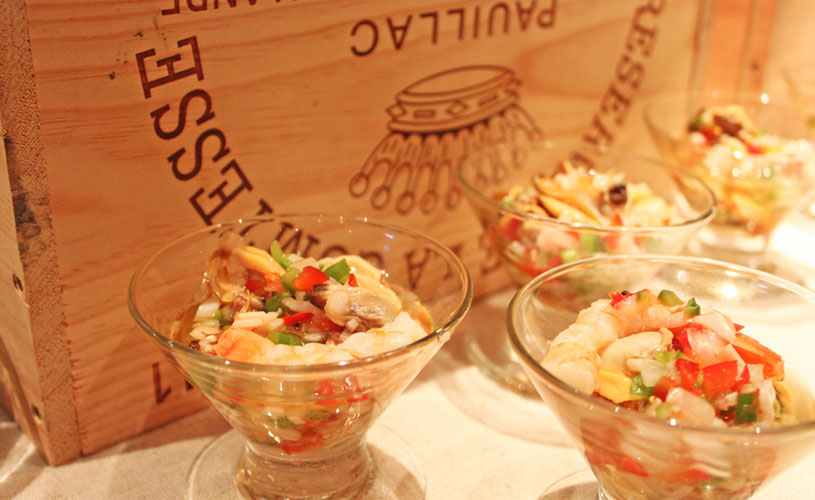 Free-flow options of beverages (additional HK$180) are available as well with prosecco, sangria, Spanish wines and beer. Of course, we opted for their cocktails, which isn't free-flow but it's been one of our endeavours to try cocktails from all places. The Peach and Almond Mojito (HK$90) is an excellent bright, refreshing mid-day drink that's a good accompaniment.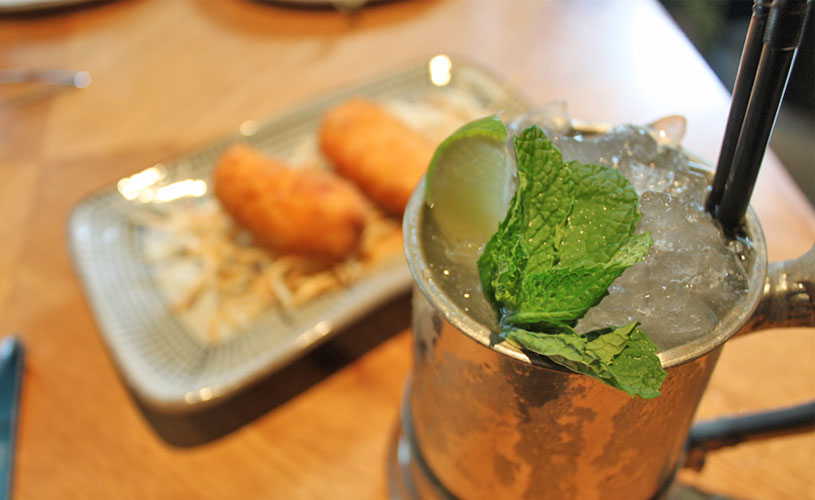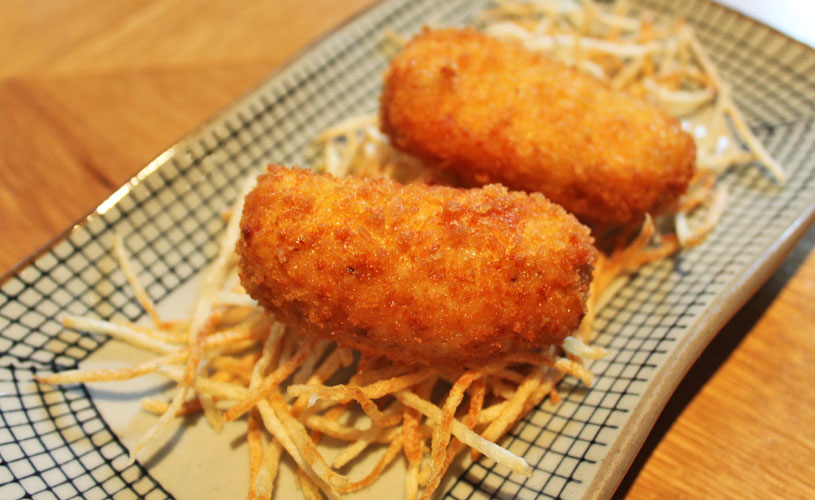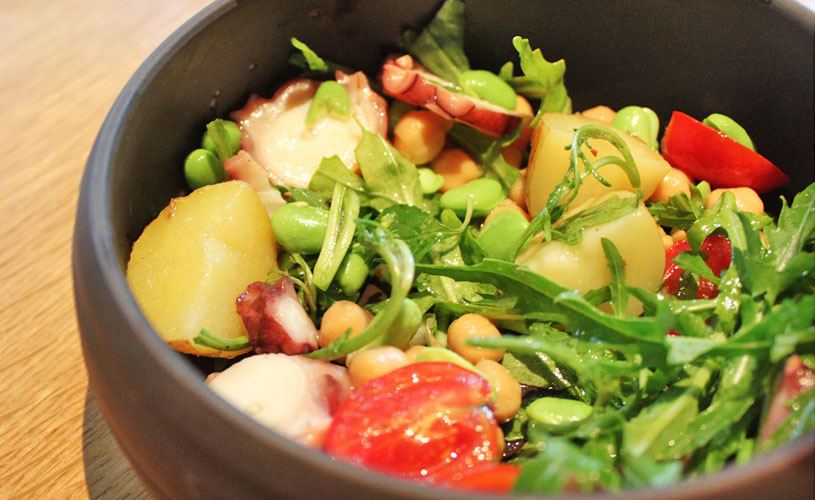 The Ham Croquettes are made with Iberian Ham, and comes even with a vegetarian option. Deliciously crispy on the outside, and creamy with smoked Iberian Ham fragrance – a real delight. The Ensalada de Pulpo was a refreshing salad with octopus and rocket, seasoned with good quality olive oil and simple salt and pepper.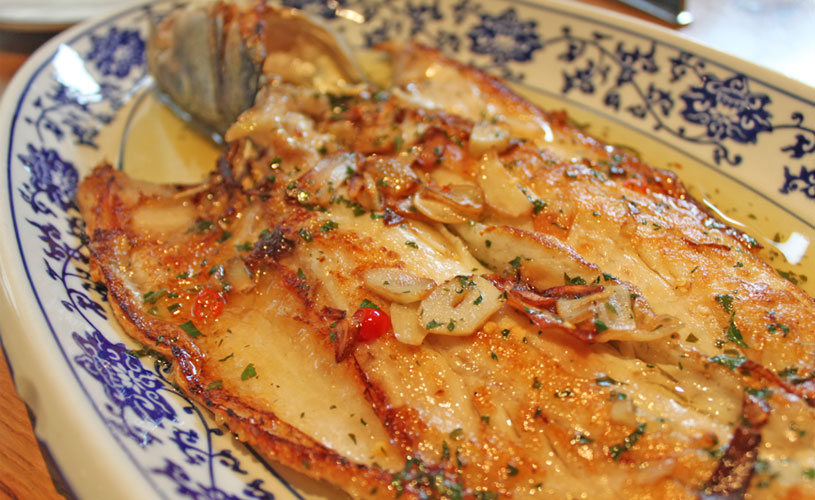 The mains were the star for me. Choose from Seafood Rice, a Charcoal Grilled Chicken, Steak and an entire Seabass (pictured) for an additional HK$48 per person. The seabass has to be one of the best preparation methods I've ever had. It's oven-roasted and seasoned with copious amounts of garlic, herbs and peppers. As a result, the olive oil soaks up all the different flavours and was so savoury and hearty with the tender, tasty seabass.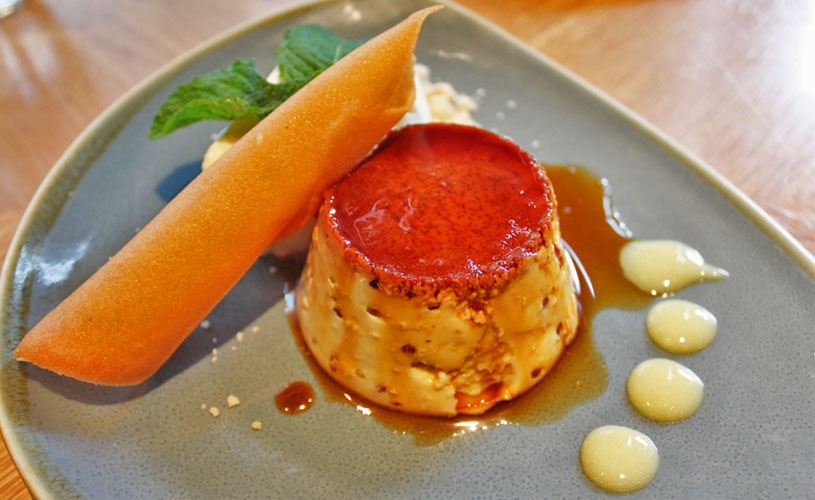 The Flan didn't sound very exciting to me but it was an utterly fantastic close to the meal. The tofu-textured flan with lemon cream cuts the richness of the pre-dessert fare, culminating in a sweet, creamy finish. Seriously, save some space for this.
Verdict
Most travellers to Hong Kong will not think about visiting restaurants of other cuisines, but at HK$348 per person, The Optimist made all the difference for me. Service was attentive, pleasant and food was definitely more than competent, and authentic. Although the brunch is fairly new, it was rather packed, maybe being Mother's Day as well but be sure to make reservations.
Restaurant rating: 8/10
The Optimist Hong Kong (Map)
239 Hennessy Rd, Wan Chai, Hong Kong
Tel: +852 2433 3324
Hours:
Sunday to Thursday:
Lunch: 12:00 – 14:30
Dinner: 18:00 – 22:30
Friday & Saturday:
Lunch: 12:00 – 14:30
Dinner: 18:00 – 23:00
Saturday, Sunday and Public Holidays:
Brunch: 12:00 – 14:30
Nearest MTR: Wan Chai Station (5 min walk)