Thong Lor's an area that's rampant with change, ever since I first stepped foot there 4 years ago. Tonnes of stuff have popped up, including the new "The Commons", and of course, a whole slew of other F&B names are slowly replacing the older, less relevant establishments.
Little Beast at Thong Lor does the gastro+pub name justice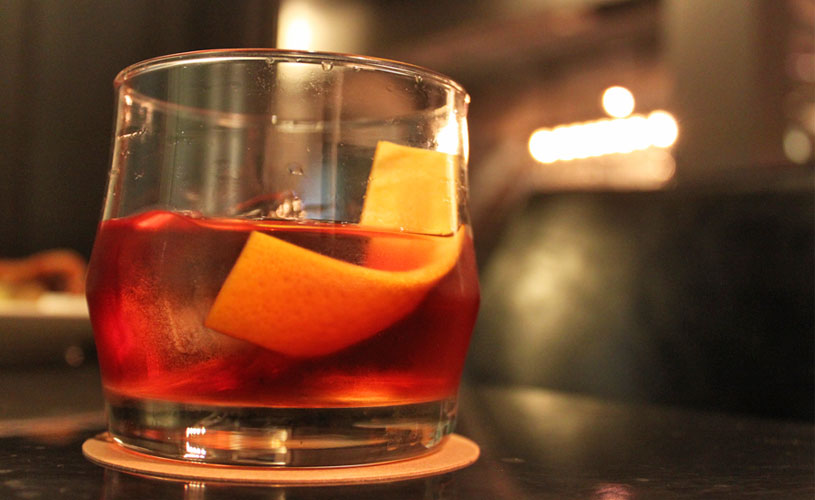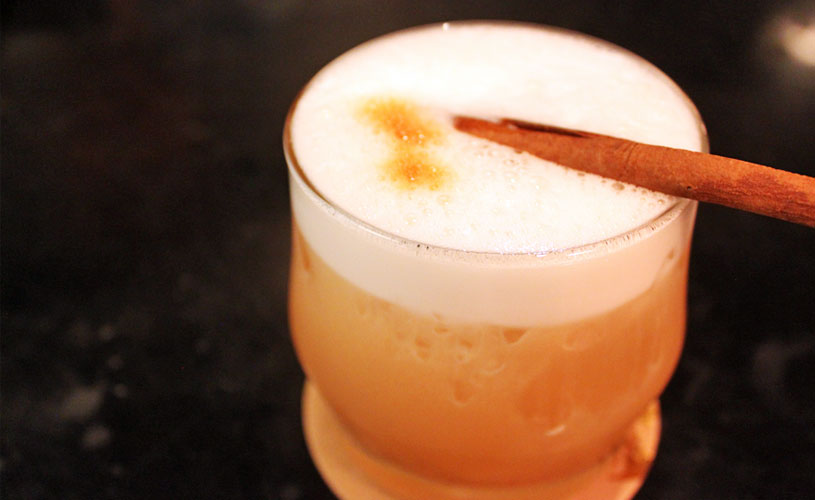 The gastropub classification isn't one to be taken lightly. Being able to more than satiate your patrons appetite, and having a list of more than capable cocktails are important. Little Beast has managed to tame the two. Chef Nan, a co-owner, comes equipped with training from the Culinary Institute of America, and have worked alongside top chefs in NYC such as Thomas Keller and Jean-Georges Vongerichten. The latter which I fondly remembered in my previous trip to Jean Georges at Columbus Circle, and had what I thought was the best brussel sprouts in my life.
The Whiskey Sour and Negroni more than passed the test for me. As you can see from my frequent orders of this two drinks across my reviews as THE standard for basic cocktails. And regardless how basic it is, it's still possible to not make the cut. But I'll be back over and over again for the cocktails that are so delicious, and packed with a good punch.
So naturally, I had rather raised expectations of the meal – even as a gastropub.
The Nibbles and Bite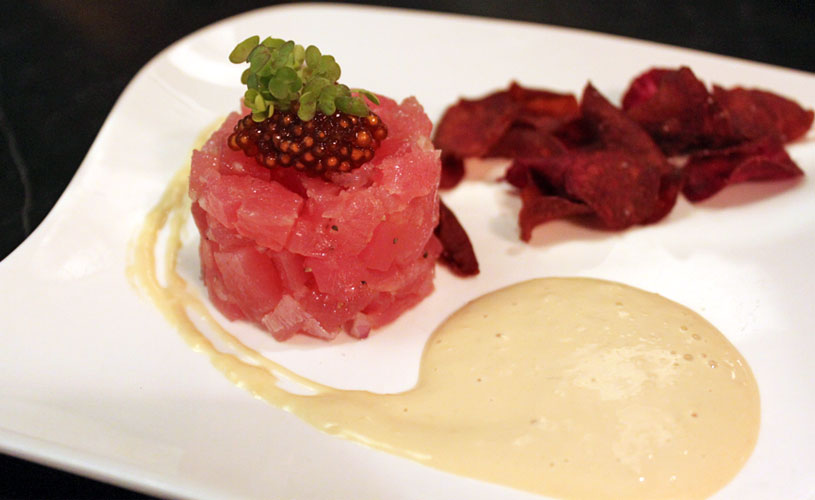 The Tuna Tartare (THB 200) was a great introduction to the menu. Tender chunks of tuna are adorned with sago pearls that are soaked in soy sauce to give it a Japanese flavour. And if that's not enough, the fragrant ginger mayonnaise is an excellent accompaniment to cut any fishiness there was, which there isn't. The chips gave a good crunch as well, to introduce texture to the dish. Really, really liked this one a lot, even though it's all so simply done.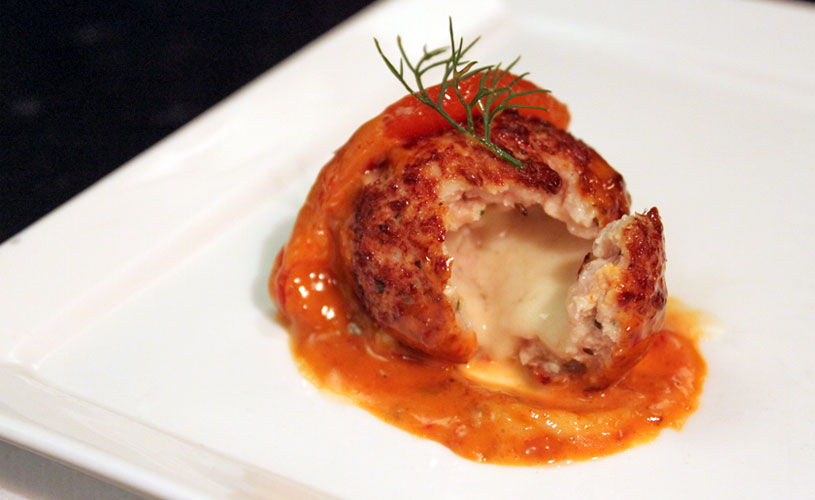 Their Chicken and Cheese Meatballs (THB 230) was straightforward heartiness in a plate. 3 deliciously seasoned and handmade chicken meat balls, stuffed with cheese and laid over spicy mayonnaise. I thought it was a little too salty for my palate but it was overall, a very tasty dish.
The Asparagus and Water Cress Salad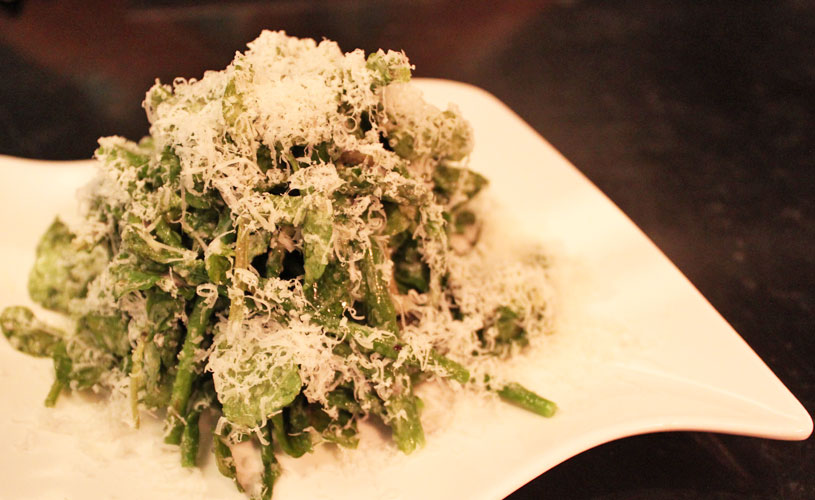 This was an unknowingly surprise hit at THB 220. Chef Nan likes to introduce different flavours into a single dish, and textures as well and this dish is quite everything in one. Just a plate of salad, but the crunch asparagus, and the slightly bitter, moister water cress is countered with copious shavings of parmesan cheese over the top. The umami and savoury flavours are then doused with a lemon dressing that puts it all together. So refreshing, and uplifting – and healthy!
The small plates selection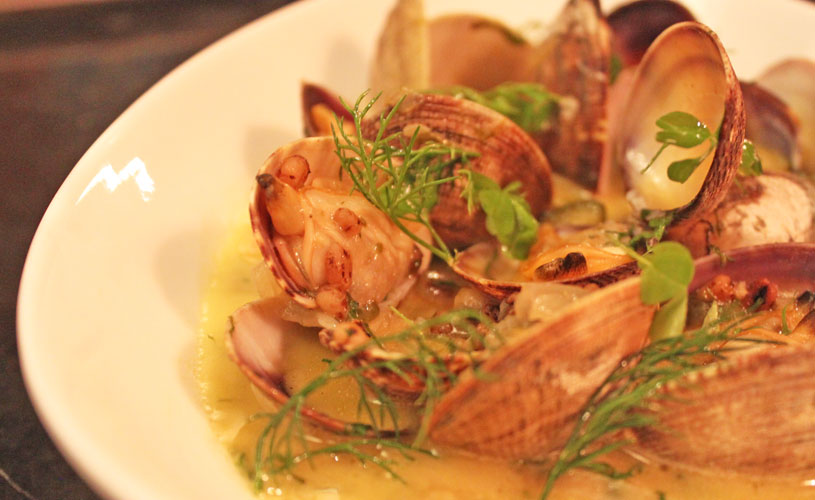 These Manila Clams and Bacon (THB 550) were amazing. Comparatively more expensive than the rest of the items on the menu, considering it's only clams – this was a dish that made me want to finish the tasty clam broth that's steeped with the flavour of dill and bacon. Very fragrant and hearty dish that I wish had bread served alongside so I can dunk it in.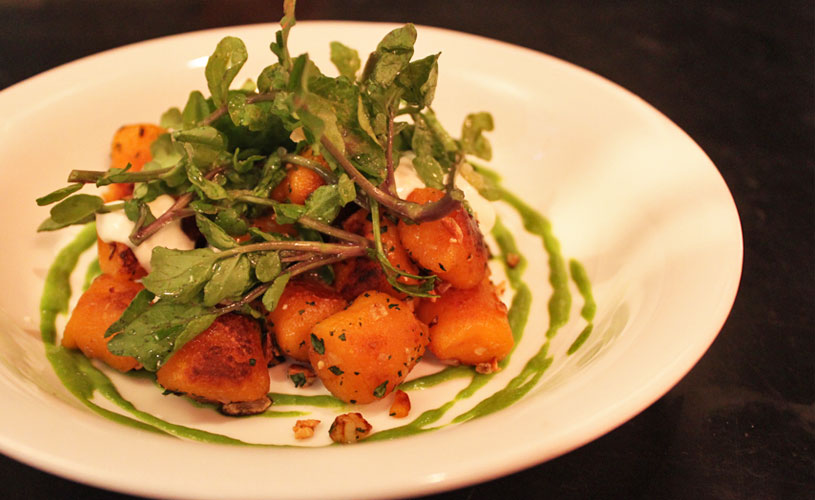 Their Homemade Kabocha Pumpkin Gnocchi (THB 300) is a good vegan selection with a dollop of creme fraiche on the top to give it that creaminess you expect from a pasta dish. I thought the water cress didn't go too well with this dish compared to the asparagus salad though but you might feel otherwise. Texture-wise, the gnocchi was chewy and cooked al dente, and nicely browned for flavour.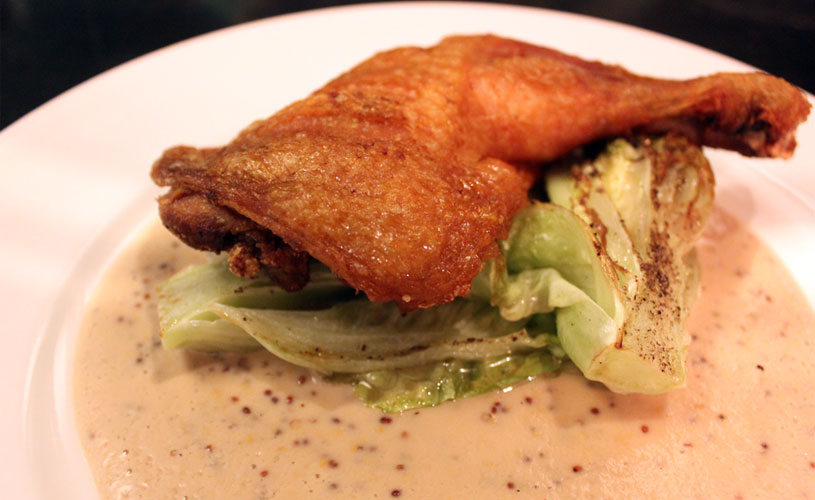 My favourite dish of the evening was the Chicken Confit (THB 450). Delightfully crisp on the outside and amazingly moist on the inside, this is a really good substitute for the duck, a poultry that I wasn't so much a fan of. The charred baby romaine was a good way to cut the richness of the confit preparation and the sour cream mustard sauce, and excellent condiment to round the flavours up. Two thumbs up.
Verdict
There are favourite restaurants on my list that I'll return to when I visit Bangkok, and this is the latest addition. Unpretentious, hearty and good food, on top of a more than competent bar menu, Little Beast has won a place in my permanent itinerary when I visit.
Review rating: 8/10
Little Beast (Map)
Thong Lo 13, Khlong Tan Nuea,
Watthana, Bangkok 10110
Tel: +66 2185 2670
Email: info@littlebeastbar.com
Hours: Tue to Sat 5.30pm to 12mn | Sun 11am to 3pm
Nearest BTS: Thong Lor Station (But I'd suggest you to take a cab when you alight which will set you back by THB 50)