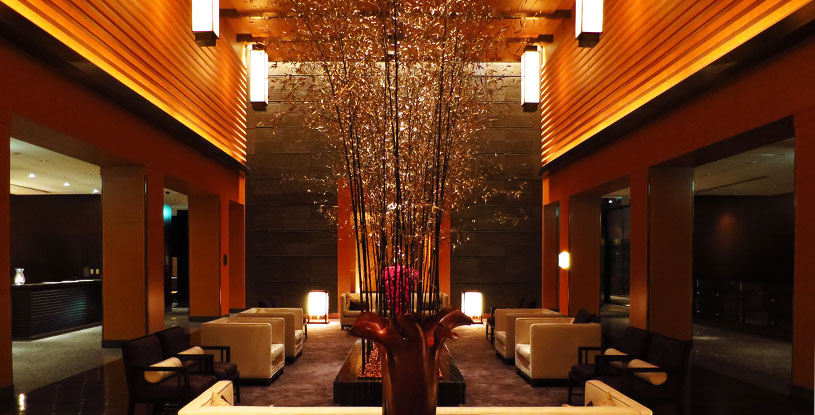 If you are thinking of where to stay in Tokyo, the luxurious Mandarin Oriental Tokyo at Mitsukoshi-mae presents traditional Japanese charm with new world hospitality as they cover all grounds to make sure your stay is a memorable one. Situated immediately above Mitsukoshi-mae, home of the largest Mitsukoshi Departmental Store, and the bustling Central Business District, the Mandarin Oriental Tokyo commands a location that's unrivaled to their 5-star contenders.
Lap up in-room luxury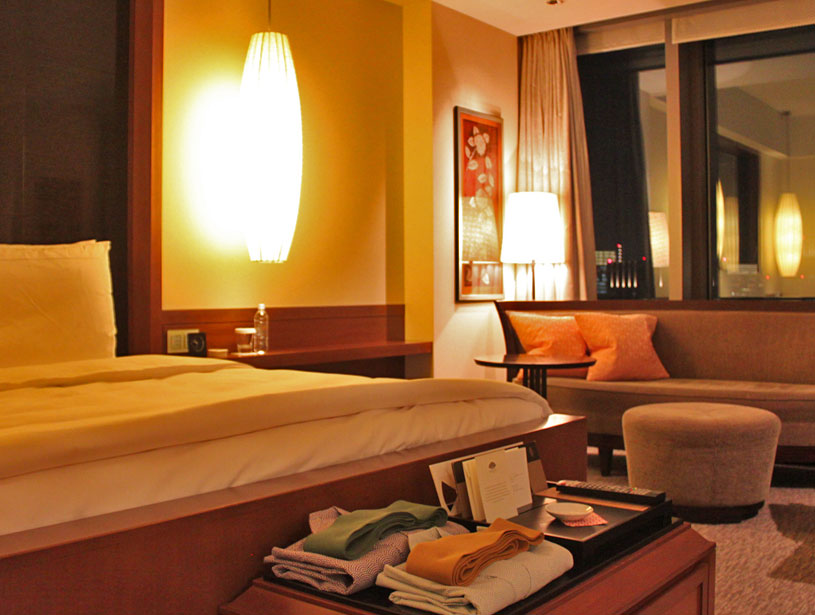 The Mandarin Grand Room comes at a hefty price tag of JPY 82,000++ – a price above the other 5 star options in Tokyo City but who can deny the world class standards of the Mandarin Oriental group. The stellar hotel chain has luxe properties strategically positioned in key capitals of the world and Tokyo's representation is in its bustling CBD of Nihonbashi. Perched at the tallest floors between 32 to 38, Mandarin Oriental Tokyo commands a vantage point envied by many.
A few stations down is the Ginza shopping belt familiar to all, and within close proximity of that, the amazing Tsukiji market which is unfortunately slated to close by 2 Nov 2016.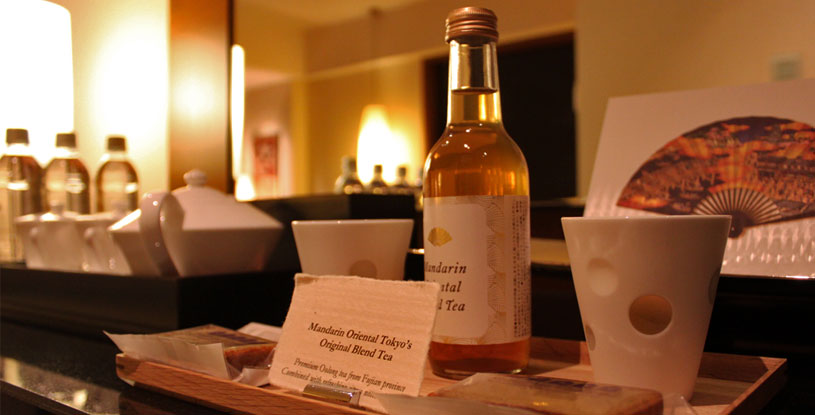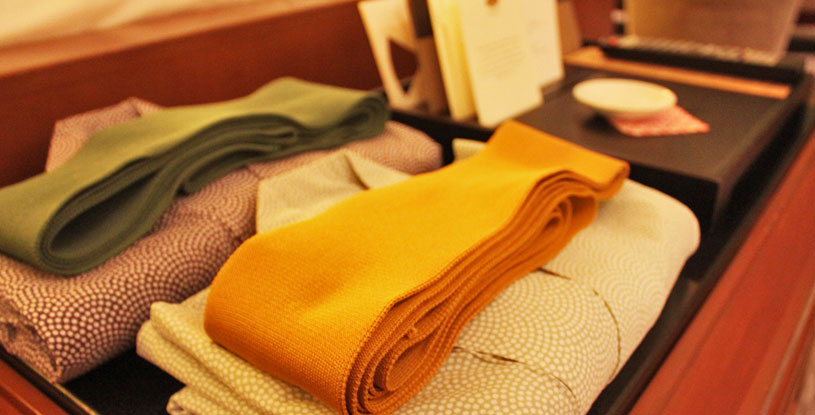 Every step deeper into the room is accompanied with different touches that thrills the uninitiated. A welcome drink in the form of an original blend concocted inhouse, with two slices of sponge cake made from their patisserie shop will stop you in your tracks. The Japanese Yukata was artfully designed with traditional monograms and came in two colours, something other hotels will typically throw in a single design.
The level of detail that goes into making your stay filled with warmth during winter is truly astounding.
Bespoke amenities for the discerning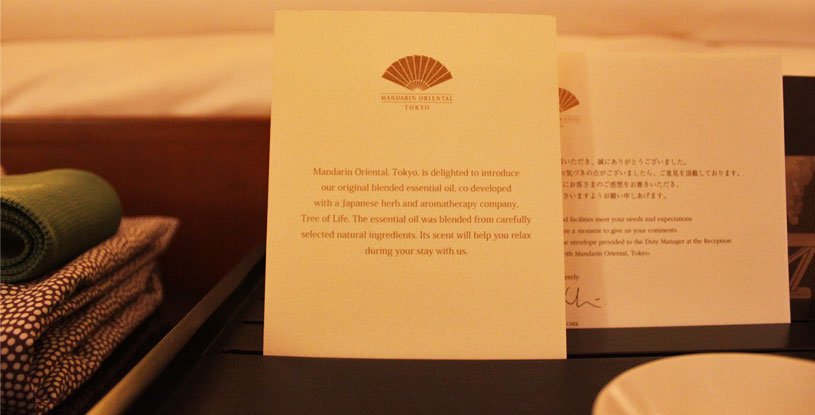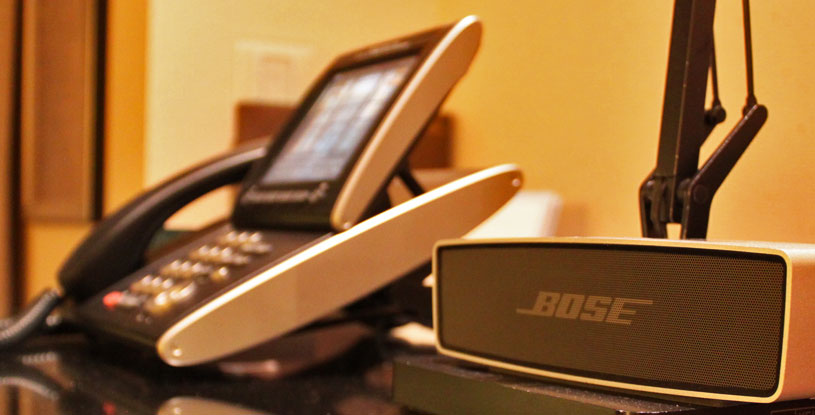 A faint but distinct fragrance greets you as you enter the room, a touch of their own homemade scent that distinguishes it from the rest of the competition. And for the techies, feel free to connect wirelessly to their BOSE bluetooth speaker to set whatever mood you desire.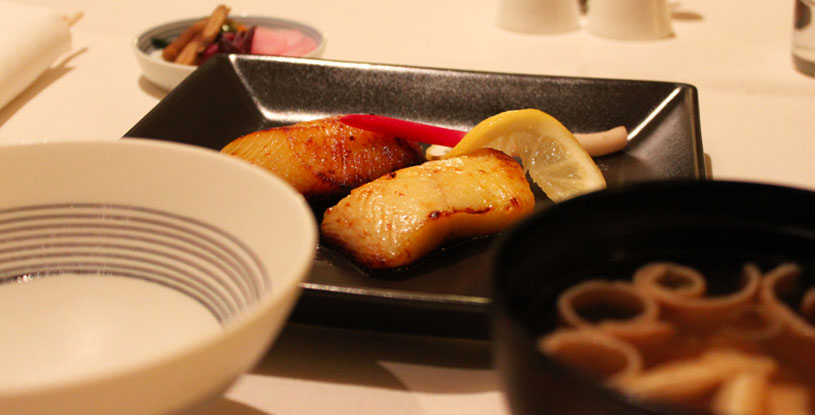 Landing late at night gave me the convenient excuse of ordering a Black Cod Miso (JPY 3,300) as room service. Served piping hot with pearly Japanese rice, a delicious miso soup and assortedtsukemono (Japanese pickles), it's a steal at this price. And may I add, extremely satisfying too.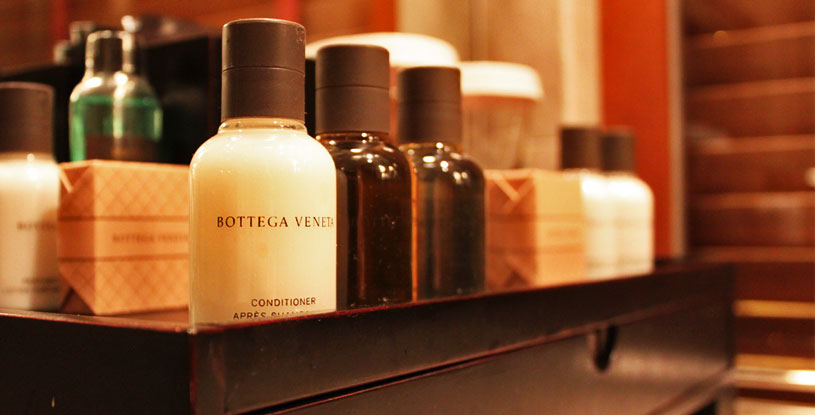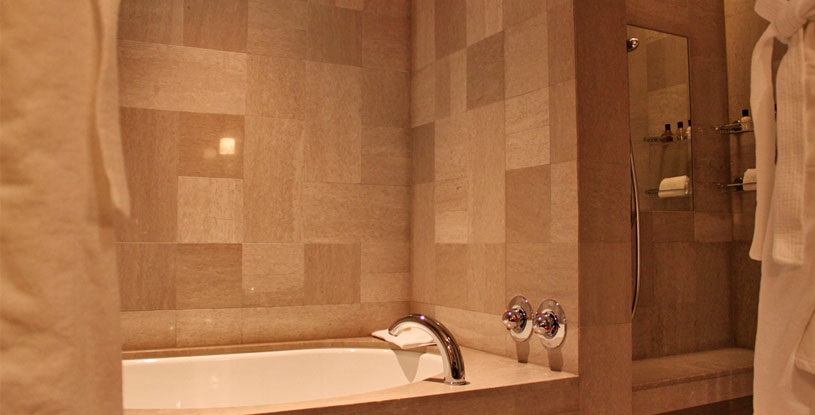 Clearly, luxury is not an understatement here as the property stocks Bottega Veneta toiletries for this category of rooms. An extremely spacious tub and rain shower takes the centre stage and with the luxurious amenities provided, be prepared to spend quality time in the bathroom.
Gastronomic breakfast fare for the health-conscious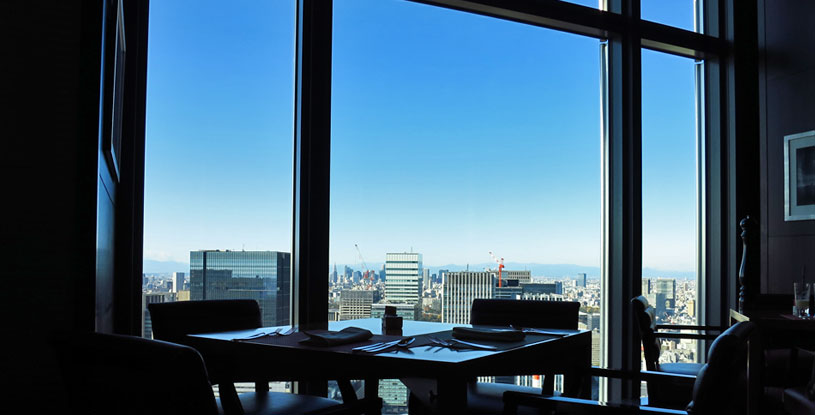 The view at breakfast is as stunning as that of the room, and on a cloudless day, Mount Fuji can be seen. At K'Shiki, be prepared to be pampered with organically farmed produce sourced locally, together with a vast array of international selections that will ensure your day is started right.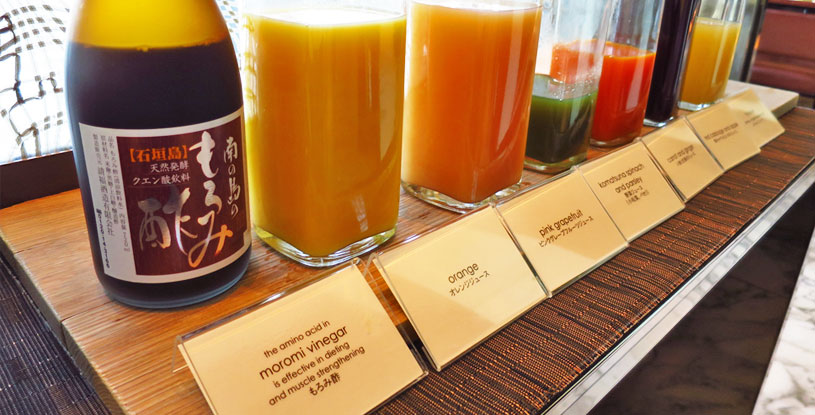 Before you even hit the breakfast line, their ever hospitable service staff will ask if you would like to try the Moromi Vinegar, a locally produced digestive that should be taken before meals to ensure a perfect operating digestive system. Apart from the health benefits from that one beverage, the restaurant has a range of juices that attends to whatever you deem deficient from your diet.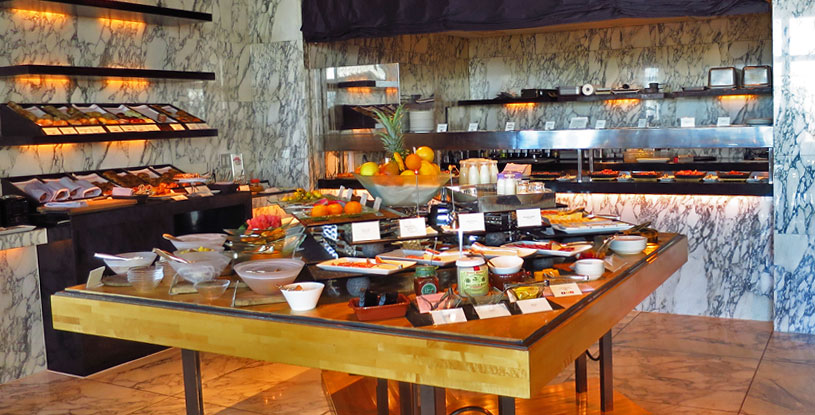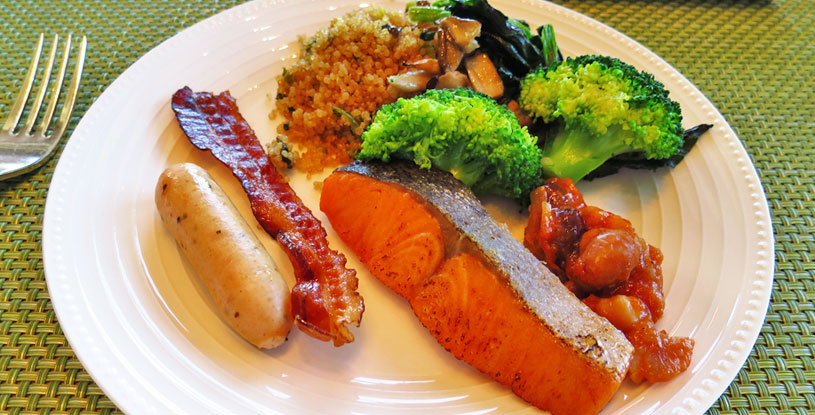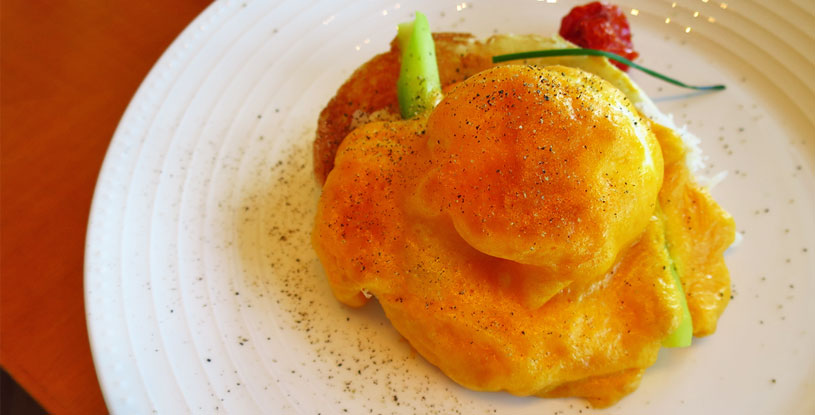 The breakfast line is frankly, the best I've ever had, even comparing to the Four Seasons in Mumbai which topped my personal list. An elaborate selection of the highest quality produce, alongside experienced chefs from the world over had me so enthralled I didn't know where to start.
There's a huge selection of breads and pastries, premium cheeses and cold cuts, exotic fresh fruits and salads just to start. And for the warm side, healthy selections like quinoa, free range grilled salmon, and even Dim Sum left me thinking how to compartmentalize my stomach for the food barrage to come.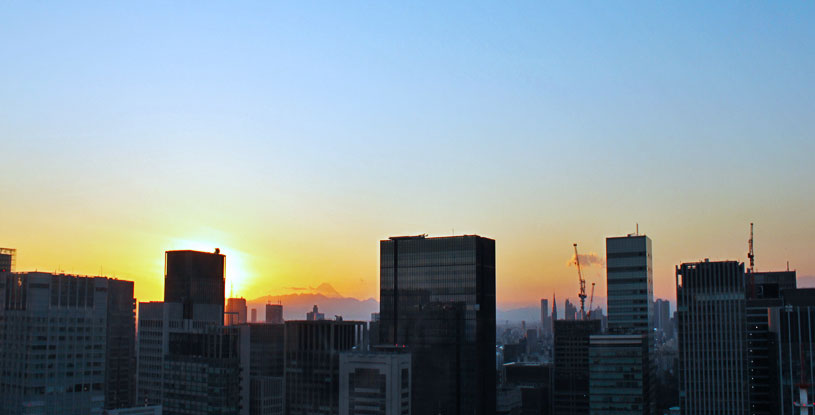 And did I mention the stunning sunset for a magnificent close to a day? Mount Fuji bade us farewell as we concluded our stay at the Mandarin Oriental, Tokyo.
2-1-1 Nihonbashi Muromachi, Chuo-ku
Tokyo, 103-8328
Nearest Metro station: Mitsukoshi-mae, right below the property
Japan
Nearest Metro station: Mitsukoshi-Mae