Mexican cuisine is severely under rated and under represented in Singapore; a gross travesty as one of the region's leading culinary capitals. Making up for that grave injustice is LES45. Named after the famed neighborhood of New York's borough of Manhattan, and equally swanky, this new establishment is perched on the 45th floor of the Singapore Land Tower. If you come here expecting steak Fajitas, cheesy Enchiladas and bean-filled burritos, prepare to have your mind blown and prepare to dispel all preconceived notions of what you thought Mexican food to be.
Real Mexican Cuisine
The kitchen at LES45 is in the gifted hands of chef Jorge Leon, a native Mexican who hails from Oaxaca, a city located at the heart of the country. However, having traveled and savoured the flavours of the world, Jorge is not strictly by-the-numbers either. Whenever available ingredients serve to enhance the essence of each Mexican dish, subtle Asian flourishes are incorporated. Wasabi, tempura flour, yuzu, wagyu and wakame are some familiar Far-Eastern ingredients that immediately stand out.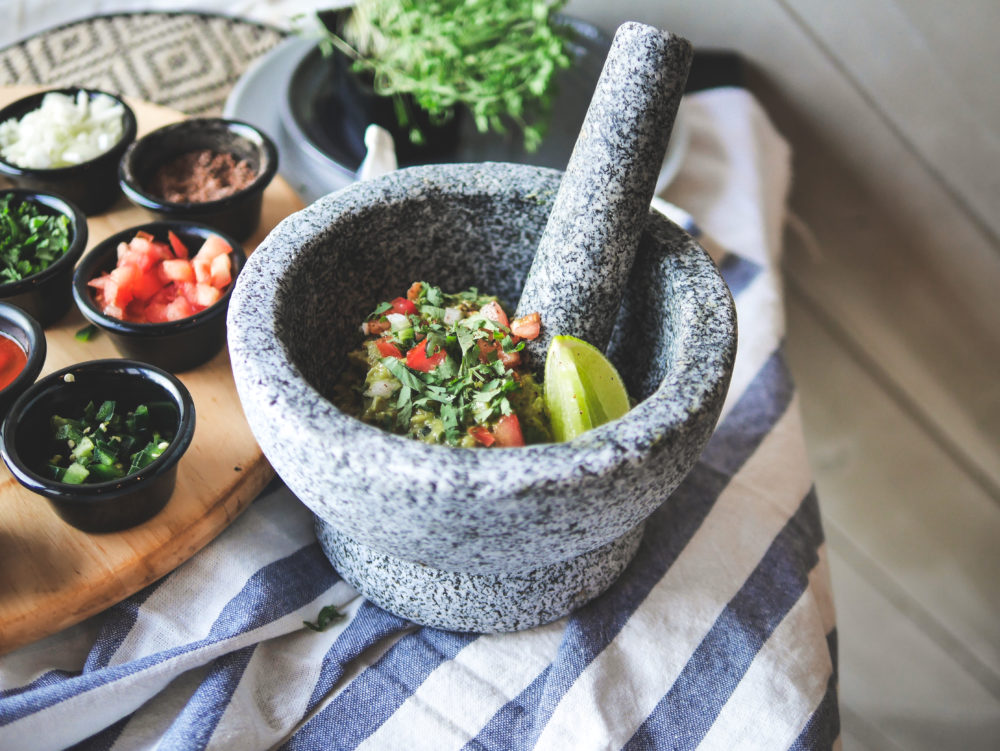 The quintessential condiment, developed by the Aztecs, Fresh Guacamole En Molcajete (S$30), is the perfect dish to get acquainted with Mexican cuisine. Wholesome, refreshing and absolutely delicious the ingredients are first brought to the table side and a live demonstration follows , complete with mashing and grinding with a mortar and pestle.
Brussels sprouts with chorizo, Guajillo chilli peppers, and Cotjia cheese (S$17). This is where things start to get interesting with the inclusion of brussel sprouts tossed into the mélange of more customary items like the chorizo. Usually a vegetable most would shy away from, the halved mini-cabbages are grilled to bring out a smoky flavour and expertly seasoned. We guarantee that this is one serving of brussel sprouts that you would want seconds.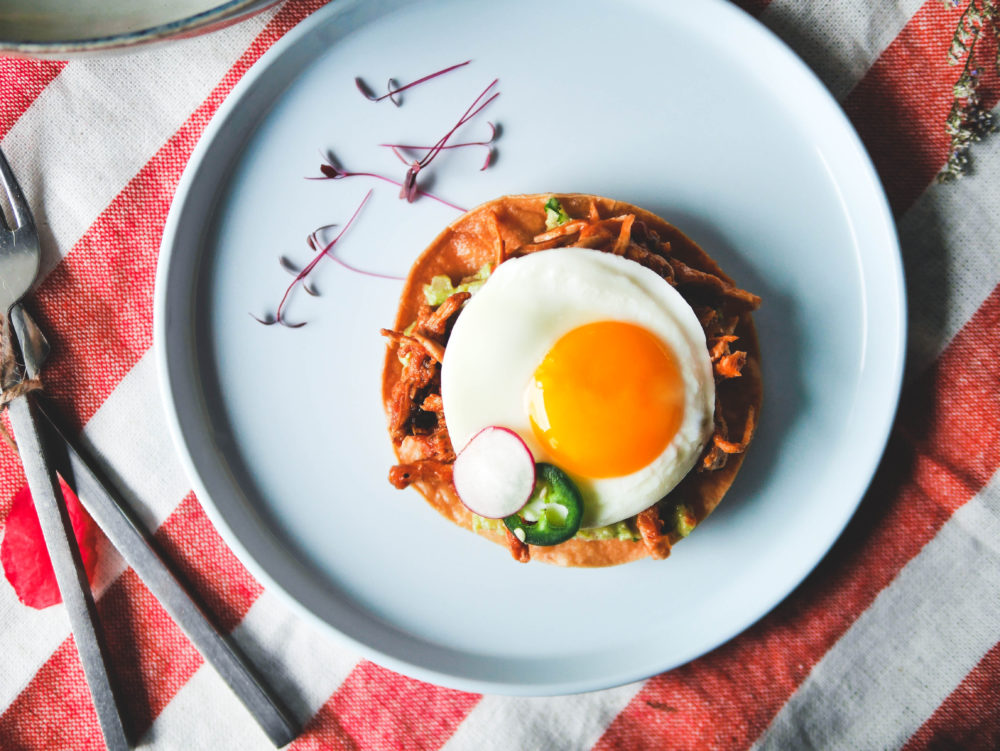 Chicken Tinga Tostada (S$18) The wonderfully messy AND cheerful looking runny egg just spells breakfast all over. The chicken tinga which is as traditional Mexican as Mexican cuisine can get is made from shredded chicken, guacamole (pureed avocado, tomatoes, onion, chili peppers and seasoning) and with mango that provides an uplifting tinge of cool sweetness. This is a breakfast dish that will get you out of bed faster than the most jarring alarm sounds on your cellphone.
If dining brings out your natural inclinations to sink your teeth into something more substantial, the Scallop Aguachile, Avocado & Pickled Jicama and Marinated Wagyu Steak ($32) won't fail to bring out a grin of satisfaction. It's hard to go wrong with a nicely-finished Wagyu but, this is where proof of LES45's focus on freshness is in the metaphorical pudding. Firm, moist, flavourful and brought alive with a zesty pick up of lime, this is a non-pretentious dish of good home cooking.
What's a Mexican night out without tacos? The tempura battered hake taco (S$18) stacked with salsa mixed with a house-made hibiscus mayo takes Mexican cuisine to a whole new level. It takes the humble taco from its humble street-side origins as a quick snack and elevates it to a place where it deserving sits as center of focus.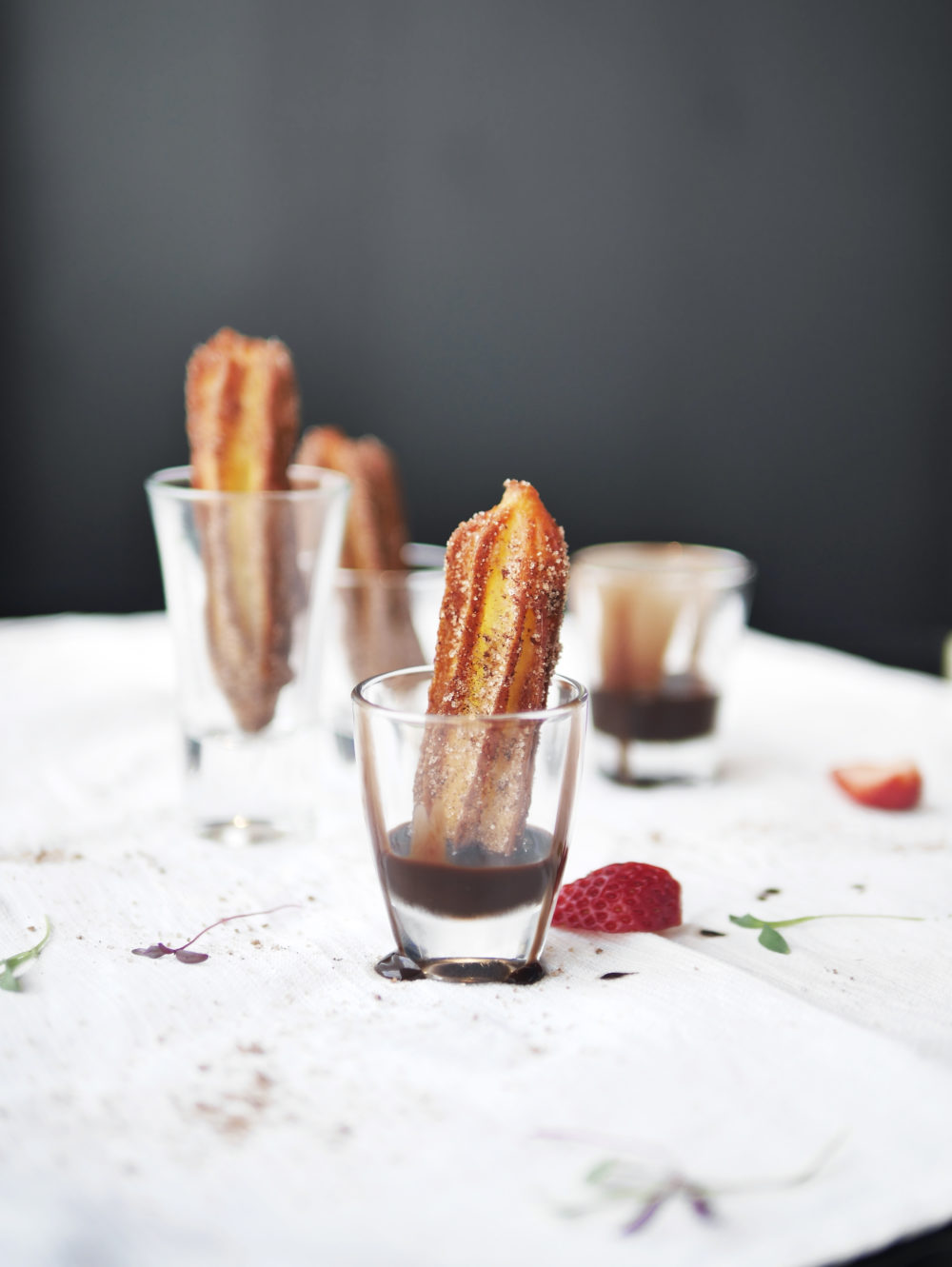 End off with the churros with chocolate hazelnut cream (S$8)! If there is one thing that you want to save space in the tummy for, it's this. Hazelnut cream – need I say more?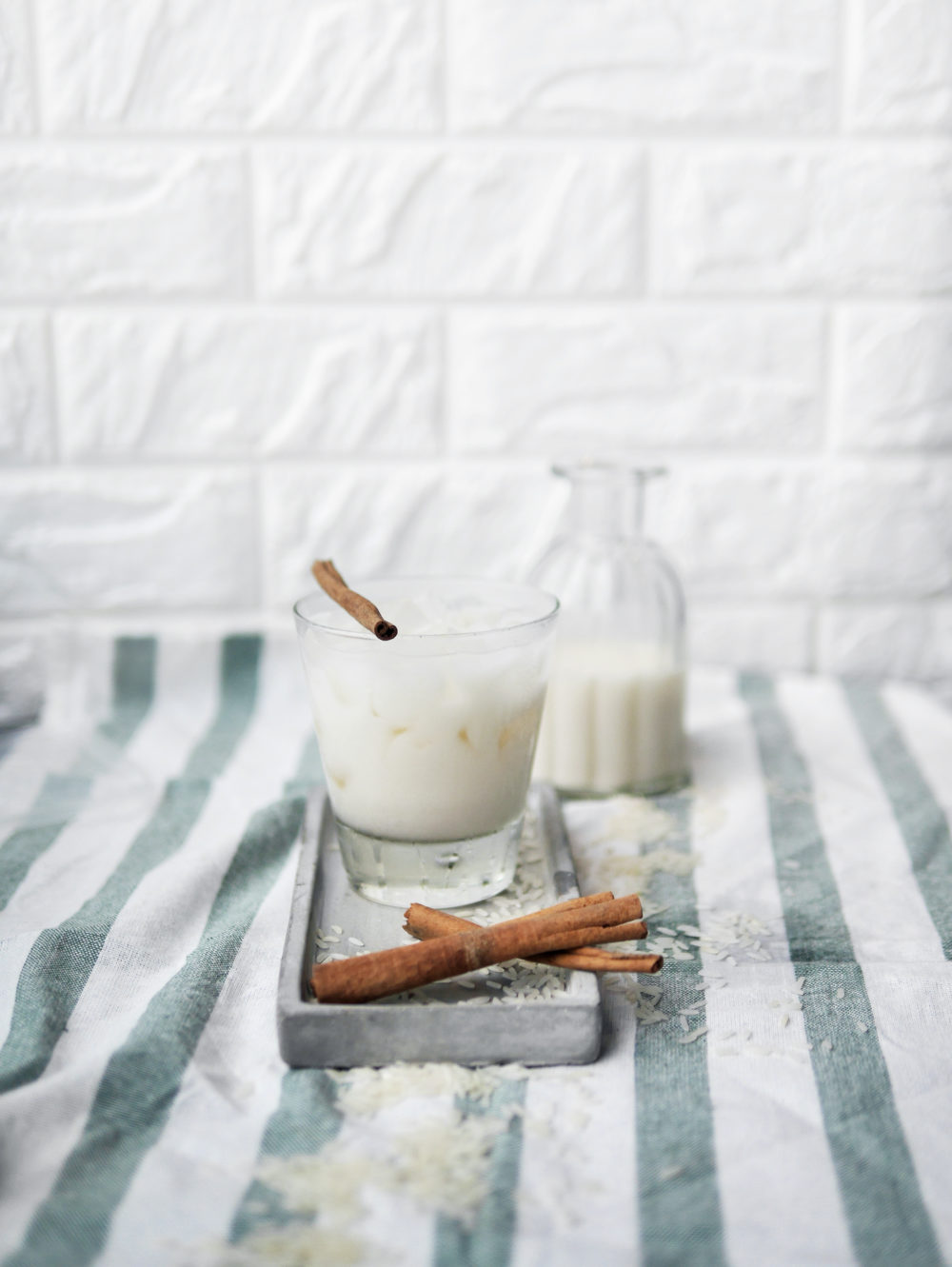 Horchata (S$8) is a signature drink that is peculiar to say the least. It blends of milk with rice, almonds and cinnamon in a creamy, non-alcoholic concoction. It is heavy and filling, so probably only a good choice if you had the lighter options for dinner.
Haute Cuisine On the 45th
The dining experience at LES45 is approachable and relaxed. At just 60 seats, it could even be called cosy but is kept from being stiflingly so by the high ceilings and unparalleled view of the Marina Bay area that spreads out before you. It is also a curated experience, with lovely plating and chef Jorge exercising enough creative flair to make each dish stand out from the usual Mexican fair and leave you food for thought. It isn't exactly Haute cuisine but given that you are on the 45th floor and dining amongst the tops of looming skyscrapers, it wouldn't be a stretch to confer it with that prefix of prestige. Come to LES45 and you will be lavished with great food and a great view to savour.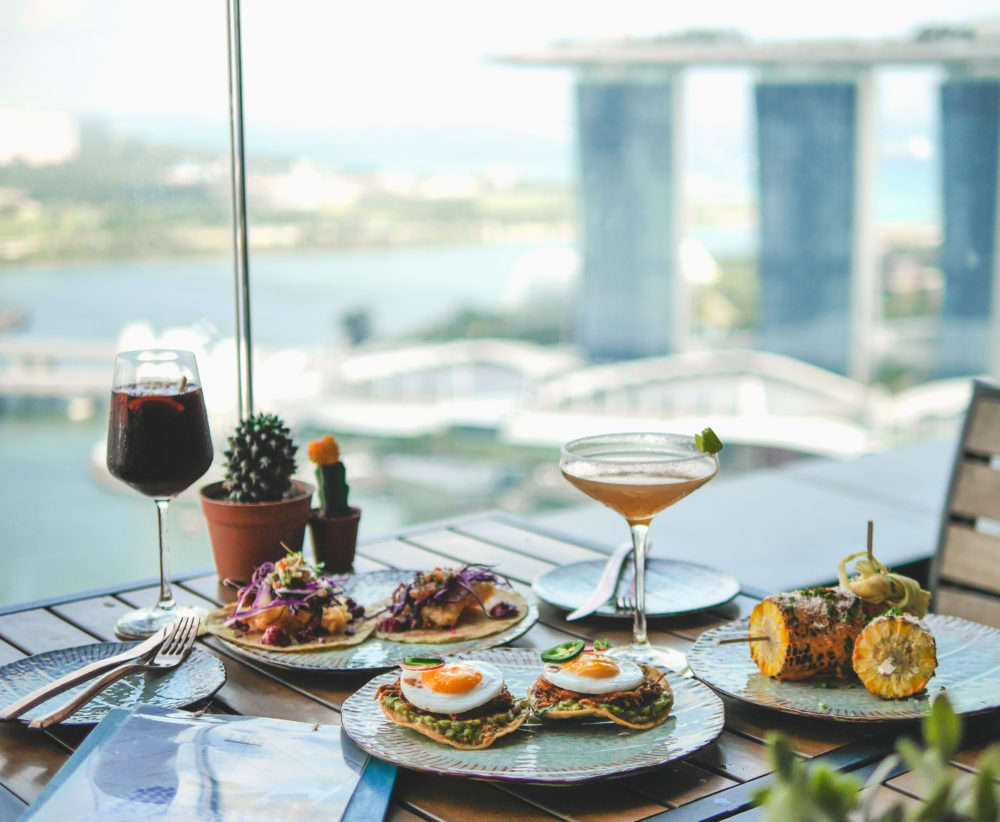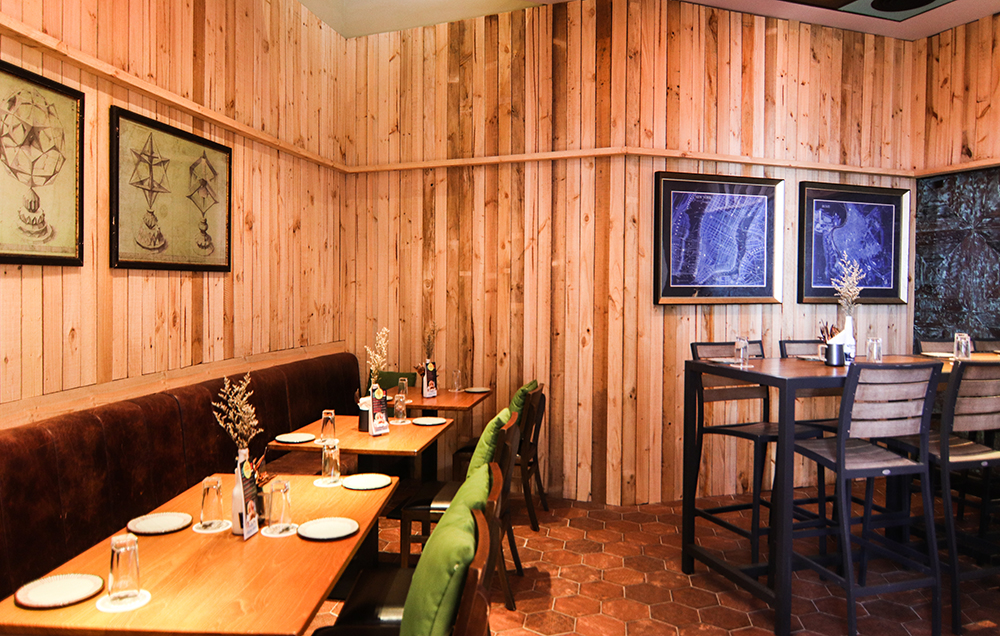 Review Rating: 7/10
50 Raffles Place, Level 45, Singapore 048623
Tel:           +65 6221 9555
Opening Hours: Monday to Friday, 11am – 2pm,  Monday to Thursday, 5pm – 11pm, Friday and Saturday, 5pm – 2am
Nearest Station: Raffles Place