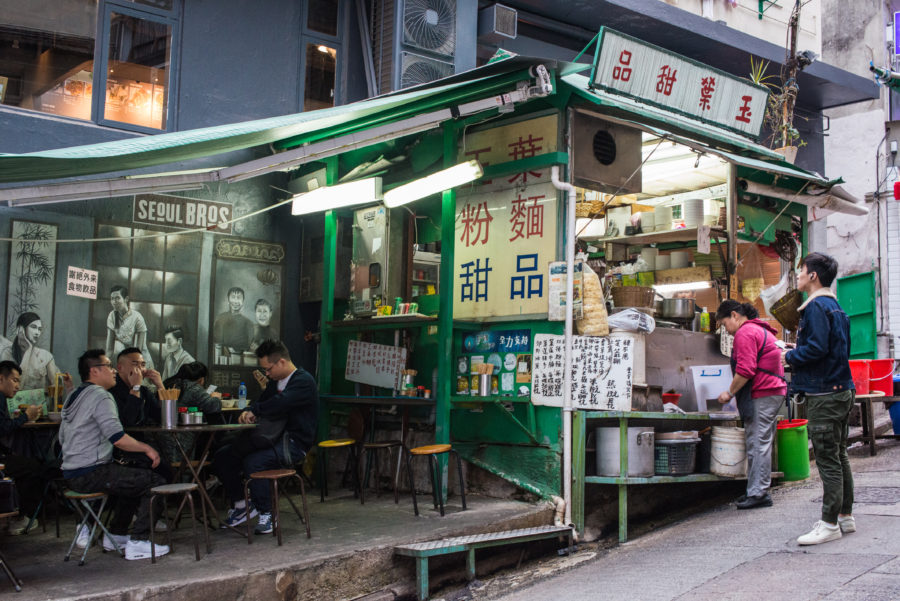 Experience the sights and sounds at your own pace while strolling through the streets of Central and neighbouring Sheung Wan on a self-guided walk while exploring Hong Kong's rich history, culture, art and entertainment scenes. Five distinctively themed walking routes have been thoughtfully designed in a form of a walking guide to reveal over 100 years of Hong Kong history.
Central is well-known as a glitzy financial district, jam-packed with skyscrapers, but beneath the stunning skyline, history, art, food and culture have taken root in this once colonial neighbourhood. Along the way, witness the dramatic transformations that have characterised Central's short but colourful history, and explore a city that is constantly changing but has never forgotten its origins.
The 'Old Town Central' walking guide encapsulates the greatest charms from East and West, where the past and present, tradition and innovation, and bustle and tranquillity coexist, blend and collide. To best discover and experience the vibrant Central district including its colonial monuments, temples, art galleries, street art displays, antique stores, hip boutiques, trending restaurants, rooftop bars and local delicacies; here are the five experiential routes: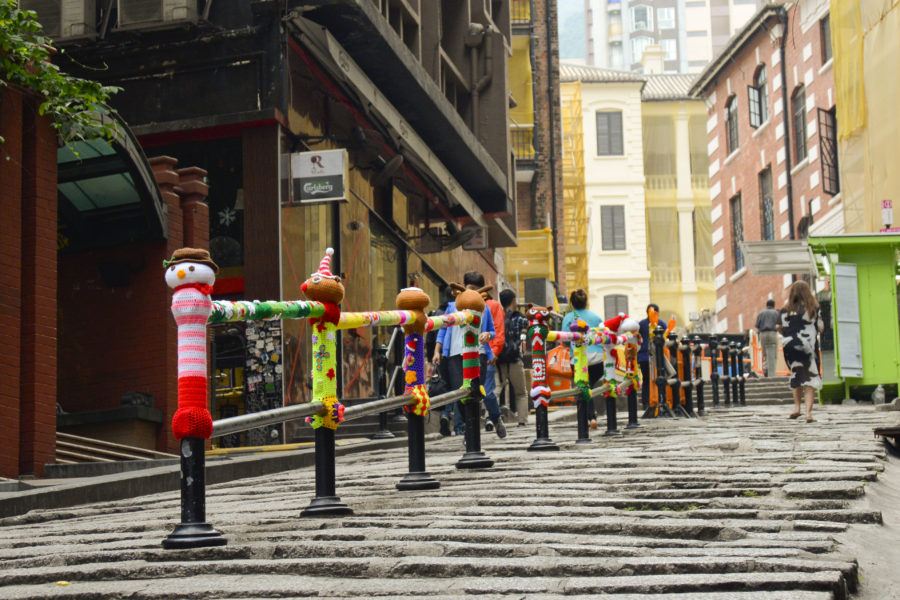 Time Traveller
The journey of history and heritage through Central and Sheung Wan was where the story of modern Hong Kong began. From Possession Point, where the British flag was first officially raised, to the Tai Ping Shan area, where many Chinese first settled in the 1840s, this journey passes through some of the city's oldest, historic streets and offers glimpses of what life was like when the future world city was still in its infancy.
"This area was well connected with several exits and hence revolutionaries could escape easily once they picked up any winds of ambush." Local heritage expert Paul Chan talks about the area around Pak Tsz Lane Park, between Aberdeen and Peel Street, which once housed the Furen Wenshe, the intellectual group which provided assistance to various abortive revolts against the Qing dynasty before the eventual successful revolution in 1911.
Crazy for Art
A stroll down the picturesque Hollywood Road, one of the oldest streets in Hong Kong, lined with galleries offers a huge range of artworks, from ancient to contemporary and from Asian to Western. Artists and art connoisseurs of all levels can seek inspiration and enjoy the creative graffiti art on the walls of the many side alleys leading off the street.
Tasting Hong Kong
Central is a paradise for food lovers; this route offers a world of choices only steps from each other. From traditional dim sum to international and fusion cuisine to local dai pai dongs and tantalising street food, there is something to cater to every taste bud.
"Hong Kong is 'Home Kong' to me. It feels like I've lived here in my previous life.". She may be Singaporean but Eunice Lim is all about Hong Kong. She is the @foodtravelbabe and Central is forever satisfying her curiosity. Being a city girl at heart, the vibrancy of Central satisfies her need for new experiences in the midst of old Hong Kong charm.
You might spot her at places like Yardbird, SPIGA or Belon for dinner, but "Sing Kee" the longstanding Dai Pai Dong (open air food stall) that serves Cantonese stir-fried food is her all-time favourite place for an authentic old Hong Kong experience.
Hidden Gems in Back Alleys
For the treasure hunters, the walk begins at Upper Lascar Row, where a fascinating mix of antiques and Chinese calligraphy dealers can be found in this street. The route makes its way uphill to the blooming creative neighbourhood on Tai Ping Shan Street and in the PoHo area, where design studios are nestled between teahouses; and the Bridges Street area – a melting pot of old and new, with second-hand books and knick-knacks that feeds your imagination about the city's past.
More information
Visitors who are traveling to Hong Kong now till 31 October 2017 can enjoy a wide array of fantastic deals in conjunction with Hong Kong Special Administrative Region (HKSAR) 20th Anniversary celebration. Some of these smart deals include 20% off specific purchases or HK$20 attraction tickets for those born in a particular month, free special souvenirs from various attractions and more from participating establishments such as Cathay Pacific, Hong Kong Disneyland, Madame Tussauds, and Ocean Park Hong Kong.
Get your 20th Anniversary Coupon Booklets from Hong Kong International Airport, Hong Kong Tourism Board visitor centres and various hotels upon arrival. For more details on where you can collect a copy and the list of participating partners, please visit here