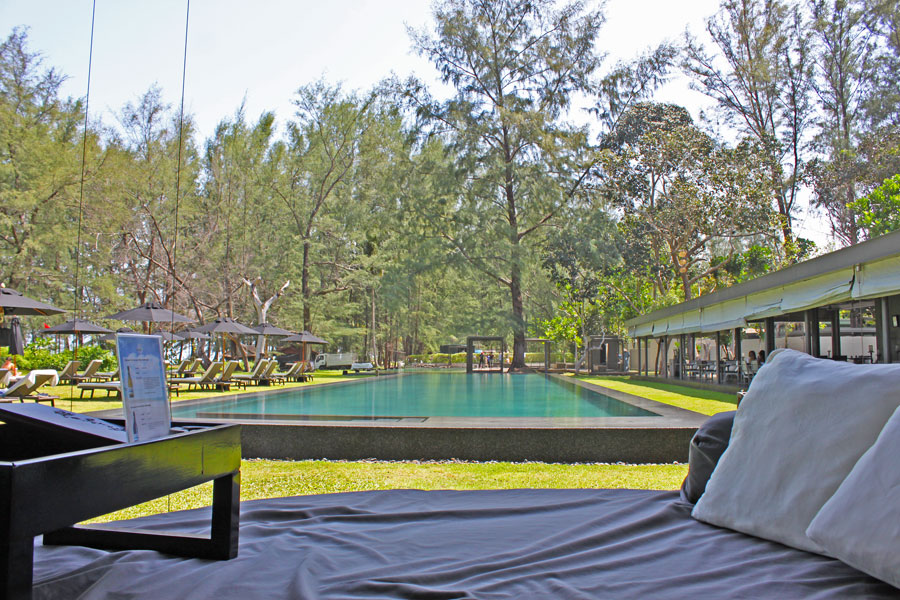 Welcome to tranquility. Having been to many Phuket resorts, I would have thought the experience differs mainly due to price. A heftier price tag usually brings along an expectation of topnotch rooms and facilities decked with luxury, class, sophistication and service excellence. Public spaces are excellently designed for sharing without intrusion, and private villas, an amazing retreat with amenities aplenty.
SALA Phuket Resort and Spa is all that, minus the hefty price tag. With private pool villas starting from as low as S$200, depending on the season, it's a gem that should not be missed.

SALA Phuket Resort & Spa – A private sanctuary on Mai Khao Beach
Mai Khao Beach is lesser known compared to the busier Patong and Kata. Located within 40 min of the airport, Mai Khao Beach exudes a more private and exclusive aura – with other 5-star offerings in close proximity.
SALA Phuket Resort impressed me with the architecture, and beautiful landscaping. An urban contemporary minimalist touch is cast across the entire property, and alongside, plenty of greenery that creeps across so naturally.
SALA Phuket Resort Pool Villa – A sanctuary within a sanctuary
A large lap pool greets you as you enter the villa, with turquoise rays reflected from the calm surface.
We were taken on a tour around the villa to get around the amenities, and offered 4 different scents for toiletries. A basket of the snake skin fruit, a local delicacy, made the welcome complete.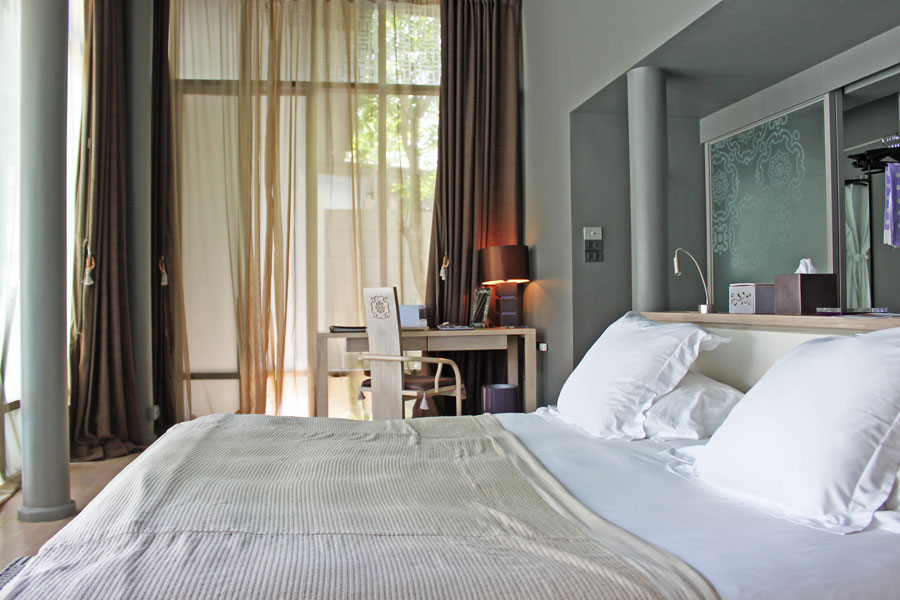 A king-sized bed faces the pool, with floor to ceiling windows that allows you full view of the villa scene. And of course, by night fall, the black-out curtains perfectly envelopes the room – allowing you a good night's rest.
The Pool Villa has its space broken up quite equally between the room and the outdoor area. And that's interesting because most places has one dominate the other. The outdoor area has a large concrete tub which faces the pool, a romantic addition for couples. There's even bath salts for a relaxing soak as well.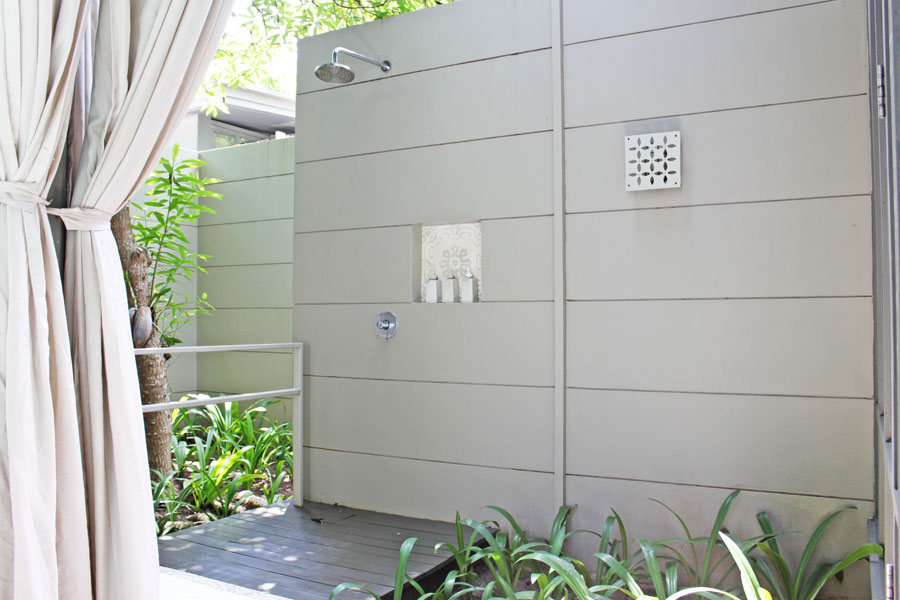 Not used to showering in the outdoors? Don't worry, there's a curtain you can use to cover it all up, whilst still enjoying the nature. Every little aspect of the villa has been thought out perfectly, and for all the other little things, there's room service. 🙂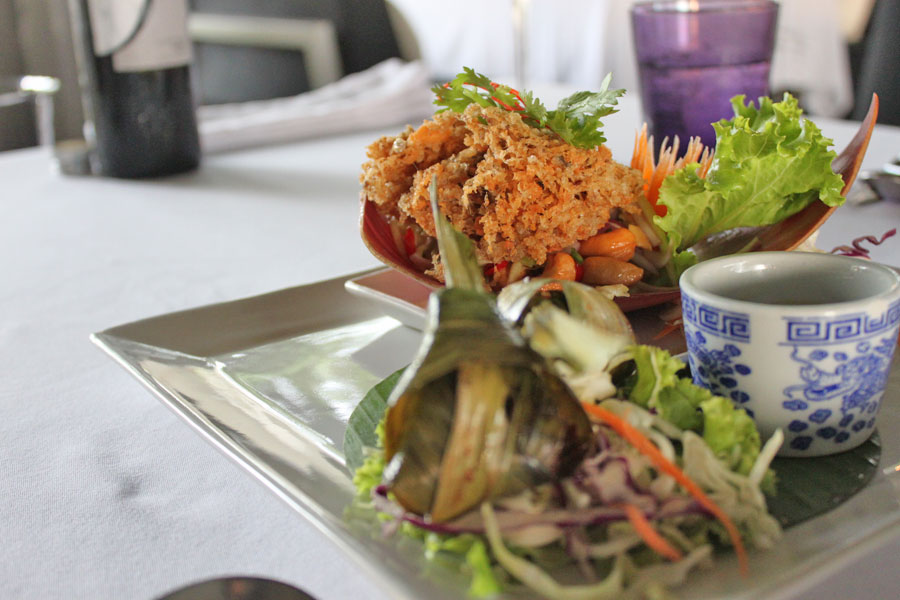 Dinner was a set menu that came with everything you'll need in a Thai restaurant. From Pandan Chicken, Papaya Salad, to the Cashew Fried Chicken and Prawn in Red Curry, there was not a single dish that failed to impress. And that's certainly key to keeping your guests happy in the resort.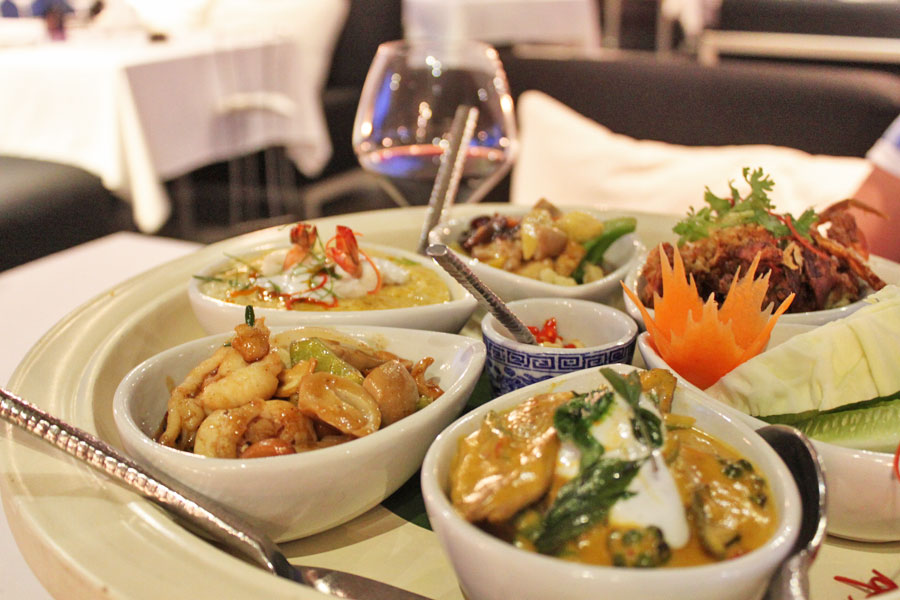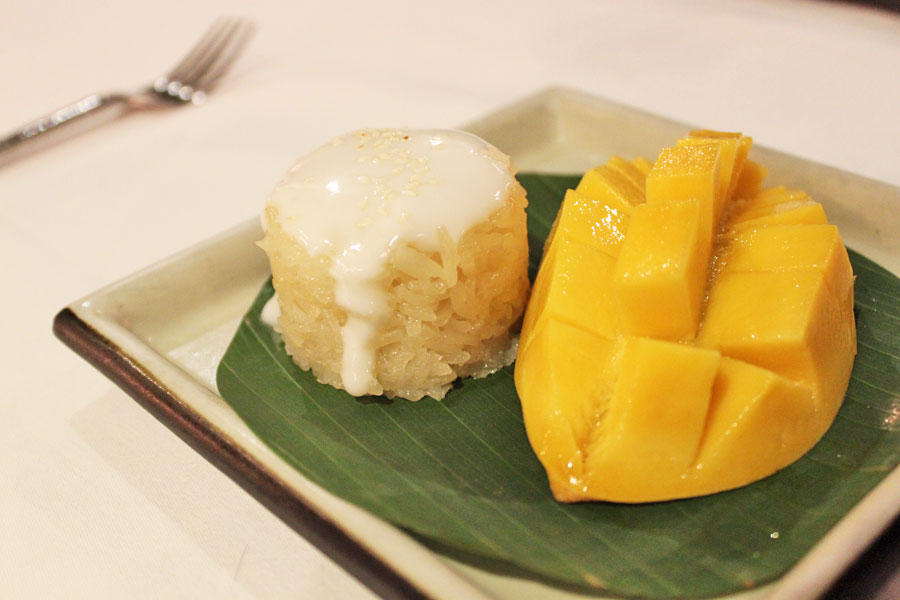 After the super hearty meal, which we struggled to finish every morsel comes the must-have signature Thai dessert – the delicious mango sticky rice which we polished off, despite being so full.
I've not had breakfast in such a calm, and relaxed ambience before. Facing a field of greens and the vast ocean is just the tip of the iceberg, the Thai-fusion fare is simply delectable with a variety that'll keep you happy for days.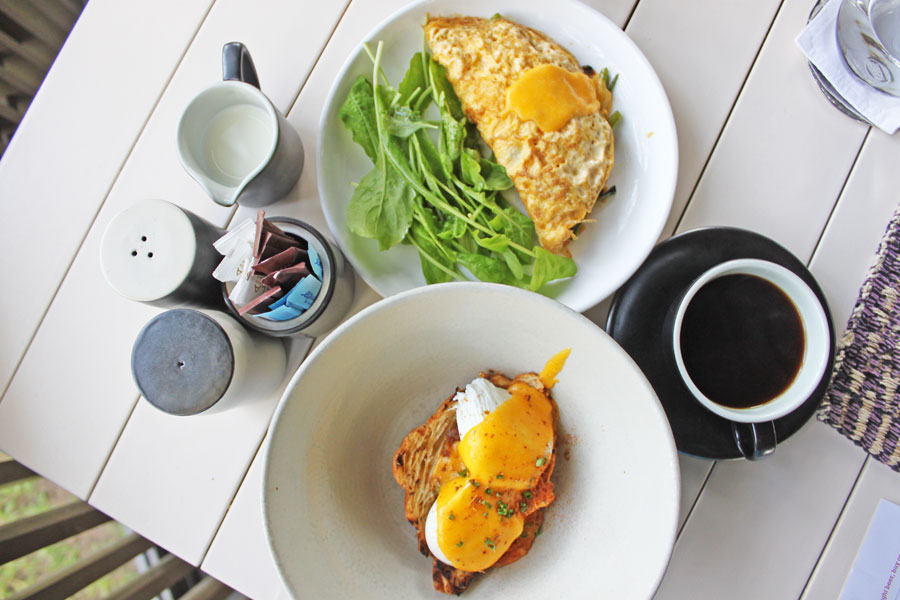 We had a Chiang Mai styled omelette with Thai sausages and an Eggs Benedict with Pulled Pork on croissant that was stewed overnight. Needless to say, everything was tasty and extremely satisfying.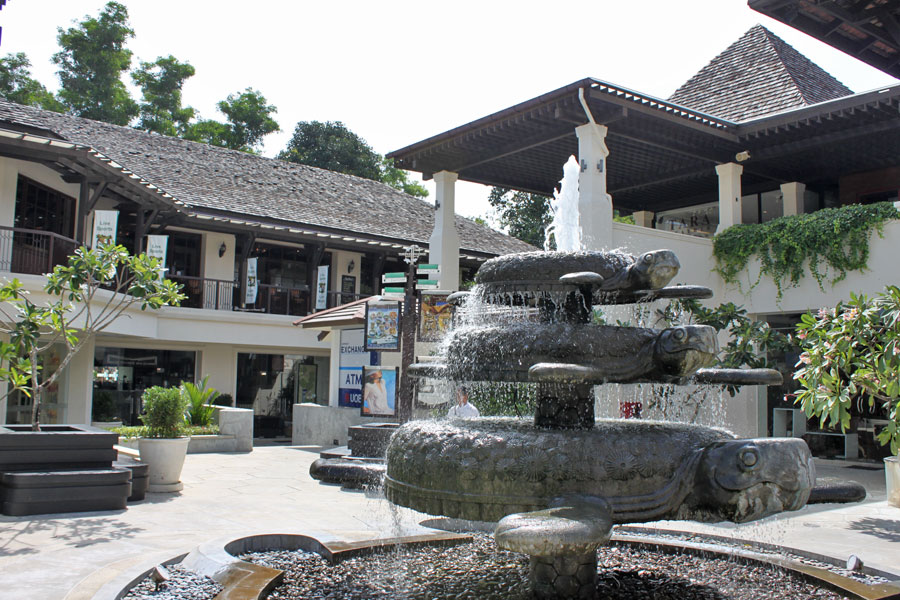 Not too far away is a small shopping enclave called Turtle Village. If spending the whole day at the villa gets you bored, take the hotel shuttle which operates every 30 min to get to the village. Stock up on groceries, or even buy a souvenir or two.
An award winning spa set in tranquility
The SALA Phuket Resort Spa is an award-winning spa which uses Clarins products exclusively. Get whisked away to spa heaven with their signature massages, and spa facilities. Check with the front desk for spa promotions, they typically have a few running for their guests.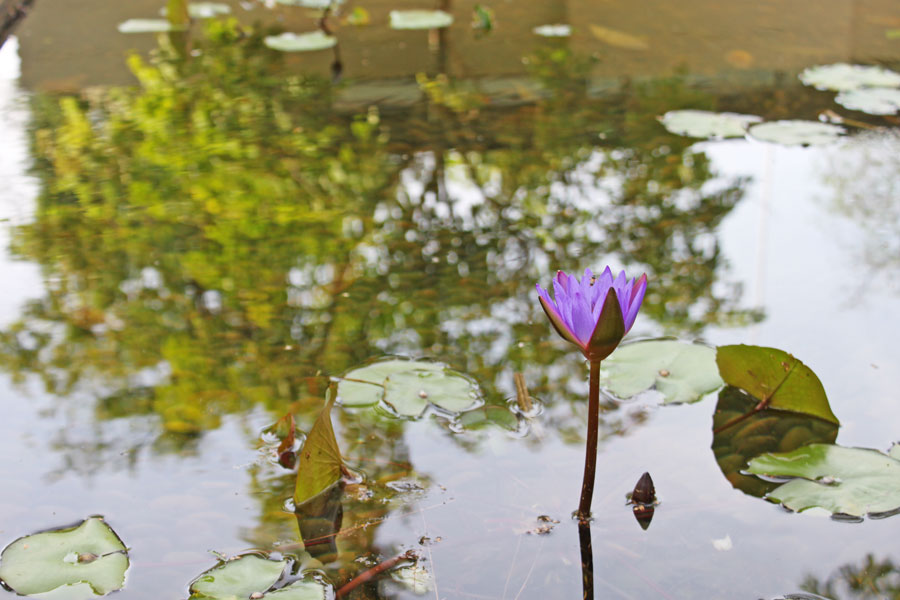 Verdict
SALA Phuket Resort & Spa checks all the boxes for a resort holiday that's away from the hustle and bustle of the city. If you are the kind who needs some night life, the hotel organises shuttles into Phuket Town and Patong, with an optional return fare.
Other than that, prepare to just spa yourself silly and rejuvenate at the privacy of your own villa. It helps that they serve really good food on the property as well.
Hotel rating: 8/10
333 Moo 3, Maikhao Talang,
Phuket 83110, Thailand
Tel: +66 (0) 7633 8888
Online booking: Via Website