Escape to nature with a luxurious retreat
Located close to the Shanghai Hongqiao International Airport, Grand Millennium Hongqiao is just like a literal oasis of greenery, it gives that illusion of a vacation knowing as home.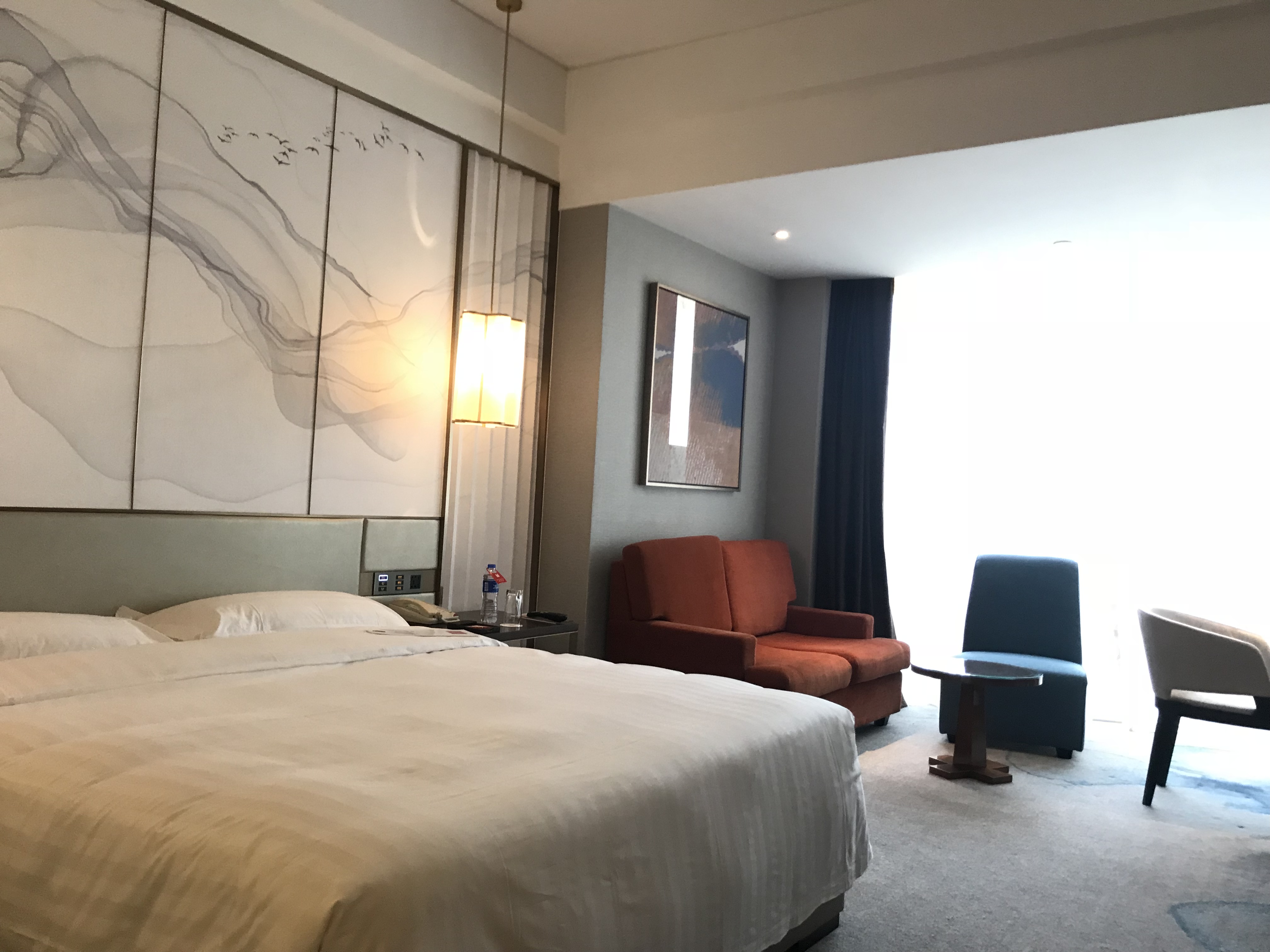 Guest experience sparkles with glow
The hotel simply oozes with luxury, comfort and modern elegance. It also adorned with a lot of greenery that added aged elegance. Long corridors, comfortable rooms with full amenity and rich breakfast reflect the characteristics of perfect guest experience.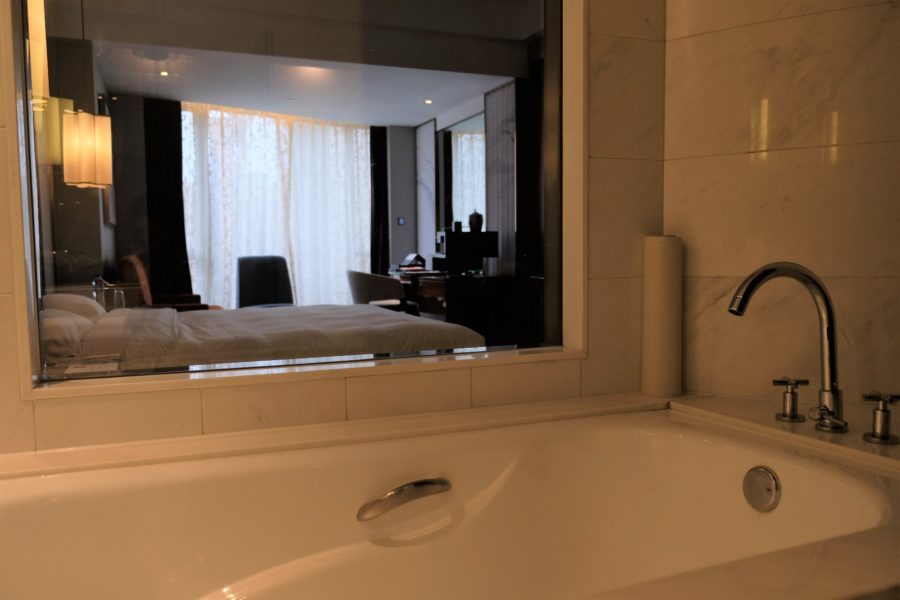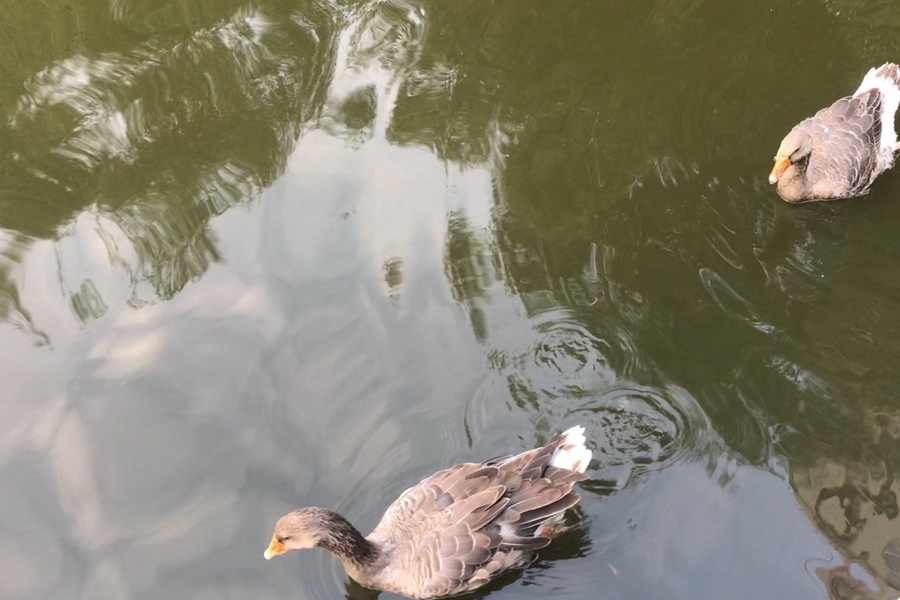 Clean and comfortable room tones adds the winning factor to the bathroom. And don't forget to take a soak in the large tub with bath salts! It most certainly takes the prize for a relaxing atmosphere surrounded with lush greenery for their little garden.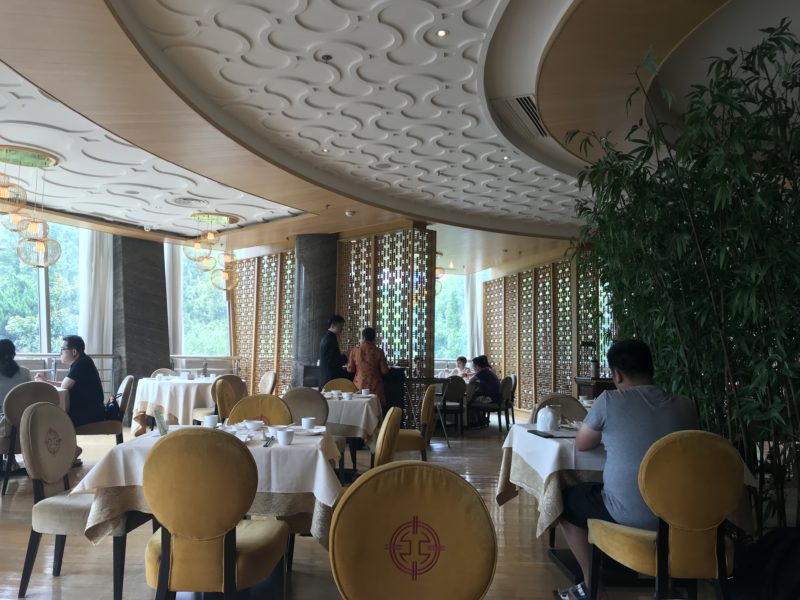 Savour uniquely Shanghainese cuisine at Spectrum Restaurant
At Spectrum Restaurant, it offers a splendid range of authentic Cantonese or Shanghainese cuisine, and other regional specialties at this award-winning restaurant. Our favourite dish was their traditional Braised Pork Belly, which oozed with rich flavours, the tenderness and fat distribution of the meat was just so perfect.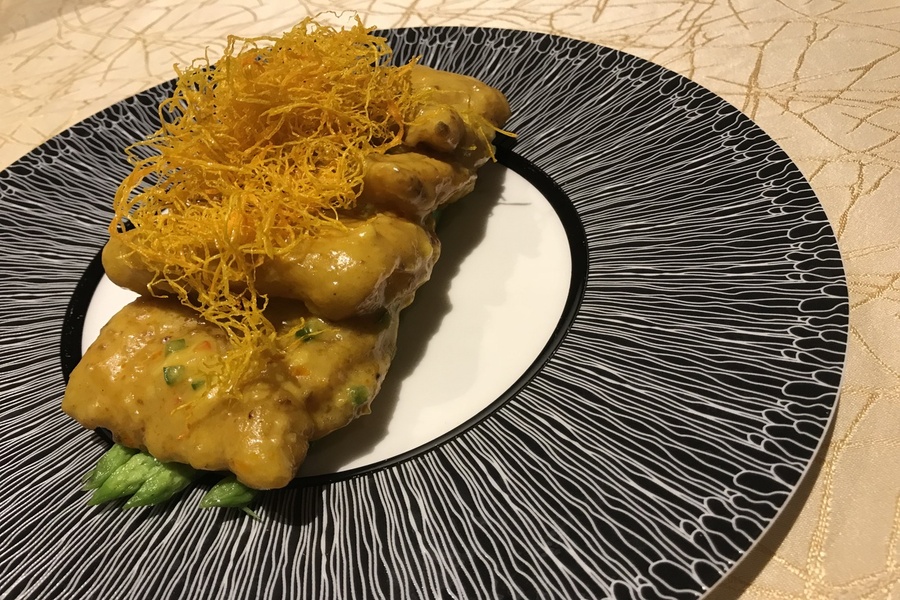 For those who are dim-sum lovers, you will love their Chef's dim sum selections over a Weekend High Tea with many amazing choices like Xiao Long Bao, Honey Glazed Barebeque Pork and Peking Duck.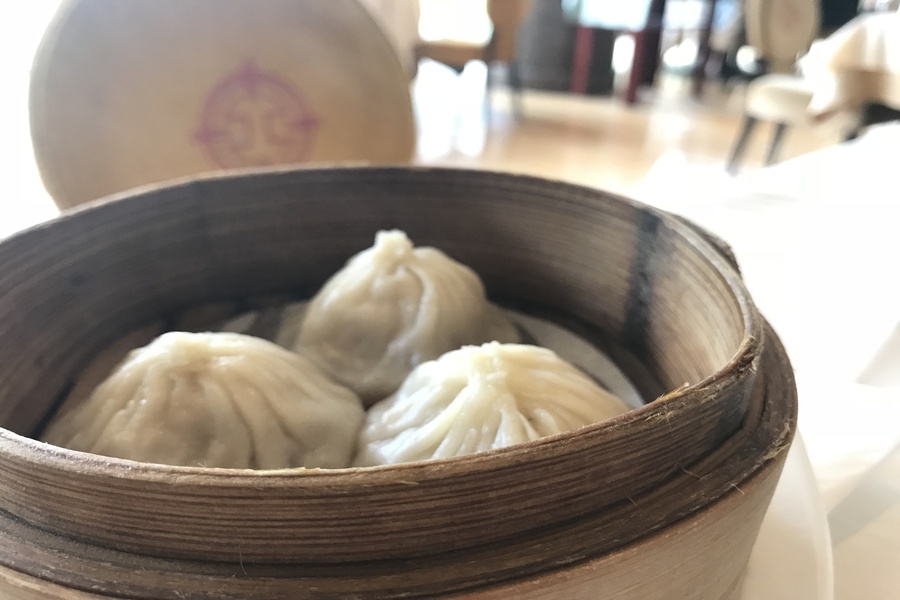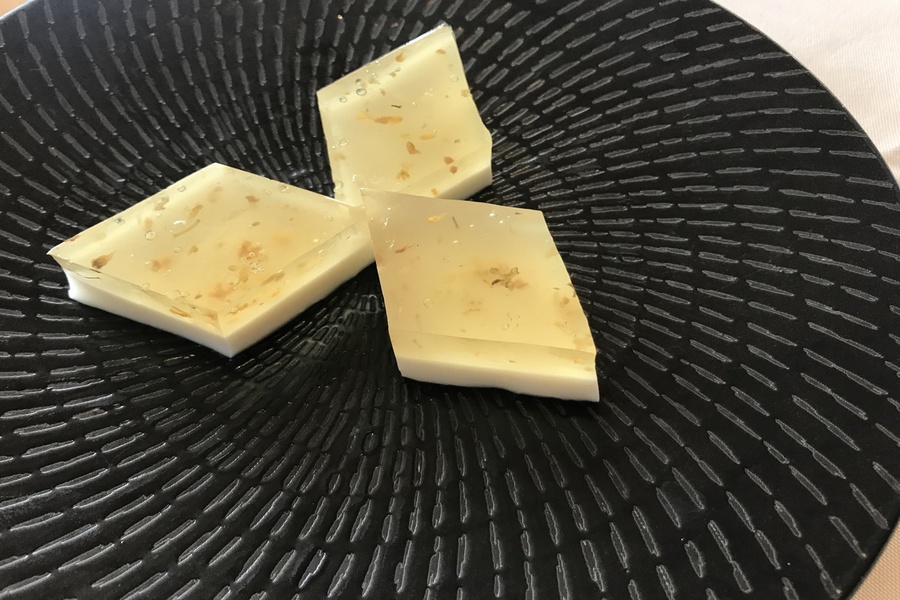 Breakfast at O'Cafe was unsurprisingly a myriad of local delights amidst international fare. From an egg station where you can have your eggs however fancy you like, to a Noodles station where fresh ingredients are prepared right under your nose.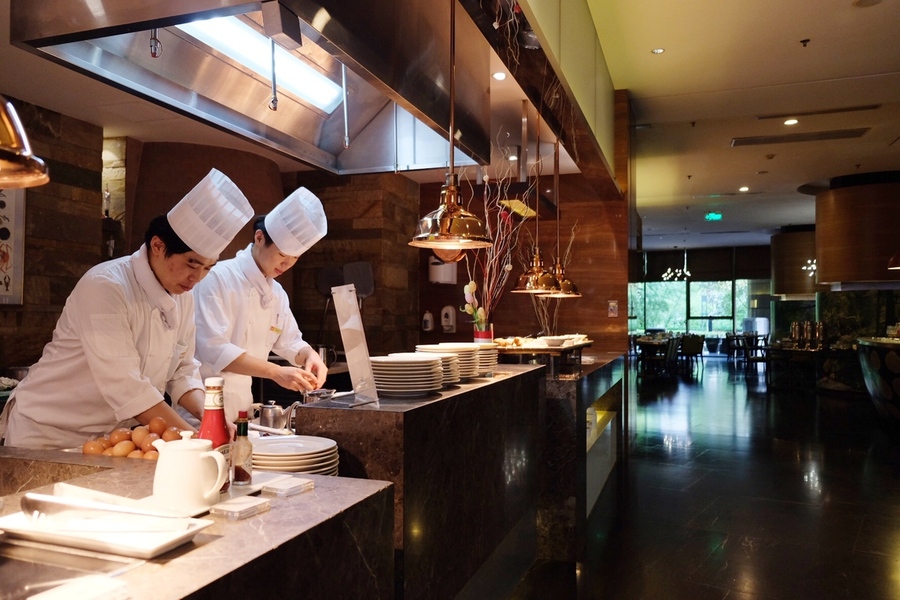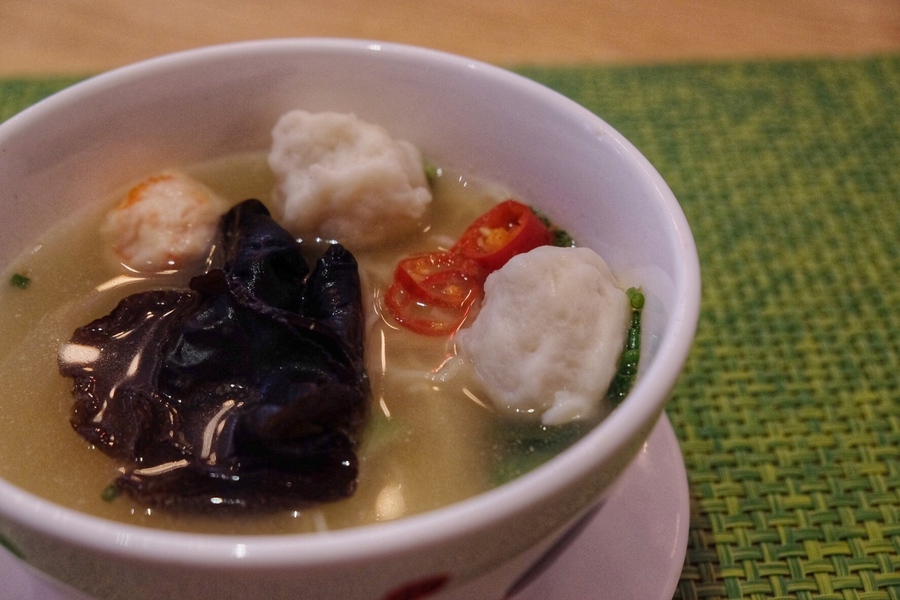 Riding on the convenience of Didi and extensive Shanghai Metro, getting around became an activity by itself. Here are some handpicked spots that you have to visit in Shanghai: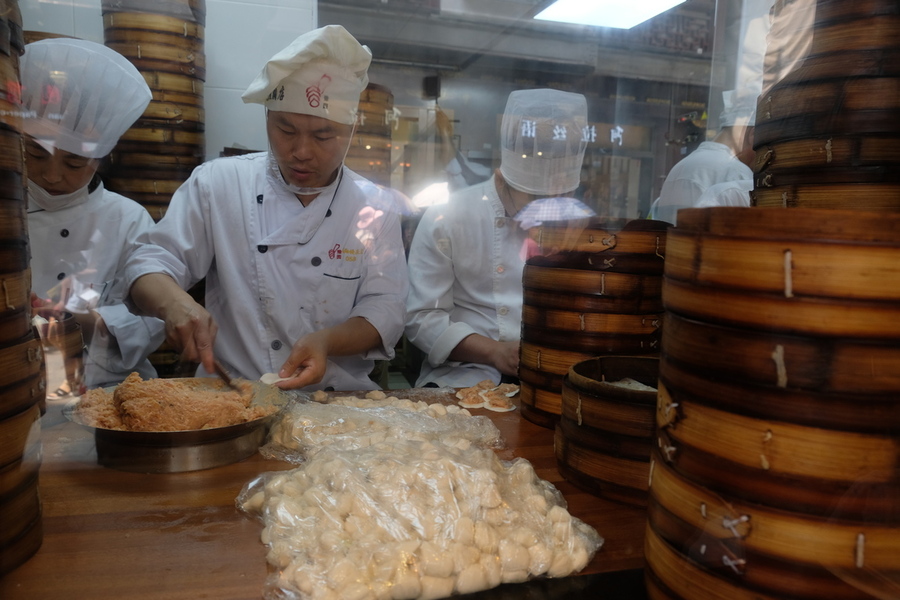 Shanghai Old City God Temple (Shanghai Cheng Huang Miao) – It is a must-see attraction if you visit Shanghai. Shanghai Cheng Huang Miao is also famous as a food street in Shanghai. There are lots of famous Shanghai local snacks can be found in Chenghuangmiao Old Street. Both domestic and foreign travelers prefer to come here to have a Shanghai snack experience.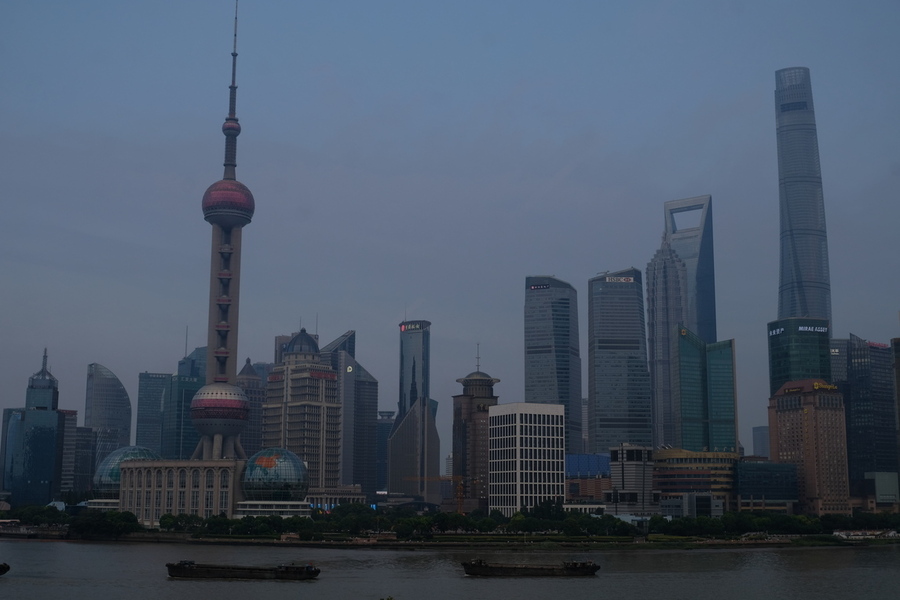 The Bund – For a century, the Bund has been one of the most recognizable symbols and the pride of Shanghai. The architecture along the Bund is a living museum of the colonial history of the 1800s. You've never been to Shanghai if you haven't seen the Bund.
Yuz Museum – China's preeminent musuem of contemporary art, the Yuz Museum in Shanghai, will present the first showing in Asia of a major installation from the Yuz Collection entitled Rain Room (2012) by the artists Random International. It is available till October 2018.
Verdict
Shanghai simply has so much to do! Grand Millennium Hongqiao makes it ultra-convenient to move around the city. And the best part, after a long day, you know you can just retreat to your room within a stone's throw. We will also never forget the amazing seamless and effortless service provided.
Review Rating: 7.5/10
NO. 2588 West Yan'an Road, Changning District, Shanghai 201103, China
Phone: +86 2162085888
Email: sales@millenniumhongqiao.com