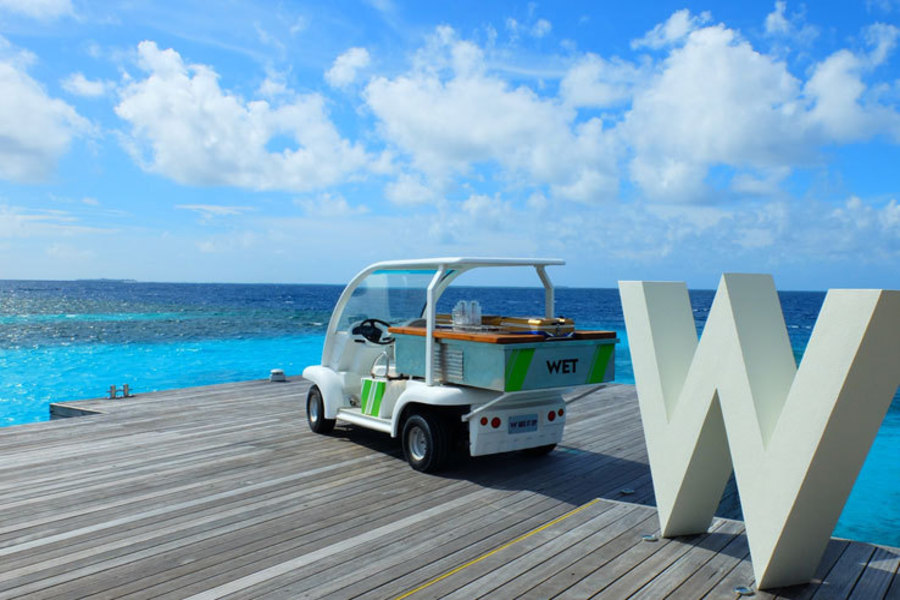 Nothing like a signature W-elcome to their property. W Maldives was a dream destination that took quite a few months of savings but across all the resorts I've been to in the region, there's nothing that comes even close. Sure, you must be thinking, with all that money spent on a luxury retreat, it can't go all that wrong right?
It can actually, but W Maldives outperformed in more aspects than one, and here's Why you should W.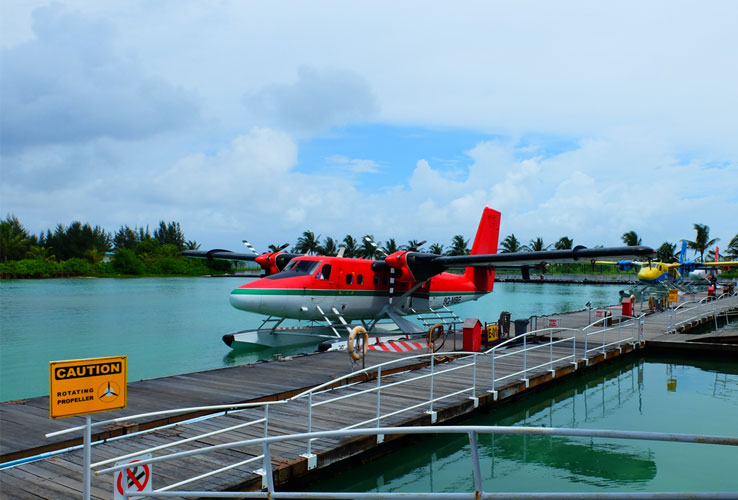 The Journey
Flying to Maldives is rather straightforward, we took Singapore Airlines (approx. 5 hrs), but there are other budget alternatives that have single stopovers like Sri Lankan Airlines (approx. 7 hrs). Flying there isn't all that expensive (I've seen off-peak flights at S$450 before), and it's the seaplanes (US$450) which service the domestic routes that are costly.
Always try to schedule a flight that reaches in the day time because the views of the atolls and the various resorts are astounding; these flights are usually operated by Trans Maldivian Airways. Also, more importantly, if the arrivals are late at night, you will have to stay at nearby resorts and then arrange for the seaplane the day after.
While waiting for our seaplane, we were ushered to a makeshift lounge because the current one was under renovation and the welcome bites were all so good (we were so hungry we didn't take any pics unfortunately).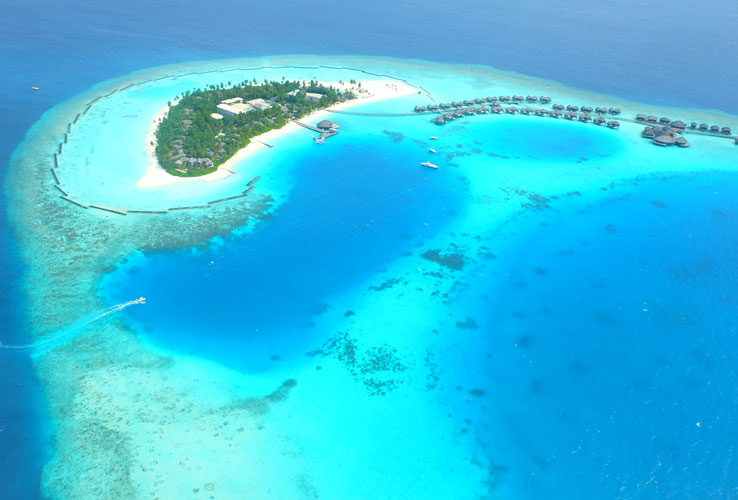 Important planning tips
Once a British protectorate, Maldives gained independence in 1965 (same year as Singapore!) and is one of the most geographically dispersed countries in the world; consisting of close to 1,200 islands in the Indian Ocean. The peak season is between December to April, and the wettest months are from July to August. The optimal travel period seems to be September to November where there are occasional thunderstorms, but considered off peak so unless you're made of money – this period should be the most ideal.
Singaporeans don't need a Visa to enter and it's a Muslim country so most parts of the country (except the resorts of course) do not serve alcohol. We were also told that certain islands require appropriate dressing, which means no tank tops or even going topless.
And, GST is a whopping 12%.
---
The Accommodation
There are 5 types on the property as far as we know, the Wonderful Beach Oasis, Spectacular Ocean Oasis, Fabulous Lagoon Oasis, Wow Ocean Escape and Extreme Wow Ocean Escape. We chose the Wonderful Beach Oasis because we thought it had the most value for money, with two floors (188sqm in total) and the beach front literally a few steps away.
Two nights set us back US$3,010. This includes full board of US$160/day, which you can see later, why it's more worth it.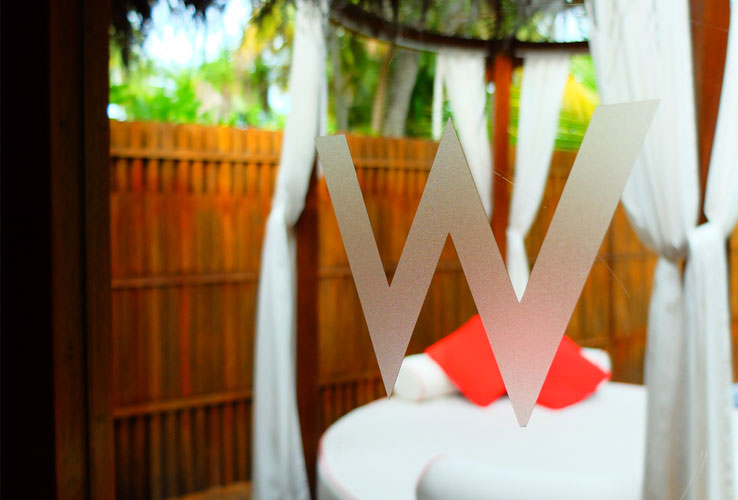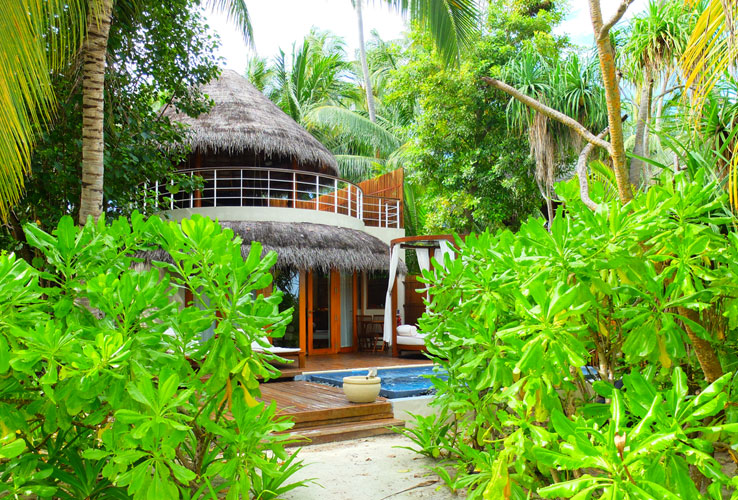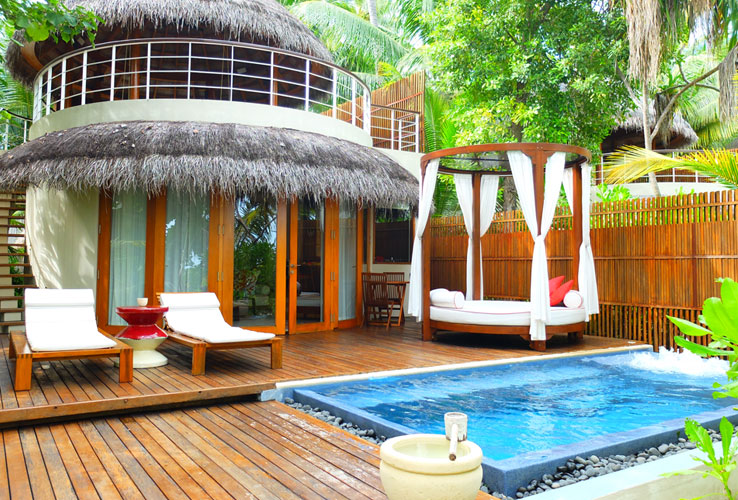 An oasis indeed, with a sizeable jacuzzi pool opening into the beach front, and an inviting daybed – complete with a pina colada in one hand, and your phone in another, this is the perfect frame of relaxation.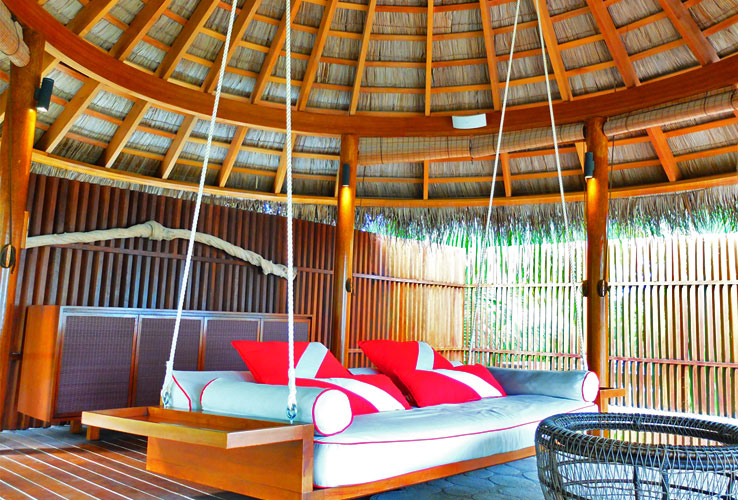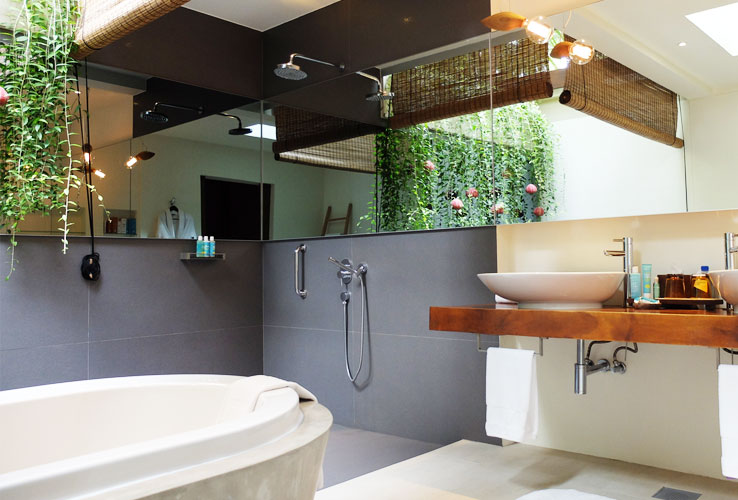 The room's colour scheme is playful and passionate, mainly earthy tones for the touch of homeliness, and bright spots of red just to liven it all up. Saying it's spacious is an understatement, the place is more than comfortable to fit even a family of 4 with two kids so if there are plans for a second honeymoon, this room will be perfect. And if you are really thinking about including a third person, there's the sofa, or even the hammock if you so desire.
There's a rain shower, a tub for soaking and my favourite, Bliss toiletries that W carries in all its properties.
What really sold it for me is that this room is surrounded by more vibrant, beautiful and colourful coral reefs, compared to the other rooms – and rental of snorkelling gear's free the entire stay!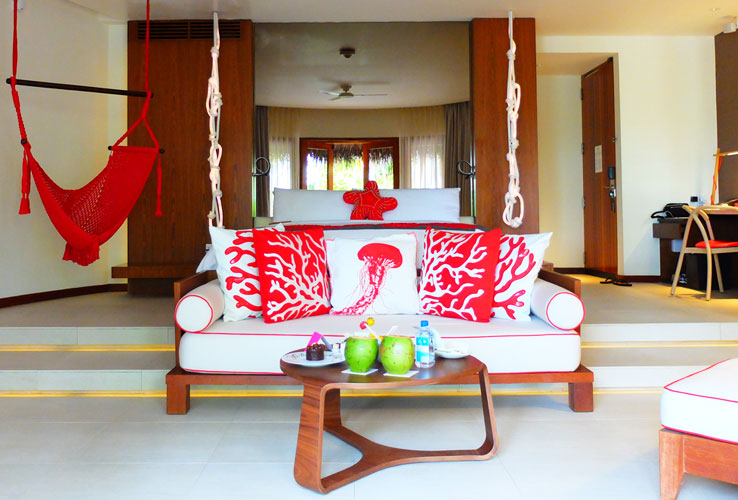 The 2nd floor of the villa had a large lounging daybed complete with a view of the Indian Ocean.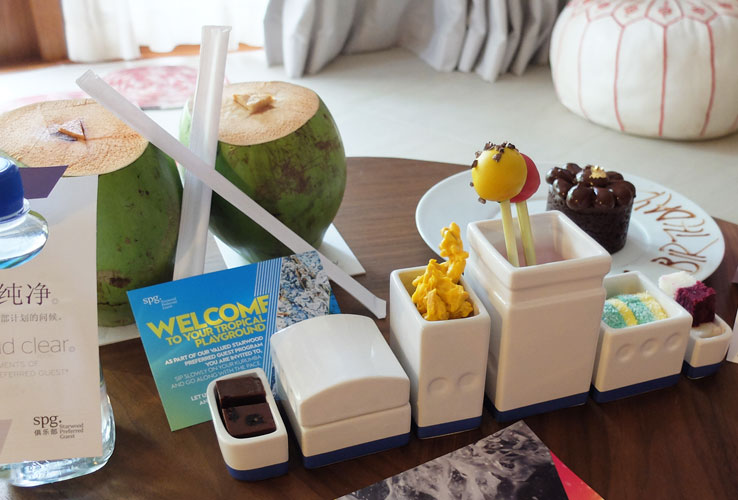 Always good with their welcome packs, W Maldives arranged a birthday cake upon realising that my companion's birthday was a few days away. Bonus points for the attentiveness.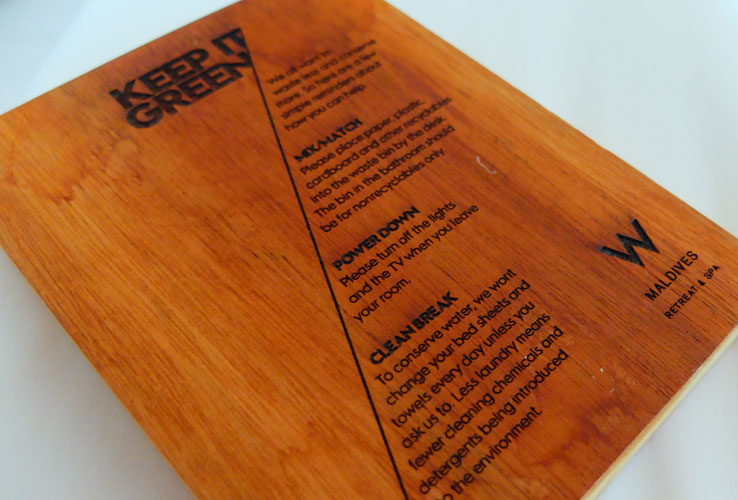 Luxury hotels that are socially conscious always impress me because a luxurious stay does not have to be one that promotes frivolous wastage of resources.
---
Feeding frenzy at Kitchen, Fish and Fire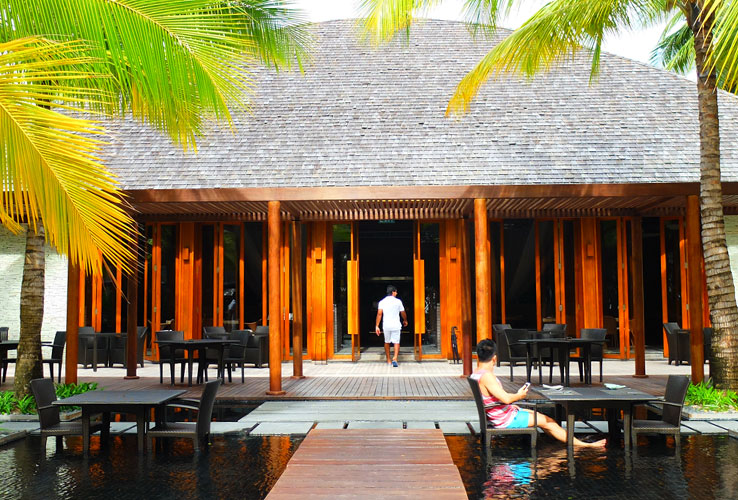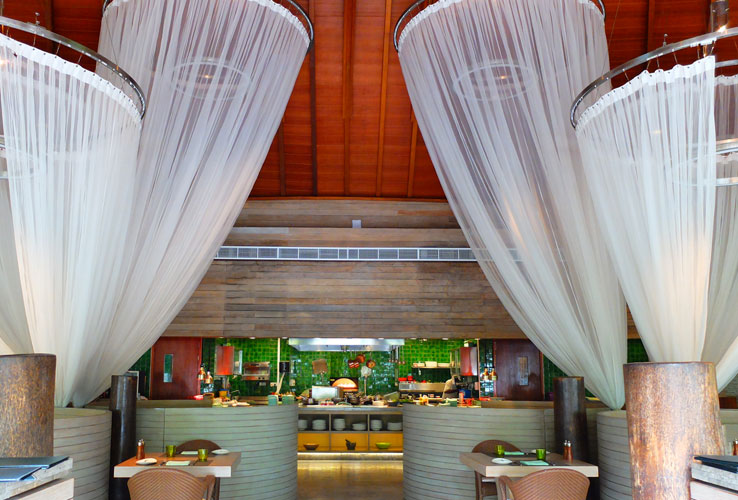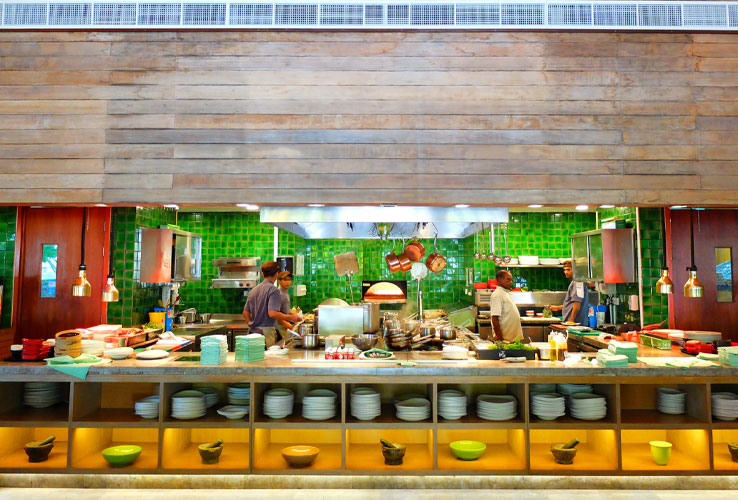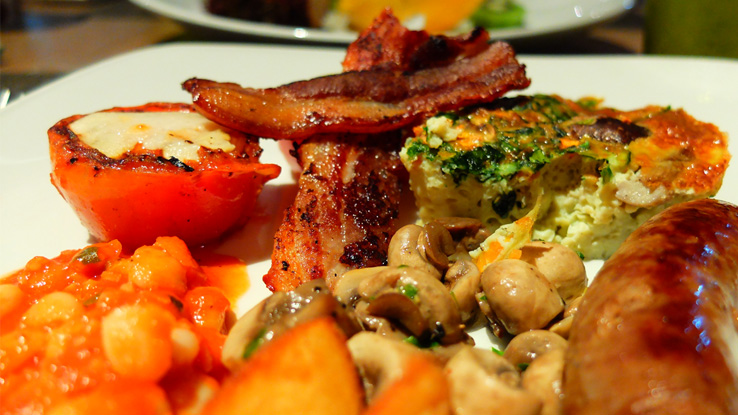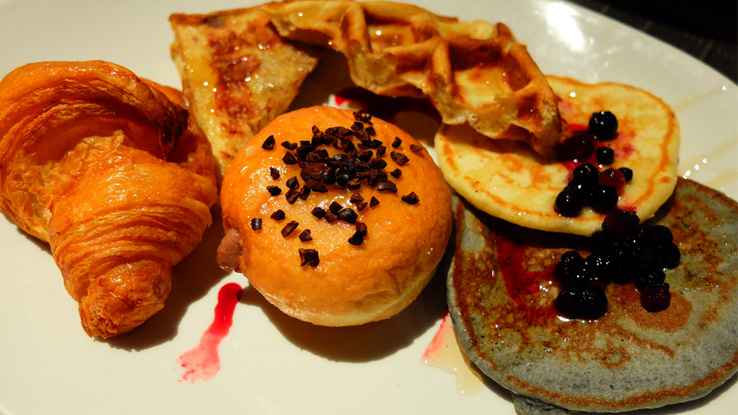 A buffet breakfast at Kitchen (W's main restaurant) is the palate opener for the day, and boasts selections from the world over. International favourites like sashimi, noodles, roasted and carved meats, and a whole plethora of other cuisines crowd the buffet line.
Lunch at Kitchen was a la carte, but because we were on full board, you could pretty much order anything, repeatedly. But because the mains were so humongous, and the fact that we had water activities lined up, filling up the tank was more calculated (we chose the pricier items).
We had a luscious, sweet, savoury pumpkin soup, a crisp, tangy, fresh tuna salad, and a surf and turf-ish Sri Lankan black pork curry with prawn that's tender, well spiced and delicious. The reef fish (tastes like dory) and chips was the one dish that didn't stand out, but was still rather good. The hefty price tags had standards that more than surpassed our expectations.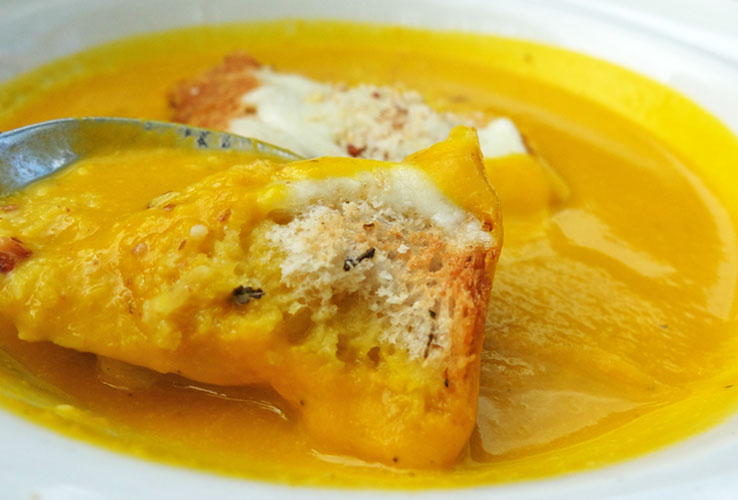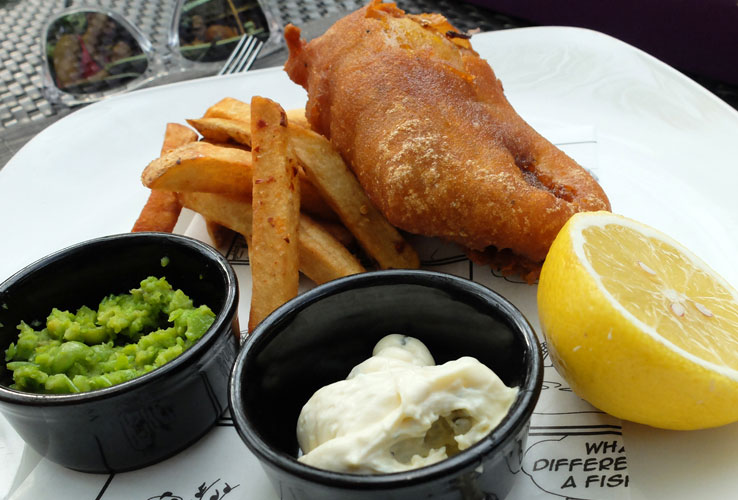 The chocolate croquettas were to die for. We would order a portion whenever we are near – it was that good.
Star gazing as you dine, and with reefs lit full of playful fishes swimming around, is not an experience you can get anywhere. Fish has an ambience that you can't get anywhere else – charming, cool, and yet cosy especially with good company.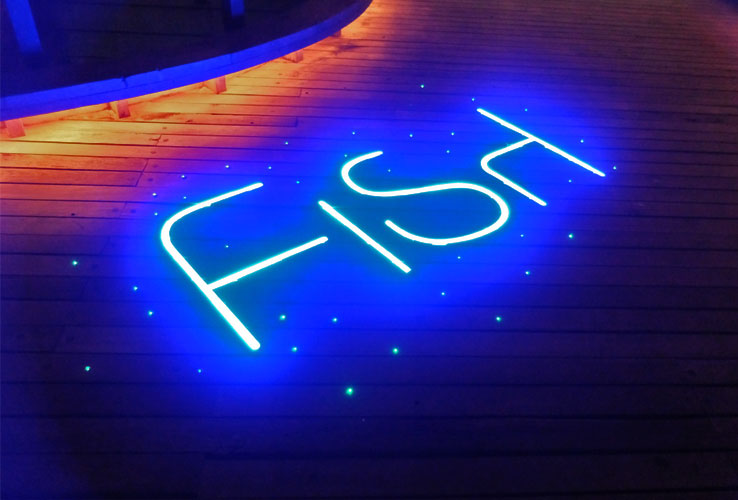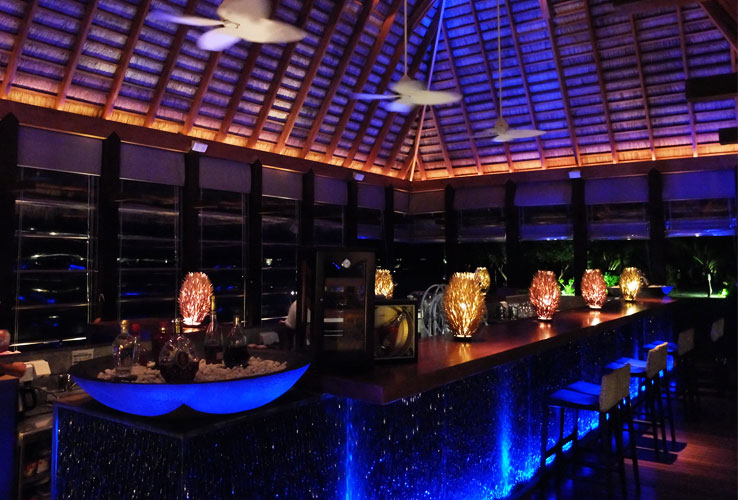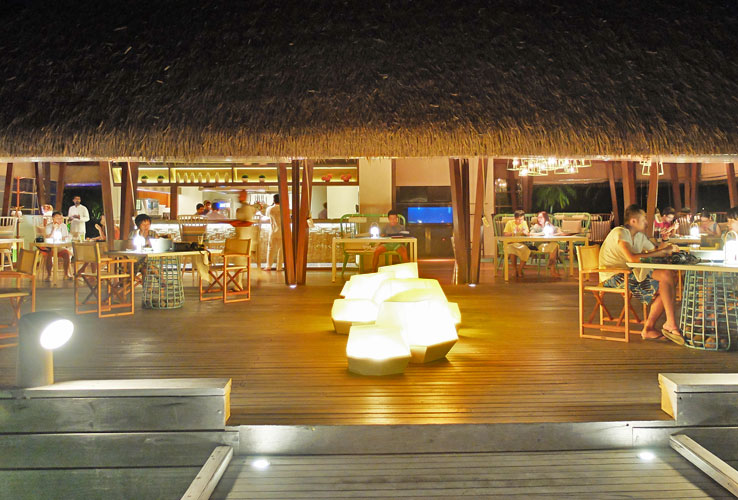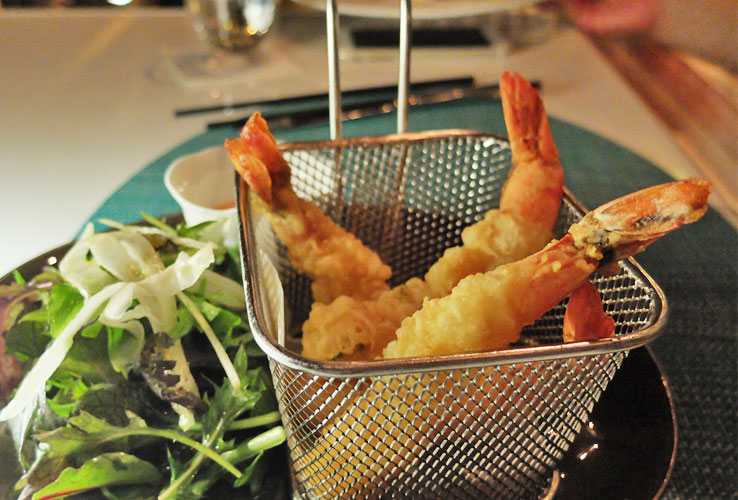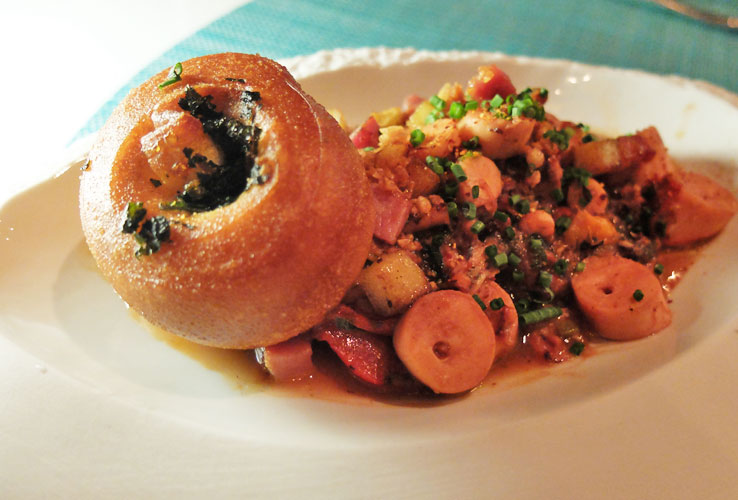 Fire serves mainly barbecue food and again, the selections range from Asian to Western favourites and the counters are laden with premium seafood, good quality cuts of imported meats and great tasting, fresh vegetables. A whole array of condiments is laid out as well, for you to pick and choose according to your palate. Among the 3 restaurants, here's how my ratings would go: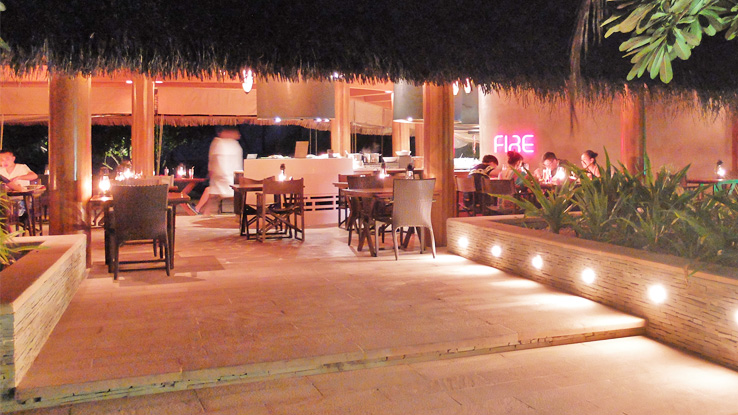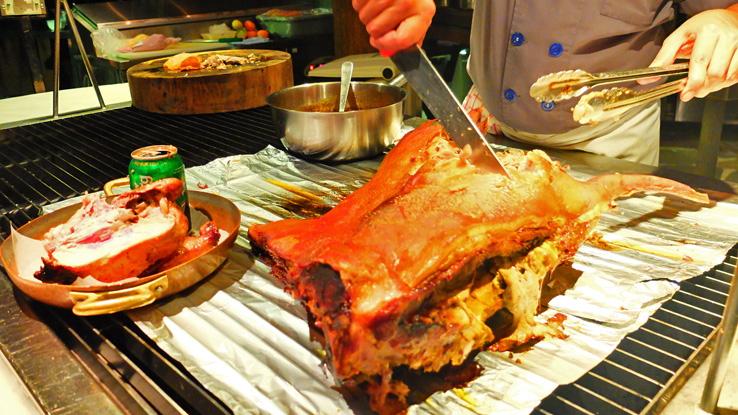 Whisk yourself to dreamland any time you want with rocking hammocks and cotton-soft sunbeds littered all over the property.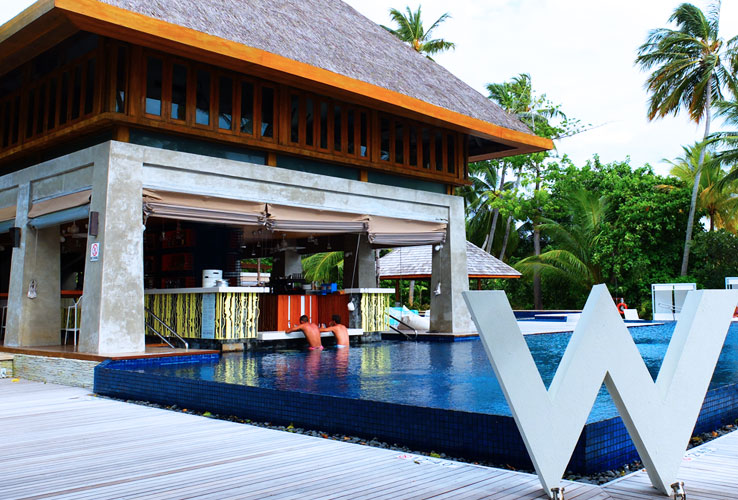 Activities, activities, activities galore
Most of the activities revolve around water sports with fishing, eco-diving excursions and even diving courses you can take (at a hefty price tag). And for the budget conscious, there are free things you can do like snorkel, go around in glass canoes, pedal kayaks and paddle boards.
There were many, many 'Sweet Spots' around the resort where ice cold beverages and ice cream are served – absolutely free of charge. There's no way you can escape the temptations that lurk in every corner. Besides saving for the trip, make sure you save extra calories because it'll be more than well-spent in this food-laden haven.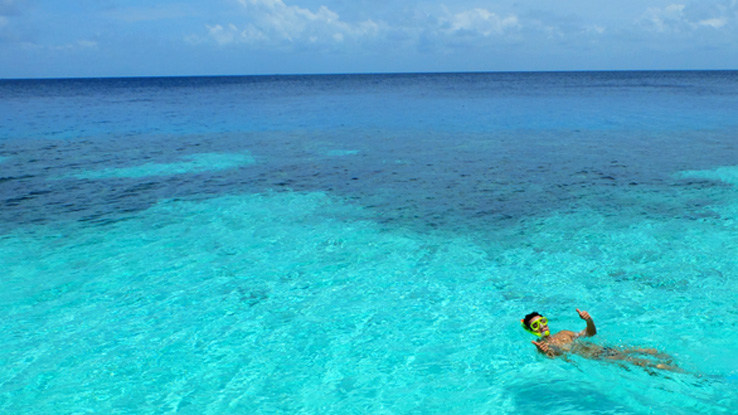 With the reef and various sea companions literally at our doorstep, surrounded by the vast horizon cloaked in a glassy turquoise blue and cool, crisp, heat-quelling waters – there's no way you can pass on a snorkelling adventure.
The only thing we didn't get to try was the spa, which we thought was probably easily replicated especially in terms of environment, being enclosed, and on an island – but if you feel like pampering yourself, it's probably going to be a highly anticipated session. Here's the full spa menu, which had prices that were quite reasonable considering the elaborate treatments done.
And who can forget the dizzying glow of the crimson sunset that envelopes the ocean and bids the day goodbye.
Goodbye W. Till next time!
Fesdu Island, 09110, Maldives
Tel: +960 666 2222 / Singapore: 1800 325 2525
Hotel reservations can be made via the website.