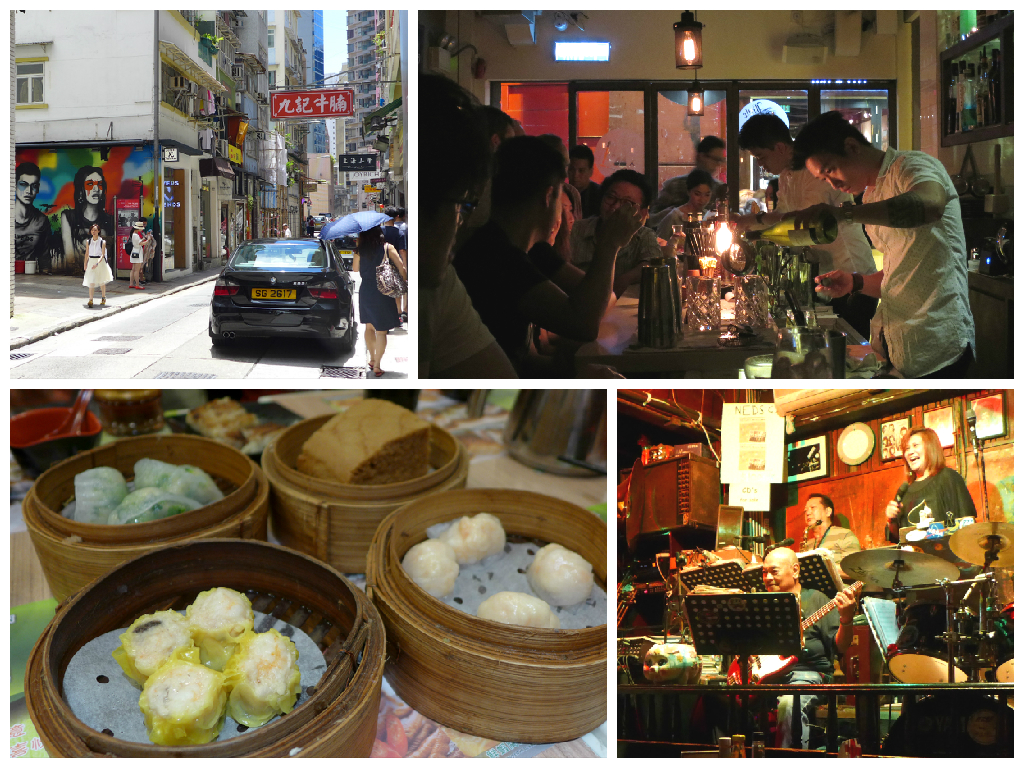 An eclectic mix of old and new, east and west, glamour and grit, Hong Kong is a fascinating buffet of sights and sounds. It also makes a great choice for a short holiday in Asia as the city never sleeps, hustling and bustling all day everyday so tourists can cram their day chock full of activities. Consider yourself warned however, with so many things to do in Hong Kong, it's easy to get caught up in the excitement and end up going home with a holiday hangover – the AsiaStyle.Asia gang just got back from a four day trip to Hong Kong ourselves and we were flat out exhausted. Unfazed and raring to go? Here are 10 things to do in Hong Kong all in one day.
1. Take a Selfie with One of Hong Kong's Iconic MTR Station Signs
Most of Hong Kong's original metro stations have their names mounted in big, bold characters on walls tiled in one or two colours that differ from station to station. Unlike the sterile stations of other major Asian cities, these signs lend a unique flavour to Hong Kong's metro and is one of the city's most iconic images. So go ahead and start your trip with a photo at your closest station, your favourite station or heck, all of them, like these guys did.
2. Have a Bowl of Michelin Starred Wonton Noodles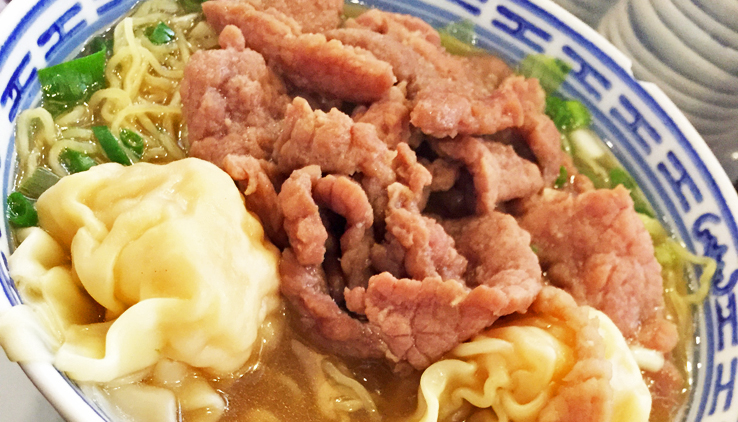 Wonton noodles is a Cantonese dish popular in several Asian countries but for which Hong Kong is particularly well known. In fact, Hong Kong is home to at least three wonton noodle restaurants that have been awarded a Michelin star at some point. With the average bowl of wonton noodles costing less than HK$40 (S$7), this will probably be the least expensive Michelin starred meal you will ever have.
One of the most famous wonton noodles restaurant in Hong Kong is Tsim Chai Kee. This restaurant serves super springy wonton noodles with a choice of three toppings, shrimp wontons, beef slices and fish balls. The all-in-one option is only HK$34 but if you had to pick, definitely try the wontons and the fishballs – the wontons are made with big fat juicy prawns and the fish balls are smooth and bouncy. Seating is communal so be prepared to share, service is quick and they have English menus.
Tsim Chai Kee 
98 Wellington Street, Central, Hong Kong
Hours: Mon to Sun, 9am to 10pm (closed for 4 days over the Lunar New Year)
Tel: +852 2850 6471
Nearest station: Central
3. Check Out PMQ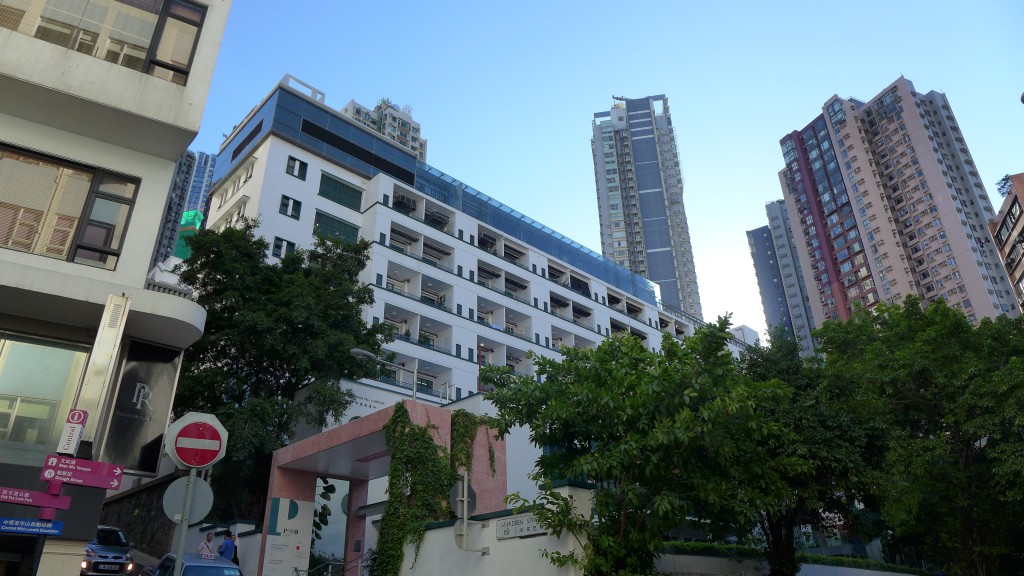 Formerly the Police Married Headquarters which provided accommodation to junior police officers, the PMQ building was vacated in 2000 and reopened in April 2014 as a creative hub for local design talent. It now houses almost 100 creative and design enterprises including retail stores, bookshops, cafes, restaurants and bars.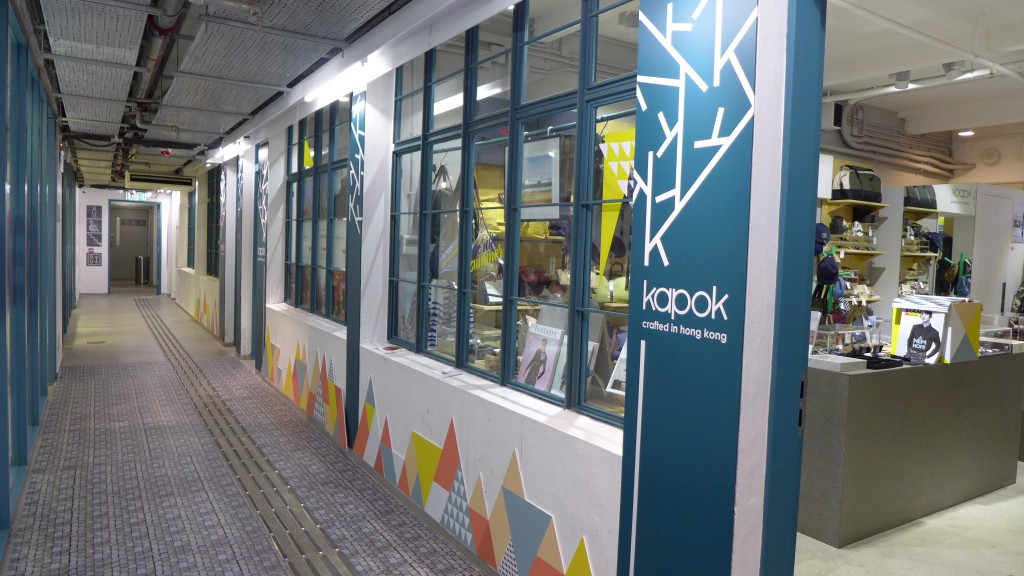 If you need a break from yet another shopping mall and big brands you can find in any other city, you'll enjoy PMQ and its indie style tenants. Some interesting stores include Goods of Desire (lifestyle goods with a Hong Kong flair), POMCH (accessories with an industrial flavour) and Smith & Norbu (eyewear made of yak horn).
PMQ
35 Aberdeen Street, Central, Hong Kong
Hours: Mon to Sun, 7am to 11pm
Nearest station: Central
4. Get in Line for Famous Beef Brisket Noodles
Even before Kau Kee Beef Brisket Noodles opens for business at 12.30 pm everyday, queues already start to form. The line you see in the picture above actually stretches a little longer than the photo could capture and was taken only about 10 minutes past its opening time. I generally hate queuing for my food, especially when I'm hangry, but having tried these noodles I can definitely see why people do it.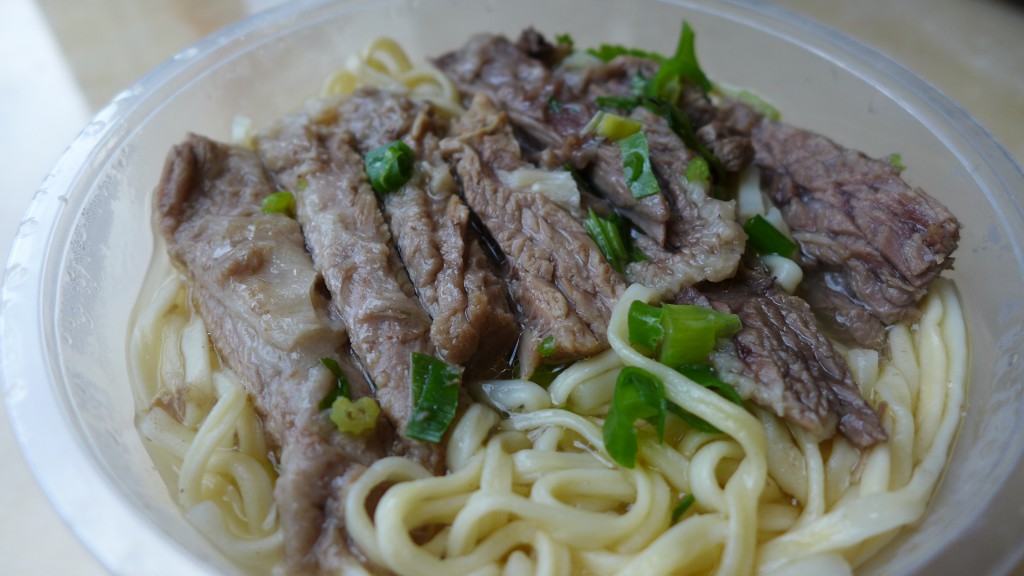 Kau Kee is best known for its Curry Beef Tendon Noodles and Beef Brisket Kway Teow Soup. The beef in both options is exceptionally tender and steeped in the flavour of its soup. The curry is robust with a slightly spicy kick and hints of turmeric while the clear soup is perfectly light and mildly sweet. If you like, you can even pick your type of noodles.
A quick word of caution and a helpful tip. Firstly, Kau Kee is known as much for its curt service as it is for beef noodles. If you catch them on a bad day, just chalk it up as part of the experience, it makes a good travel story. Secondly, if you don't fancy waiting in line for your meal, you can order your noodles to go and have them somewhere else. (You don't have to queue for takeouts.)
Kau Kee Beef Brisket Noodles 
21 Gough St, Hong Kong
Hours: Mon to Sat, 12:30pm to 10:30pm (Closed on Sun and public holidays)
Nearest station: Central or Sheung Wan
5. Experience the Coffee Culture in Hong Kong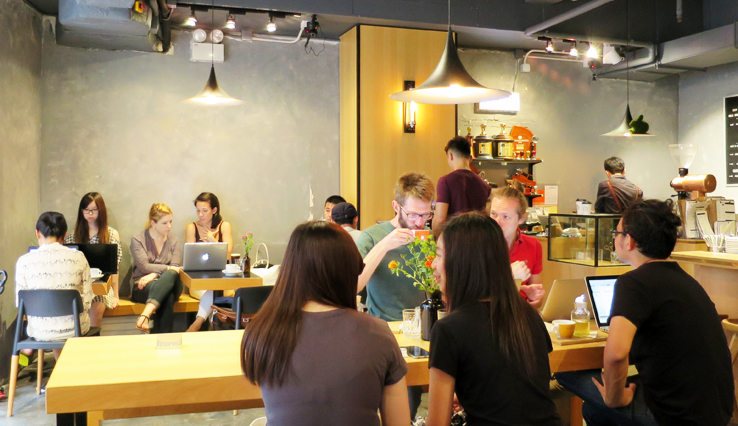 The coffee culture is relatively new to Hong Kong but in the short time it's been introduced, the city has seen an explosion in the number of high-quality cafes offering all kinds of specialty brews. Experience the hype for yourself and pop into a café at some point during your wanderings for a coffee break.
These days you'll find café joints all over Hong Kong but if you're following our list and you were just at Kau Kee, then you might like to try Elephant Grounds, a trendy café not too far away. Set at the back of a cool lifestyle and accessory store, Elephant Grounds is a small coffee counter that has become one of Soho's hipster hotspots. They use locally sourced beans from Brazil, Sumatra, Africa and Costa Rica to make blended coffees and other creative brews that would satisfy any caffeine fix.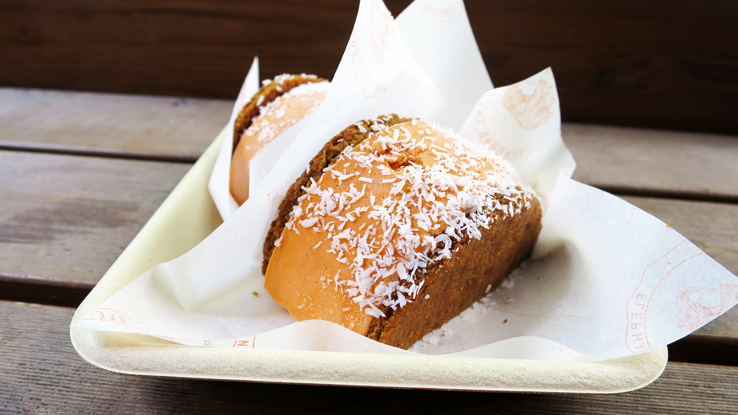 Not as much of a coffee person as the rest of the gang, what I really liked about the place was the ice cream sandwich, which they serve only on weekends, in random flavours and in limited quantities. It was a good thing we wandered in when we did because there was only one piece left when we placed our order. I had a Thai ice tea flavoured ice-cream drizzled with coconut shavings and sandwiched between two ginger snaps – such deliciousnessss.
Elephant Grounds 
11 Gough Street, Sheung Wan, Hong Kong
Hours: Mon to Sat, 11:30 am to 9:00 pm, Sun and public holidays, 12:00 pm to 7:00 pm
Tel: +852 2253 1313
Nearest station: Sheung Wan
6. Check out Hysan Place and the Eslite Bookstore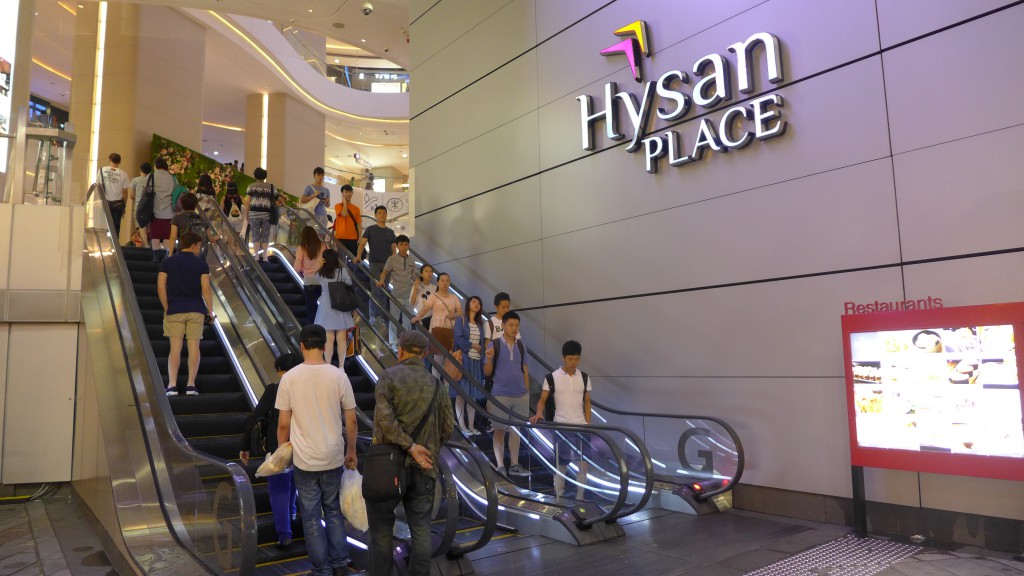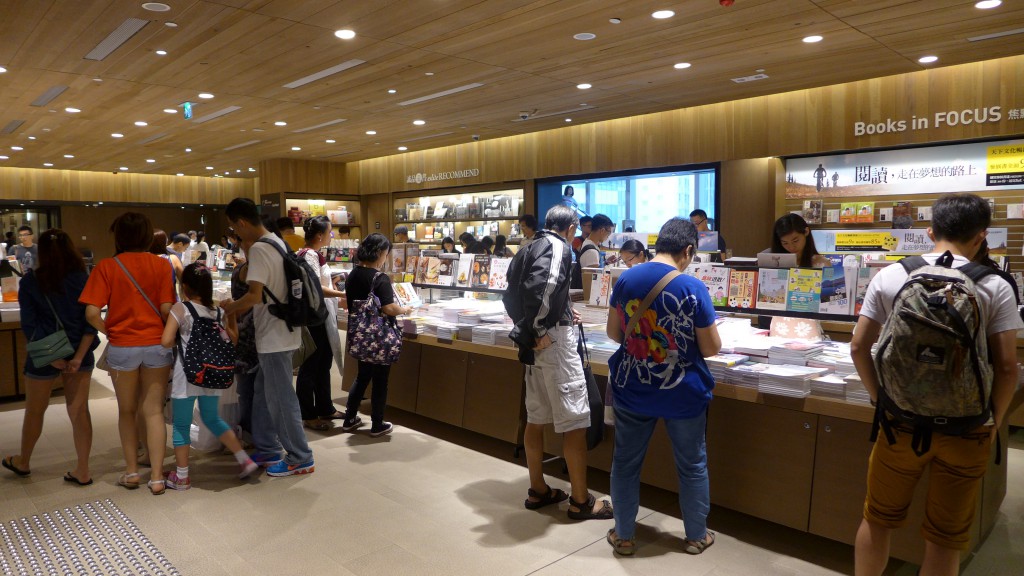 Located in the heart of Causeway Bay, Hysan Place is 17 floors of trendy international brands and stores offering fashion, beauty, lifestyle, food and culture. Of particular interest is the Eslite bookstore which takes up just under a whopping 4,000 square metres and occupies the 8th to 10th floors of the building. Originally from Taiwan, Eslite probably has the largest selection of books for sale in the city and also houses mini shops that sell handicraft, eco-friendly products and design-related goods.
Hysan Place
500 Hennessy Road, Causeway Bay, Hong Kong Island
Hours: Store open Sun to Thu, 10pm to 10pm, Fri, Sat and eve of public holidays, 10pm to 11pm
Restaurants open Sun to Thu, 11am to 11pm, Fri, Sat and eve of public holidays, 11pm to 12am
Tel:+852 2886 7222
Nearest station: Causeway Bay
7. Have Dinner at a Super Local Restaurant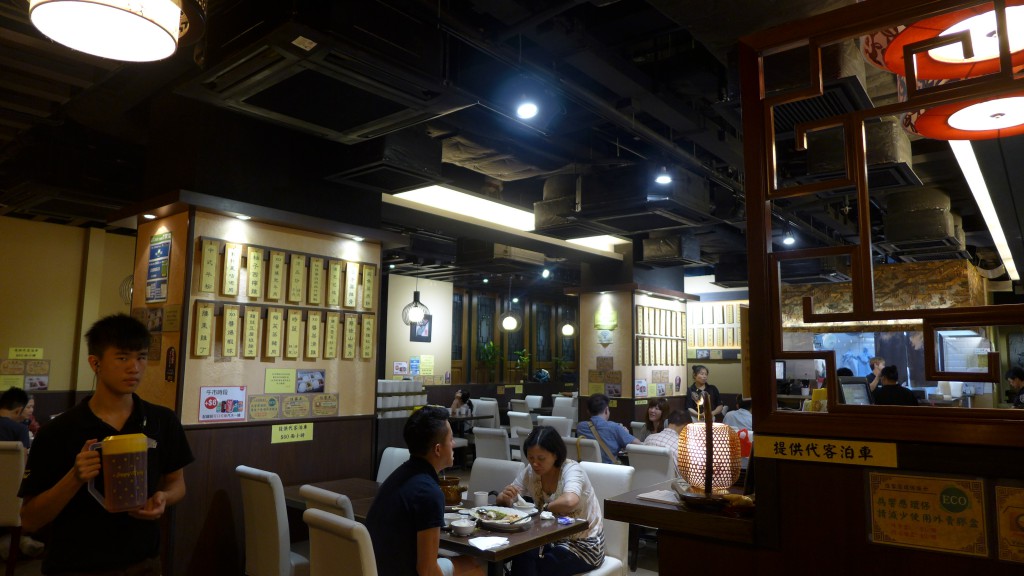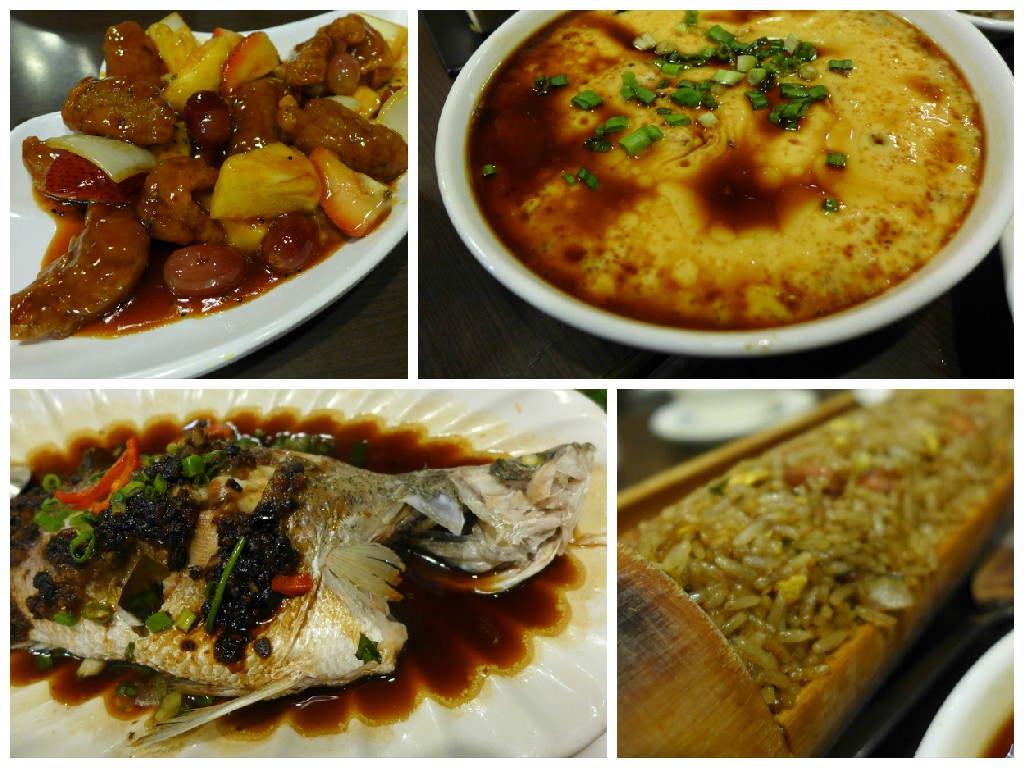 Fancy new restaurants are nice and all, but all too often lack the authentic local flavour that more and more tourists are looking for. So for dinner we recommend you try a local restaurant that's not usually on the radar for most visitors – Zhu Jia Cai (住家菜) .
Zhu Jia Cai goes by the English name 'Home Feel' and serves home-cooked style Cantonese dishes that are delicious, hearty and very affordable. While they do not have an English menu, the staff seemed quite happy to help us along with the order. We had the herbal soup, sweet and sour pork, pork ribs, bamboo rice, French beans, fried chicken, minced pork with chestnut and squid, black bean sauce fish and steamed egg. Everything was amazingly tasty and the entire meal which fed five of us till we were close to bursting cost only about HK$675.
On a side note, it was not till just before we left that we found out the restaurant's signature dish is "grandmother's chicken". As we were way too stuffed and already one foot out the door we could only resolve to come back another time, but if you do try out this restaurant, have one for us won't you.
Zhu Jia Cai
Ritz Plaza, 122 Austin Rd, Tsim Sha Tsui, Hong Kong
Hours: Mon to Sun, 1130am to 1030pm
Tel: +852 3105 0515
Nearest station: Jordan
8. Enjoy the Bustling Nightlife in Hong Kong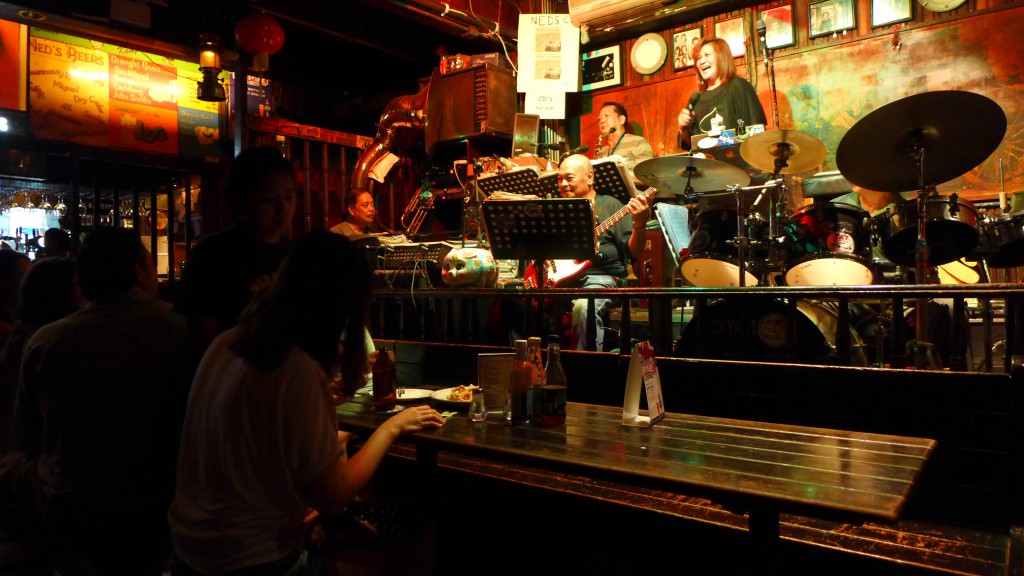 Hong Kong has an vibrant night life scene with plenty of pubs, bars, wine-bars, dance clubs, karaoke joints and live-music venues to satisfy your after hours entertainment needs. So whether you just want to chill out with a tipple or party the house down, Hong Kong's got you covered.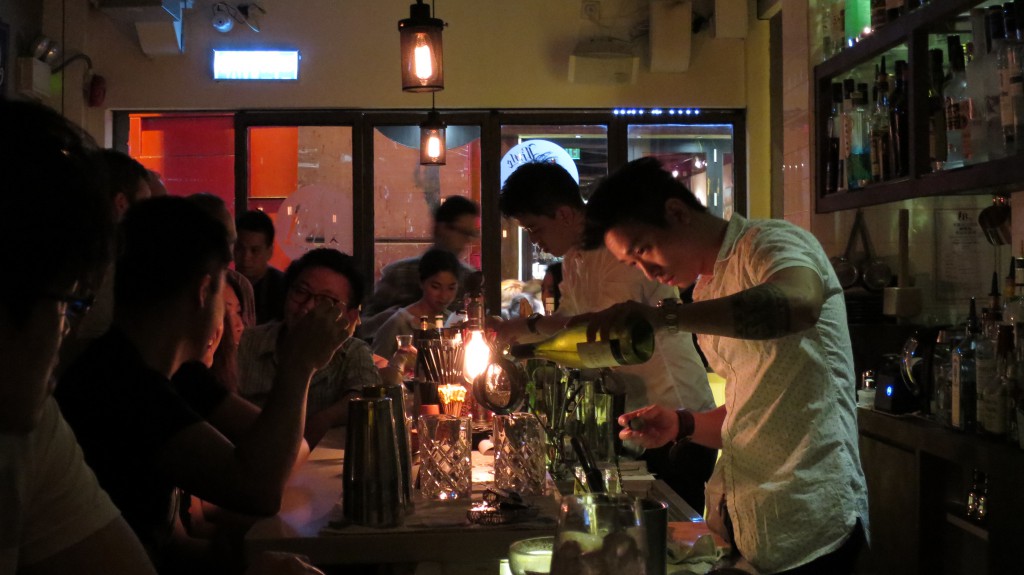 While you'll definitely be spoilt for choice when it comes to drinking spots in Hong Kong, if you're looking for a home grown cocktail bar with concoctions unique to Hong Kong then you should drop by the Little Lab in Central. This bar serves up creative cocktails inspired by local ingredients, flavours and dishes such as the Newborn (inspired by a stew new mothers often drink in Hong Kong) and HK Tea Time.
Little Lab 
Shop B, 50 Staunton St, Central, Hong Kong
Tel: +852 2858 8580
Nearest station: Equidistant between Sheung Wan/Central
9. Have Supper at a Cha Chan Teng (茶餐厅)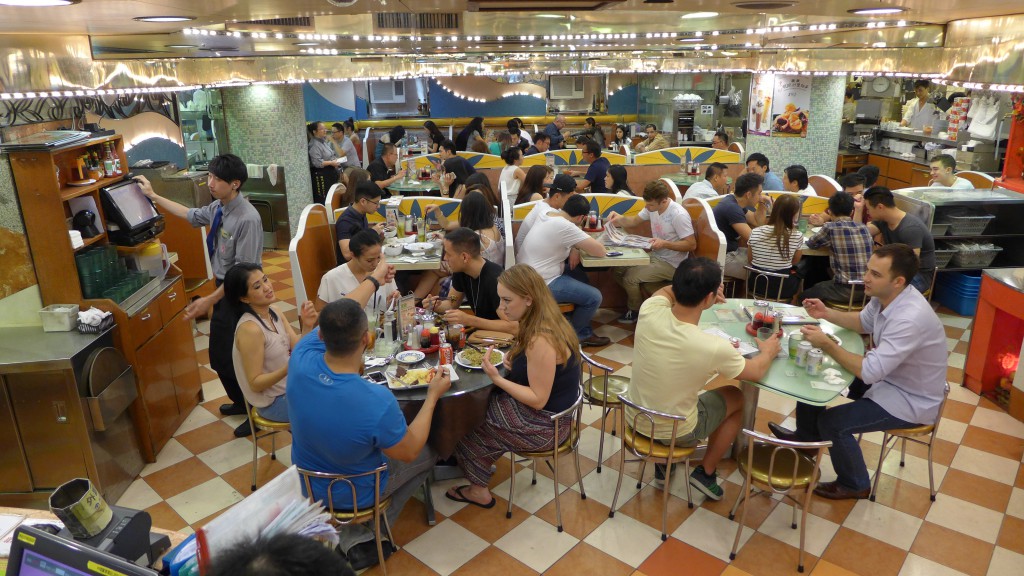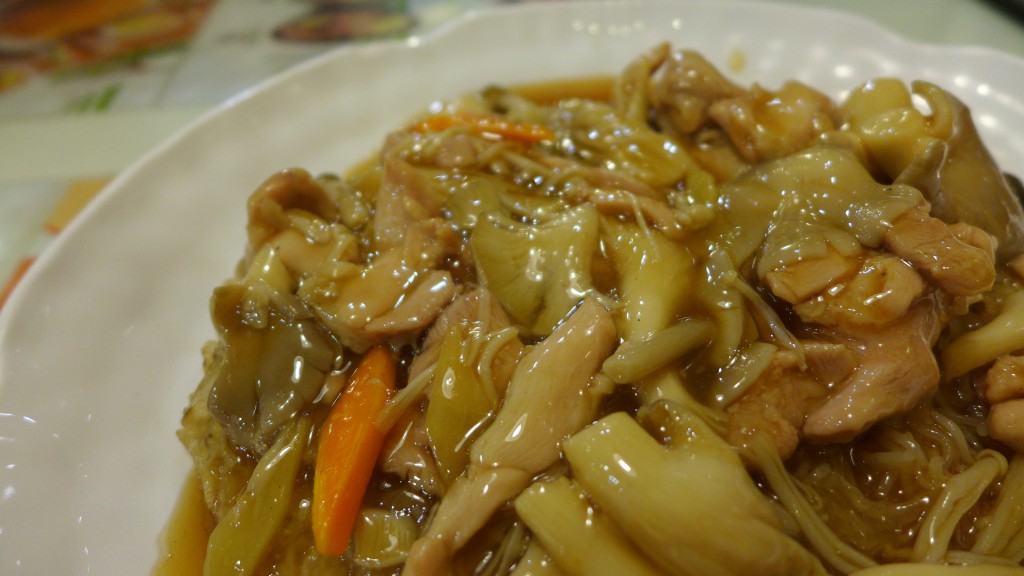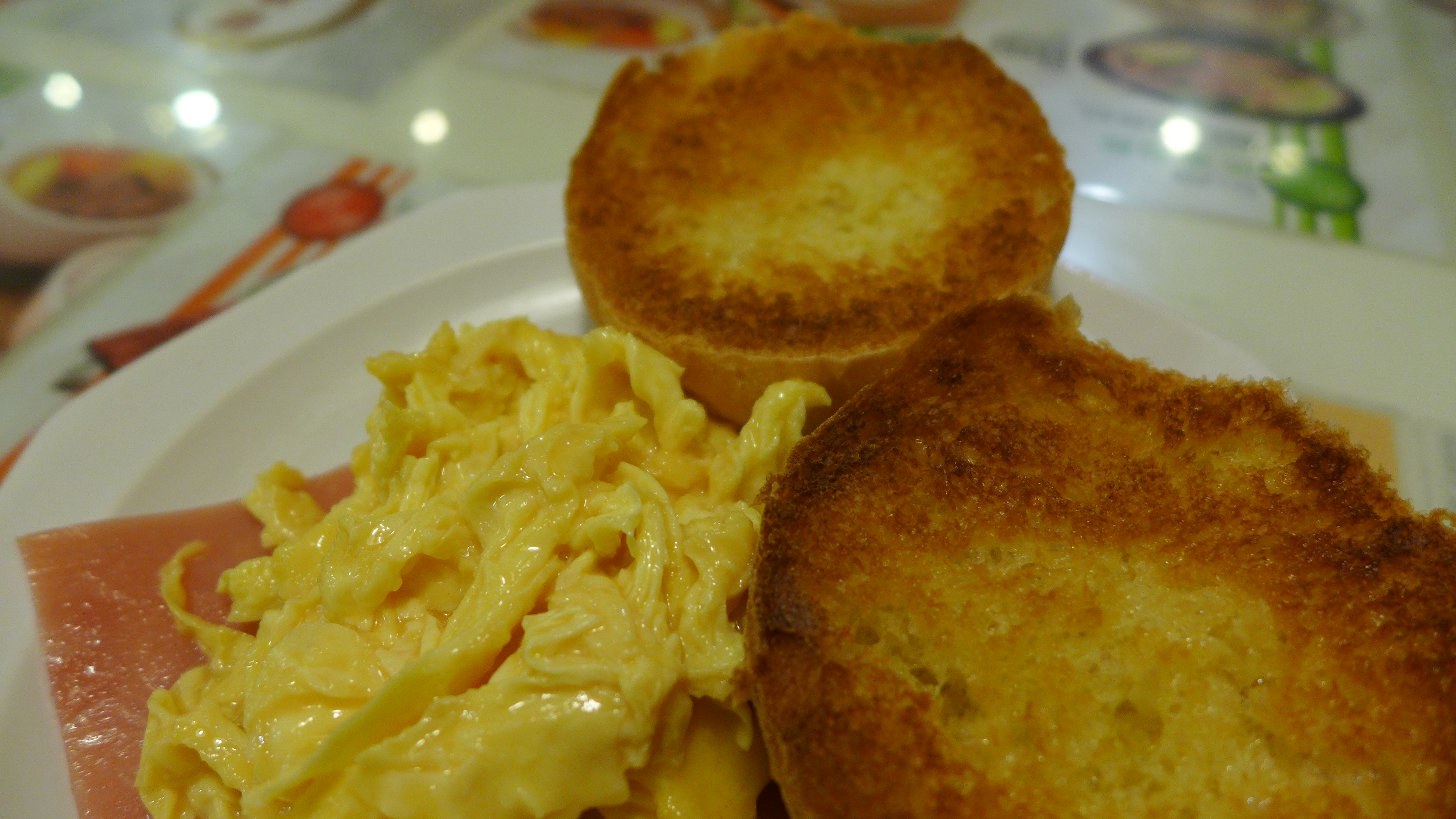 Feeling peckish after a night of drinking and partying? no problem, many of Hong Kong's cha chan tengs (Hong Kong cafes) are open 24 hours. These local diners serve western style dishes with a Hong Kong flair such as soy sauce chicken spaghetti or apple sauce pork chop. Sounds fishy? Don't knock it till you try it, these dishes are much tastier than they sound.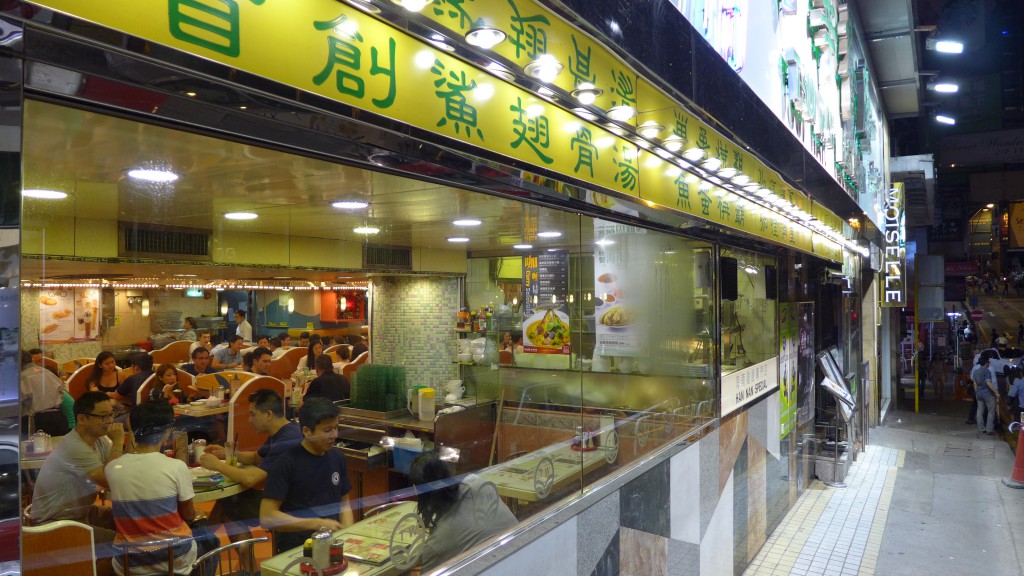 Tsui Wah is a popular chain of cha chan tengs in Hong Kong and has several branches across the city including in Central and Wanchai. If you were out for a night on the town, chances are you'll be in these areas. Find your way to a Tsui Wah cha chan teng and grab a late night snack.
Tsui Wah Wellington Branch
15-19 Wellington St., Central, Hong Kong
Hours: 24 Hours
Tel : 2525 6338
Nearest Station: Central
Tsui Wah Wan Chai Branch
The Broadway, 54-62 Lockhart Road, Wan Chai, Hong Kong
Hours: Mon to Sun, 7am to 3am
Tel : 2542 2288
Nearest Station: Wan Chai
10. Have Michelin Starred Dim Sum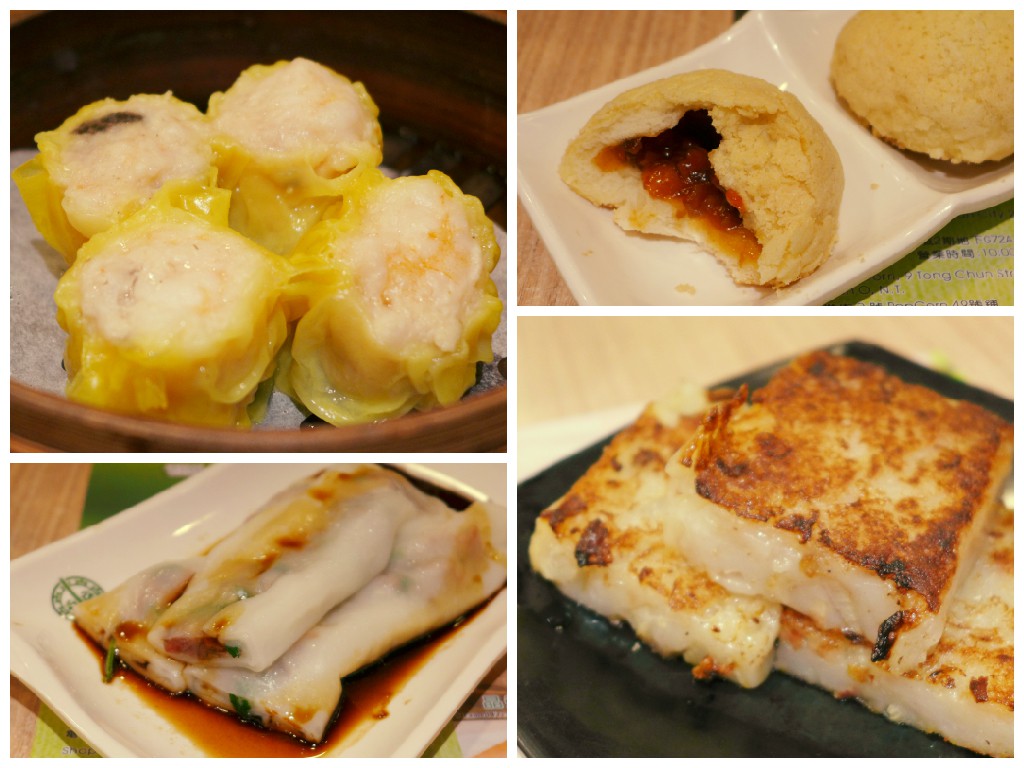 Dim Sum is pretty much synonymous with Hong Kong, so much so that you really can't say you've been to Hong Kong till you've had a proper yum-cha. For the uninitiated, yum-cha is a morning or afternoon tea consisting of Chinese tea and dim sum. Having said that, why is dim sum last on the to do list you ask? Because one of the best dim sum places in Hong Kong, Tim Ho Wan, is conveniently located at the Hong Kong station where you can check in for your flight and catch the airport express.
Hugely popular and extremely inexpensive, especially for a Michelin Starred restaurant, Tim Ho Wan is a local dim sum restaurant best known for its barbeque pork buns, carrot cake, steamed egg cake and vermicelli roll with pig's liver. A quick search online shows mixed reviews for Tim Ho Wan, but we tried their signature dishes and some dim sum staples such as har gao (shrimp dumplings) and siew mai (pork dumplings), and found them to be very tasty. The barbeque pork buns in particular deserve their fame, crisp on the outside, full of char siewy goodness on the inside.
If you do plan to try Tim Ho Wan before flying home, cater one to two hours for queuing and eating. There's almost always a queue no matter the time of the day, so definitely factor that in. If you're in a hurry though, they do have take out options.
Tim Ho Wan
Shop 12A, Hong Kong Station (Podium Level 1, IFC Mall), Central, Hong Kong 
Hours: Mon to Sun, 9am to 9pm 
Tel: +852 2332 3078 
Nearest station: Hong Kong Station