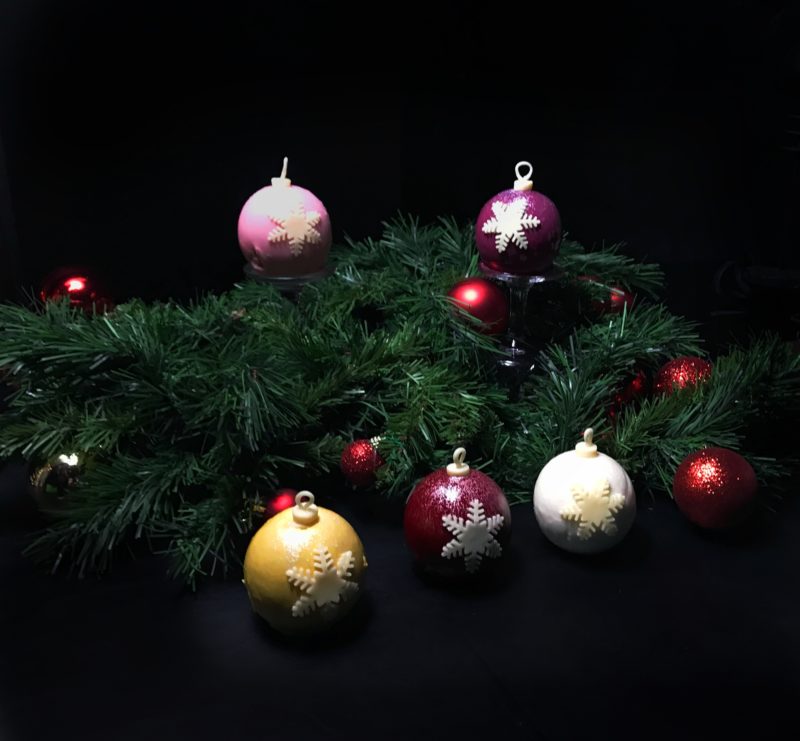 Continuing the enthusiasm for the refined French artisan baking techniques and the way ingredients are respected, Mad About Sucre bake each and every Christmas delicacies meticulously as if it was meant for their loved ones.
In marrying the best of Classical French culinary & confection techniques with the glorious traditional designs, Mad About Sucre launched an extensive range of bespoke Christmas goodies and hampers for personal indulgence, office parties and friends and family gatherings.
Christmas Bauble Cakes that are so extraordinary
All lovingly handcrafted in the Restaurant & Patisserie. Fashioned after the Christmas baubles at home during the childhoods, each of these brand-new line-up of Christmas Bauble Cakes are lovingly handcrafted, available from 1 Dec to 30 Dec 2017, subject to availability. There are many other interesting festive cakes such as White Night Log Cake, Traveller Cake and more.
Curated Teas set to be beautiful gift ideas
14 of the most sought after teas over the last 2 years are now available for your takeaways. Available in a tea canister with a beautiful gift packaging, the teas are curated and blended personally by the team at Mad About Sucre to complement the best of the confections. Each canister is available for $22 nett.
Haute Chocolates are blended & created on-site at the Restaurant & Patisserie.