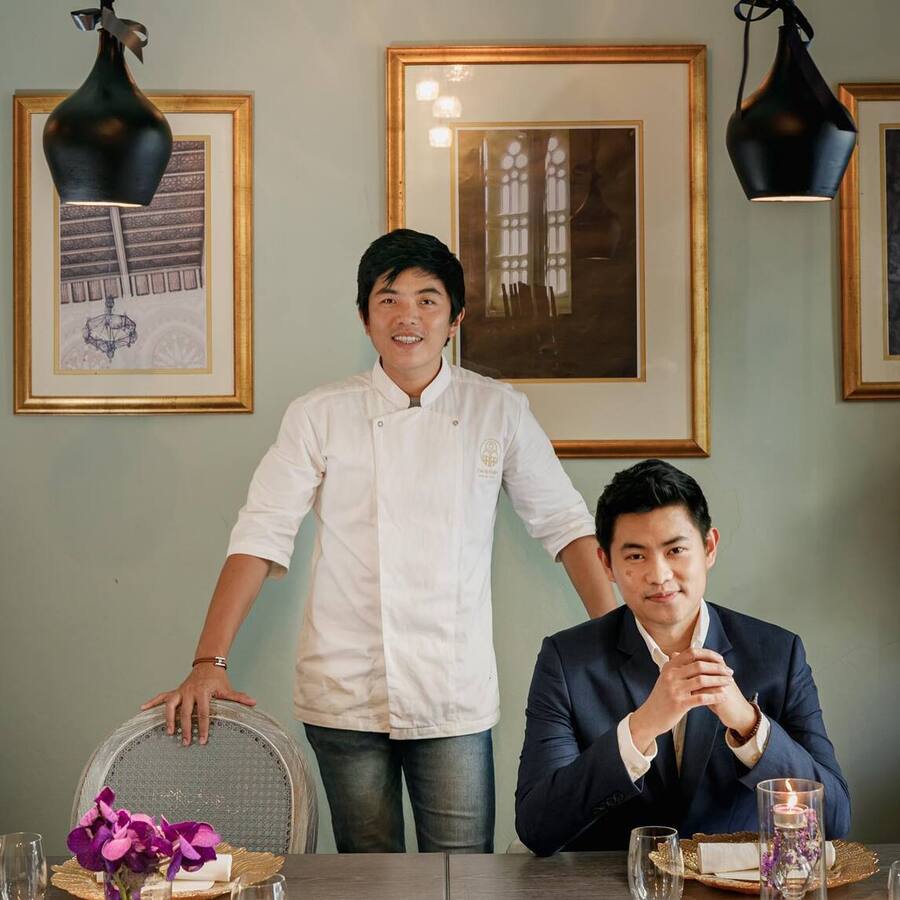 At the back of Mayrai Pad Thai and Wine Bar, up the spiral stairs, past the open kitchen, is a small dining area set for 12. Nusara is one of the most exclusive reservations as it overlooks the Wat Pho temple complex.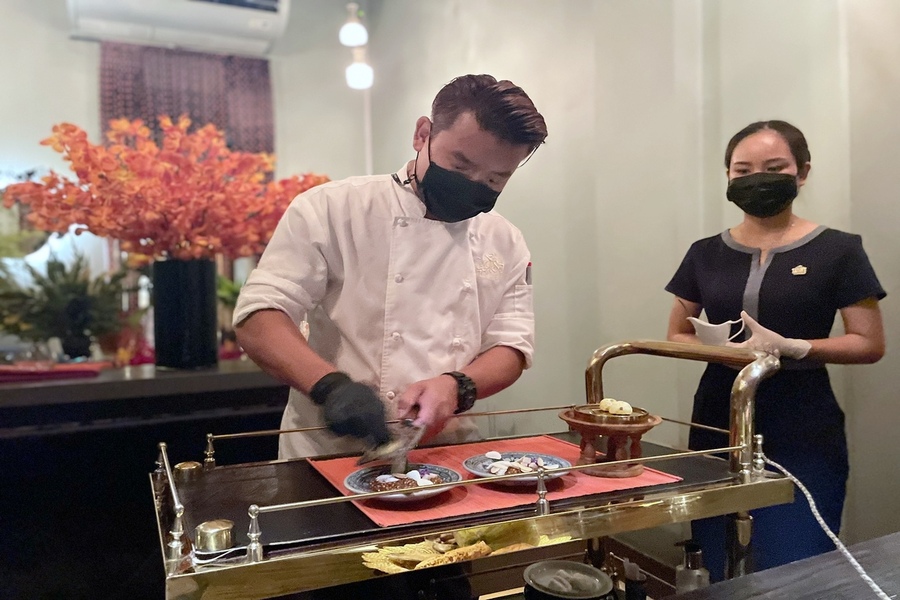 The atmospheric second-floor dining room seats 10 and evokes a bygone era. Notable for no.10 in Asia Best 50 Restaurants, it is helmed by Thitid "Ton" Tassanakajohn, known for his ultra-modern restaurants like Lahnyai and Le Du.
Colorful, sweet cocktails, Thai highballs and local craft beer come from the bar downstairs as you are leisurely welcomed to the 2nd floor by a dedicated professional team.

Chef Ton's grandma, Nusara, who passed away in 2020. The 12-course traditional set menu is only for those who embrace a lot of authentic Thai spices and deep flavors.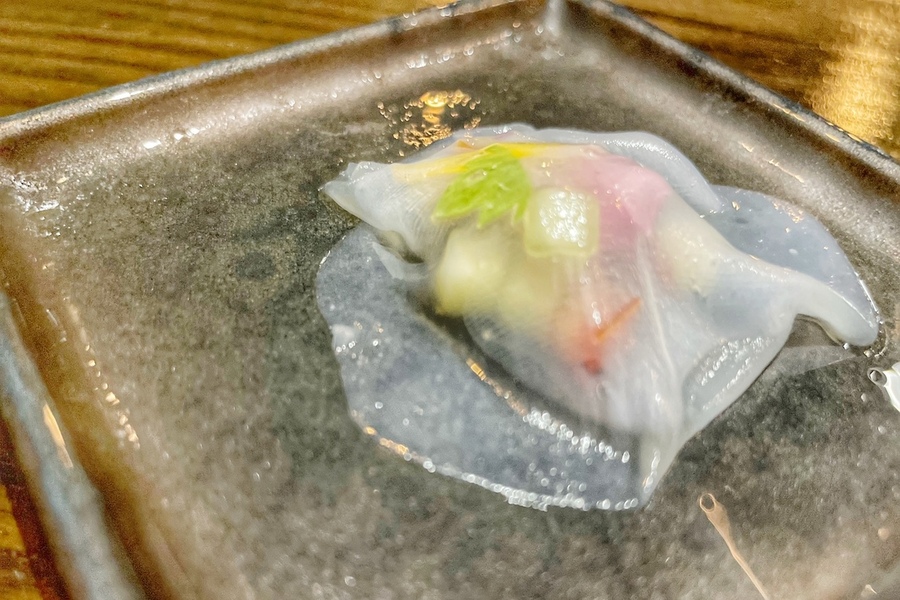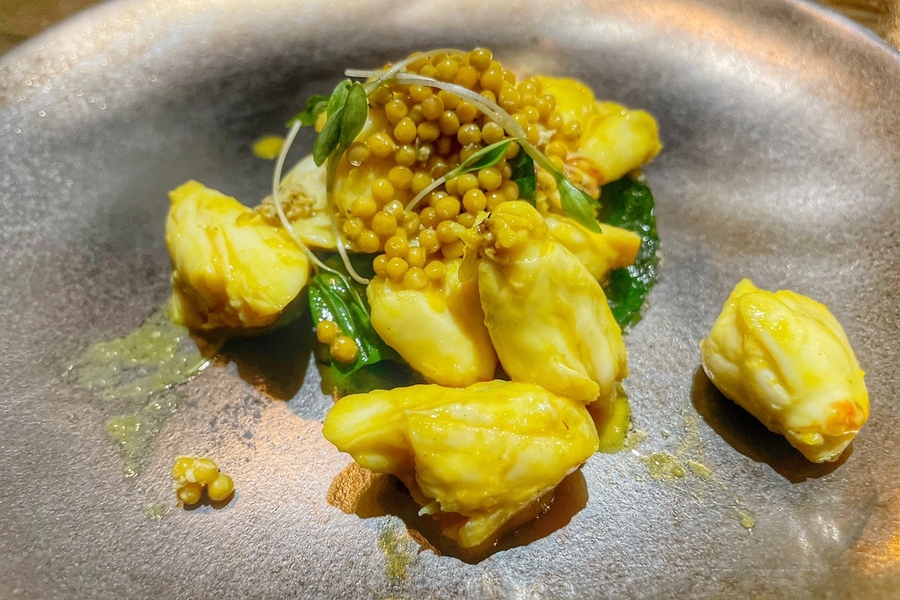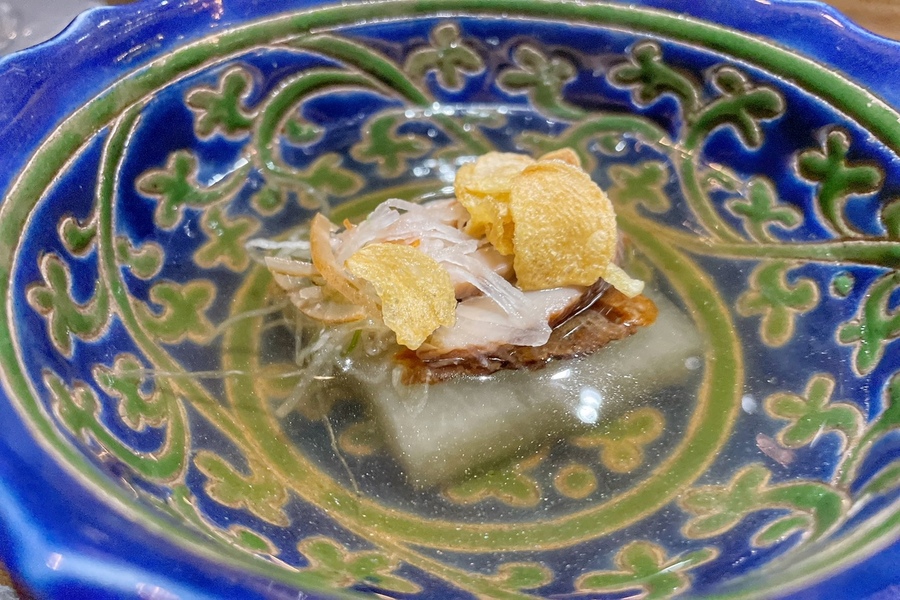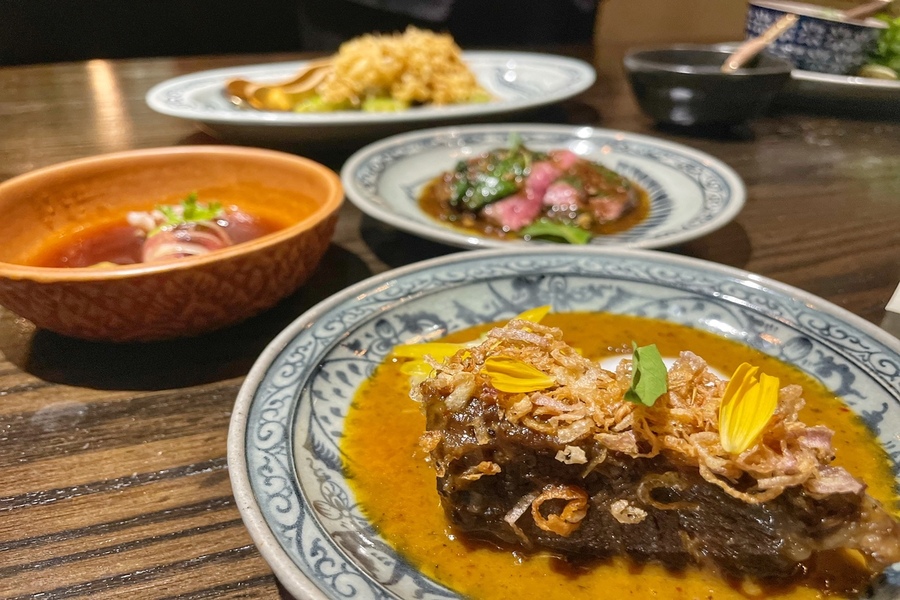 The concept of Nusara is authentic traditional family recipes using modern techniques and presentation. Greatest highlights from the tasting menu will be spicy squid salad, popular signature crab curry and loads of peanut relish with seasonal vegetables. These perfected by his grandmother for over 80 years.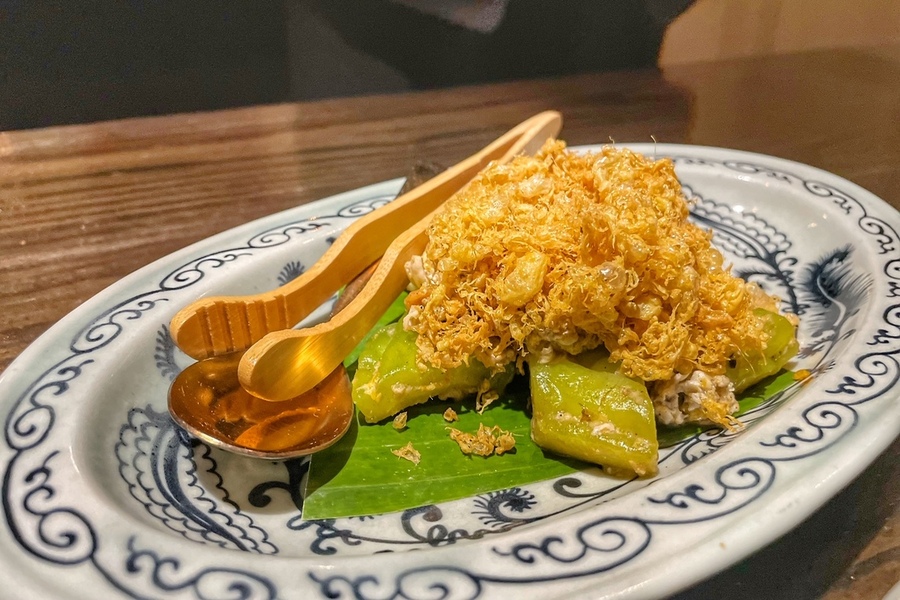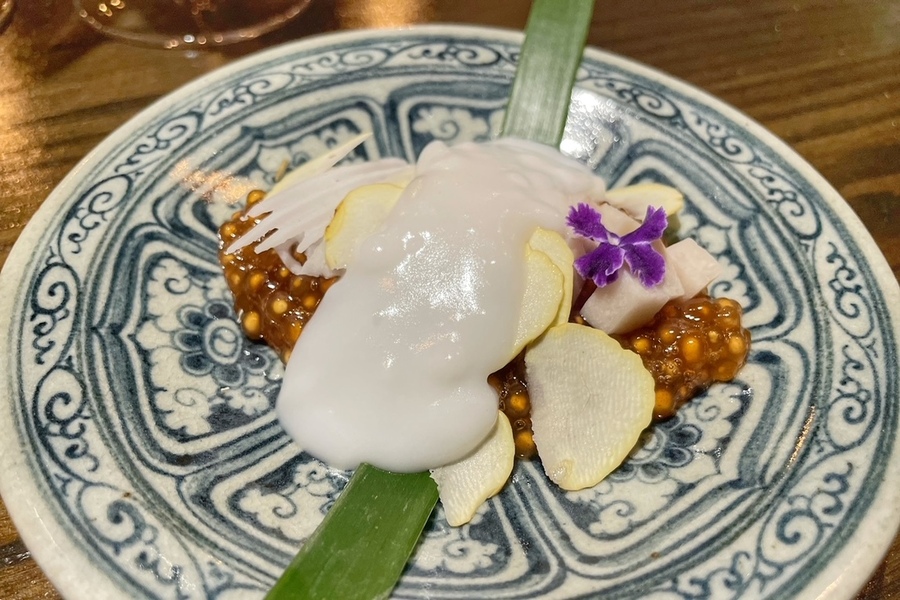 Some dishes definitely come with surprisingly fiery notes. The fine dining journey is well packed with a lot of homecoming tastes. However, you round up with classic Thai desserts like fresh sago with coconut and fresh grated chestnut.
Review Rating: 9/10
Nusara (MAP)
Address: 22 Maha Rat Rd, Phra Borom Maha Ratchawang, Phra Nakhon, Bangkok 10200, Thailand
Phone: +66 97 293 5549