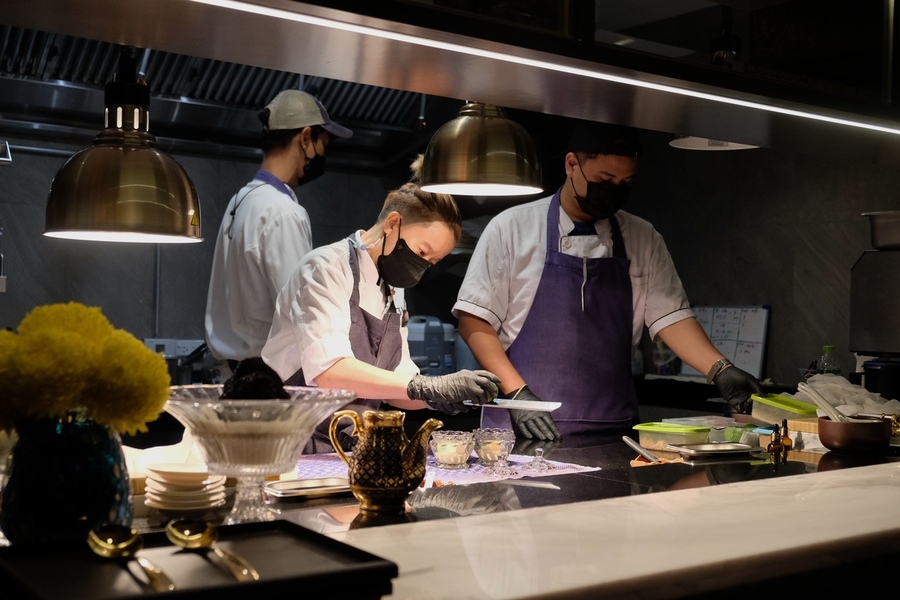 Tucked inside the spacious Baan Turtle building that houses Keller restaurant, the Cloud Wine bar and legendary Chef Man (Thitid "Ton" Tassanakajohn) chef's table – Lahnyai by Nusara. Its semi-private space is decorated with green-tinted walls, embroidered chairs, and tables dotted with romantic floral arrangements.  
If you're looking to enjoy gourmet cuisine prepared by chefs who know everything, you are at the right place. The exquisite and delicious food at here spans nearly every category – livestock, seafood, and vegetables. Lahnyai actually boasts a menu that keeps his grandmother's recipes alive with a more modern approach.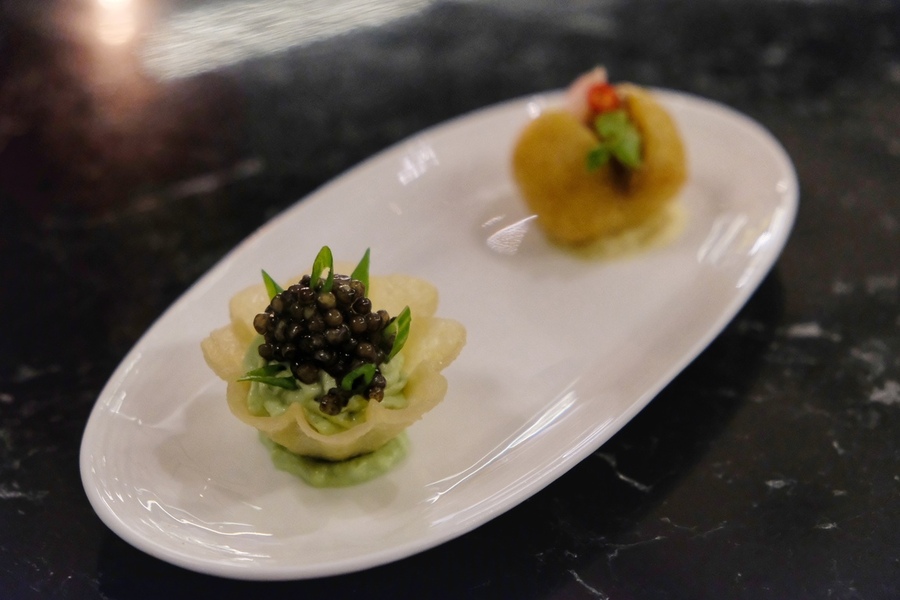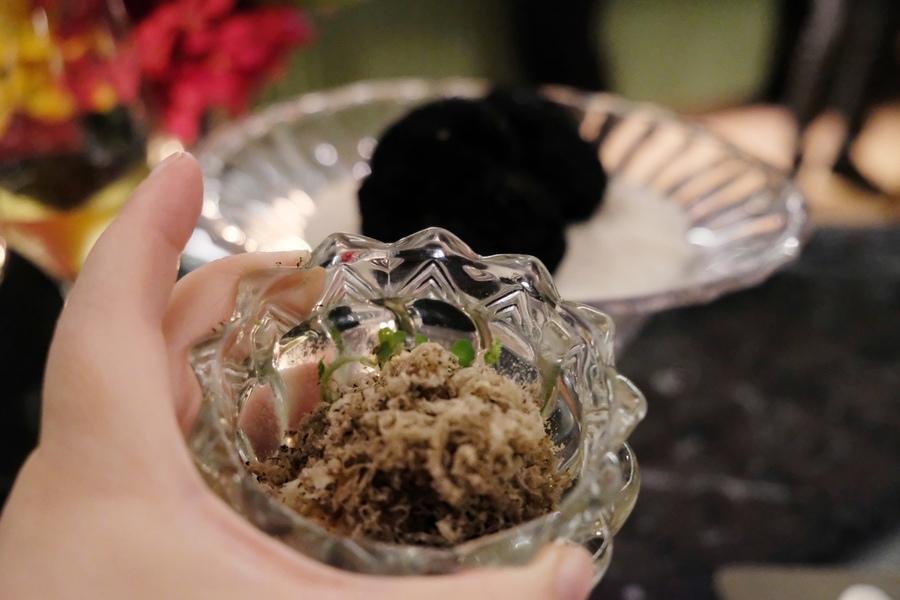 The tasting menu starts off with THB 3,590 per pax. Through this splendid gourmet experience, it plays around with a living being's senses. Examples include a fun little cup that tops with scallion mousse and topped with local caviar, a delicious steamed egg custard with loads of crab meat, caviar, Tuscany truffle and more.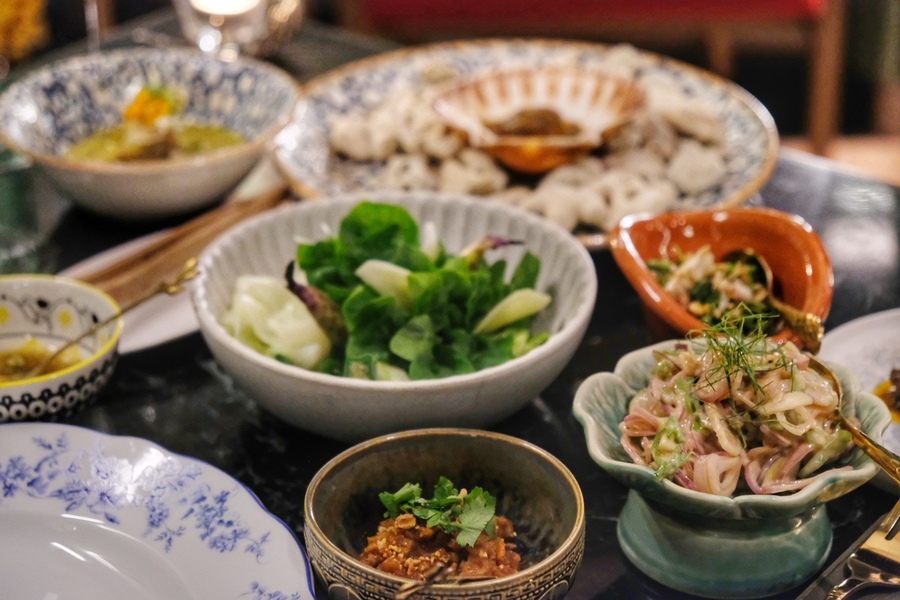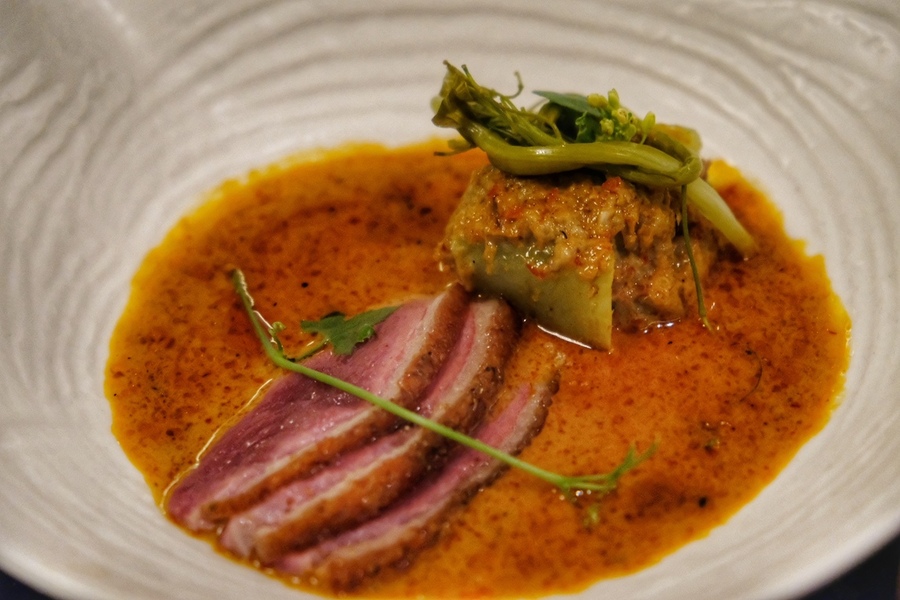 The team at Lahnyai by Nusara definitely has strong knowledge of traditional Thai food cooking methods before applying the modern techniques. Mains feature a Hokkaido scallop with crab roe and shrimp head sauce, dry-aged duck with a nang roy curry (a royal dish with stuffed peppers), and Nusara's signature slice of wagyu pad krapao.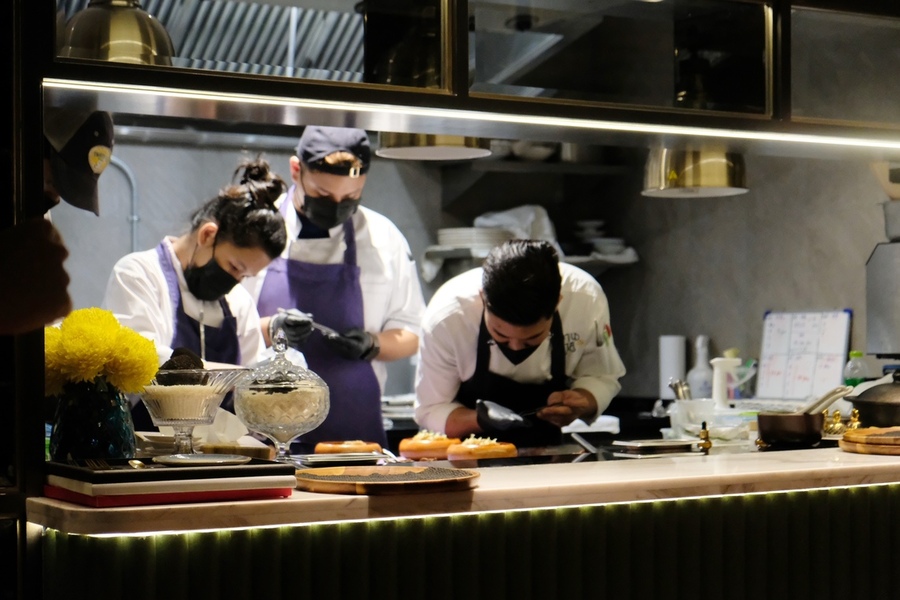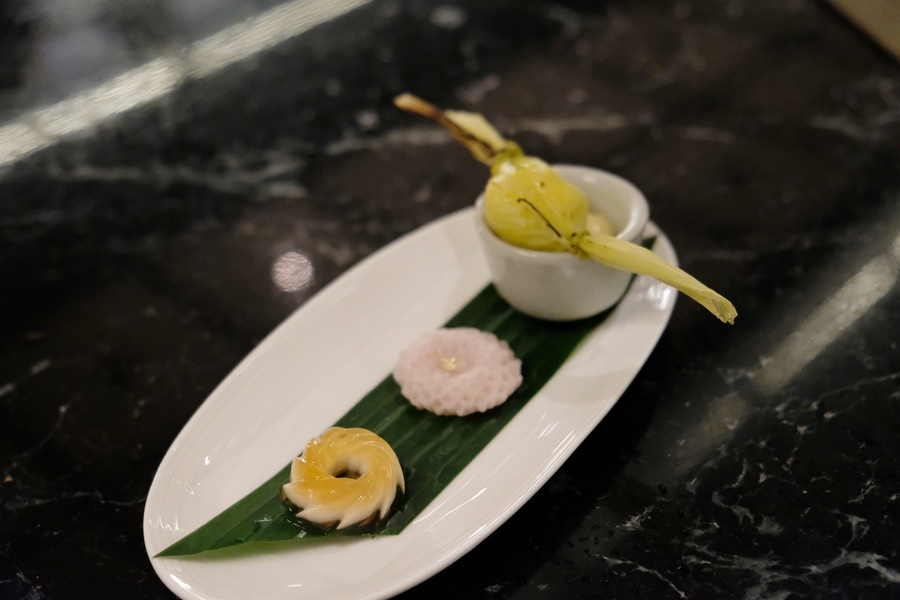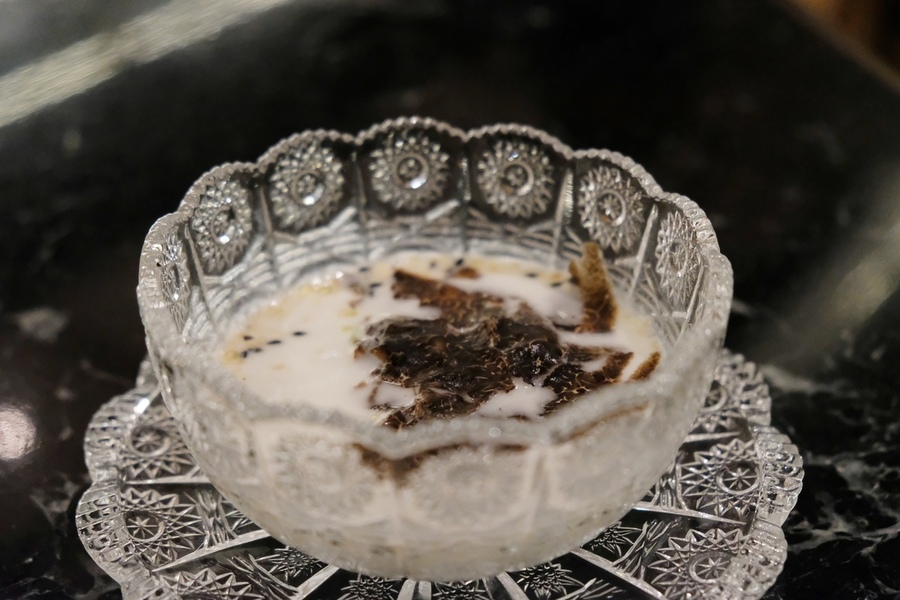 Through Lahnyai by Nusara's wonderful dining experience, the entire team truly gives the feeling of coming to their "home". Everyone is very knowledgeable and sincere. It definitely grows into my heart like how their traditional Thai dessert with white truffle shavings does.
Review Rating: 9.5/10
LAHNYAI – หลานยาย Nusara
Address: LAHNYAI, 31 Suan Phlu 2 Alley, Mahamek, Sathon, Bangkok 10120, Thailand
Contact: +66 62 242 5966