Dynamite drinks, fantastic Thai bites and remarkable drinking atmosphere are the ball game at Mahaniyom Cocktail Bar, as the superbly focused team dares to not do everything.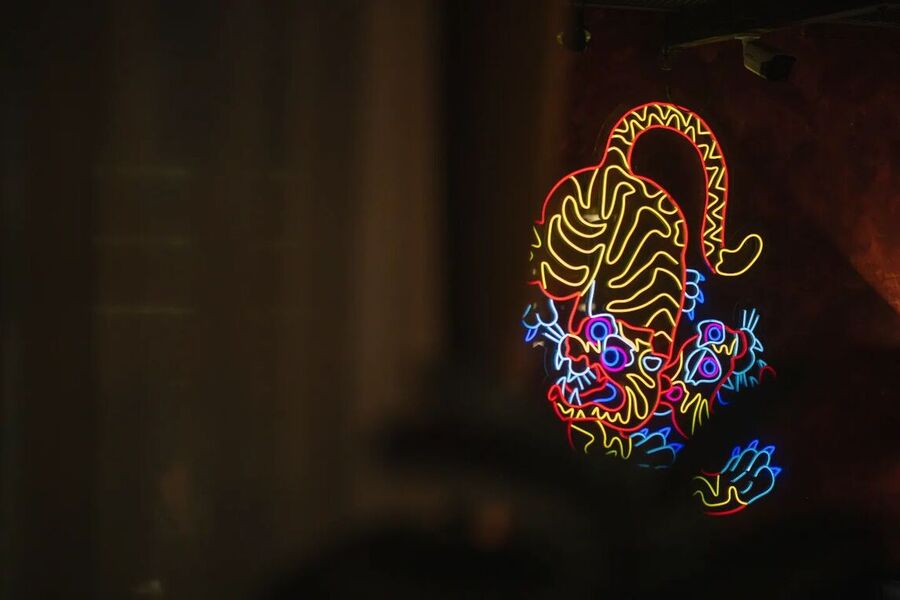 The cocktail bar is quietly found inside nose-to-tale restaurant 100 Mahaseth's second floor on Mahaseth Road in Sripraya district. As you head up to the 2nd floor, a bright and colorful neon light of a two-headed tiger will be greeting you at the entrance to the bar.
The entire bar vibes just look very exotic with draped ancient-looking cloths from the ceilings with luxurious-looking leathery sofas.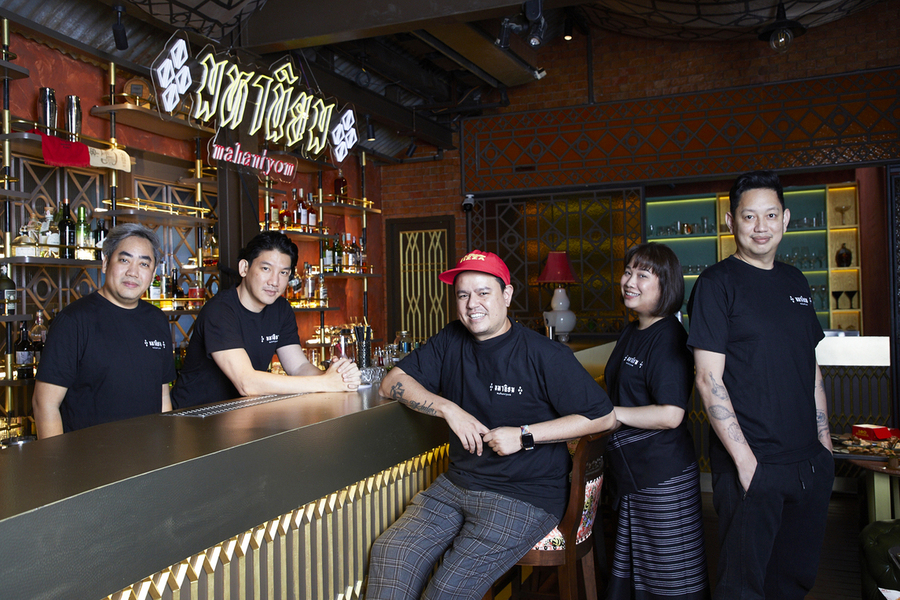 Mahaniyom is co-founded by Ronnaporn "Neung/Ronny" Kanivichaporn and Chennarong "Janz" Bhumichitr, the duo behind Backstage Cocktail Bar, Find the Locker Room and Find the Photo Booth.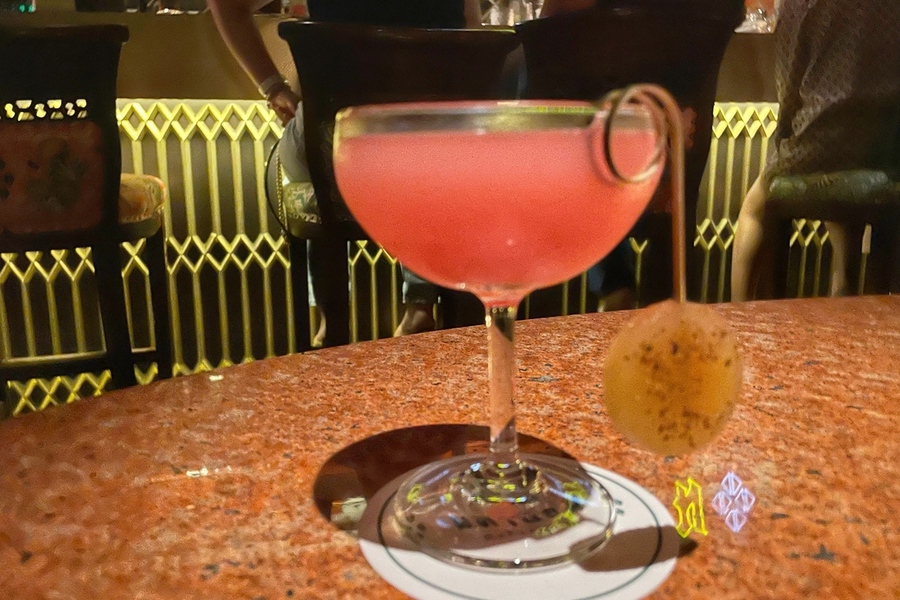 All signature cocktails are going about B420 where novelty of flavors and concepts are so well played at Mahaniyom Cocktail Bar. Every cocktail is beautifully packed with some essential in-house ingredients yet they deliver a subtle blow to the final flavor.
This is definitely adding to our Bangkok's travel list as it's perfectly checked through the list of – good fun, good drinks, good food!
Review Rating: 8.5/10
Mahaniyom Cocktail Bar (Map)
104 Si Phraya Rd, Khwaeng Si Phraya, Bang Rak, Bangkok 10500