Kansai is a region in the south of Honshu, Japan's main island, including Osaka, Kyoto and Nara. It forms the heart of Japan, predominantly known for its food. With its long history, Kansai has developed rich heritage and food culture.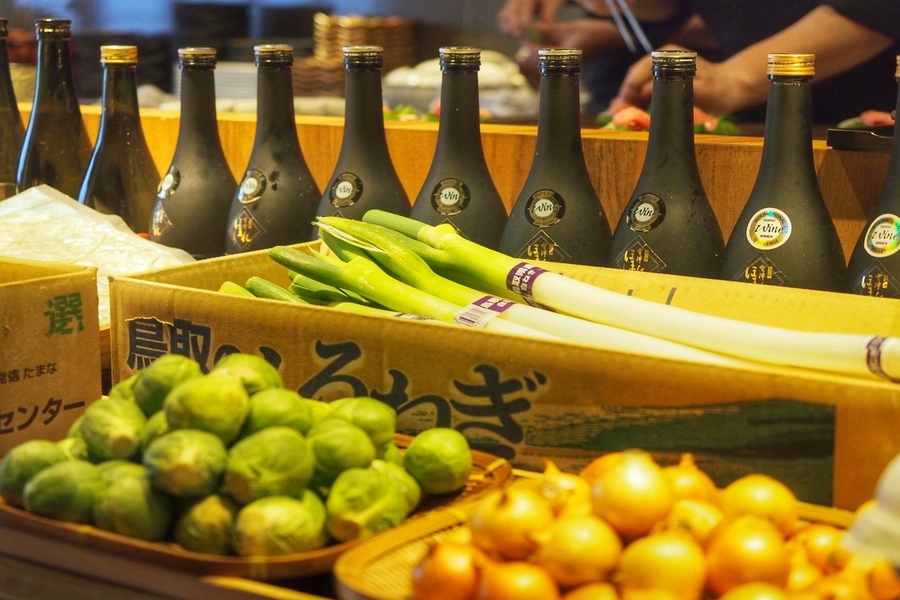 We are introduced to the extraordinary food, cooking and culture of Kansai. This event invitation is made possible by Kansai Foods Export Promotion Cooperative Association through their local distributor Miumi Japan Food. Chef Yukari Tsuchida from Japan and Chef Patrick Tan from Tamashii Robataya bring uncompromisingly authentic omakase-style to showcase the hidden gems of Kansai.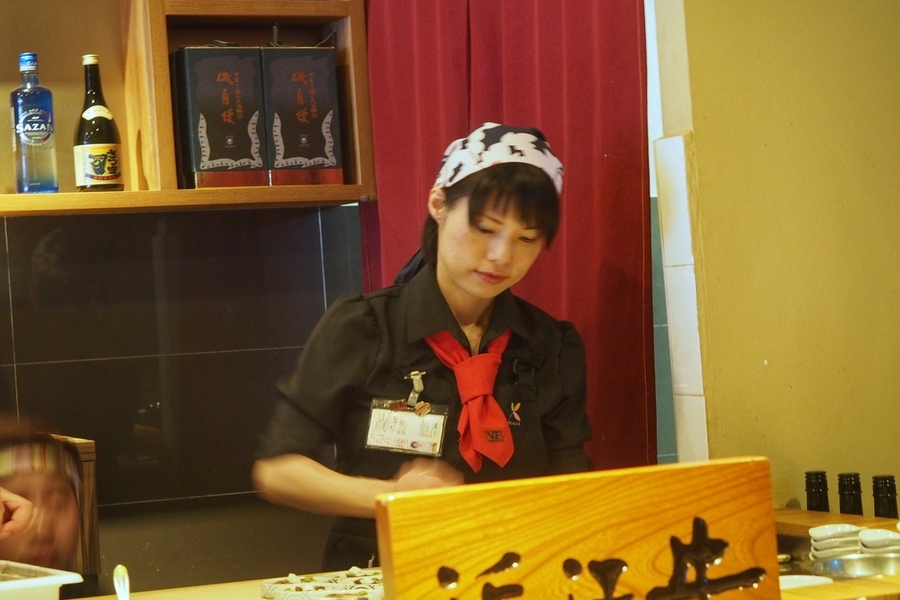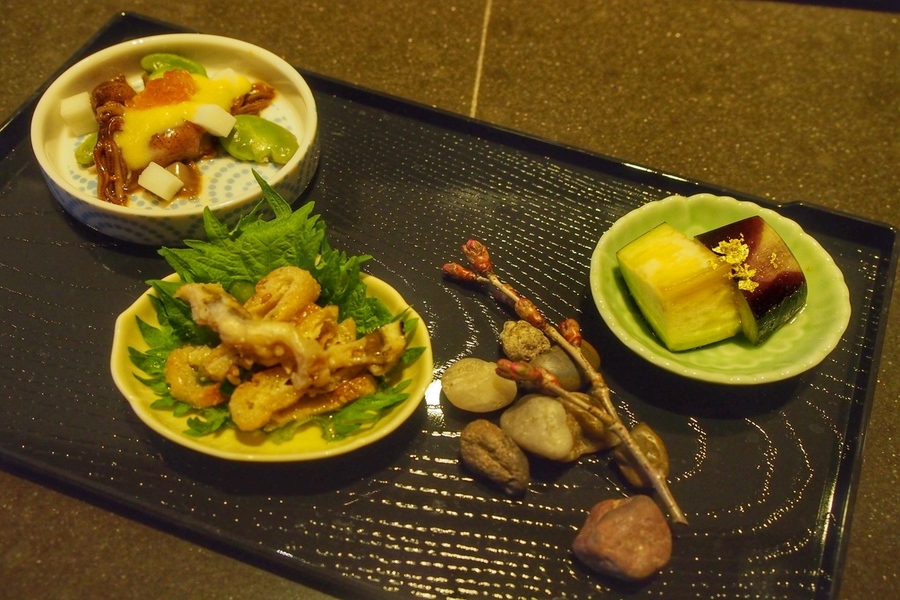 So, what's going on behind the counter: both chefs are preparing our first course, Zensai (Assorted Appetisers), they use unique ingredients like seasonal raw eggplants and firefly squid. They are beautifully presented on a tray. The water eggplant is eaten raw, it's a type of traditional vegetables from the Senshu area, Osaka prefecture.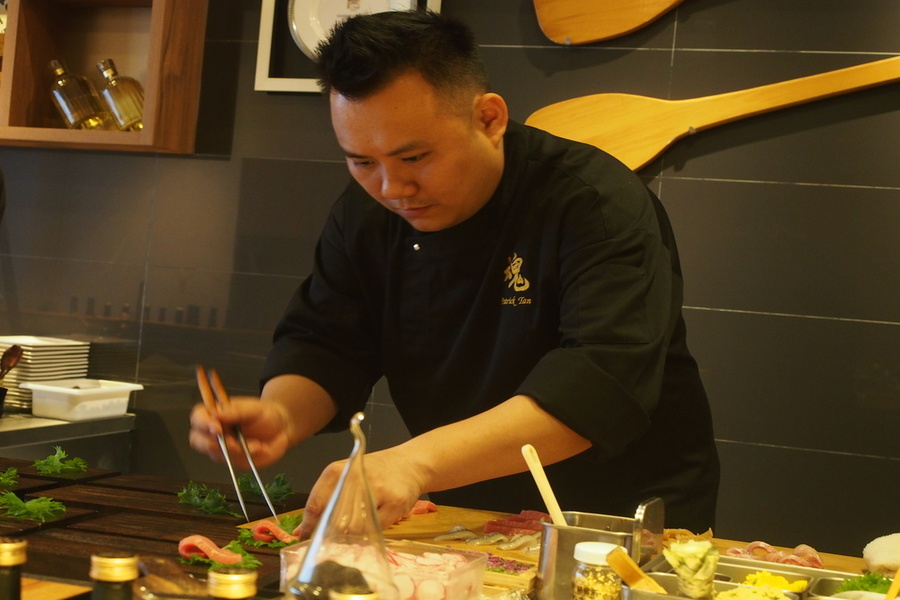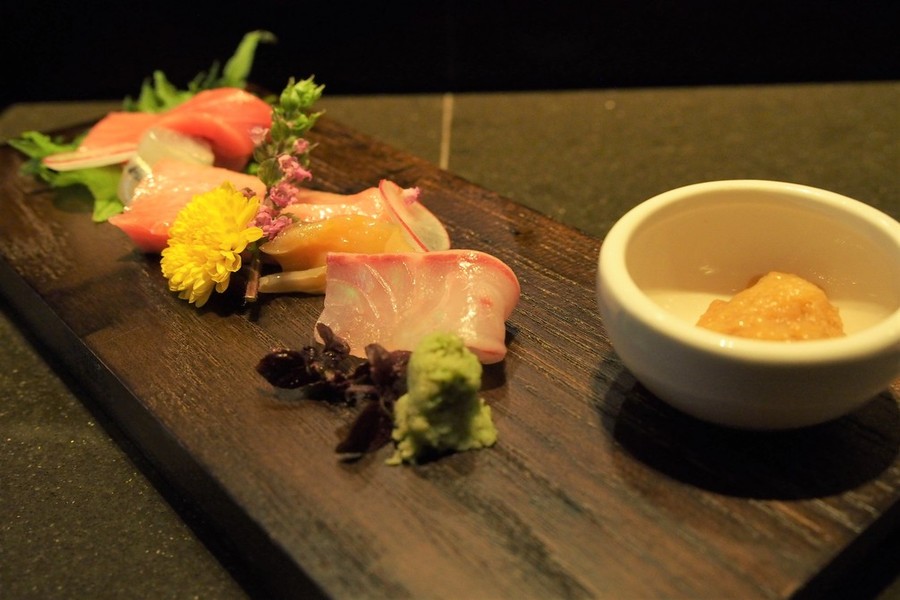 We get to see the chef's fluency when it comes to detailing the origins and seasonality of every Kansai raw fish he serves, the hypnotic knife-work. You can eat your sashimi by spreading each piece with a bit of soya foam and wasabi with your chopsticks. The end results are on par with the theatrics.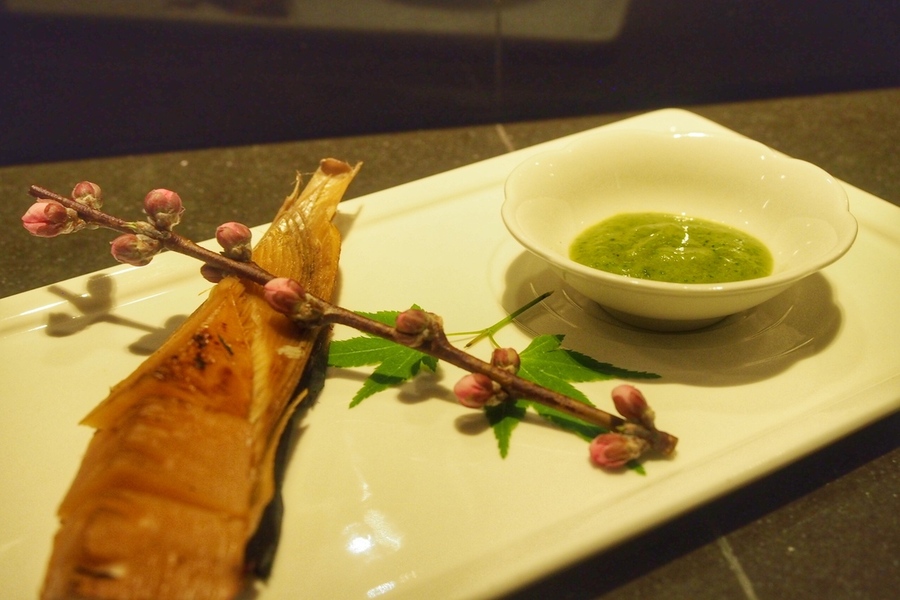 The next dish is shaped into a sea urchin, making up of fish paste wrap with sea urchin and fried with wheat noodles. It doesn't really have a nice texture and the flavour can be more intense. My favourite dish will be Omi Gyu A4 Donburi. The chunks of fatty omi gyu alone are worth a pretty penny, you get to enjoy the fragrance of truffle oil and beef flavours.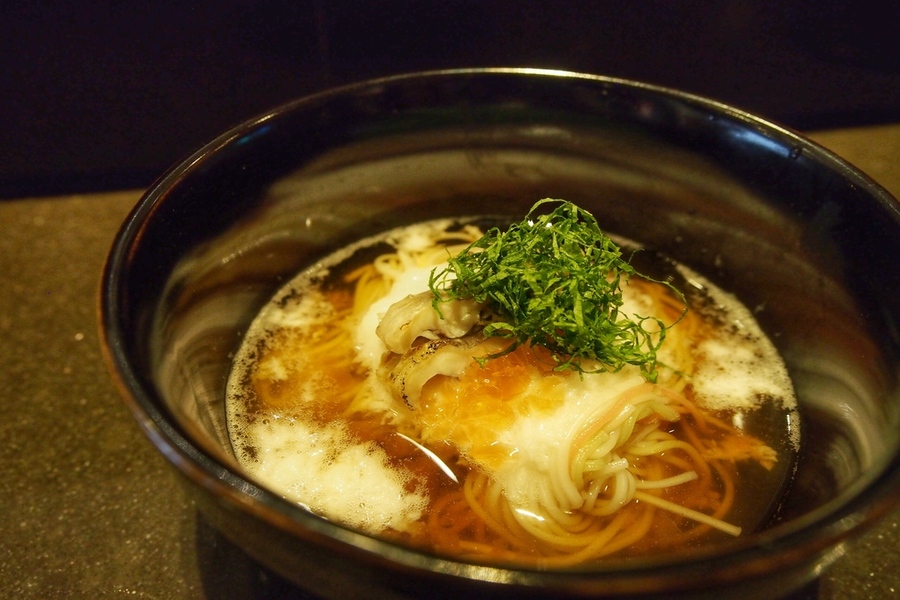 The smooth and silky aye hiyashi somen is heartwarming after those hot dishes. We definitely enjoy the refreshing cold dish with conger eel and yam.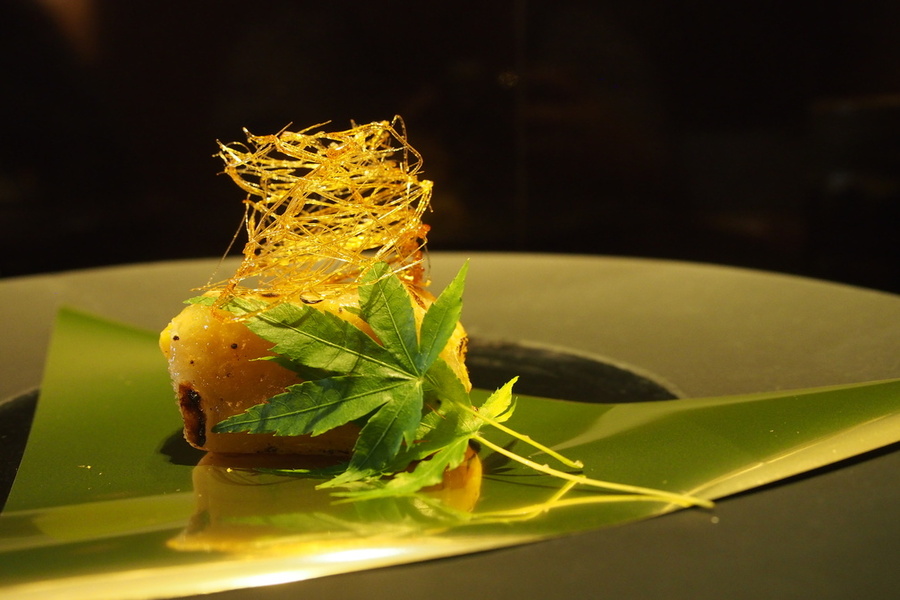 The meal ends with sweetness as Chef Yukari prepared a green tea cake and sweet potato with candy for us. You are welcome to pair your meal with Kansai Sake (from $128). The Kansai menu is available until the end of April, $188 per person.
 Review Rating: 7.5/10
12 North Canal Road, #02-01, Singapore 048825